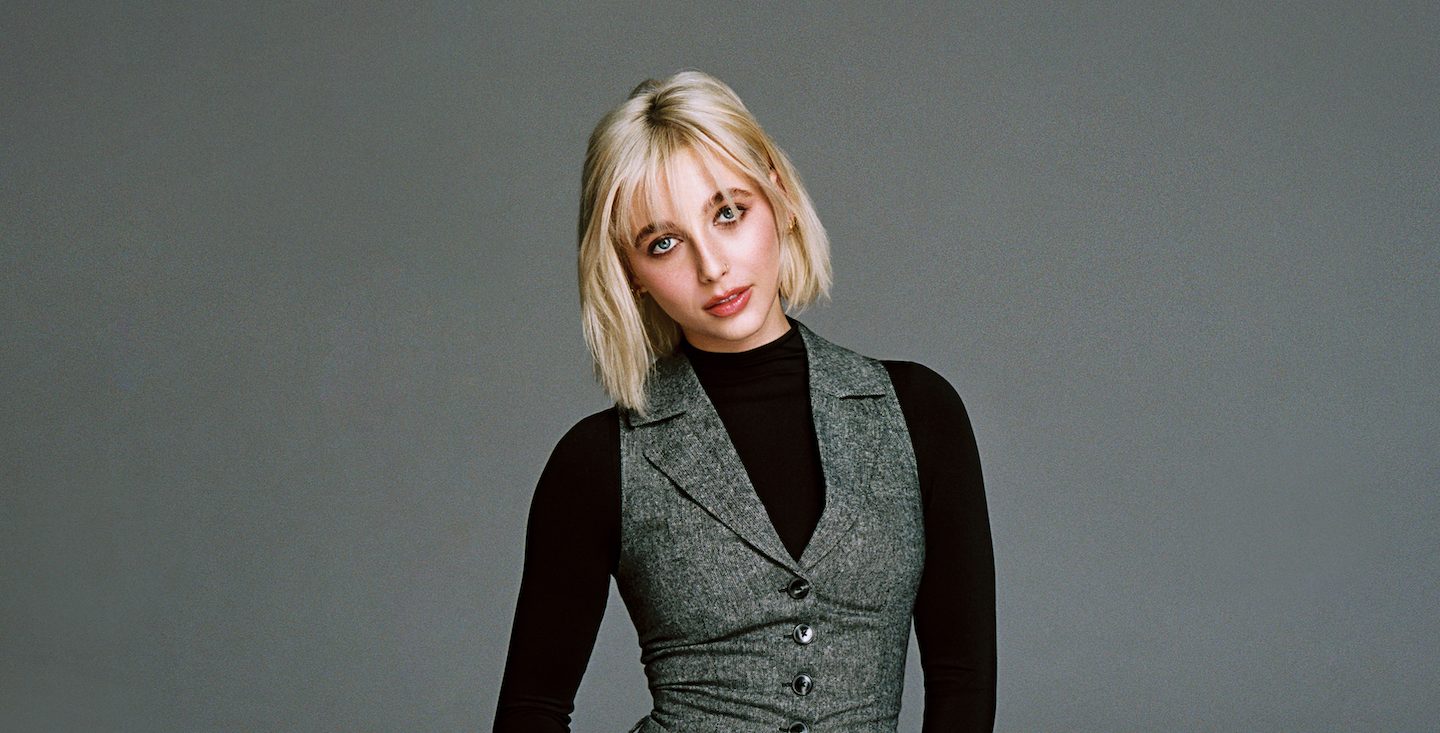 NOWHERE BUT HERE
Emma Chamberlain's 'Anything Goes' Podcast Comes Exclusively to Spotify
Photo credit: Max Montgomery
Since 2017, Emma Chamberlain has filmed her highs, lows, and most vulnerable moments for all to see. In February 2020, the California native turned this candid conversation into a podcast she dubbed Anything Goes with Emma Chamberlain. It quickly became a worldwide hit and a People's Choice Award winner. And soon, it will be a Spotify exclusive. 
Spotify will be the exclusive home for the entire series (yes—that includes both the back catalog and future episodes) in a multiyear license agreement beginning next year. The influential Gen Z creator will also treat fans to new select video podcast episodes, exploring a fresh format for the podcast that takes Emma back to her vlogging roots as she features special guests and more.
"I've been listening to everything on Spotify since I was 14," said Emma. "Spotify has played a huge role in developing my love and passion for podcasts and music, and I am consistently wowed by the way the platform continues to evolve. I couldn't be more honored to be their exclusive partner, and work together to allow Anything Goes to blossom in ways it couldn't have anywhere else."
Recorded from the comfort of her bed, Anything Goes is a place for Emma to get vulnerable and talk at length about whatever is on her mind each week. Sometimes she tackles philosophy, sometimes a random story from 10 years ago, sometimes advice, and sometimes nothing quite definable at all. 
"Emma Chamberlain is one of the most influential voices fueling the creator community today, and Spotify is thrilled to be her exclusive podcast partner," says Max Culter, VP, Creator Content & Partnerships. "Her vulnerability, authenticity and contributions to the larger cultural conversation are truly inspiring. Our team is beyond excited to work alongside Emma to grow and amplify 'Anything Goes' with unique tools and resources only Spotify can provide, and to deepen the connection with her fan base globally."
Like all podcasts on Spotify, Anything Goes will be available for all users to stream for free. Listen to the most recent episode below.