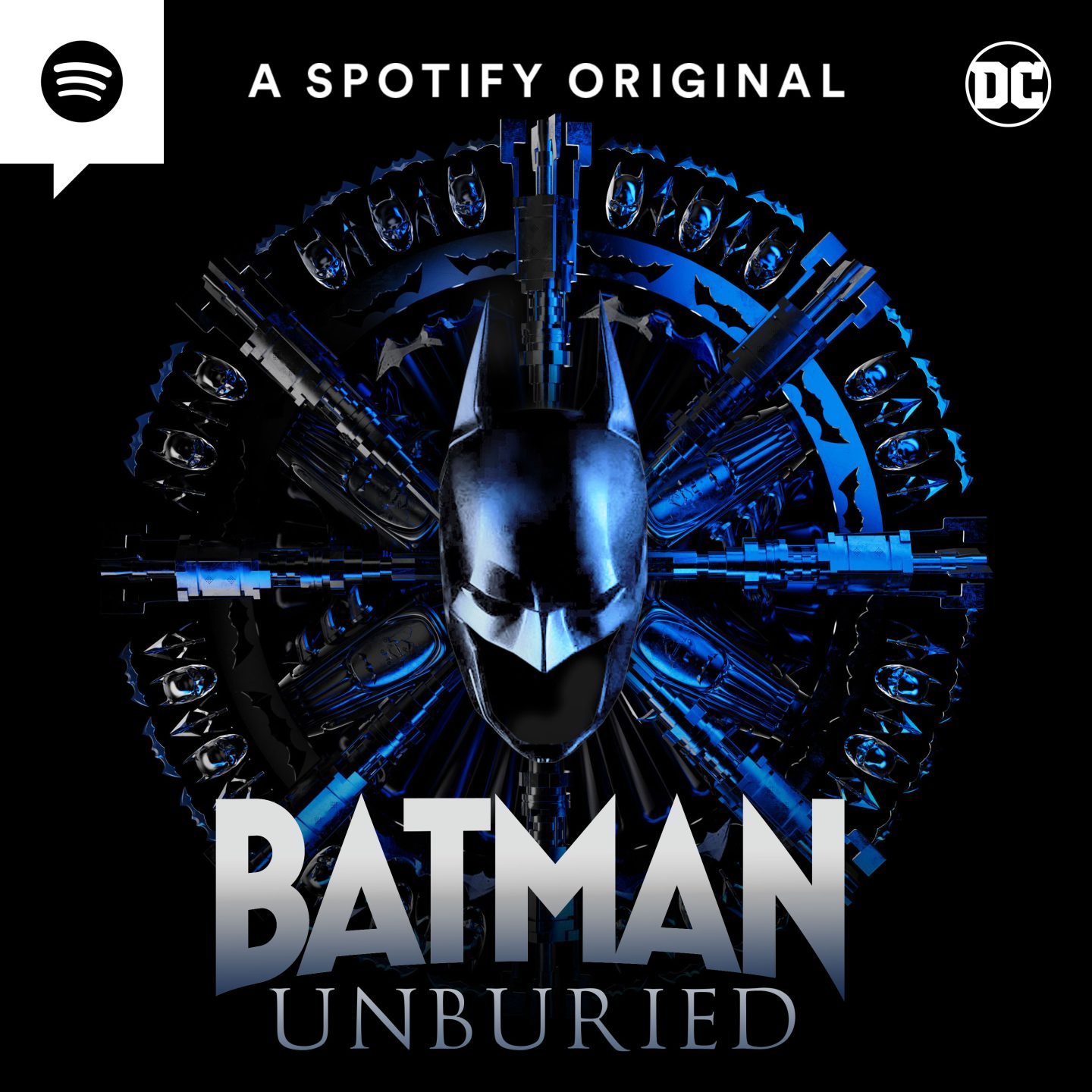 THE SHOW GOTHAM DESERVES
The 'Batman Unburied' Audio Series Is Ready To Take Flight Across the World in Spotify's Largest Simultaneous Launch
Anytime the Dark Knight returns to clean out the seedy Gotham underworld, excitement is bound to follow. Fans have been eagerly awaiting the arrival of Batman Unburied, the upcoming Spotify audio series created in partnership with Warner Bros. and DC. Luckily for listeners, the wait is nearly over: Batman Unburied will premiere simultaneously in nine global markets May 3. That's right—along with the original English-language script, eight adaptations of Batman Unburied will also land in Portuguese, French, German, Hindi, Indonesian, Italian, Japanese, and Spanish. And now that the U.S. trailer is out on Spotify, those wanting a sneak peek can check it out below. 
The upcoming global launch of Batman Unburied comes on the heels of Spotify's November release of The Last Days of Maradona, which simultaneously launched in six markets, and the recent adaptations of Chile's Caso 63 for Brazil, India, and the United States. Developed and produced by Warner Bros., Batman Unburied follows suit; the fully localized casts and production teams ensure that the adapted scripts, specifically crafted to reflect the different cultures and languages while remaining true to the core story, will bring Batman Unburied to life for fans across the globe. It will debut as our largest simultaneous launch to date. 
"With the global launch of Batman Unburied, we are excited to bring the iconic franchise and the legacy of Batman to our hundreds of millions of listeners around the world," said Dawn Ostroff, Chief Content & Advertising Business Officer. "Through our extraordinary partnership with Warner Bros. and DC, we have the unique opportunity to usher in a new era of the universally beloved DC Super Heroes through the world of audio, voiced by all-star casts. The power of podcasts has never been more evident than it is with David Goyer's spine-chilling soundscape masterpiece that tells the transcendent story of the one and only Bruce Wayne."
Written by Executive Producer and Batman Begins screenwriter David S. Goyer, Batman Unburied takes us on a new journey deep into the mind of Bruce Wayne, introducing a slew of dark twists and turns with a number of classic Batman super villains. Working as a forensic pathologist in the bowels of Gotham Hospital, the superhero must not only face his own mental demons, but also overcome them in order to save the citizens of Gotham. 
 "David Goyer, this amazing cast, and the entire Batman Unburied team have created a Batman experience that stretches the narrative podcast medium to new levels along with your expectations on how immersive and compelling a Batman story can be," said Peter Girardi, Executive Vice President, Alternative Programming, Warner Bros. Animation. "I could not have asked for a better way to kick off our creative partnership with Spotify."
The new series will have plenty of star power. The U.S. version of Batman Unburied features Winston Duke as Bruce Wayne surrounded by an A-list cast that includes Hasan Minhaj as the Riddler, Gina Rodriguez as Barbara Gordon, Jason Isaacs as Alfred, and Lance Reddick as Thomas Wayne. 
But the global adaptations of Batman Unburied have accomplished casts of their own. And for the role of Batman, they've brought in some of the best international talent around. These actors include Rocco Pitanga (Brazil), Dali Benssalah (France), Murathan Muslu (Germany), Amit Sadh (India), Ario Bayu (Indonesia), Claudio Santamaria (Italy), Ryohei Otani (Japan), and Alfonso Herrera (Mexico).
Still not sure what you'll do with yourself until the Bat-Signal is cast May 3? We recommend starting with this quiz and finding out how well you know the U.S. cast of Batman Unburied.