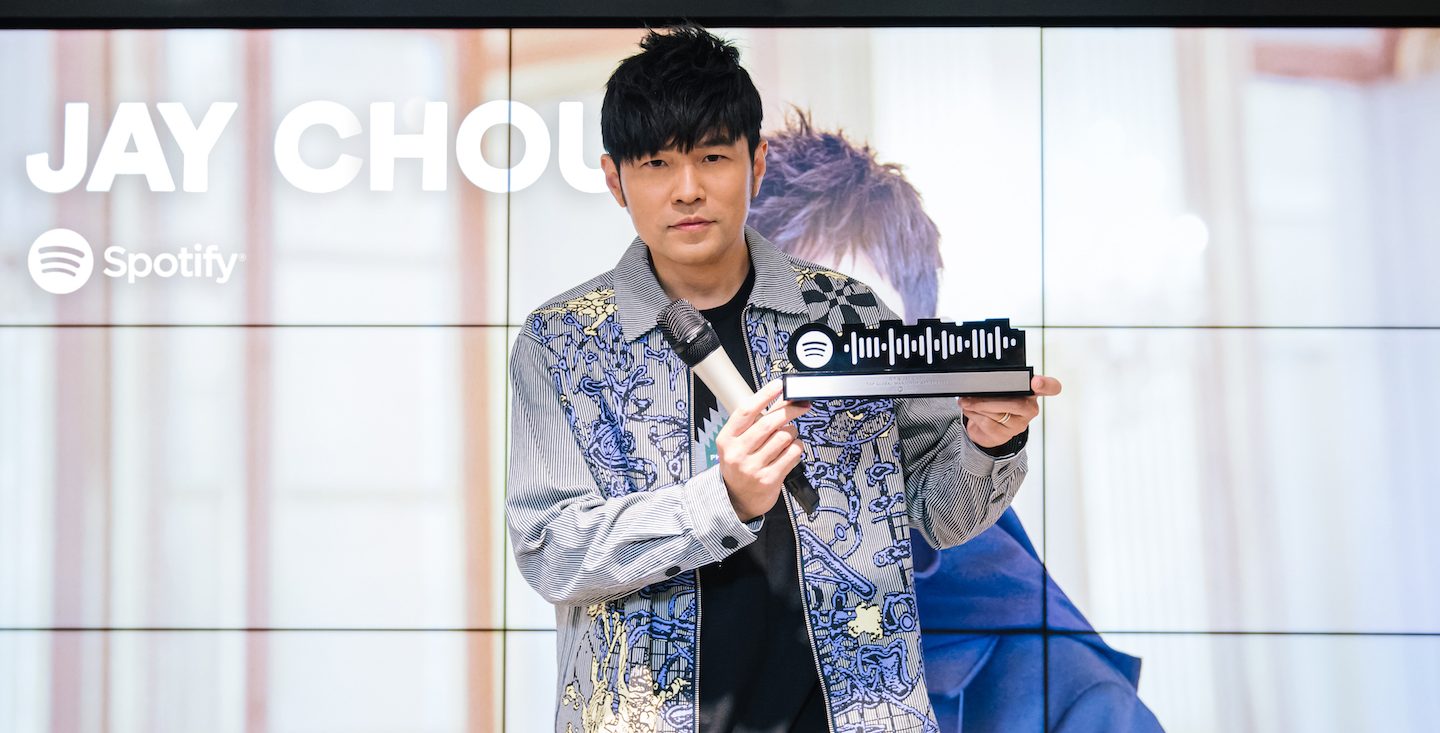 GREATEST WORKS
Jay Chou, King of Mandopop, Brings Art and Music Together in His Latest Album
There's no denying that Jay Chou is the King of Mandopop. He has reigned as Taiwan's top artist on Spotify for the past four years and was crowned Top Mandopop Artist in Spotify's 2022 Wrapped. 
Jay began his music career as a composer. However, after releasing his 2000 self-titled debut album, he proved himself as a pop singer. Over the span of 22 years, he has released 15 albums, and he is loved by fans all over the world.  
It's been six years since his last album, but Jay is back with Greatest Works of Art. "This album reflects my current thoughts and feelings," the singer-songwriter shared with For the Record while visiting Spotify's office in Singapore. "Many know that I have been keen on collecting art in recent years, so [for this album] I have integrated my thoughts on art into my songs." Jay's using this album, and its music videos, as a way to bring together art and music.
Mandopop—Mandarin pop music—has transcended its roots in Chinese-speaking cultures to garner fans worldwide. Jay's music is one introduction to the genre. 
The artist's new video, "Cold Hearted," features Jabbawockeez—the group that won the first season of the MTV show America's Best Dance Crew—dancing in locations around the world. By collaborating with global talent, Jay hopes to introduce more fans to his music and to Mandopop. "In the Western world, while many may not understand Mandarin, music and dance are universally understood languages," he explained. "I look forward to collaborating with more musicians from all over the world in the future."
Check out Jay's latest tracks from his album Greatest Works of Art below.