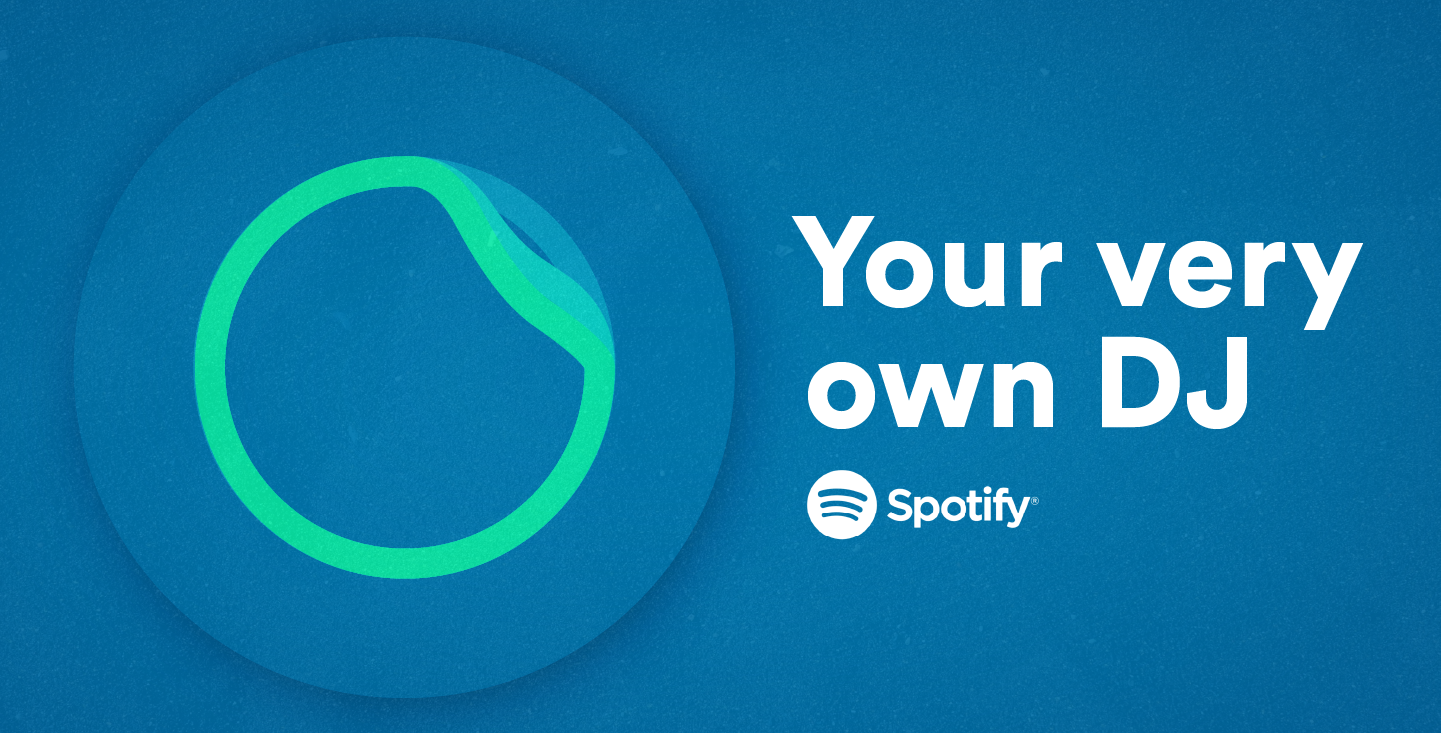 STREAM ON
Behind the Scenes of Spotify's New AI DJ
Since launching Spotify's brand-new AI DJ in beta a few weeks back, Premium listeners across the U.S. and Canada have had the chance to experience our personalization capabilities in a whole new way. We've already seen so much love for DJ—both on-platform and across social media—and we're not even out to 100% of users yet. On days when users tune in, fans spend 25% of their listening time with DJ, and they keep coming back for more, with more than half of first-time listeners coming back to listen to DJ the very next day.* 
View this post on Instagram
Today at Stream On, Spotify Co-President and Chief R&D Officer Gustav Söderström and Spotify Head of Cultural Partnerships Xavier "X" Jernigan, whose voice is the first model for DJ, got the chance to highlight the new feature even further. With DJ, we're reimagining how listeners hear and discover the music they love as the tool transforms Spotify from a music tool into a living, breathing, interactive music experience. 
What went into building DJ? For the Record connected with some of the minds behind the new feature, including VP of Personalization Ziad Sultan, Head of Product Design for Personalization Emily Galloway, Product Director Zeena Qureshi, and Head of Global Hits J.J. Italiano, to better understand the synergy between the humans and technology that brought DJ to life. 
Spotify boasts years of expertise in personalization. How did we leverage this to create DJ?
Ziad Sultan: Personalization is at the heart of what we do. When we ask our listeners what they like most about Spotify, more than 81% cite our personalization. That's because we have a bit of a secret sauce: We combine state-of-the-art technology with human passion and expertise.
We applied that same recipe to DJ. The result is a delightful music-listening experience that is deeply personalized to each individual listener, yet at a scale that the world has not really seen. Never before has listening felt so completely personal to each and every user. And it's made possible by a powerful combination of three things: Spotify's personalization technology, generative AI in the hands of the world's best music curators, and a stunningly realistic AI voice that brings it all to life. 
Can you tell us more about how you designed the experience? 
Emily Galloway: DJ is an entirely new way to listen, and a brand-new format, so there wasn't a formula to follow when we were making decisions. We had to answer some core experiential questions like: "How do we take you on a journey with both familiar and unfamiliar music?" "How do we evoke feelings of nostalgia?" and "What does it mean to give context to music listening?" But most importantly was, "How might we help fans and creators form a deeper, more meaningful connection?" I'm really proud of where we've landed—making personalization and AI more human than ever.
We know listeners are excited as well—they feel something different. We continue to see connection and discovery as the main themes of DJ. We found that when listeners hear commentary alongside personal music recommendations, they're more willing to try something new, to listen to a song they may have otherwise skipped. For Spotify, that brings us closer to our goal of deepening artist and fan connections.  
Why did you decide to use a human-like AI powered voice for this experience?
Zeena Qureshi: We know that human voice helps people form connections, and the same is true when it comes to DJ. We found that having the voice sound human is key for users to foster a deeper connection with DJ, as human voice provides familiarity and instant context. By incorporating voice traits such as pacing, projection, emotion, and emphasis, it results in a DJ that's emotional and highly realistic. 
Last year, Spotify acquired Sonantic and its unique patented algorithms, making all this possible. Sonantic is now Spotify's dynamic AI voice platform that creates compelling, nuanced, and stunningly realistic voices from text. 
How does DJ leverage the expertise of our music editors? 
J.J. Italiano: DJ is built from human editorial expertise married with cutting-edge technology—that is Spotify's superpower. The editorial team, which consists of hundreds of experts across the globe who know music and culture inside and out, can now harness this power to help tell artists' stories and better contextualize their songs. To help arm DJ with knowledge and expertise, we created a Writers' Room with music experts, culture experts, data curators, scriptwriters, and generative AI. Adding in this context gives the listener a deeper connection and experience when hearing an artist or song—and I'm very excited to bring it to listeners!
Ziad Sultan: Putting generative AI technology in the hands of our music experts allows them to scale their expertise like never before. Taking a Writers' Room approach allows us to ensure that the commentary is accurate, relevant, and enriching to the product experience. We're very excited about this approach that builds on our years of experience combining human expertise with world-class technology. That's how DJ is able to deepen the connection between fans and their favorite artists, as well as help them discover new ones.
Ready to dive in? Learn where to find your DJ in your own Spotify app. 
*Results are based on eligible users (Premium users in the U.S. and Canada on mobile) and collected from February 22 to March 1.