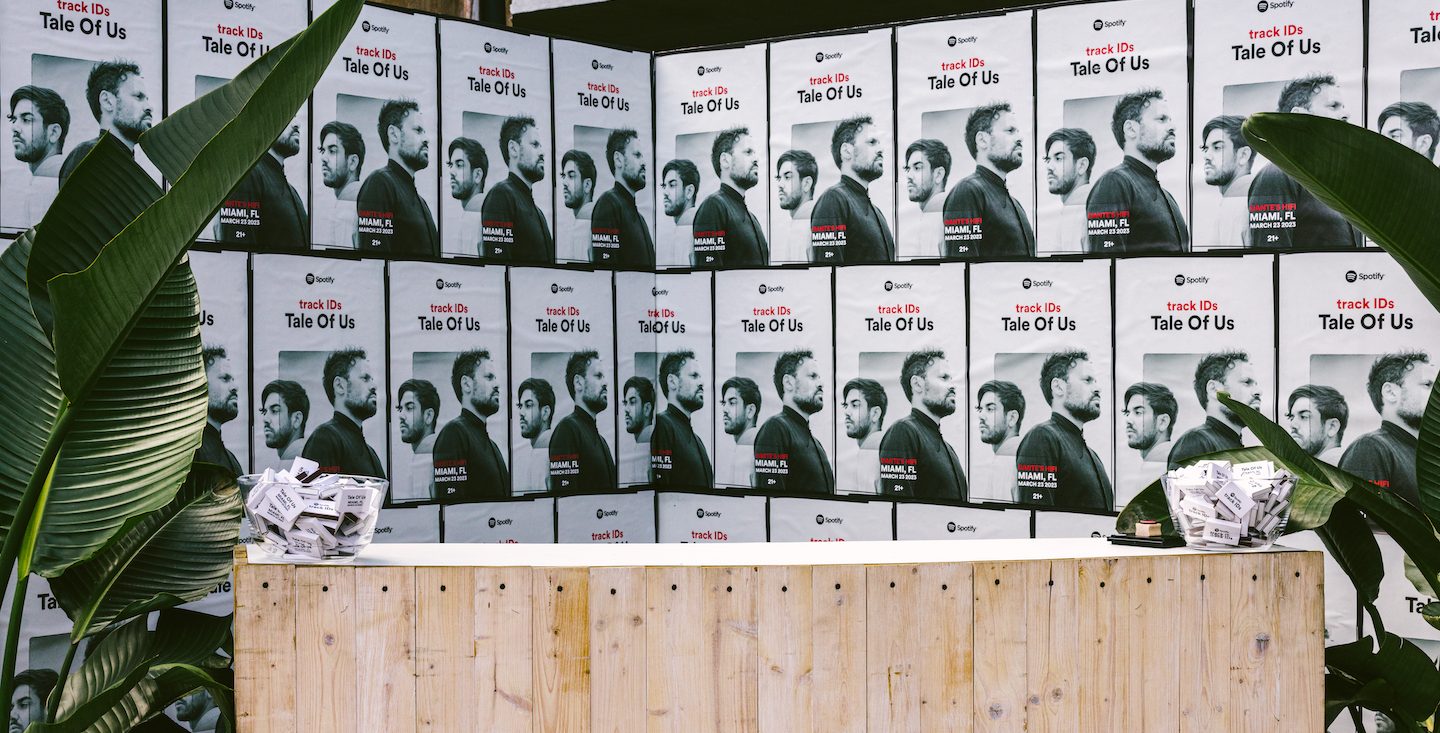 track IDs: Presents Takes DJ Curation to the Next Level Through Exclusive Pop-Up Shows, Starting With Tale Of Us
Photo credit: Daniel Zuliani
Avid dance fans know what it's like to leave a show and immediately begin searching for a way to relive the experience. That's why in 2020, Spotify created track IDs, a new suite of playlists co-curated by DJs and Spotify's editorial team that include the songs DJs play in their sets as well as gems they've discovered along the way. In addition to allowing DJs to connect with fans in an entirely new way, these playlists help listeners discover songs they've previously heard live and want to find on Spotify.
Last week, we took track IDs to the next level with a new pop-up show series, track IDs: Presents. This yearlong live extension of track IDs capitalizes on the wave of excitement the dance community is feeling as they return to live shows. Fans can look out for pop-up performances featuring select artists and their exclusive sets in unexpected live places—and then find the DJs' sets reflected in their track IDs Spotify playlists. 
We debuted this series during Miami Music Week and Ultra Music Festival with an exclusive, 200-person show featuring Tale Of Us, an Italian DJ duo based in Berlin. The first-come-first-served performance excited fans, who dropped everything to experience the impromptu, stripped-down set. 
View this post on Instagram
To understand the ways Spotify engages dance and electronic artists and fans, we spoke to Ronny Ho—Head of Dance and Electronic Development—and Ashley Graver—Head of Dance, Pop, and Indie on the Artist Partnerships Team—fresh off the first track IDs: Presents moment. 
What are track IDs? How have they been used historically?
Ronny: The term track IDs has been used quite a bit for the past few years to refer to how fans and artists alike try to uncover a track that they really like in a DJ set but are unfamiliar with. So today, you'll see fans across social media or on message boards point out a timestamp on a video of their favorite DJ and say, "What's the track ID?" For Spotify, specifically, track IDs is a program that we started back in 2020 where we co-create playlists between us and DJs that we select.
Ashley: The playlists really provide DJs with a platform to easily share the tracks from their sets that they would play in live shows. It's another way for artists to further connect with their fans after the show so fans can rewatch, relive, and listen to their sets on the Spotify platform.
What inspired track IDs on Spotify? What's been the response?
Ronny: We built the track IDs program during the early days of the pandemic, when there was no live community, nothing that artists could do to share their sets out—except for streaming. So when we launched the track IDs program, it really was a new avenue for fans to connect with the artists who they would normally want to see out at a club or festival. The beauty of naming it "track IDs" was that it was already such a widely used term, so people really were able to gravitate toward it and understand exactly what it was for. Fast-forward to today, we're working with our global editorial colleagues to continue to launch new track ID playlists that are relevant to their local markets and that really respect the underground culture there.
Fans have been super inspired. The second we started launching these—and we were quite selective about the artists we were working with—we started seeing fans making their own, photoshopping our branding onto homemade versions.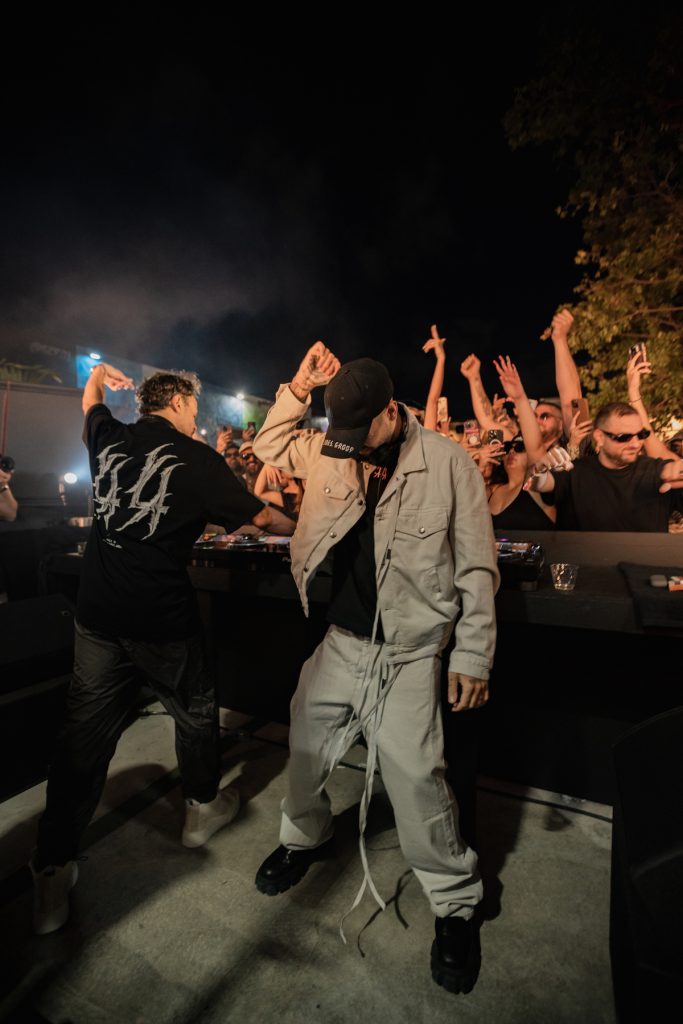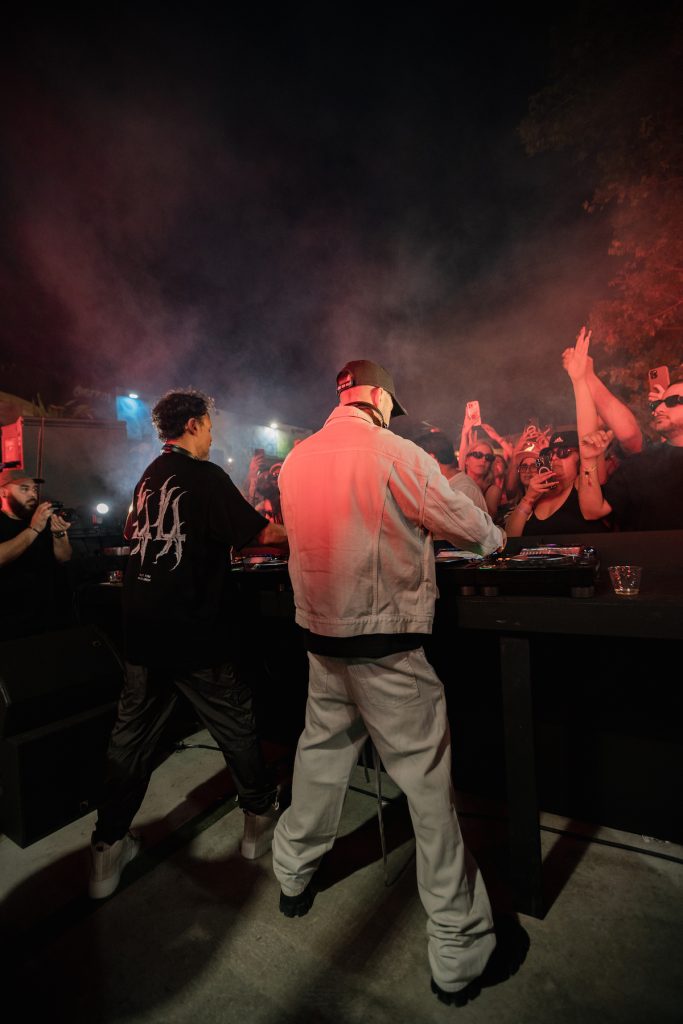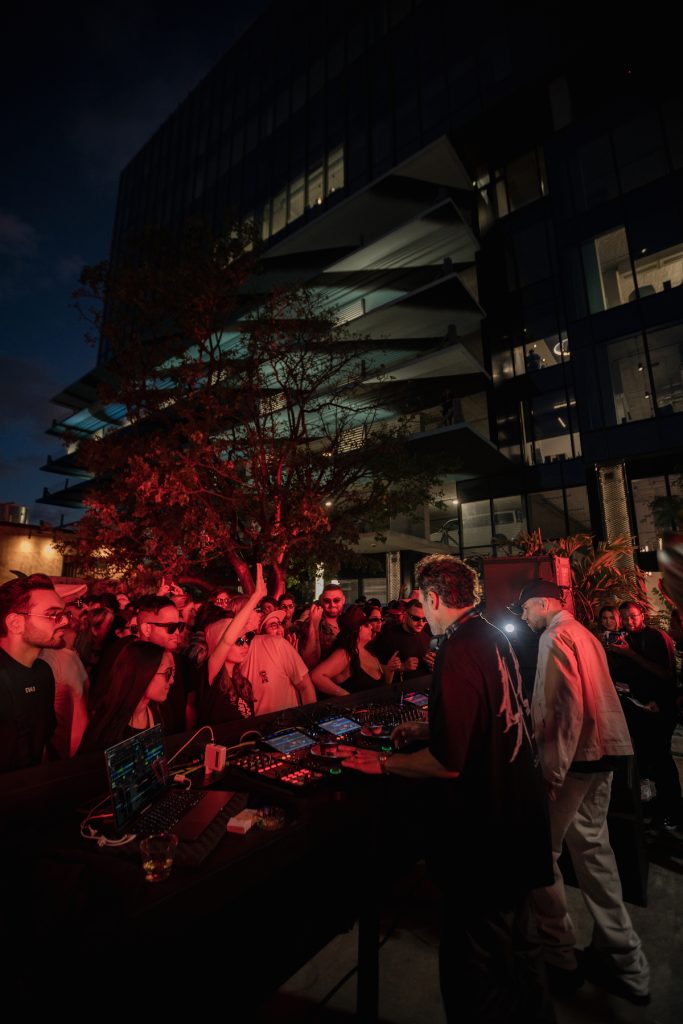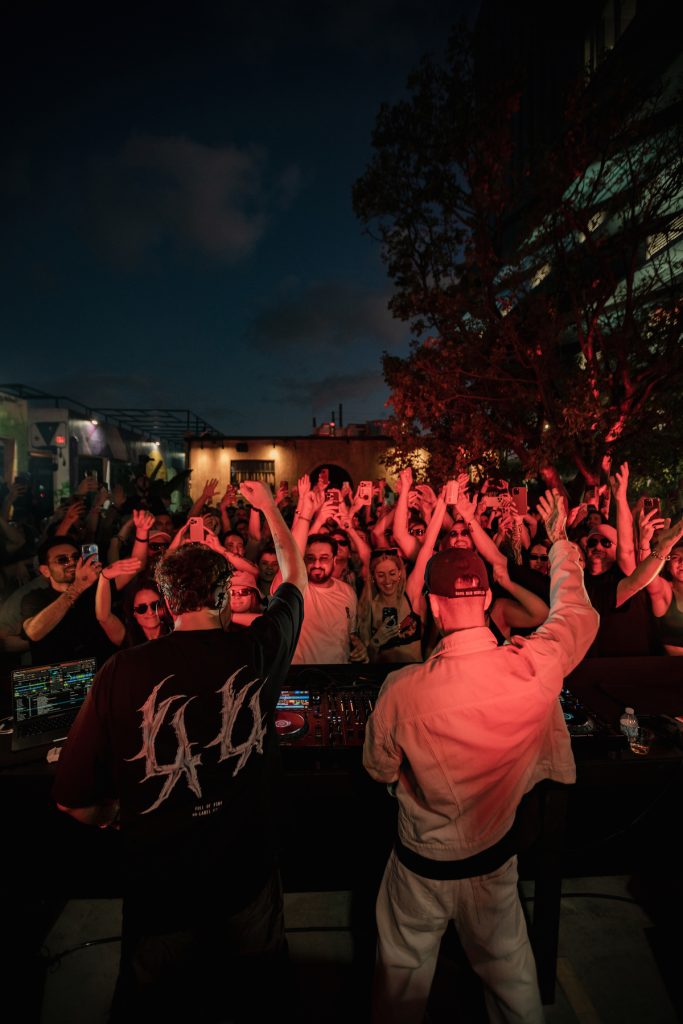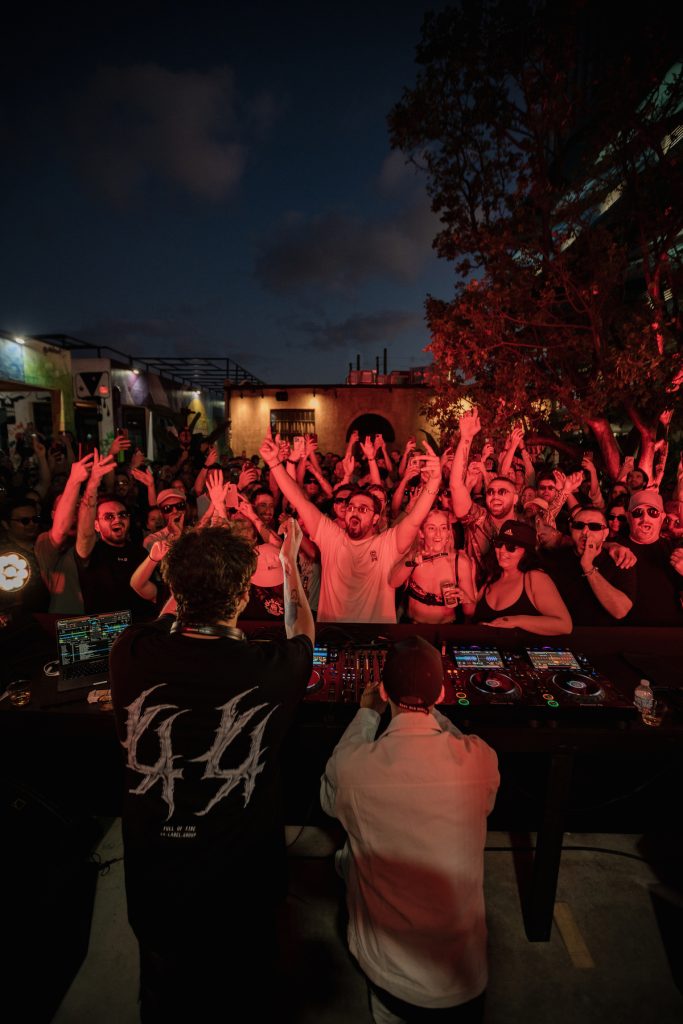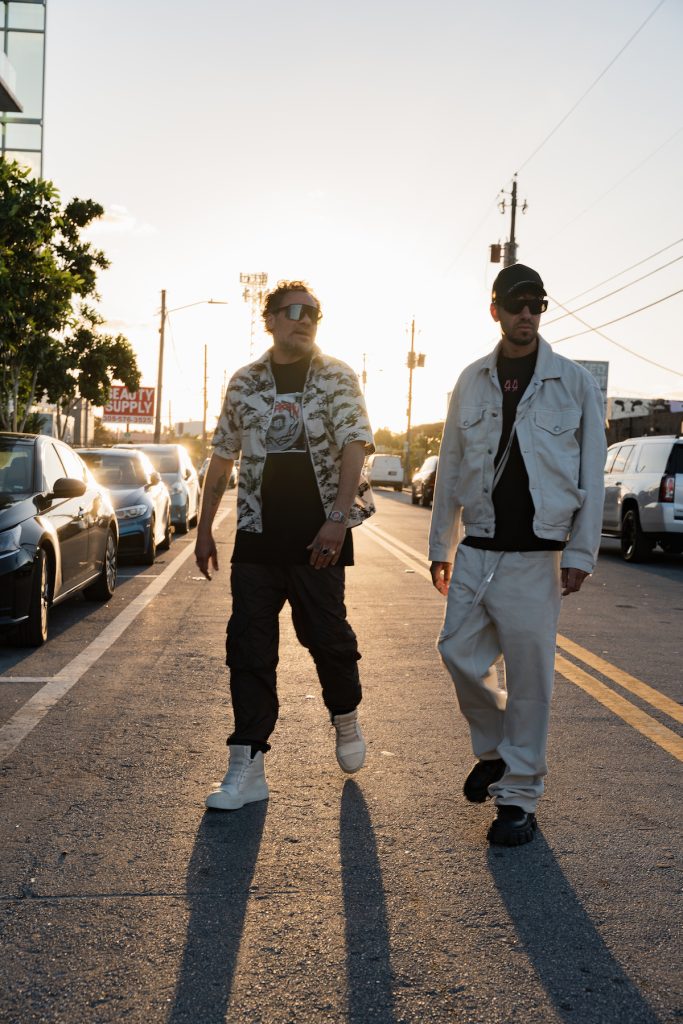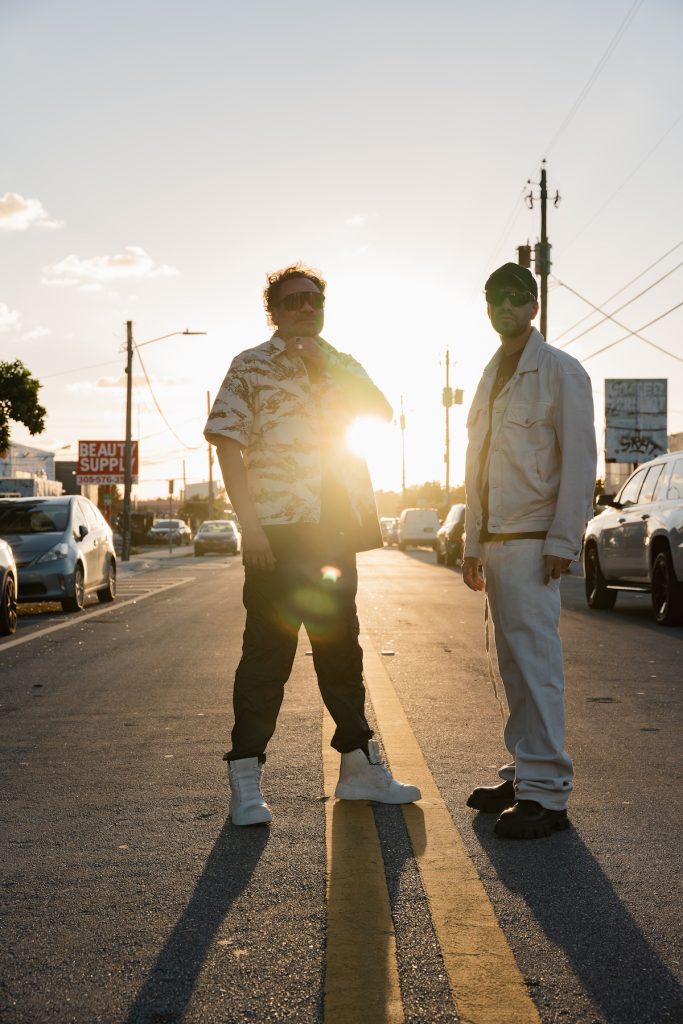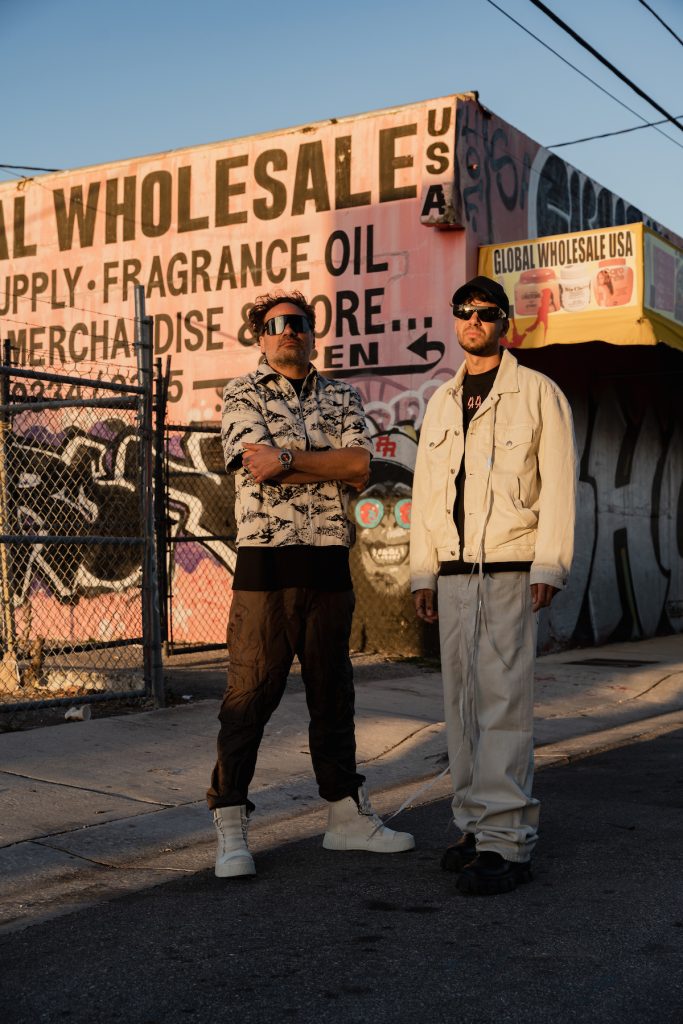 Photo credit: Damiano Alessandri
Now that the dance community is able to come back together with live events like track IDs: Presents, why are you excited to kick off this ongoing series with Tale Of Us?
Ashley: Tale Of Us is currently featured across several hundred editorial playlists. They have nearly one million monthly active listeners and their audience is continuing to grow at an incredibly rapid pace. They're selling out massive venues globally in seconds. It's really exciting that we're working with such an incredible duo to highlight the breadth of their work especially in a live setting. We couldnt have been more excited to be launching this series with them. 
We gave Tale Of Us fans a once-in-a-lifetime experience with one of the duo's smallest public shows they've ever played. They are used to playing shows for thousands and thousands of people, but this was an intimate experience for 300 of their closest fans. We essentially rewarded the die-hard fans who've been following their every move with a brand-new series to support dance artists in a capacity we've never done before. 
Ronny: The most exciting part about this campaign for me is that they actually released one of their tracks with us—and it was one of the IDs that people had been chasing! I'm wrapping my head around it—people have been looking for it for months now, and having it released through the track IDs program is really quite big. 
Why is it important for Spotify to invest in the dance and electronic genre and community?
Ashley: With streaming, the dance genre and community has grown globally, reaching fans on an international level, regardless of  language. No matter who you are, where you are, what language you speak, people really connect to it – and that's why it's important for Spotify to continue supporting dance. It's such a fun, spirited global genre that continues to reach new audiences. We're really excited to invest more this year in the genre and in the community to really reignite the core audience on Spotify and support different artists from all around the world.
Ronny: We've seen the dance community always lead the charge when it comes to innovation. And we like to say that at Spotify, we also pride ourselves on innovation. So we're quite aligned in those values. When the dance and electronic community wants to try something, they like to turn to us because they know that we also want to try new things.
What other dance trends are you seeing? How is Spotify highlighting these within our own understanding of the genre? 
Ronny: We're seeing a real excitement around house and techno, which is the original subgenre of dance and electronic music. Also, music is just getting faster. We're seeing the sped-up trend happen, which means the faster BPM genres are also coming up. That includes sped-up dance pop, techno, hard style, drum and bass, and trance—and it's exciting because the Gen Zs are also leaning quite heavily into this. If they continue to push the boundaries on the music and they're enjoying it, then we'll see them at the show and we'll have some really cool music come from them too.
Ashley: Dance is also driven by single releases, so we need to really modify the way we're thinking about marketing, the way we think about supporting artists—especially because dance is so huge in the live space and everything is happening on the ground. A lot of what we're doing in the space revolves around tour and how we can highlight artist shows, sold out residencies, and festivals all the way from Miami to Ibiza. So we're really thinking through how to be intentional with everything we're doing and how we can keep that messaging consistent and draw credibility between the fans and our favorite artists and really, again, highlight subgenres and the vastness of its global reach. 
Catch Tale Of Us's track IDs and duo member Anyma's brand-new single, "Explore Your Future."