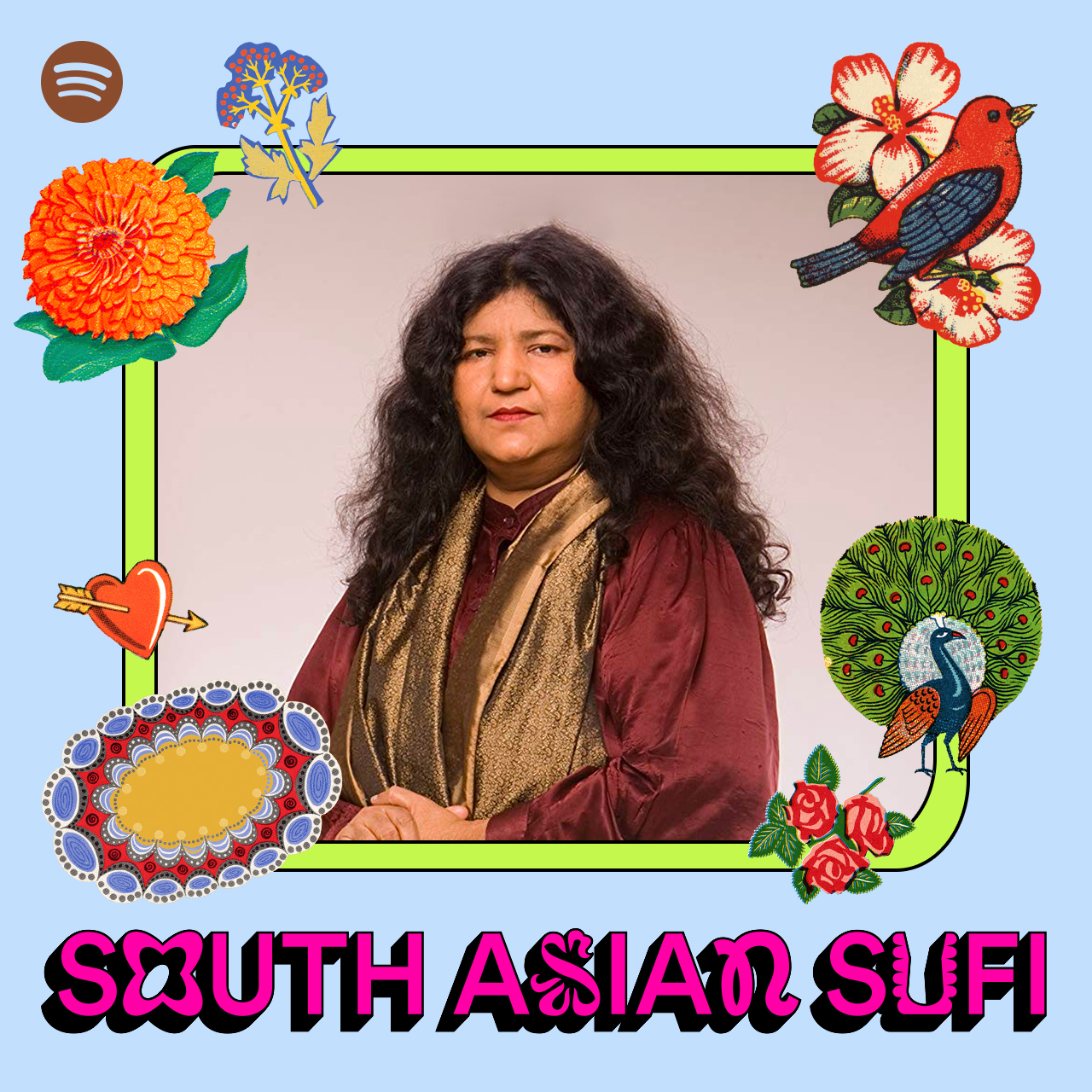 SPIRITUAL SAYINGS
Listeners in Pakistan Turn to Sufi on Spotify for Spiritual Connection and Reflection During Ramzan
In Pakistan, during the Holy Month of Ramadan—or Ramzan, as it's called in the country—people alter their eating, drinking, praying, and even listening habits. During this time of reflection, we see a notable rise in one specific genre on Spotify: Sufi. 
Those who observe Ramzan appreciate the devotional qualities of the tracks, which are inspired by the works of Sufi poets. These lyrical pieces reflect the concept of being close with God, making them a compelling listen for those seeking audio of a more spiritual nature.
For the Record sat down with Spotify Senior Music Editor for Pakistan, Sri Lanka, and Bangladesh Rutaba Yaqub to learn more about Sufi listening in Pakistan during the Holy Month. 
In Pakistan, how do listening habits change during Ramzan?
About a week before Ramzan, we start seeing a slow uptick in tracks that are kind of devotional in nature, and then it takes over the charts once Ramzan begins. This content isn't music, but rather Islamic and religious spoken word—sort of like a capella that may feature an instrument similar to a frame drum. This kind of devotional content is really popular in the beginning of Ramzan as people focus on fasting and reflecting.
And then, as the month progresses, we see people in the country start to stream Sufi music, which is more spiritual in nature. 
How would you describe the sounds of Sufi?
Sufism, in itself, is the concept of being super close to God by being close to yourself and to your spirit. It's a way to connect with God. Many Sufis were also poets who wrote about their connection to God, how they achieved it, and what their journey was like to get to that point. The poems are very spiritual and have been adapted into musical songs by different artists.
A popular type of Sufi music is Qawwali. It features instruments like the tabla, which is a pair of hand drums, and a harmonium, which is similar to the accordion. When artists perform this music, they are always sitting on the ground. Usually it's a group of people performing the vocals together.
Why do you think listeners in Pakistan are drawn to this genre during Ramzan? 
This genre is listened to year-round in Pakistan, but I think it becomes even more popular during Ramzan because listeners want to feel closer to God. Because the lyrics of Sufi tracks revolve around peace, finding contentment, and full trust in the divine power, these tracks have a very calming and uplifting effect.   
Are more mainstream artists dabbling in the Sufi genre?
Over the years, more mainstream Pakistani artists have released Sufi tracks for Ramzan because they know that's the type of content their listeners are wanting during this time. Some popular artists include Atif Aslam, Ali Zafar, and Bilal Saeed. Their Sufi tracks are melodic and feature a lot of stringed instruments. It's perfect for listeners who are searching for peaceful and calming music during this time.
Hear some top tracks from the genre in our playlist below.