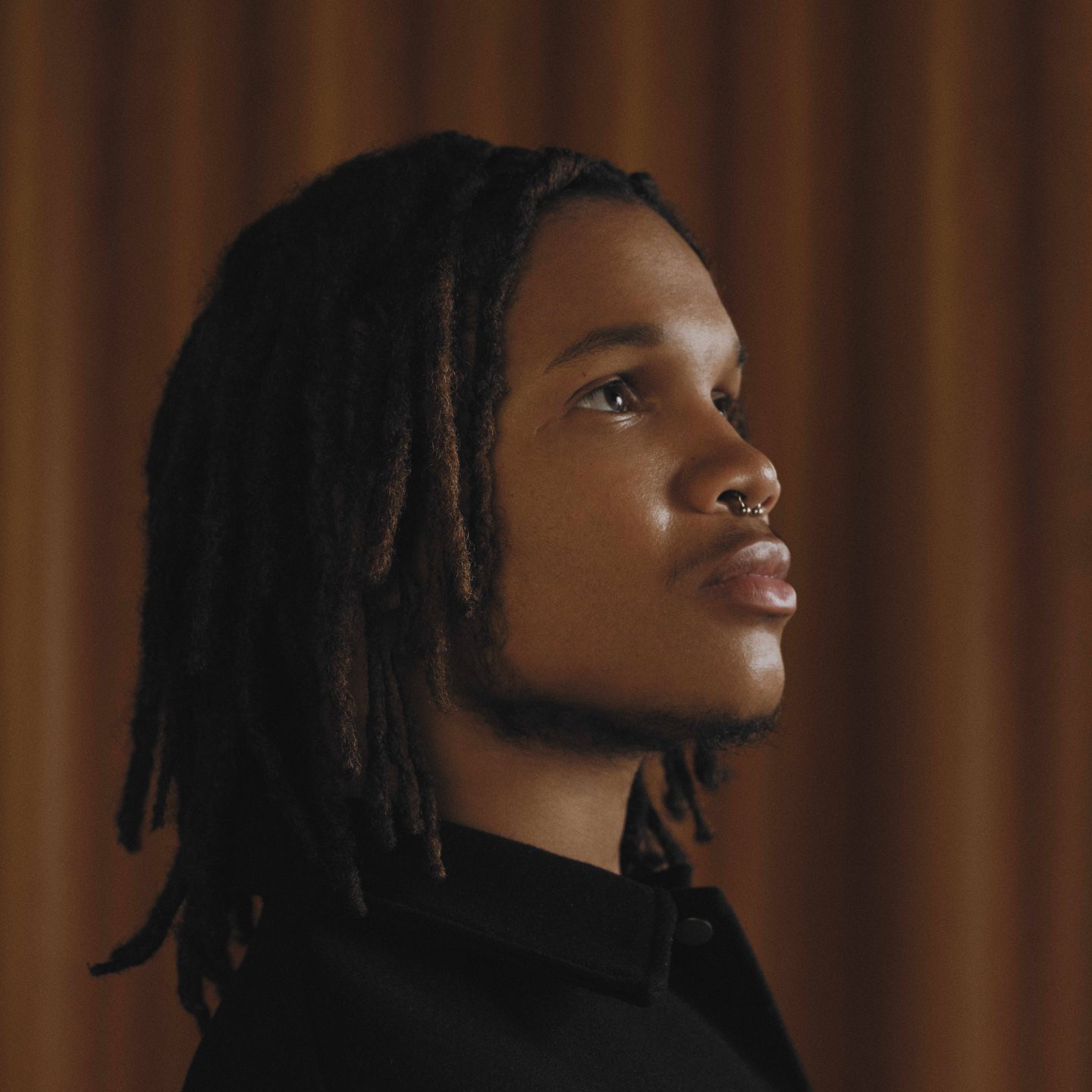 ALWAYS LEARNING & GROWING
RADAR US Returns With the Soulful, Ever-Evolving Singer-Songwriter Q
It can often be difficult for a musician to develop a sound that is distinctly and uniquely their own, but Florida singer, songwriter, and producer Q Marsden, known mononymously as Q, has found his within the ever-changing variety of music itself. With his soulful voice, vulnerable lyrics, and production elements that span across genres, Q has made a name for himself as one of R&B's strongest and most promising rising stars. 
And now the musical jack-of-all-trades is the latest artist in the RADAR US class of 2023.
Spotify's RADAR program is committed to supporting artists on their paths to superstardom, helping rising talent at all stages of their development strengthen their connection to audiences while encouraging their ongoing artistic development.
Hailing from Pembroke Pines, Florida, the 23-year-old musician made his debut in 2018 but has been laying down tracks since he was a child. Q grew up in a musical family and credits Drake's 2013 album Nothing Was The Same as the reason for his focus on the production process. Taking inspiration from rap, R&B, reggae, and funk, his latest EP, NOT ALONE, showcases his ever-evolving style and talent.
As part of his involvement in the RADAR program, Q will be launching a countdown page for the upcoming release of his album Soul,PRESENT with bespoke clips and debuting a stripped-back performance video featuring a focus track. The rising star will also step into our studio to record Spotify Singles and is prominently featured as the cover artist on the RADAR US playlist, with photos taken by director/photographer Kaito.
For the Record sat down with Q to talk about his musical journey, his inspirations, and how it feels to be a RADAR US artist.   
Tell us about your journey into music.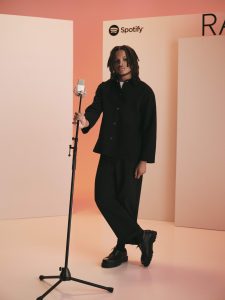 My journey started when I was a young child. The earliest memory I have is when I was five years old playing on my mom's keyboard and going to my dad's recording studio in Jamaica. I grew up making music and having fun exploring my creativity, which both of my parents encouraged. In high school, I traded my guitar for a MacBook and started making beats, which made me really fall in love with the production process.
From there I started rapping, but as I explored new artists and alternative sounds, my musical style shifted. After graduating high school, I released my first project to showcase my talent and people began to take notice. From there I switched my sound up, started to play guitar again, and moved into the singing that I'm doing now.
What's your creative process like?
I don't think about it too much, to be honest, I just wake up and think, "What am I going to do? What am I going to use?" Then I just go and chisel away at a song throughout the morning.
What would you like your fans to get out of your music?
I'd like them to hear a message of hope, to be honest. A lot of times when we listen to music, there's more of a focus on relatability and not offering any type of solution. So I try to promote solid messages for people to help them with things like grief. I don't want to leave people with a sense that they have to remain in the state they are currently in, because there are other emotions to explore and we don't want to stay in just one place forever.
Which artists have inspired you the most?
Quincy Jones has really inspired me a lot because of his approach to production. Michael Jackson too, because, well, everyone listened to Michael Jackson. 
In a lot of interviews I've always been asked who inspired me, but I've never really known what to say. But this year, as I started listening to more music, I realized that the reggae artist Dennis Brown has inspired me in so many tangible ways. He's just a really smart musician and singer.
And Drake! Oh man, Drake. When I was listening to him I was thinking, "This man is saying some deep stuff." I just never felt like I've heard production on a scale that Nothing Was The Same was on. It was just mind-blowing to me.
What are you looking forward to as a RADAR US artist?
I'm looking forward to my music being in front of a lot more people. It all has to start with people listening to your music, and Spotify has given me the opportunity to showcase my work. It's really a blessing.
Are there any Spotify for Artist tools you use regularly? 
I thought it was so cool when I was able to put the lyrics up with my songs, because it's just a little thing that makes the listening experience better. And I'm really excited to use video elements with my music, especially on the project I'm developing now. And also, it's not an artist tool, but I really love the DJ! I use it all the time.
Any advice for fellow emerging artists?
Be confident in what you do, but be open to listening to others. It's amazing and easy to be confident, but sometimes it's good to have that bit of external guidance that takes you to places you never thought you would go. It's very important to have that balance between doing and listening.  
In my music, I've done everything myself. But now I know that I'm going to need new perspectives to help me evolve my sound, and that's been helping me a lot. Even if you do 99% of the work, letting someone help you with that final one percent can go a long way.
Listen to Q along with more of the best and brightest new talent in our RADAR US playlist.