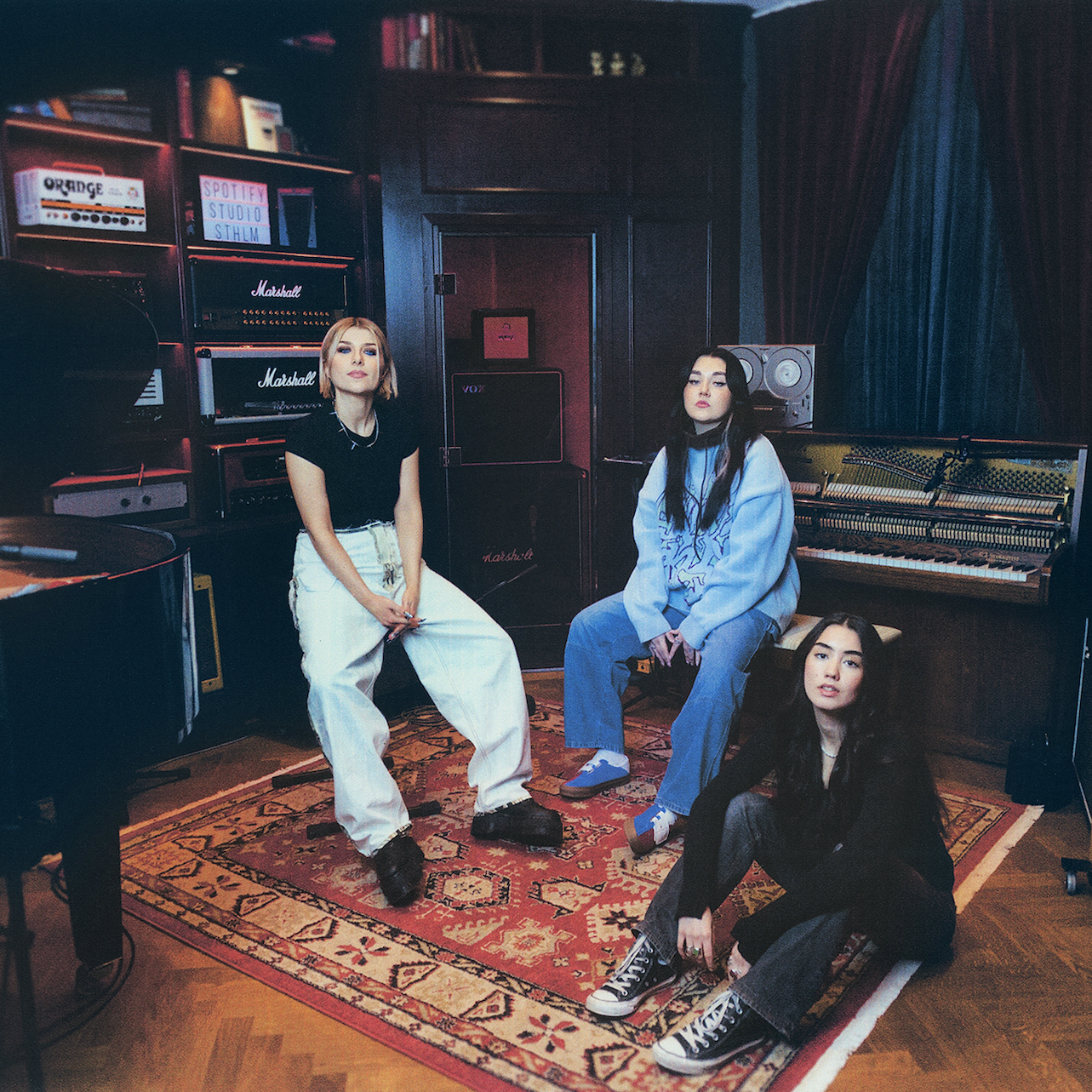 ON THE RISE
Sweden's Best New Artists Celebrate Their Grammis Nominations With New Spotify Singles
On May 3, Sweden's music industry will come together for the 40th edition of its Grammis awards show to honor its best and brightest musical talents. As one of the gala's sponsors, we're honored to be presenting the award for Best New Artist, a category featuring Cornelia Jakobs, BELL, Olivia Lobato, Hooja, and Stella Explorer as its nominees. 
To celebrate, we invited these rising talents to the Spotify studio in Stockholm and gave them each the chance to record a cover for our Spotify Singles program. Cornelia, BELL, and Olivia each picked a song from an artist who was previously nominated in the same category. And to make things interesting, they picked a song that had personal meaning to them. 
Now we're excited to share the three new tracks from these exciting artists:
"It Takes a Fool to Remain Sane" by Cornelia Jakobs
(Originally recorded by 2001 nominee The Ark)
"Genom Eld" by BELL
(Originally recorded by 2011 winner Oskar Linnros)
"Måndagsbarn" by Olivia Lobato
(Originally recorded by 2007 winner Veronica Maggio)
"The studio is the beating heart of our HQ and a place where both established and aspiring artists can build their careers, realize their visions, and create new chapters in their catalogs," says Sophia Olofsson, Music Program Lead at Spotify. "We don't own any rights to the music we record here; rather, the studio is a way for us to contribute to the future and progression of the music industry. It's an amazing luxury to be so close to the creative process, tell stories together with the artists, and open doors for new collaborations."
We're committed to supporting artists at all stages of their careers, and our partnership with the Grammis is just one of many ways we're spotlighting the next generation of talent in the music industry. 
Discover more of Sweden's hottest musical exports on our playlist It's Hits Sweden.