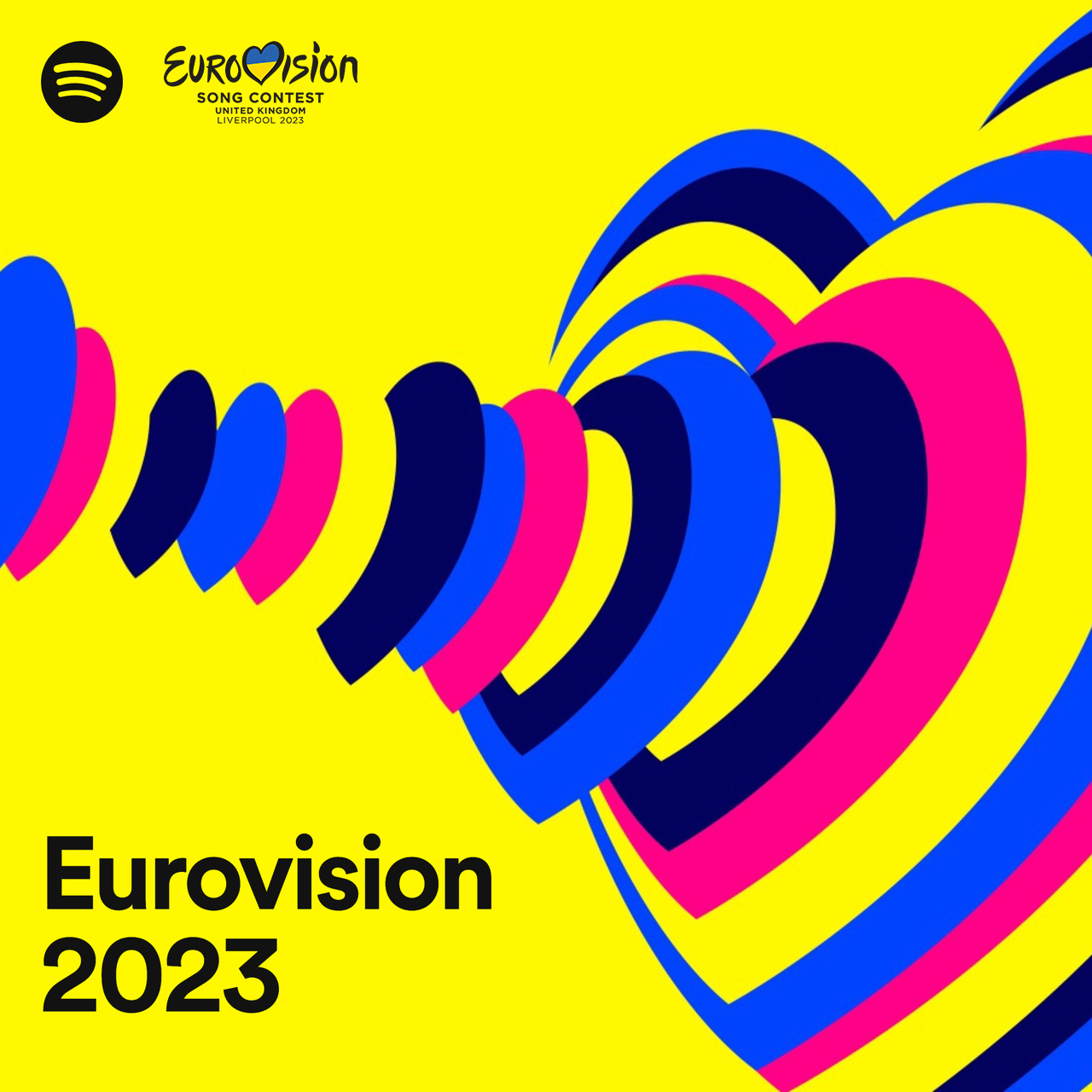 UNITED BY MUSIC
Eurovision 2023 Wrap-Up: Loreen Wins Big in Liverpool and on Spotify
Each spring, millions of music fans are glued to their TVs, mesmerized by the fabulous spectacle of song, dance, and theatrics that is the Eurovision Song Contest. Eurovision is Europe's biggest music event, most notably beloved for its over-the-top brand of pop pageantry. And this year, Sweden's Loreen made Eurovision history when she took the stage in host city Liverpool and captured a second victory. 
But she also made Spotify history: To date, Loreen's Eurovision entry "Tattoo" has generated more than 60 million Spotify streams globally, and it cracked Spotify's Global Top 50 following her win. Thanks to the certified earworm, on May 14, the pop star also broke the record for the most-streamed track in a day globally by a female Swedish artist.
When we began the countdown to Eurovision earlier this year, data collected from Spotify listeners between March 25 and April 25 suggested that Loreen would follow up her 2012 Eurovision victory with a second win. And once the final Eurovision results rolled in, they confirmed that our listeners were spot on.
Loreen's "Tattoo" was far and away the fan favorite on Spotify, generating twice as many streams as "Due Vite," the Eurovision song from Italy's Marco Mengoni, which generated the second-most streams in the month leading up to the finals.
Once Eurovision was in full swing, Loreen found herself in a closely fought battle with Finland's Käärijä, which was also reflected on Spotify during the week of Eurovision. Streams of Käärijä's entry "Cha Cha Cha" increased 640% during the week of the contest, topped only by Croatia's Let 3, whose entry "Mama ŠČ" saw an increase of almost 670%, despite finishing 13th in the contest.
In fact, Spotify streams of every artist's entry increased substantially during the week of Eurovision. Switzerland's Remo Forrer enjoyed a remarkable 620% increase for his song "Watergun." He finished in 20th place, but these streaming insights highlight the global success of Eurovision entries on Spotify regardless of the final results.
Other songs that spiked on Spotify during Eurovision include 1993 runner-up Sonia's "Better the Devil You Know," which saw over a 1,000% increase in streams—and Cornelia Jakobs' performance of Melanie C's "I Turn To You" resulted in Melanie C's track seeing over a 130% increase in streams.
Understanding Eurovision's cultural impact
When the Eurovision hype was reaching its crescendo, the Spotify: Discover This podcast caught up with some of the most passionate fans and buzzworthy contestants during the show's semifinals in Liverpool. 
But to help fans outside Europe fully grasp the significance of Eurovision, we tapped pop culture expert and Esquire Editor-at-Large Dave Holmes to put the contest into perspective. 
"It's really difficult to explain how massive the Eurovision Song Contest is, but the best way that I can put it for an American audience is that it's like a huge beauty pageant and American Idol and the big game wrapped up into one," he explained. "But sort of gay and with a little bit of glitter on top."
"Eurovision is an amazing celebration of music, but it's really so much more than that," remarked Mateusz Smółka, Spotify's Music Team Lead for Southern and Eastern Europe. "It's a fun, goofy contest that delivers a mix of diversity, energy, and color. It's a unique moment that brings Europe together to share in its different musical cultures."
Counting Ukraine's Kalush Orchestra, Italy's Måneskin, and Spotify EQUAL ambassador Jamala among past winners, Eurovision has never been short on excitement.
"It was a huge privilege to step in for Ukraine host Eurovision here in the UK this year," says Nikos Antoniou, Lead, Artist and Label partnerships at Spotify. "Being on the ground and seeing it all in action, it's clear that the organisers didn't take the responsibility lightly – the atmosphere was incredible. Our teams here loved every minute of supporting the artists on platform, but also with things like billboards in Liverpool and around the country. It was really fun to see some of the artists sharing those on their socials."
Part of the excitement of Eurovision is revisiting the music of past and present contestants. In addition to our flagship Eurovision 2023 playlist—which features dozens of entries from across Europe—our dedicated Eurovision hub lets fans rediscover classics from past competitions, as well as listen to playlists curated by past contestants that capture the local sounds of their home countries. 
"On Spotify, Eurovision is truly a cultural moment, not unlike Mariah Carey during Christmas. We see the craziness, the hype, and the attention reflected in our streaming data every year," Mateusz added. "Every May, our Eurovision 2023 flagship playlist is one of our top playlists, and for a few days each year, it reaches the high-tier level of a playlist like Today's Top Hits. With all the new artists Eurovision introduces to the world, the contest is one of the most fascinating moments for music discovery."
While another chapter in the Eurovision Song Contest has reached its thrilling conclusion, the party doesn't have to end. Fans can keep the excitement going and relive their favorite moments by visiting our dedicated Eurovision hub. 
Stream your favorite Eurovision hits and discover tomorrow's future stars on our Eurovision 2023 flagship playlist.