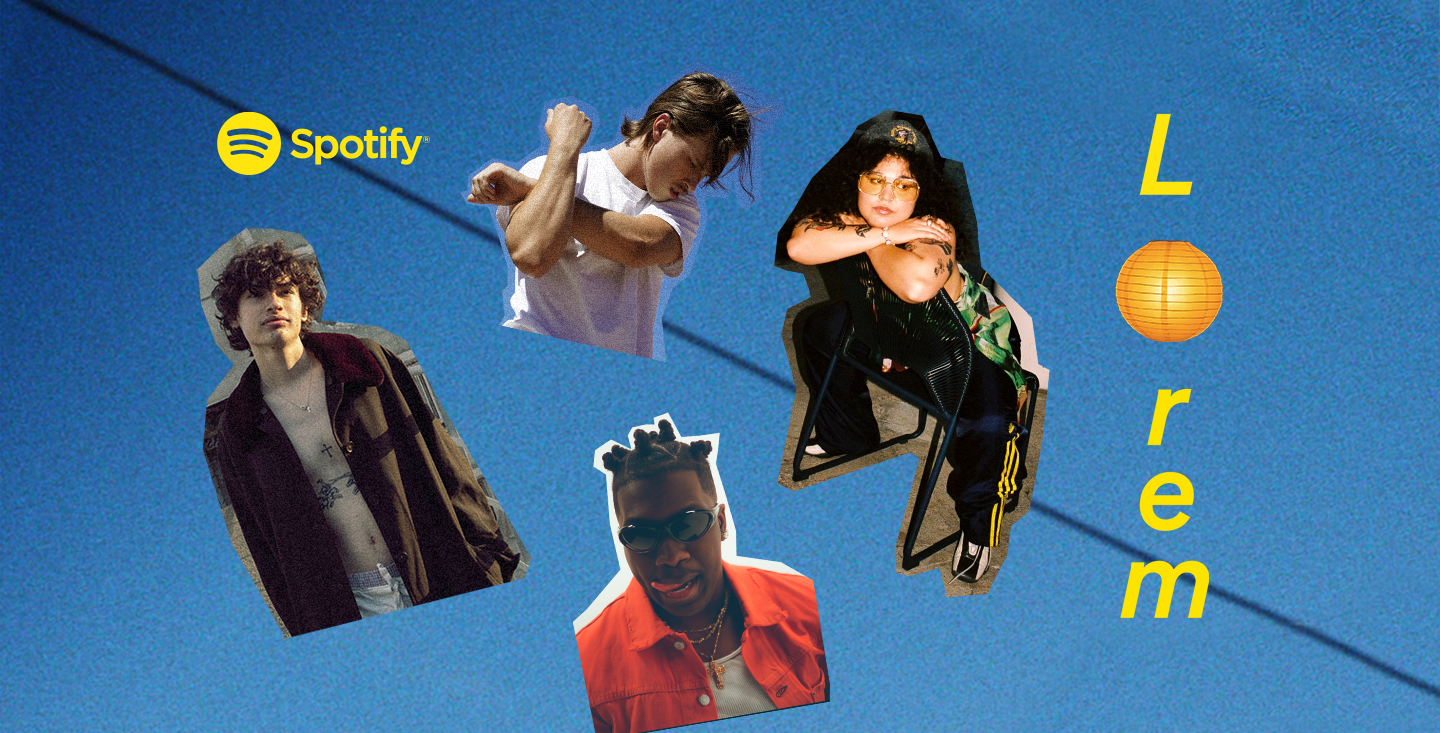 CTRL + ALT + LOREM
The Marias, Hannah Jadagu, glaive, and Cuco Have Made Lorem Their Musical Home—And So Have Their Fans
Spotify's indie editors created Lorem five years ago to be a metaphorical "placeholder" for the artists who would go on to influence the future of music. Since then, the alt-pop playlist has written its way into the headphones of its young listeners, becoming Spotify's home for Gen Z bedroom and indie-pop fans around the U.S. and beyond. The playlist now has one of the highest save rates on Spotify. 
Listeners flock to Lorem for its raw, unpolished collection of burgeoning stars who write music not to fit into a particular genre but to capture even a fleeting feeling. The vibe of the playlist changes constantly, but not chaotically. It reflects the culture, the places, and the headspaces that both artists and their fans come from.
"Lorem is meant for the artists who didn't quite fit into mainstream pop but who we knew would end up shaping what we know now to be popular," said Lizzy Szabo, Senior Editor for Indie Music at Spotify. 
"Back when we started the list, artists like BENEE, Conan Gray, Clairo, girl in red, and Dominic Fike were grouped in the bedroom pop category but all ended up making their way to Today's Top Hits," she shared. "So, before it was common practice, we'd add tracks that were starting to have viral moments—those you'd hear on TV shows, or random catalog tracks we knew the audience would love to rediscover or hear for the first time—alongside artists we'd find via social media, our submissions portal, or recommendations from blogs and artists." 
Though the list's sound has shifted over the years, it still follows artists along their journeys, throughout their progress, hits, and explorations. "We will continue to curate them alongside even more developing artists, and playful throwbacks," said Lizzy.
Take some of the artists currently featured on Lorem, including glaive, Cuco, and Hannah Jadagu. When asked to describe their music, the only thing each of the Lorem-playlisted artists had in common was the flexibility of their categorization.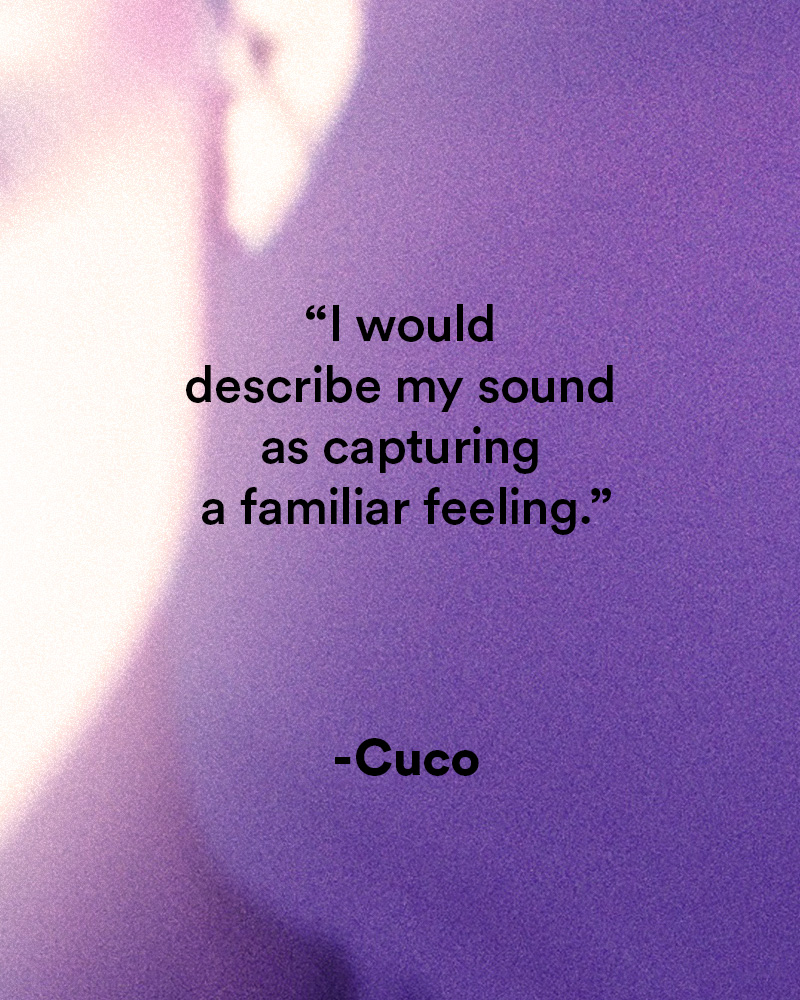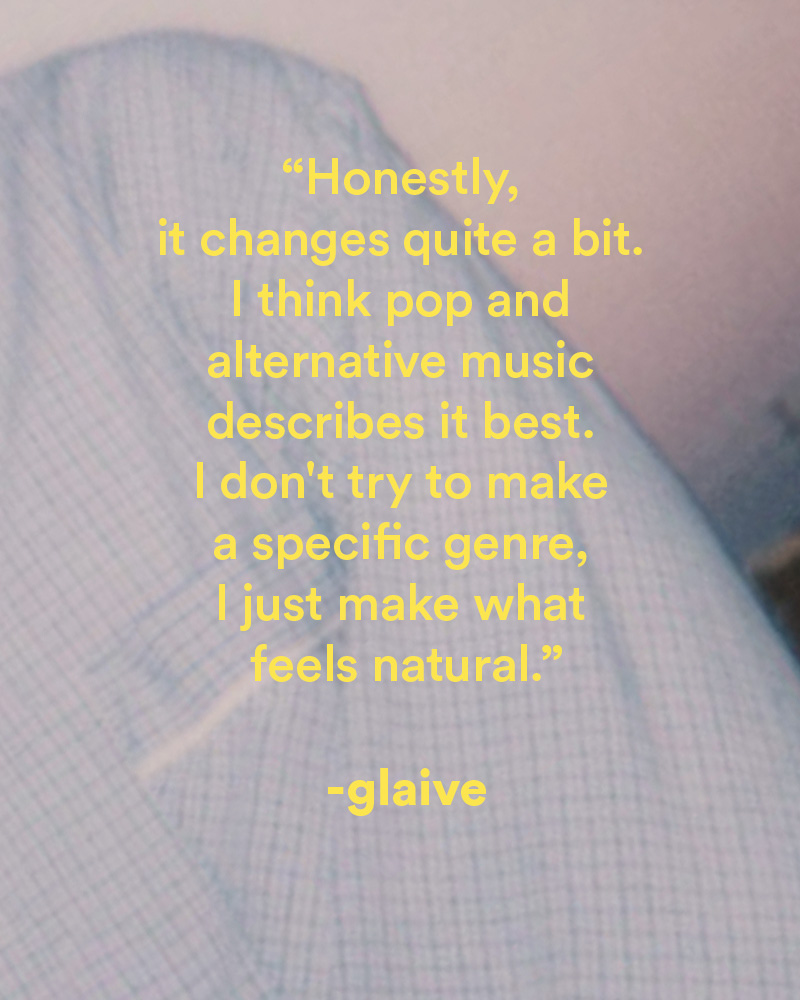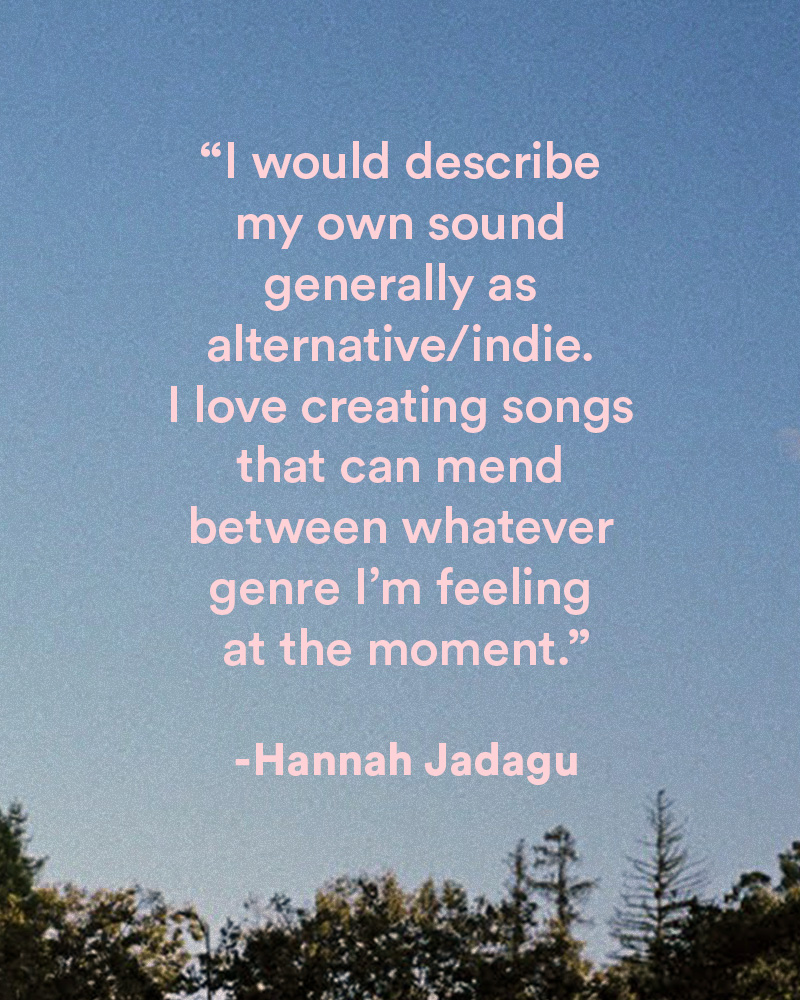 "While I take comfort in pop-structured songs, I would describe my own sound generally as alternative/indie," said Texas-based 19-year-old Hannah Jadagu. "I love creating songs that can move between whatever genre I'm feeling at the moment, each song normally being built around electric guitars, midi keyboards, and eclectic drums. I also take a lot of influence from many different artists, which allows me to merge my favorite sounds into one (or multiple) songs." 
From an editorial perspective, Lizzy agreed that the sound itself is less of the focus of the curation style behind the playlist. "At its very core, Lorem is about the connection between the music and the listener," said Lizzy. "Lorem means 'nothing,' so its meaning comes from the synergy of an artist like Hannah Jadagu, who is at the beginning of her career but already writing these beautiful lyrical melodies, next to a track from Lil Yachty, who surprised us all with a shift to a vibey psychedelic album that indie fans have totally latched onto this year."
They all agreed, however, that being featured on Lorem has helped them connect with new fans not dissimilar from themselves. "Being on Lorem has helped me reach a broader audience outside of hyperpop," explained 18-year-old Floridian glaive. "It's exciting to be on a playlist with so many peers and artists that I look up to."
For Hannah, Lorem's connection to social media culture was also noticeable. "Lorem has brought a lot of new fans who remind me of my own friends actually," she noted. "It's a playlist that has opened my music up to a new world of young listeners who are definitely online haha. So it's easy to connect with them through things like social media."

"I personally read and answer all of our DMs on Instagram, which is really fun for me to do, and I've gotten so many saying that they've discovered us on Lorem," added Maria, who vocally fronts The Marias, a quartet that combines jazz, funk, psychedelic, and lounge music that is also a Lorem favorite. "I've been following the playlist for a long time and have discovered some of my fav artists on it. To know that others have the same experience discovering us makes me feel like we're all connected, which I love!"
As fans themselves, these artists are also constantly looking out for inspiration, collaborators, or even new favorite artists. Maria and Mexico City–based Cuco both noted fellow Lorem artist Remi Wolf as an artist who is pushing the boundaries of pop, alongside Jean Dawson and d4vd.
"I love Remi Wolf and the world they're creating; it instantly puts me in a good mood," said Maria. "She's pop-leaning but is doing it in a unique way that doesn't sound like anyone else right now. ROSALIA is a given. What she's doing is uncharted. It's so tasteful, experimental, and fun. And, of course, our recent collaborator Tainy, who is a complete legend in the Latin reggaeton space and is paving the way for other artists to experiment with those sounds and beats in other genres." 
"I've been listening to a lot of Toro y Moi. Is that pop music?" asked glaive. "I like Noah Kahan a lot. He's awesome, but that's country? I like music . . . If you can imagine a musician making music, then just imagine me listening and being like . . . 'Awesome.'"
"There are so many shades and styles of curation. We're just grateful Lorem still means what it does to the artists and listeners over the past few years," added Lizzy. "And as much as we aim for Lorem to be a good listening experience, we equally hope for it to be a launchpad for new artists—that they may find an audience with open arms and ears. Spotify's history with Lorem, Pollen, Fresh Finds, and the rest of our vast indie ecosystem showcases our platform as the indie-genre market leader in youth music culture."
Catch these artists and more on Lorem.