HOP ALONG
NewJeans Celebrates Its New EP With Bunnyland Pop-Ups, Interactive Playlists, and Larger-Than-Life Installations
Since debuting last summer, NewJeans has made waves in the music world, attracting more than 24 million monthly listeners globally and being named a Spotify EQUAL global ambassador. Last month, the K-Pop quintet released its sophomore EP, Get Up, which garnered more than 211 million Spotify streams and proved that the band is a force to be reckoned with. 
To celebrate this highly anticipated release, we've teamed up NewJeans to bring their fans larger-than-life pop-ups, exclusive bonus content, and interactive playlist experiences. 
Get up close and personal with NewJeans
Our celebration with NewJeans starts with the Bunnyland website, an immersive experience that lets Spotify fans around the world find out which NewJeans member is their biggest hero based on their music tastes. After being matched with one of NewJeans's stars—MINJI, HANNI, DANIELLE, HAERIN, or HYEIN—users can listen to a special playlist curated by their hero and share their results on social media.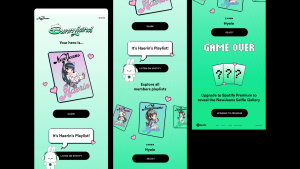 And after fans have streamed the playlist, they can check out the playlists from the other NewJeans members by visiting the Bunnyland Official profile on Spotify. 
In addition, fans can discover more about the group and their music through exclusive bonus content. By visiting K-Pop ON!'s YouTube and video podcast channels, fans can access interviews, behind-the-scenes content, and more.
Step into NewJeans' Bunnyland dream world
Last Friday, we opened the doors to a pair of Bunnyland pop-ups in Seoul and Jakarta. Running through August 6, this experience was created to immerse fans in NewJeans' world. Featuring retro, Spotibunini-themed arcade games, playlist stations, and plenty of photo opportunities, Bunnyland offers fans chill vibes and the chance to get their hands on a range of special gifts from Spotify and NewJeans.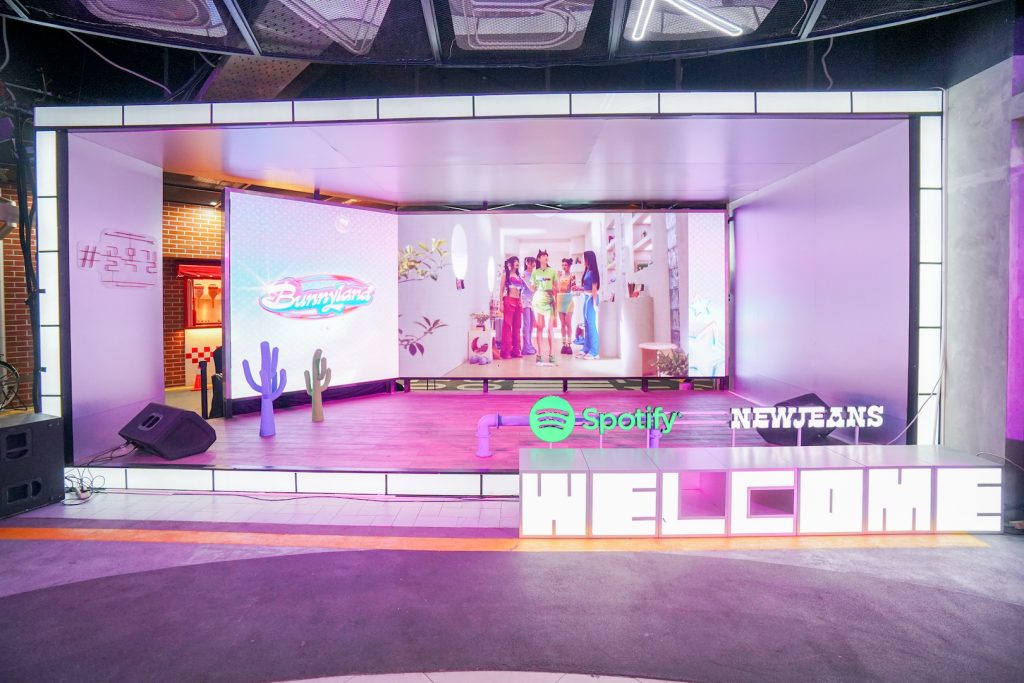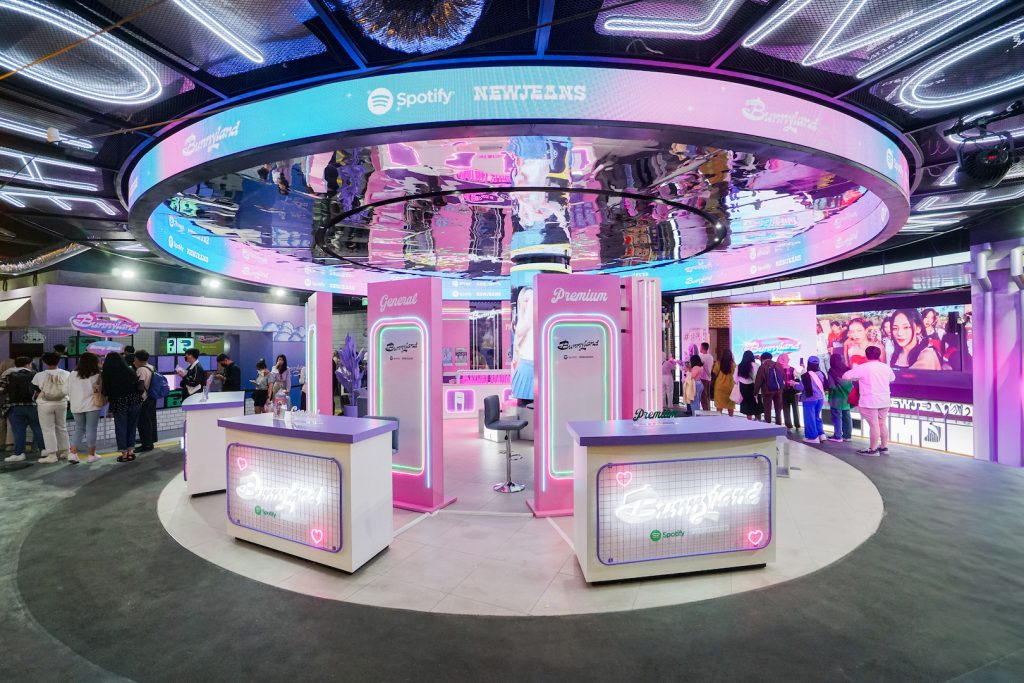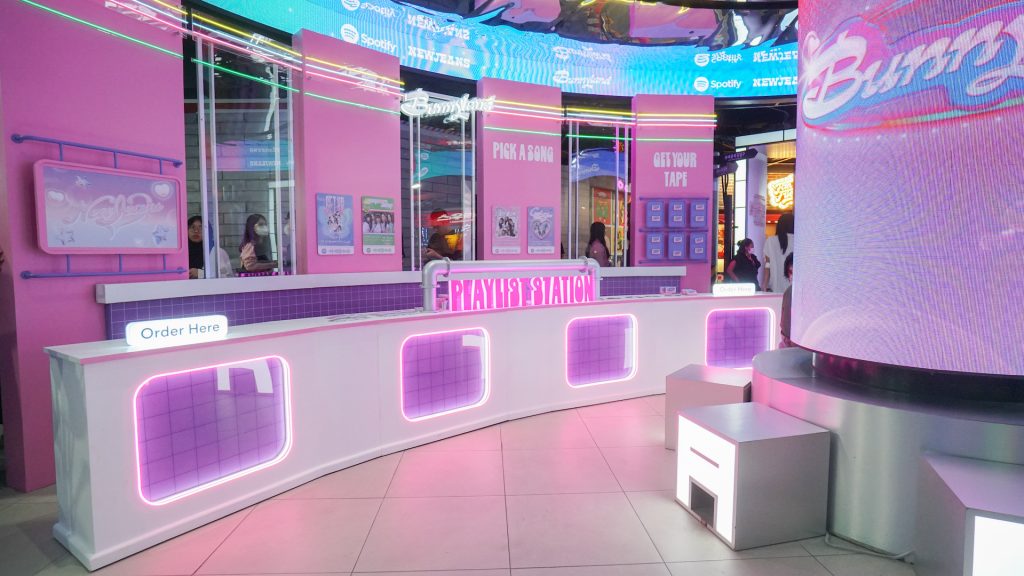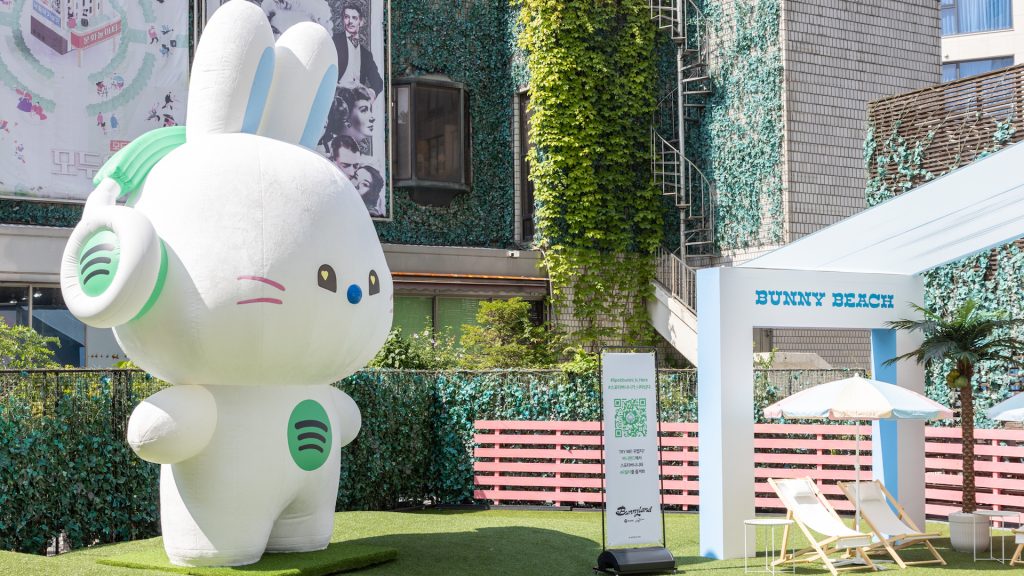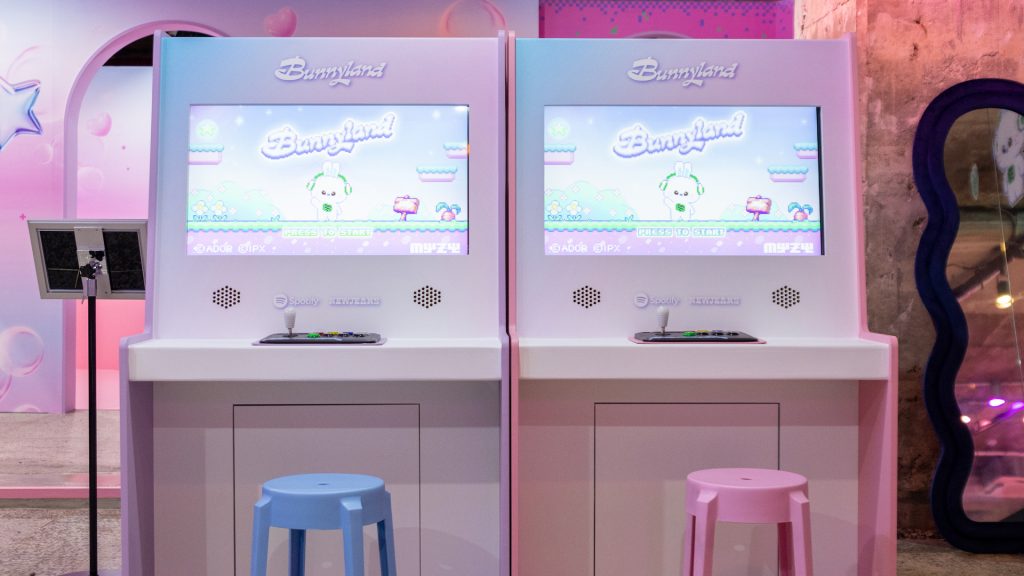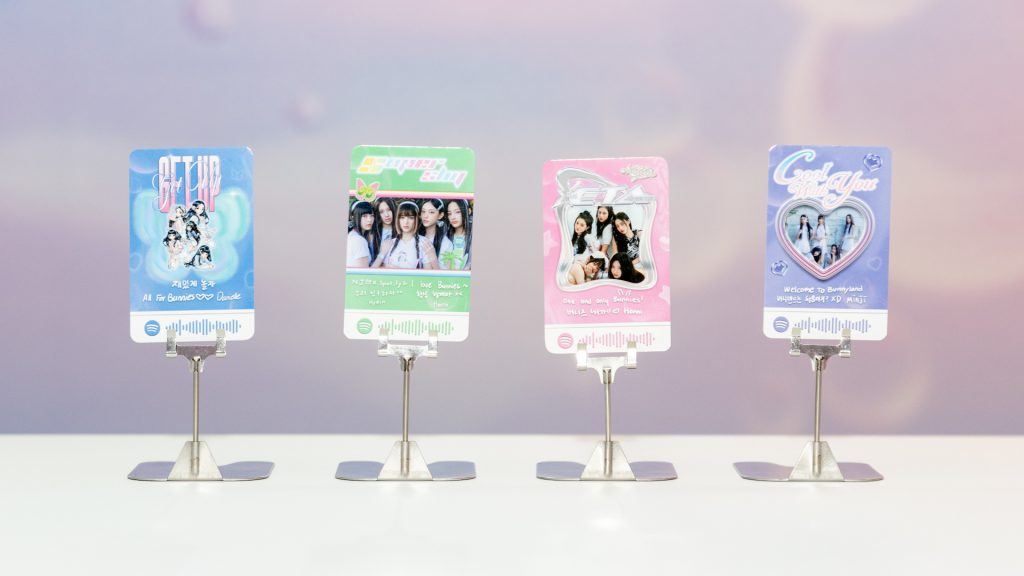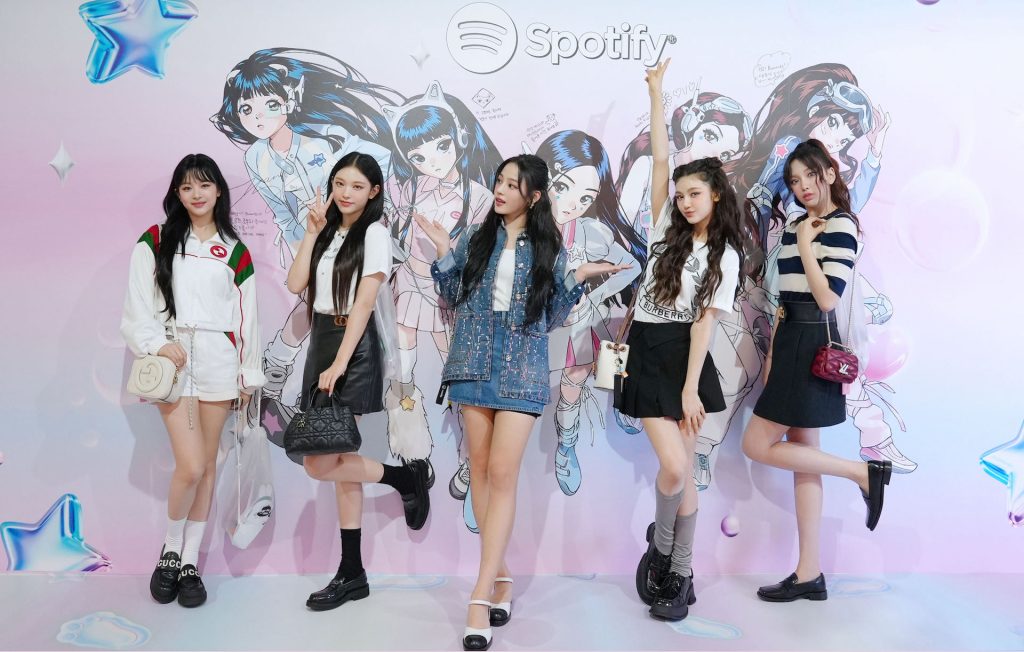 NewJeans and Spotify will also bring the Bunnyland experience to Lollapalooza with a dedicated space packed with activities and prizes for fans to enjoy. Fans can take part in this special moment on August 3 for one day only, so don't miss out. For more info and NewJeans exclusive content, be sure to follow @spotify on your favorite social media platforms.
Spotibuninis command attention
Elsewhere, Spotify and NewJeans have also let giant Spotibunini loose in major cities across Asia. These eye-catching installations feature NewJeans' adorable new bunny character decked out in special Spotify headphones. Born from the combination of two well-loved characters—minini by IPX and TOKKI by NewJeans—the group's new character has been aptly named bunini and takes on the nickname Spotibunini for the group's campaign with Spotify. The Spotibunini character has already made appearances in Tokyo's Shibuya, malls in Jakarta and Manila, and Seoul's Olympic Park.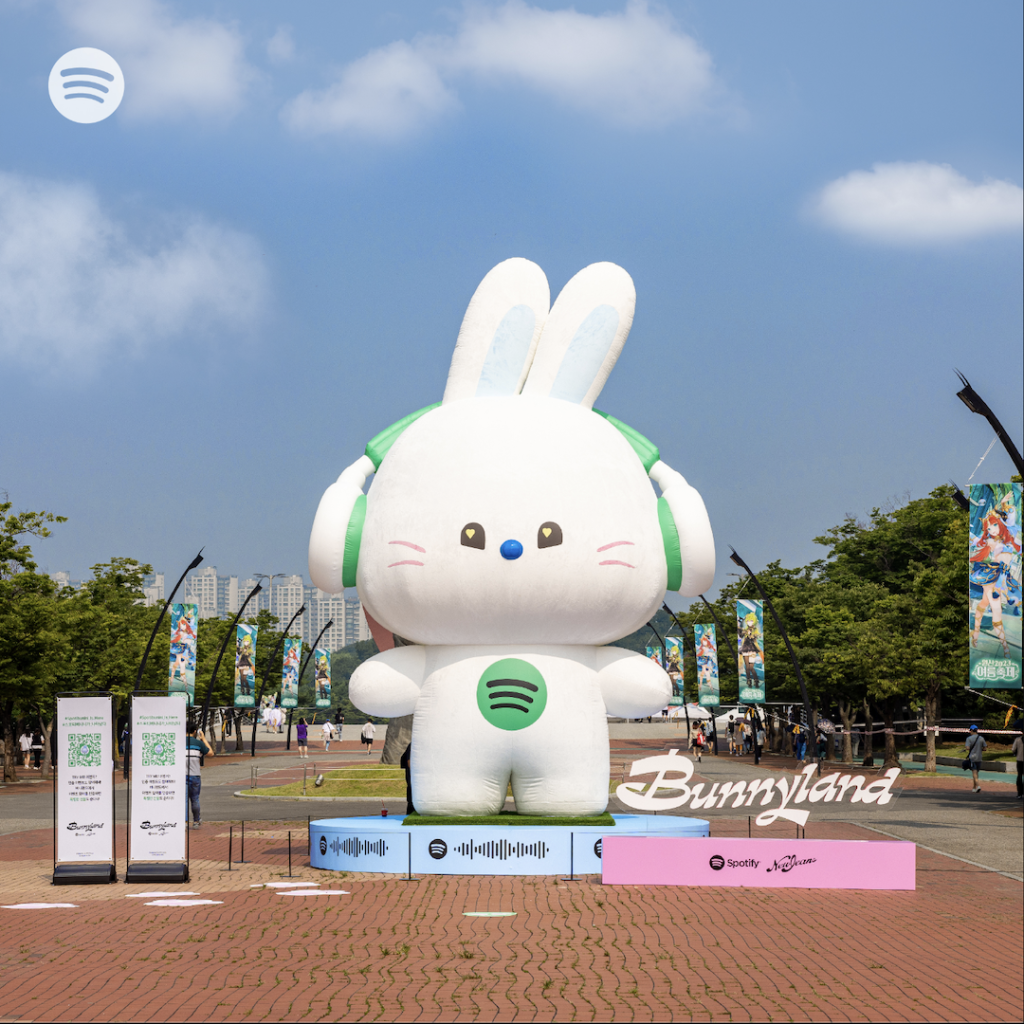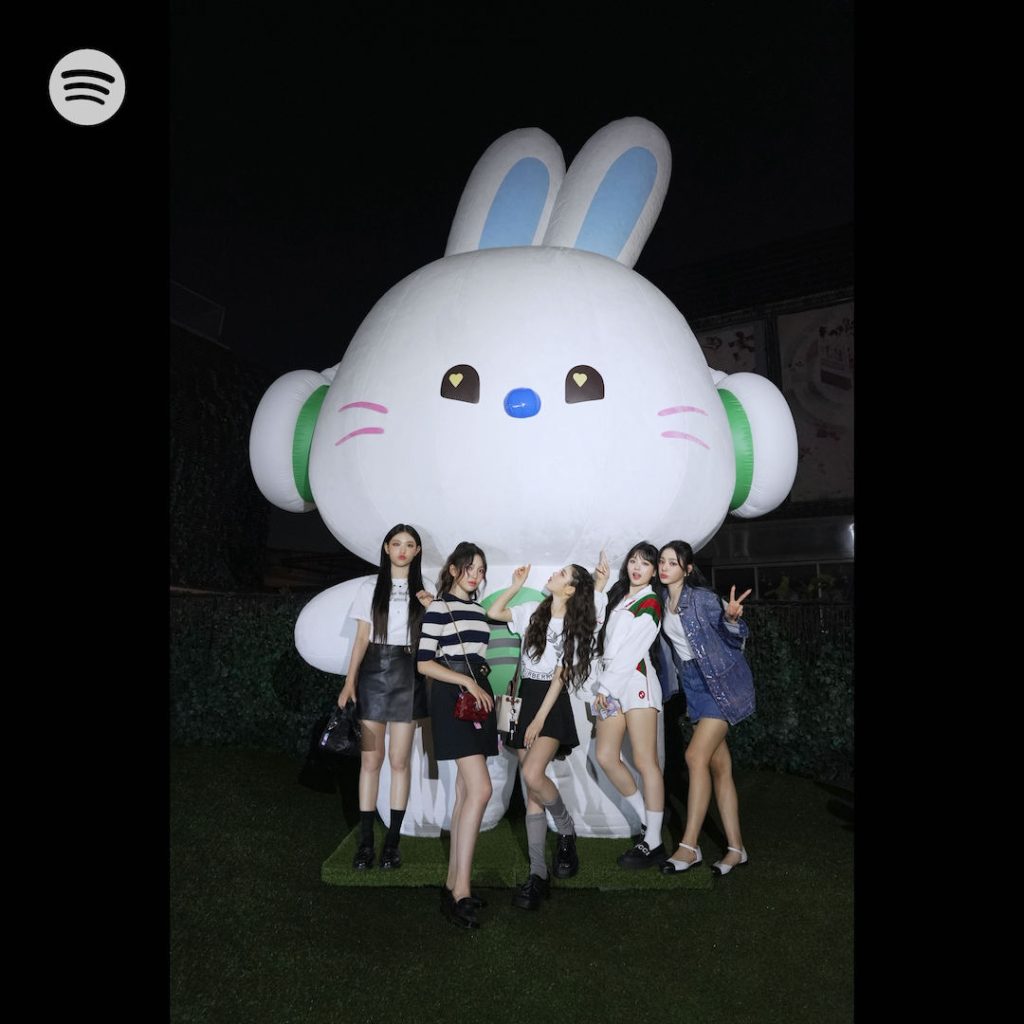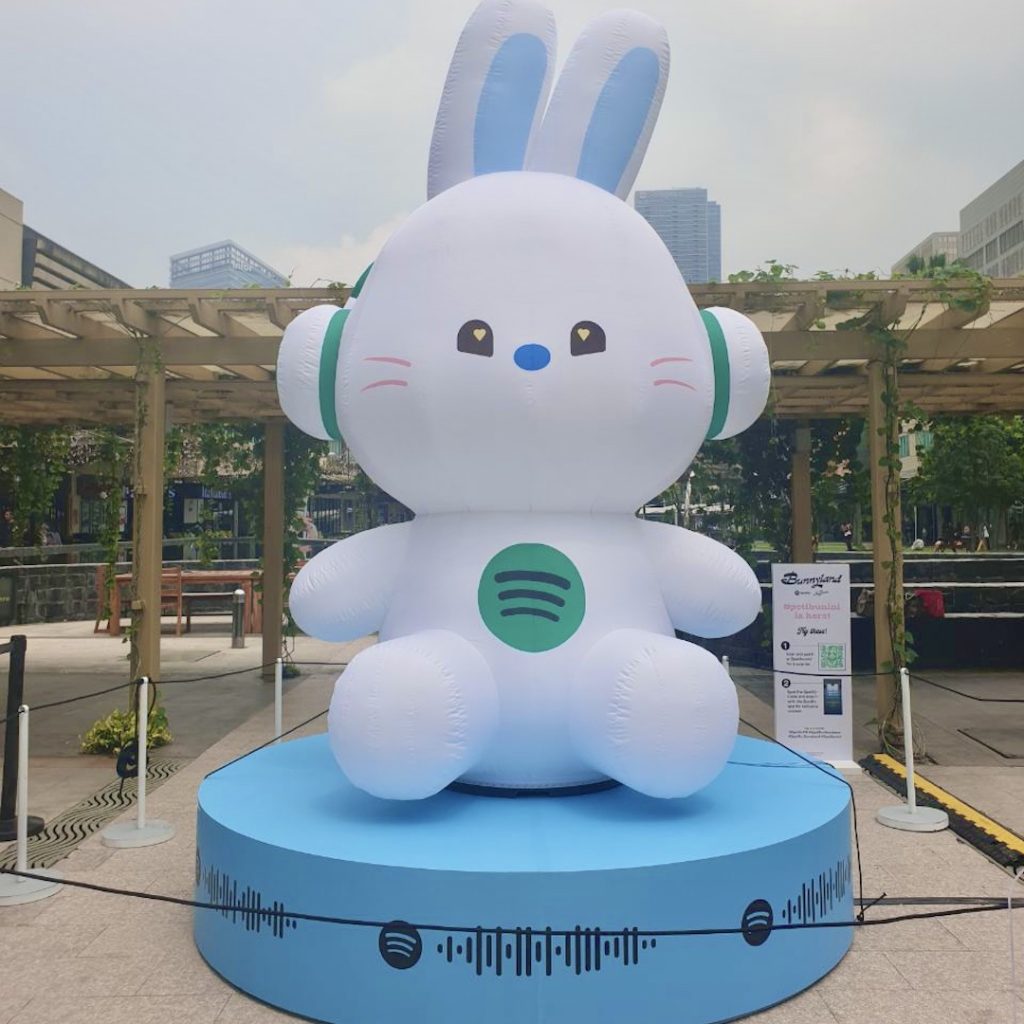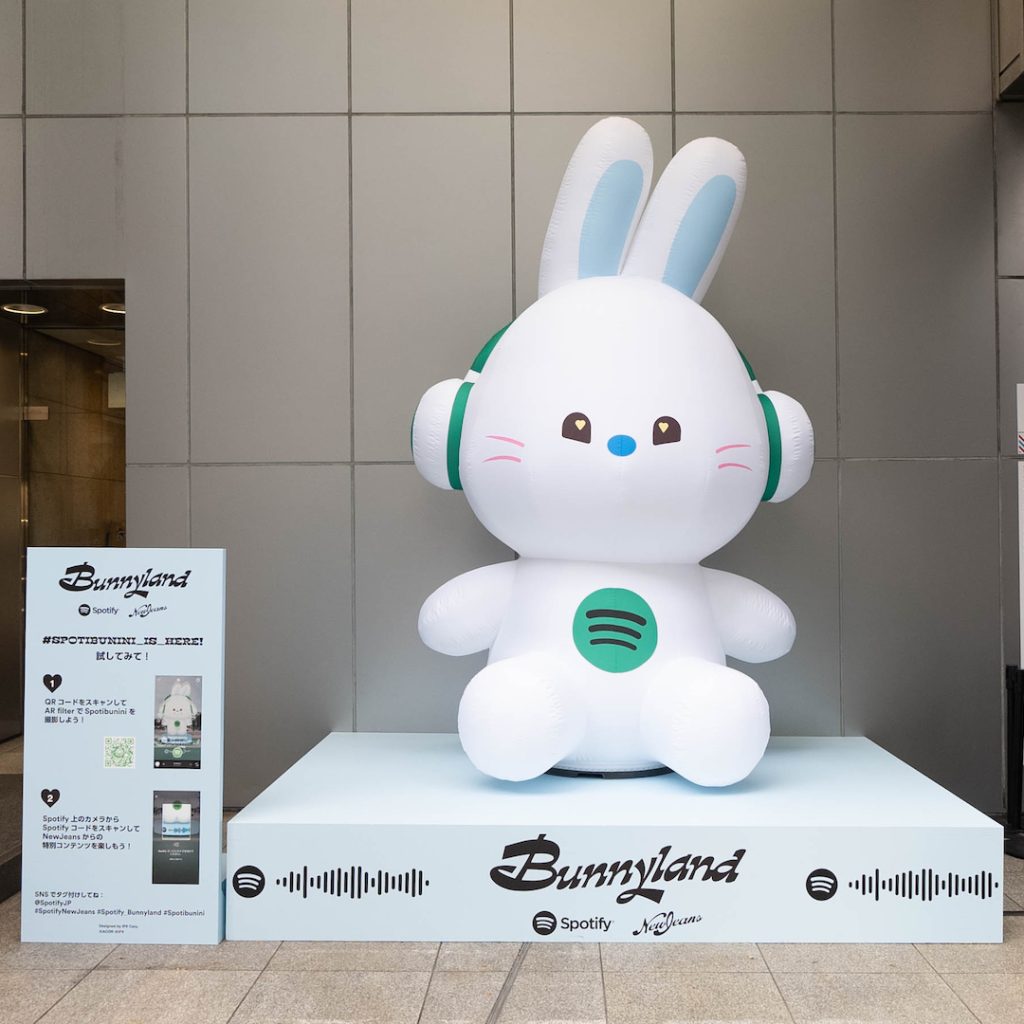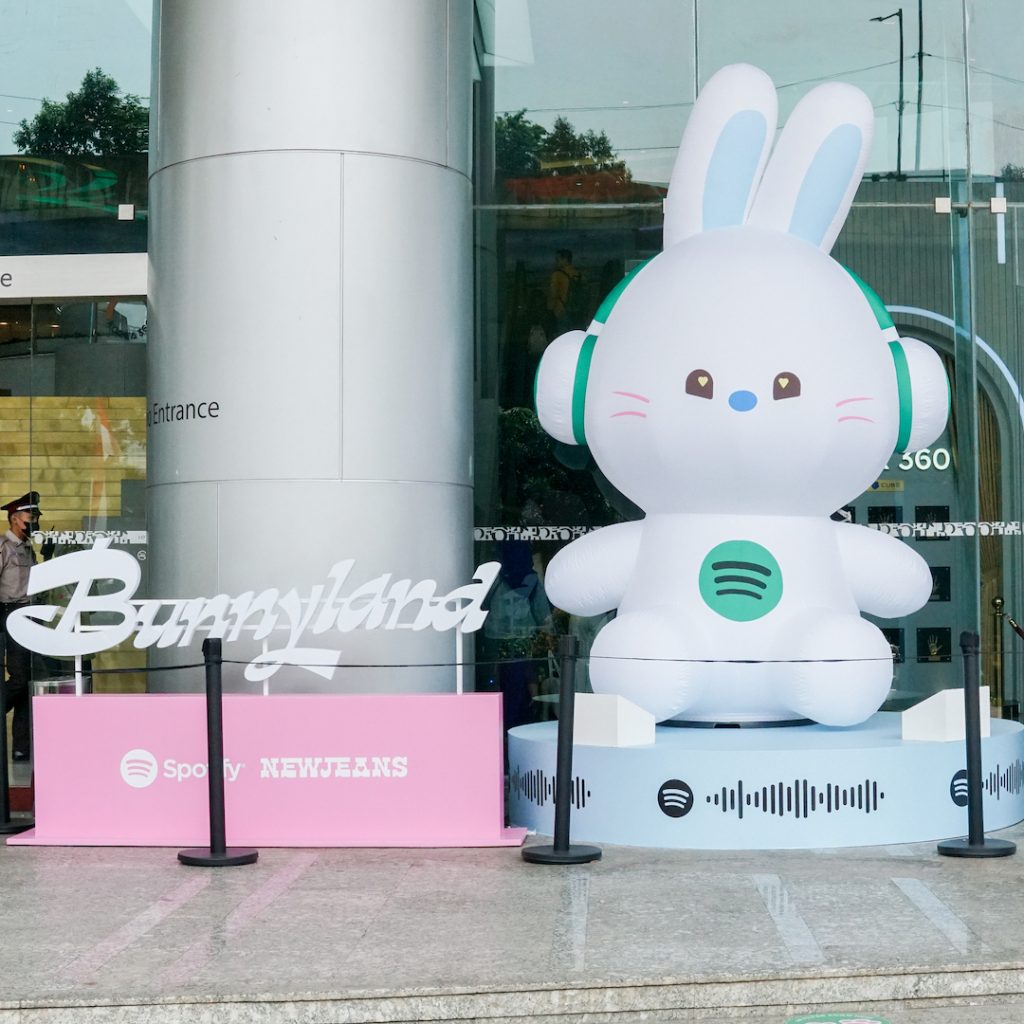 We've been supporting NewJeans' meteoric rise through playlists like K-Pop ON! and programs like EQUAL, and we continue to be committed to spotlighting emerging talent and giving them opportunities to build deep connections with a global audience.
Can't get enough of NewJeans's infectious sound? Stream their newest EP, Get Up, below.