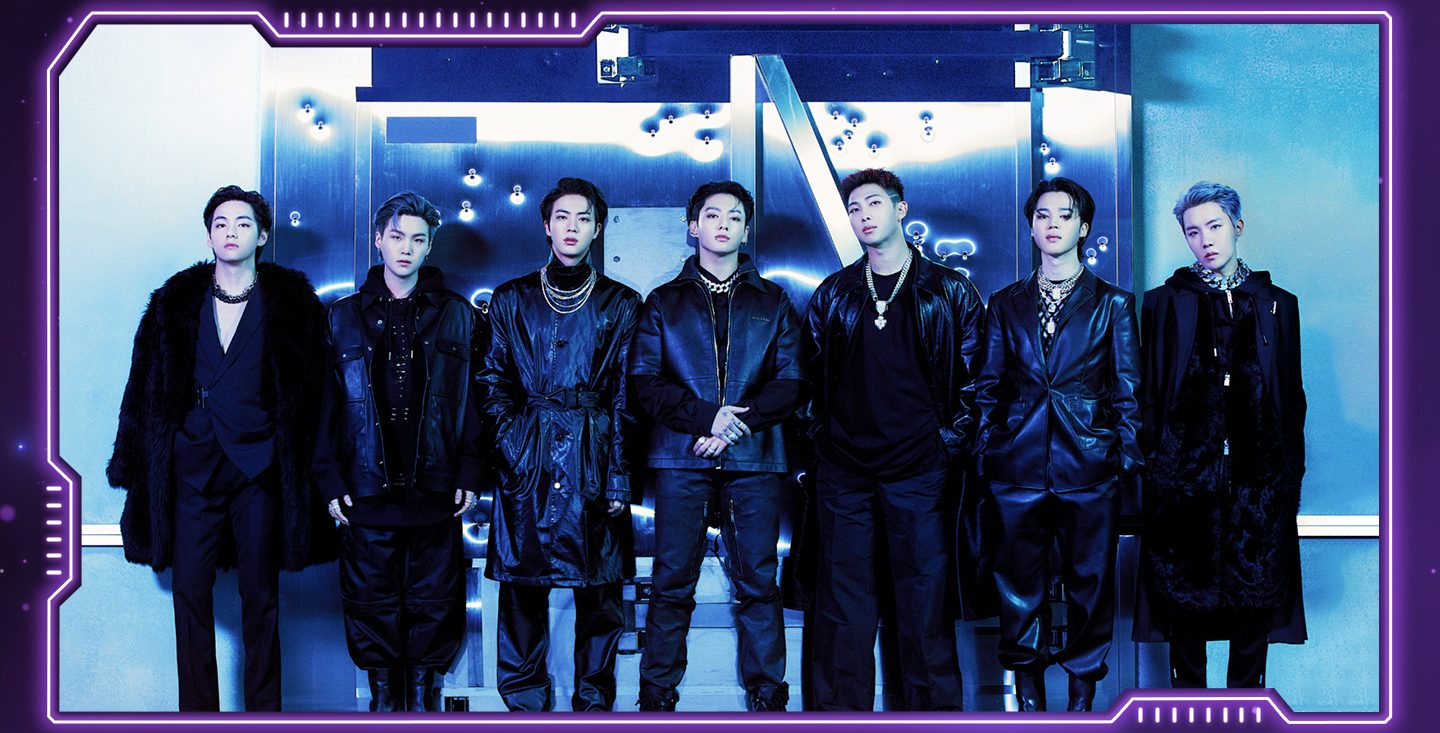 THAT'S DYNAMITE!
Share Your Top 5 BTS Songs in Our Latest In-App Experience
Over the last decade, BTS has become a global cultural phenomenon, putting K-Pop on the map worldwide. The group has fueled—and is fueled by—one of the most enthusiastic fan bases in the world. Each listener has their own special relationship with the band's music. So to celebrate the group's 10th anniversary, Spotify and BTS curated a special love letter experience: My Top 5: BTS Songs. 
This interactive experience lets listeners curate their personal favorite songs from a selection of BTS's discography, then share their picks with friends on social media. BTS worked with Spotify to curate a special selection that celebrates much of their collective discography from the past decade.*
"Each step of our journey together has been unique and has sounded different along the way," the band shared. "We hope many people enjoy this new experience with Spotify's My Top 5: BTS Songs and share their favorites with us."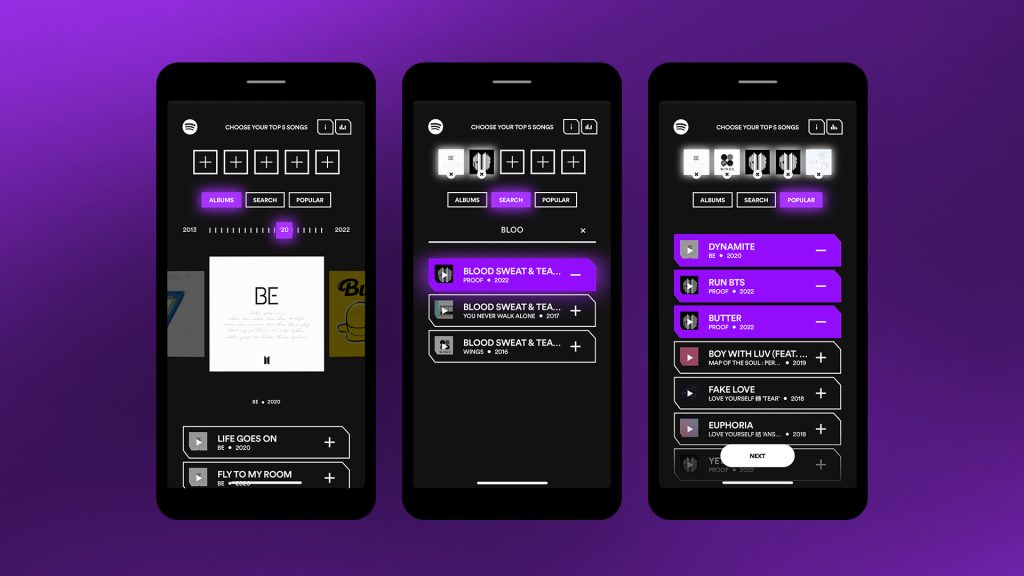 Here's how to enjoy My Top 5: BTS:
Make sure you're in one of the 48 markets where the experience is live** and ensure your iPhone is up-to-date with version 8.8.40.x. 

Visit

https://spotify.com/top5

on your device.

The experience will present a curated selection of BTS's songs. Select your five favorites. Then drag and reorder them in the visual display to create your top list. 

You'll receive your picks in a visual sharecard. Then, choose a sharecard backdrop with the option to highlight your BTS group bias—aka your favorite group member. 

Finally, share your personalized digital card with your selections and compare with your friends on social media using #spotifymytop5.
My Top 5: BTS Songs marks the next iteration of this interactive experience on Spotify that follows My Top 5 moments with other iconic artists, including The Weeknd, Kendrick Lamar, and ROSALÍA. Visit https://spotify.com/top5 to get started.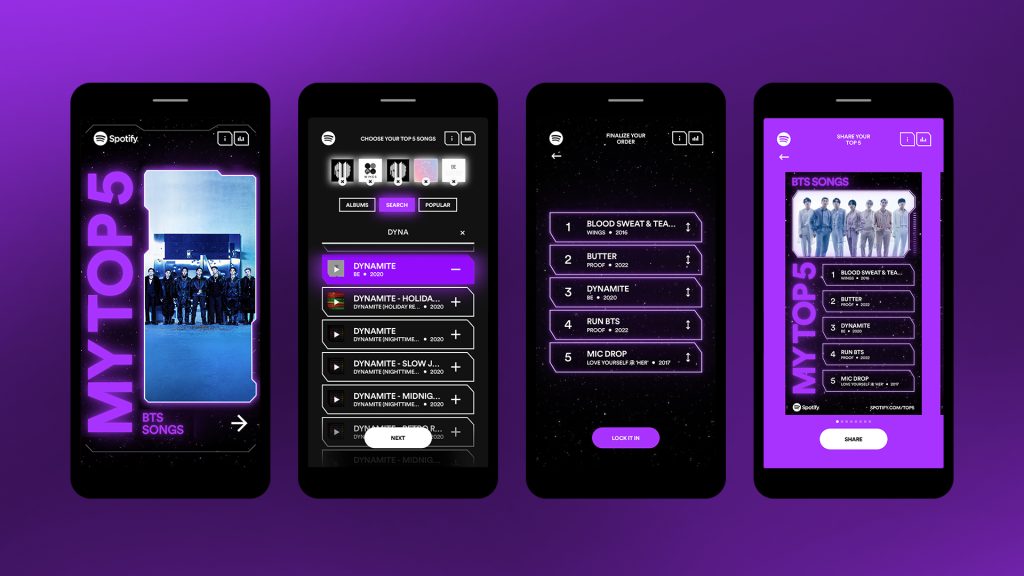 *The available songs to select from do not include the full BTS catalog or songs by other artists where BTS is featured

**The My Top 5: BTS Songs experience will be available in 48 markets: U.S., Canada, Germany, Austria, Switzerland, France, Poland, Turkey, U.K., Ireland, Japan, South Korea, Australia, New Zealand, Indonesia, Singapore, Malaysia, Thailand, Philippines, Vietnam, Hong Kong, Taiwan, India, Iraq, UAE, Saudi Arabia, Egypt, Qatar, Jordan, Oman, Lebanon, Kuwait, Morocco, Sri Lanka, Bangladesh, Pakistan, Botswana, Brazil, Mexico, Bolivia, Colombia, Ecuador, Peru, Venezuela, Chile, Argentina, Paraguay, and Uruguay; and 15 languages: English, English-GB, French-CA, French, Japanese, Thai, Vietnamese, Arabic, Spanish-LATAM, Korean, Portuguese, Polish, Turkish, German, and Bahasa Indonesia.