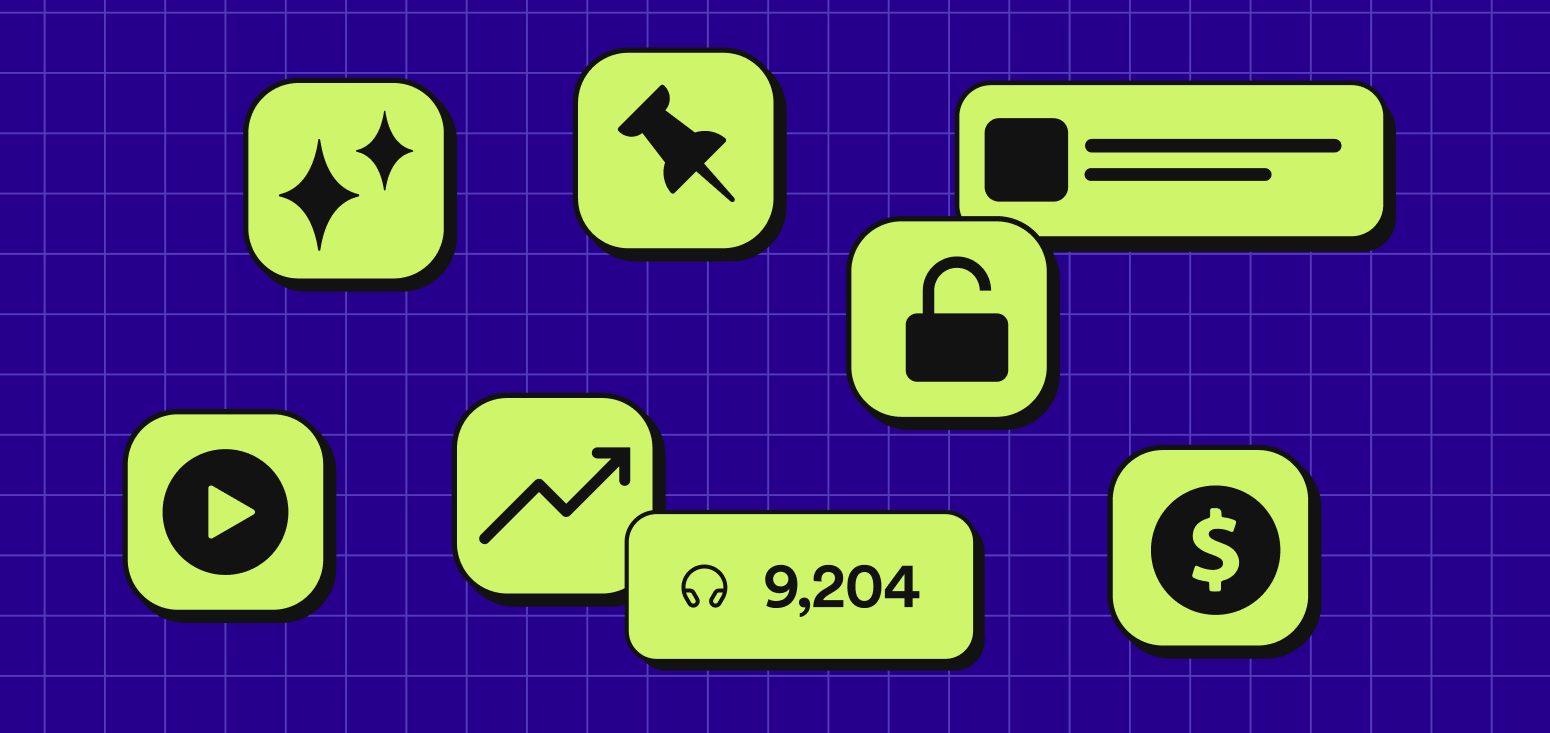 LISTEN UP
Spotify's Podcasting Leaders Share Their Top 6 Takeaways From Podcast Movement
As podcast listenership has grown, a global community of creators has risen to meet the demand, bringing fans shows that entertain, engage, and inform. In our ongoing effort to support the podcast creators of today and tomorrow, we're sponsoring a day of programming at this year's Podcast Movement, the world's largest gathering for the podcast industry, held August 21-24 in Denver.
The six Spotify-sponsored sessions featured many of our top leaders and creators in podcasting. The sessions offered a glimpse of what's next for the industry, and examined the latest interactivity, monetization, and marketing tools available to all creators.
For the Record reached out to the session leaders to ask about the key takeaways from their respective sessions.
Looking Ahead: What's Next for Podcasters on Spotify
Austin Lamon, Director of Product, Podcasts, Spotify 
"My hope is attendees leave Podcast Movement with an understanding of how Spotify is working to build a more robust podcast ecosystem that serves creators, listeners, and advertisers at scale. I was excited to be the opening session, walking the audience through the future of podcasts on Spotify, and specifically, our plans to bring better tools and more actionable insights to creators, publishers, and advertisers."
From Audio to Video: Embracing the Evolution of Podcast Formats
Jordan Newman, Director, Head of Partner Management, Spotify 
"Video adds a new level of dimensionality and dynamism to the podcast format. We've seen video become core to the listening experience, with top shows all around the world adopting this format for their fans on Spotify. My session was full of insights and best practices to help more creators navigate the transition from audio to video."
How to Future Proof Your Podcast Marketing Strategy
Rae Palermo, Senior Manager, Megaphone Publisher Solutions, Spotify 
"Attendees heard from true insiders on what works and what doesn't when it comes to audience growth and listener conversion, what data is critical, and fresh ideas that they'll want to utilize for their own podcast marketing success. This session was for those who've ever Googled 'how to grow a podcast audience' and been disappointed with the same recycled information. Everyone got to hear unique takeaways from some of the most innovative minds in podcasting!"
Podcast Interactivity 2.0: Fan Engagement
Reesha Sodha, Associate Director, Product Marketing, Spotify 
"It's clear that creators continue to look for ways to build community with their listeners and fans, which makes this an exciting time for us as a platform as we look for new ways to help creators turn podcasts from a one-way medium to a two-way conversation. The work we have done on Q&As and polls has enabled creators to strengthen their community directly on Spotify, which is exciting because that's where their listeners are already tuning in. We look forward to learning alongside our creators as we iterate and improve on these products in the coming months."
Building a Sustainable Monetization Strategy
Dave Zohrob, Product Director, Enterprise Podcast Platform at Spotify
"We touched on the most important topics for enterprise publishers—monetization, audience growth, video, and measurement. Attendees learned how Megaphone and the Spotify Audience Network fit into publishers' monetization strategies, what kinds of measurement and analytics advertising agencies are looking for now, how top publishers think about video podcasts, and how podcasters balance audience growth alongside revenue growth."