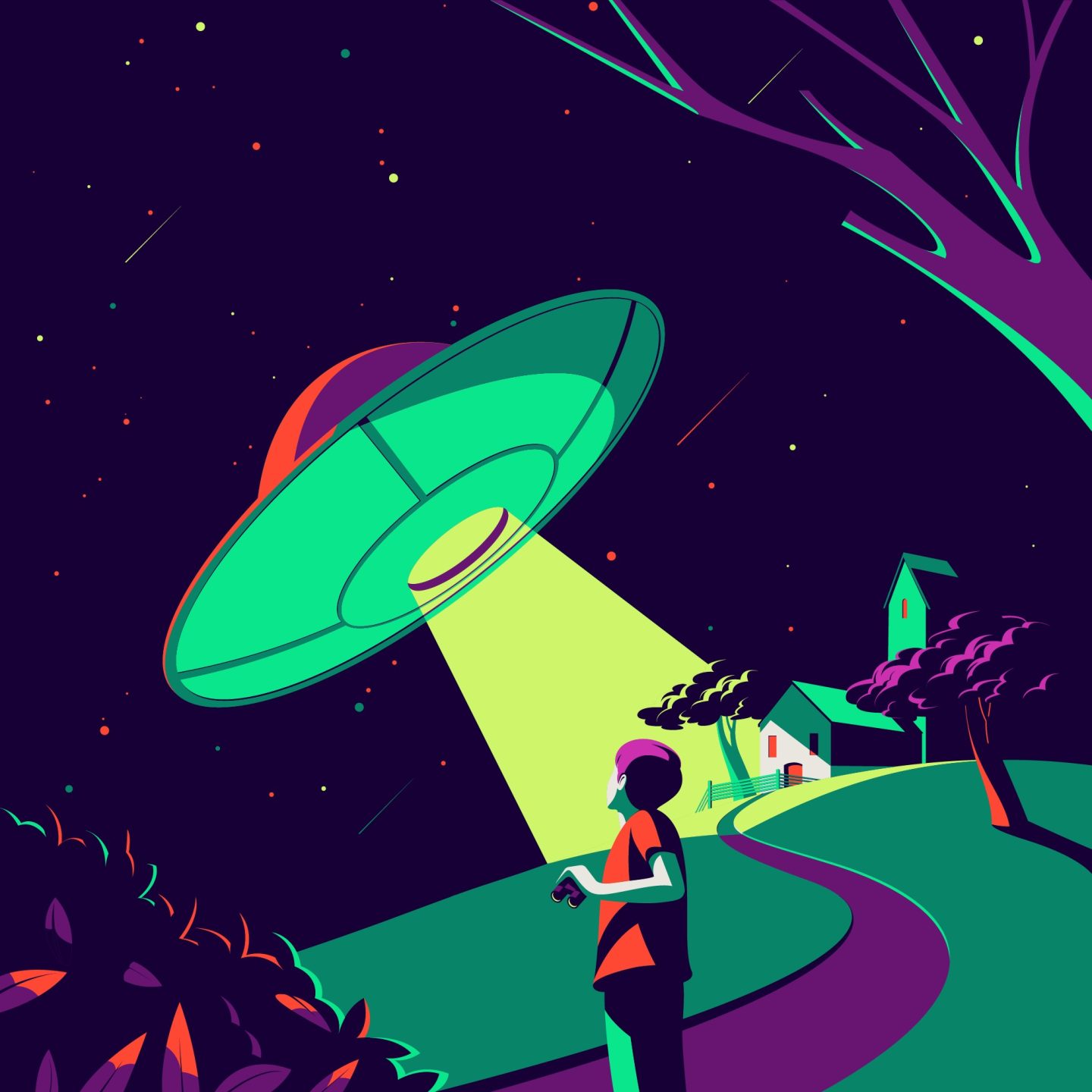 LISTEN BEFORE YOU WATCH
7 Compelling Book-To-Screen Adaptations That Are Now Available as Audiobooks
"Which was better, the book or the movie?"
It's a common argument that has withstood the test of time and has only gotten stronger as more and more hit television shows and movies inspired by novels have been released. And now with audiobooks, you can listen to the original book before watching its screen version to compare, contrast, and settle the argument of which was better once and for all. 
So, whether it's a coming-of-age tale set over several beautiful summers or a hilarious full-cast romp to stop the apocalypse, here are some of our favorite book-to-screen adaptations available now on Spotify. 
The Summer I Turned Pretty
Written by Jenny Han
Narrated by Lola Tung
Some summers are just destined to be pretty. 
In Jenny Han's coming-of-age romance novel, The Summer I Turned Pretty, Isabel "Belly" Conklin measures her life in summers. To her, everything good and magical happens between the months of June and August, when her family reunites with friend Susannah and her two sons, Jeremiah and Conrad. The boys have been Belly's brother figures, her crushes, and everything in between. But one wonderful and terrible summer, the more everything changes, the more it ends up just the way it should have been all along.
Good Omens
Written by Neil Gaiman and Terry Pratchett
Narrated by Rebecca Front, Michael Sheen, David Tennant, Adjoa Andoh, Allan Corduner, Arthur Darvill, Chris Nelson, Ferdinand Frisby Williams, Gabrielle Glaister, John Hopkins, Katherine Kingsley, Kobna Holdbrook-Smith, Lemn Sissay, Lorelei King, Louis Davison, Matt Reeves, Peter Forbes, and Pixie Davies
Dive into this brand-new, full-cast audiobook production of Good Omens from internationally bestselling authors Neil Gaiman and Terry Pratchett.
According to The Nice and Accurate Prophecies of Agnes Nutter, Witch), the world will end on a Saturday. Next Saturday, in fact. Just before dinner. So the armies of Good and Evil are amassing, Atlantis is rising, frogs are falling, and tempers are flaring. Everything appears to be going according to the Divine Plan. Except the somewhat fussy angel Aziraphale (played by Michael Sheen) and the fast-living demon Crowley (played by David Tennant)—both of whom have lived among Earth's mortals since The Beginning and have grown rather fond of the lifestyle—are not actually looking forward to the coming Rapture. 
All that and someone seems to have misplaced the Antichrist . . .
Lovecraft Country
Written by Matt Ruff
Narrated by Kevin Kenerly
Also adapted into an HBO® series by J.J. Abrams, Misha Green, and Jordan Peele, Matt Ruff's novel Lovecraft Country makes visceral the terrors of Jim Crow America, melding historical fiction, pulp noir, and Lovecraftian horror. 
When his father goes missing in 1950s Chicago, 22-year-old Army veteran Atticus Turner embarks on a road trip to New England to find him, accompanied by his uncle George—publisher of The Safe Negro Travel Guide—and his childhood friend Letitia. On their journey to the manor of Mr. Braithwhite (heir to the estate that owned one of Atticus's ancestors) they encounter both mundane terrors of white America and malevolent spirits that seem straight out of the weird tales George devours. 
A chimerical blend of magic, power, hope, and freedom that stretches across time, touching diverse members of two Black families, Lovecraft Country is a devastating kaleidoscopic portrait of racism—the terrifying specter that continues to haunt us today.
The Good Nurse
Written by Charles Graeber
Narrated by Will Collyer
After his December 2003 arrest, registered nurse Charlie Cullen was quickly dubbed "The Angel of Death" by the media. But Cullen was no mercy killer, nor was he a simple monster. He was a favorite son, husband, beloved father, best friend, and celebrated caregiver. Implicated in the deaths of as many as 300 patients, he was also perhaps the most prolific serial killer in American history. 
Cullen's murderous career in the world's most trusted profession spanned 16 years and nine hospitals from New Jersey to Pennsylvania. In The Good Nurse, journalist Charles Graeber presents the whole story, nearly 10 years in the making. 
Based on hundreds of pages of previously unseen police records, interviews, wire-tap recordings, and videotapes, as well as exclusive jailhouse conversations with Cullen himself and the confidential informant who helped bring him down, this true crime audiobook weaves an urgent, terrifying tale of murder, friendship, and betrayal.
Black Panther: Tales of Wakanda
Written by Jesse J. Holland, Linda D. Addison, Maurice Broaddus, Christopher Chambers, Milton J. Davis, Tananarive Due, Nikki Giovanni, Harlan James, Danian Jerry, Kyoko M., L.L. McKinney, Temi Oh, Suyi Davies Okungbowa, Glenn Parris, Alex Simmons, Sheree Renée Thomas, Cadwell Turnbull, and Troy L. Wiggins
Narrated by J. D. Jackson and Joy Sunday
T'Challa faces the gods of his parents. Vampires stalk Shuri and a Dora Milaje in voodoo-laced New Orleans. Erik Killmonger grapples with racism, Russian spies, and his own origins. All these stories and more are here in the anthology Black Panther: Tales of Wakanda.
The first mainstream superhero of African descent, the Black Panther has attracted fans of all races and colors who see in the King of Wakanda reflections of themselves. Storytellers from across the African diaspora—some already literary legends, others rising stars—have created for this collection of original works inspired by the world of the Panther. With guest characters including Storm, Monica Rambeau, Namor, and Jericho Drumm, these are stories of yesterday and today, of science and magic, of faith and love.
The School for Good and Evil
Written by Soman Chainani
Narrated by Polly Lee
Welcome to the School for Good and Evil, where best friends Sophie and Agatha are about to embark on the adventure of a lifetime. With her glass slippers and devotion to good deeds, Sophie knows she'll earn top marks at the School for Good and join the ranks of past students like Cinderella, Rapunzel, and Snow White. Meanwhile, Agatha, with her shapeless black frocks and wicked black cat, seems a natural fit for the villains in the School for Evil. 
The two girls soon find their fortunes reversed: Sophie's dumped into the School for Evil to take Uglification, Death Curses, and Henchmen Training, while Agatha finds herself in the School for Good, thrust among handsome princes and fair maidens for classes in Princess Etiquette and Animal Communication. But what if the mistake is actually the first clue to discovering who Sophie and Agatha really are? Soman Chainani's The School for Good and Evil is an epic journey into a dazzling new world where the only way out of a fairy tale is to live through one.
To All the Boys I've Loved Before
Written by Jenny Han
Narrated by Ali Ahn
What if all the crushes you ever had found out how you felt about them . . . all at once? 
In Jenny Han's To All the Boys I've Loved Before, sixteen-year-old Lara Jean Song keeps her love letters in a hatbox her mother gave her. They aren't love letters that anyone else wrote for her; these are ones she's written. One for every boy she's ever loved—five in all. When she writes, she pours out her heart and soul and says all the things she would never say in real life, because her letters are for her eyes only. That is, until one day her secret letters are mailed, and suddenly, Lara Jean's love life goes from imaginary to out of control.
Eligible Spotify Premium users in the U.K. and Australia can now look forward to 15 hours of audiobook listening per month on any audiobook marked "Included in Premium." Learn all about it.