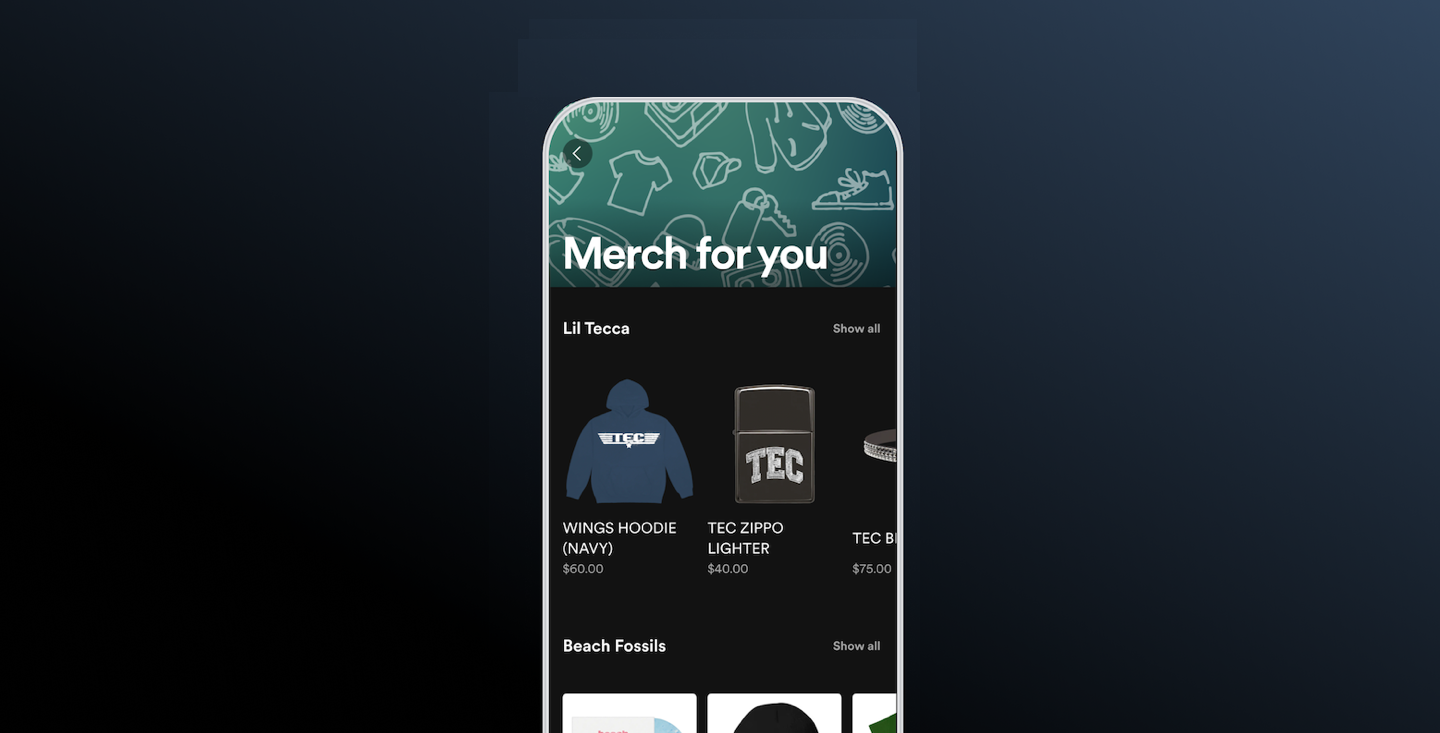 SPORT YOUR SOUND
Shop for Merch From Your Favorite Artists in Spotify's New Hub
When new merch drops, fans don't hesitate. We've seen that in the days and weeks after an artist releases shirts, totes, hats, vinyl, and more, fans flock to their Spotify profiles to get what's new. So to give the fans what they want—and make it easier than ever for listeners to browse and shop for merch from their favorite artists—we're unveiling a dedicated Merch Hub in the Spotify app. 
Sporting merch from your favorite artists is a vital part of music culture, and our new Merch hub provides personalized merch recommendations based on your listening habits. Previously, we made artist merch available from individual artist profiles, the Now Playing view, and release pages. Instead of having to browse artist by artist, this update makes it easier than ever to access all artist merch in one place. From the hub, you can browse, click on available items to learn more, and then purchase through the artist's Spotify store, powered by Shopify. 
Connecting listeners with ways to rep their favorite fandoms and lend support to the artists they love is key to fulfilling our mission of enabling artists to live off their art. Last year, after seeing their Wrapped results, listeners flocked to buy merch, leading to the highest-grossing merch sales week for artists in Spotify history. Spoiler alert: There are plenty more merch moments in store for Wrapped this year!
Ready to shop? Simply search "Merch" to find the hub, or head to the Merch tile on the Browse page. Or click here to go directly to the Merch Hub. Artists can go to artists.spotify.com/merch to learn more about getting their merch on Spotify through our Shopify integration.