GOING GLOBAL
Spotify Is Putting the Spotlight on Afrobeats to Chart Its Global Rise
With more than 15 billion streams (and counting), there's no doubt that Afrobeats as a genre is making an impact across the globe. Artists like Shallipopi, Sarz, Ruger, and Bloody Civilian are taking their music beyond the sound's birthplace in West Africa and bringing a truly global collaboration in sound. 
Back in June we announced the launch of the Afrobeats: Journey of a Billion Streams site to celebrate the history, growth, and milestones of the genre. Our support continued in the following months and culminated in an Afrobeats Celebration event in Lagos last weekend. Now, as Rema's "Calm Down" with Selena Gomez joins the Spotify billions club as the first African artist–led track to hit a billion streams, we're ready to bring even more Afrobeats content to fans. Kicking things off, we've launched the Afrobeats hub. From genre fusions and old-school classics to new alternative hits and Afro mood playlists, the hub is a one-stop shop that brings together all flavors of Afrobeats.
We're also delivering new articles, videos, and more to the Afrobeats site, documenting history, culture, fashion, and upcoming trends. Podcasters Jola Ayeye and Feyikemi Abudu from the African millennial show I Said What I Said and Joey Akan from the in-depth audio exploration that is Afrobeats Intelligence will also lend their unique perspectives and voices along for the ride, starting with a video of their respective live shows from the Afrobeats Celebration.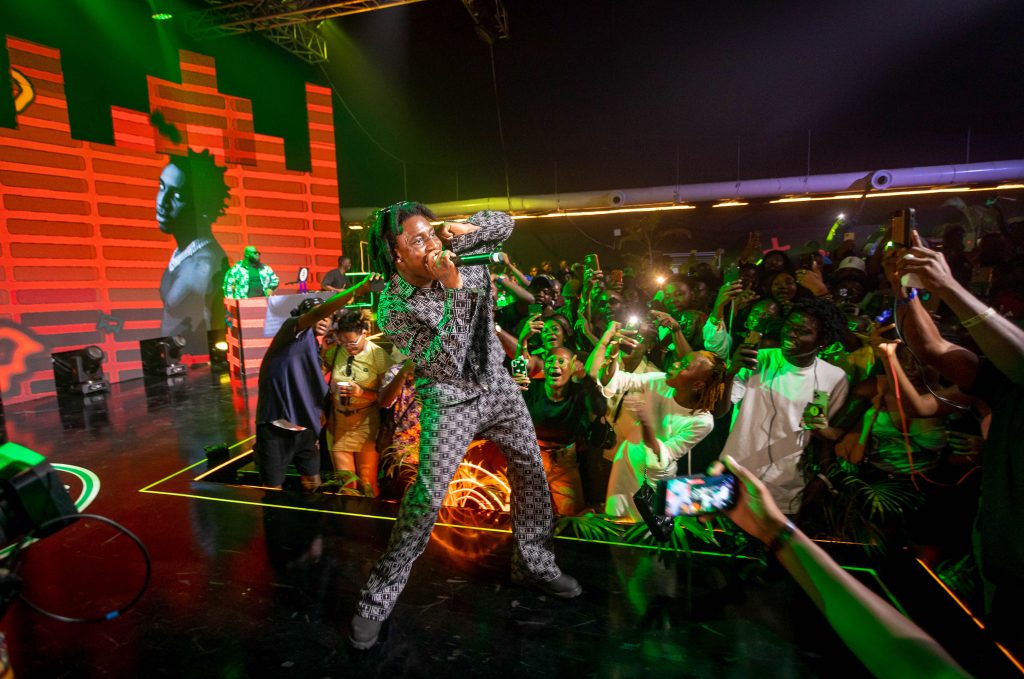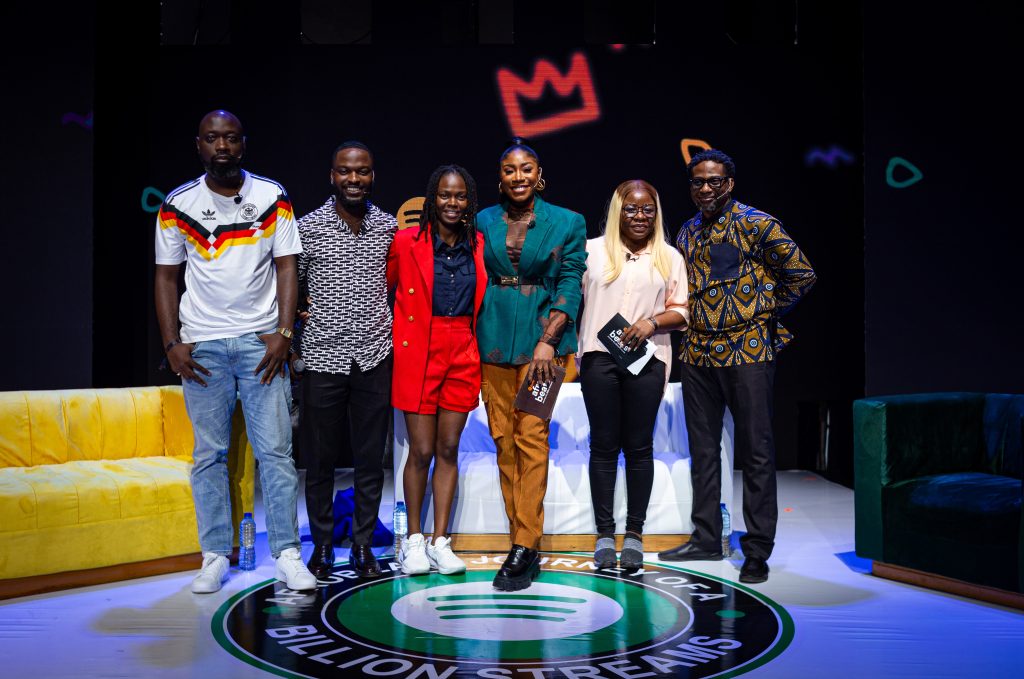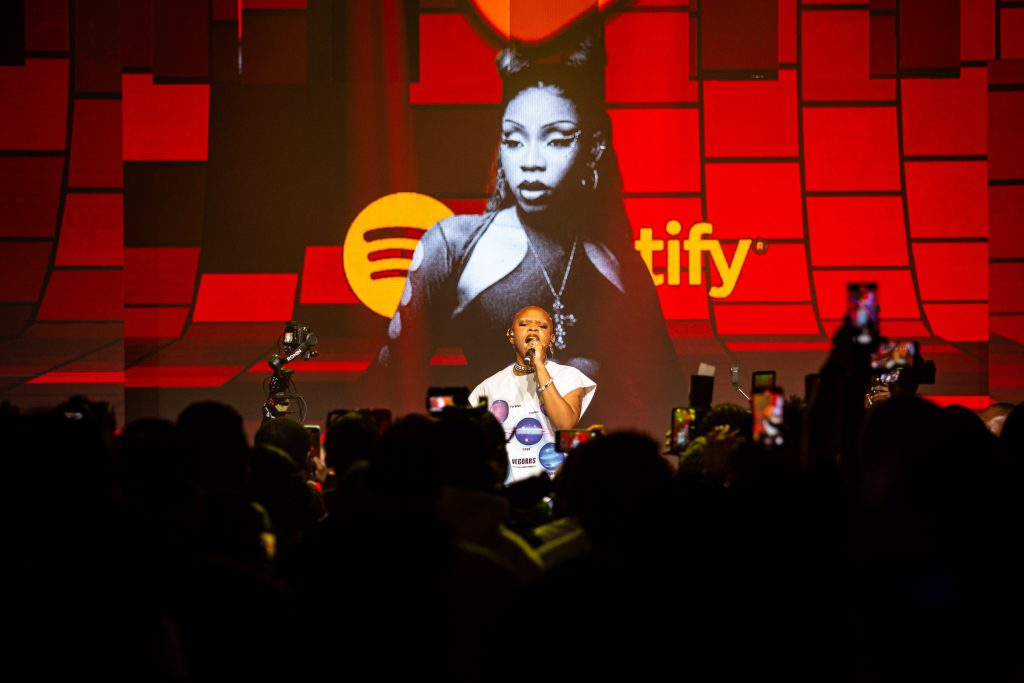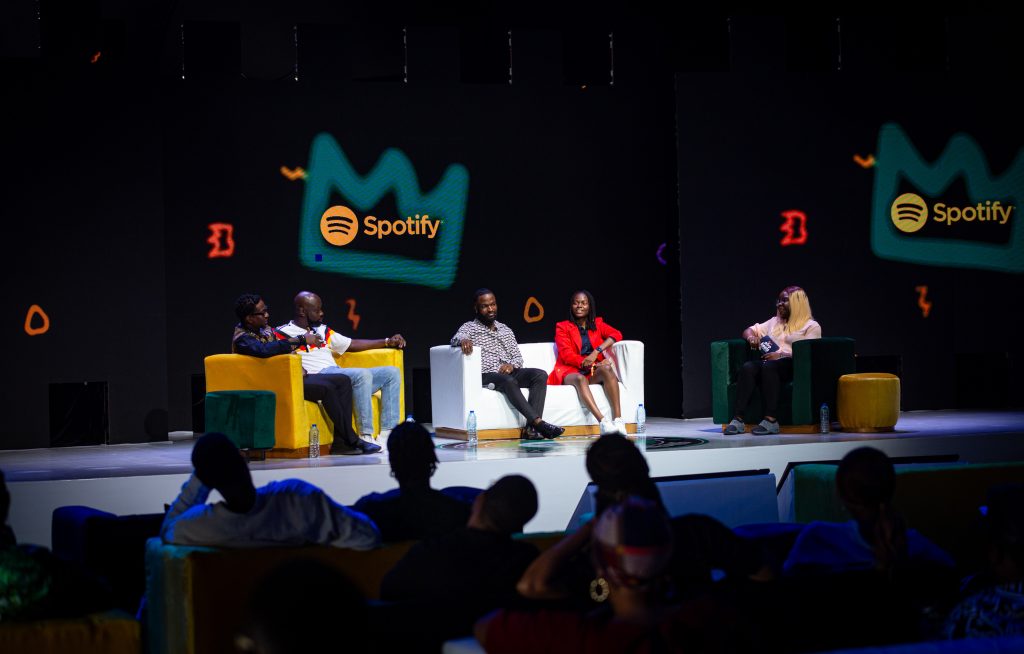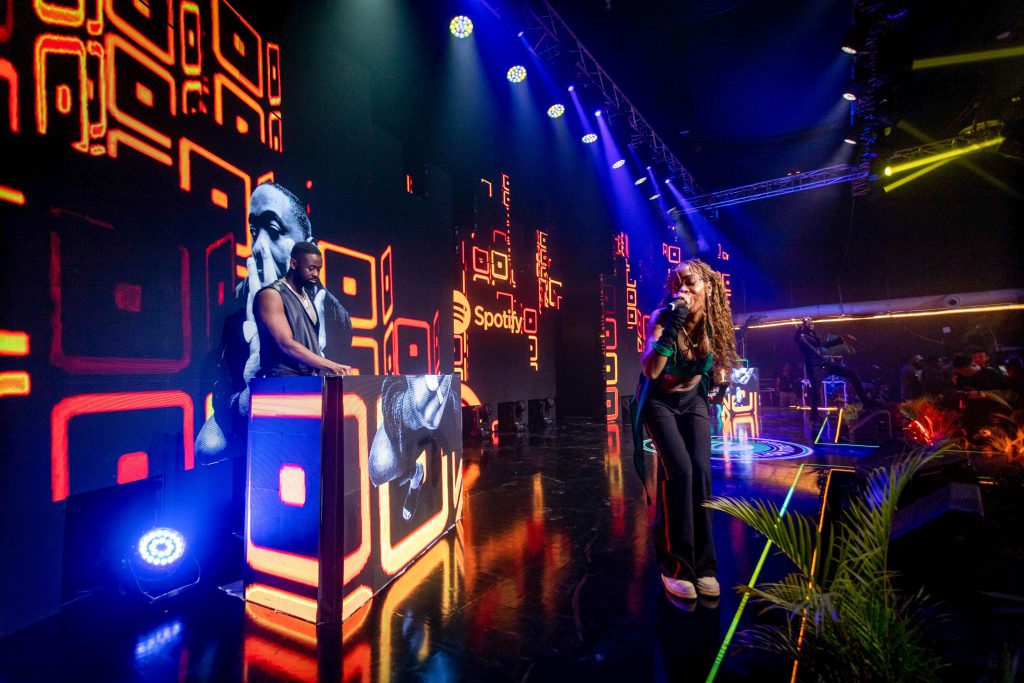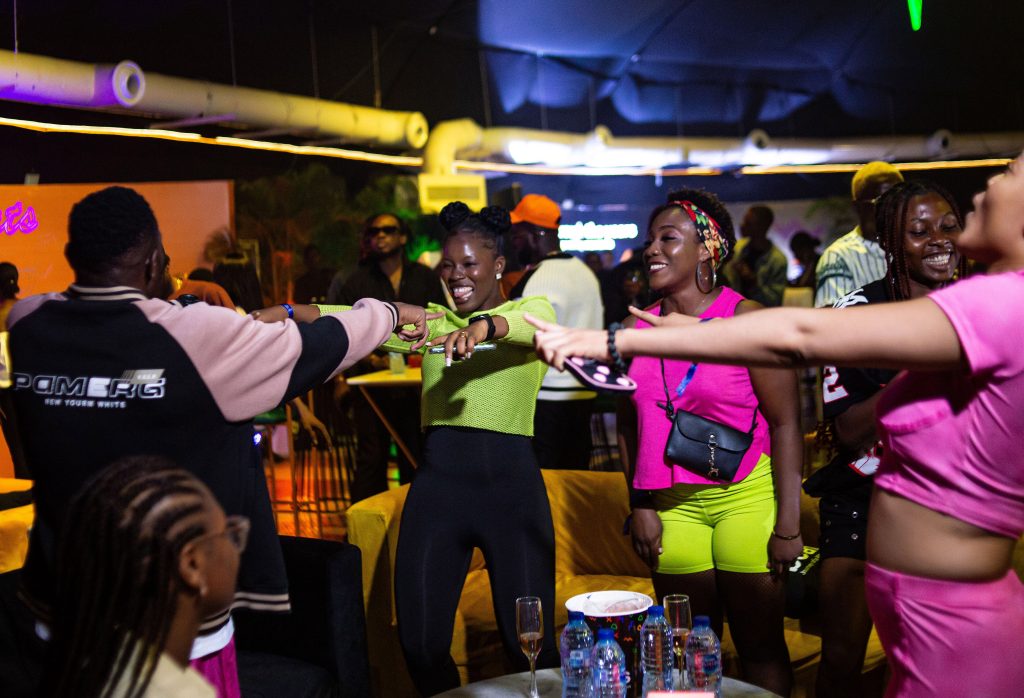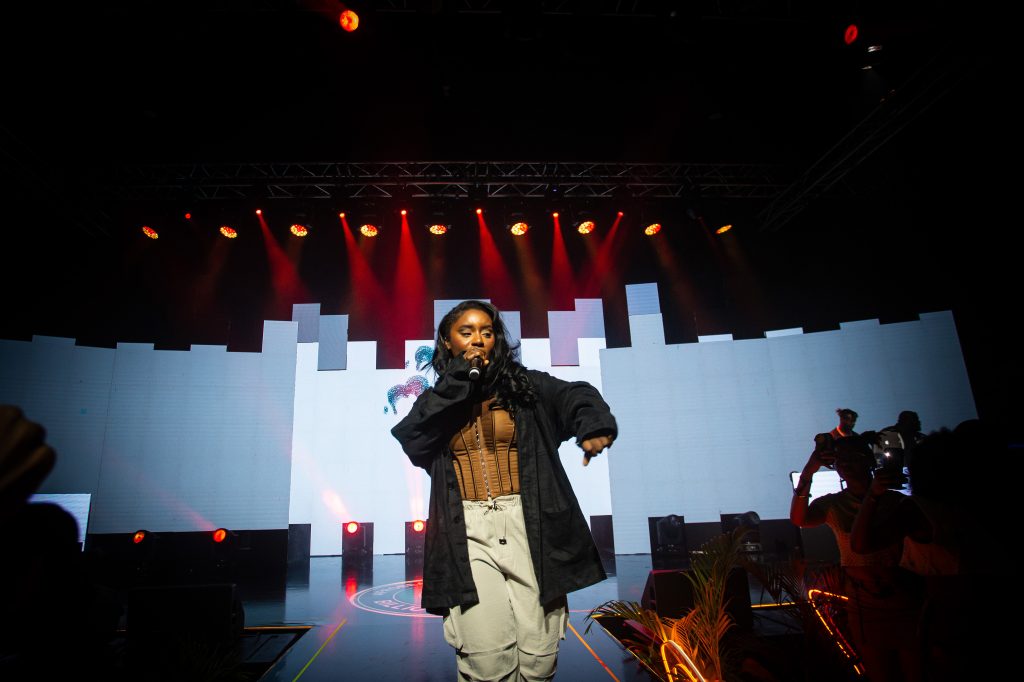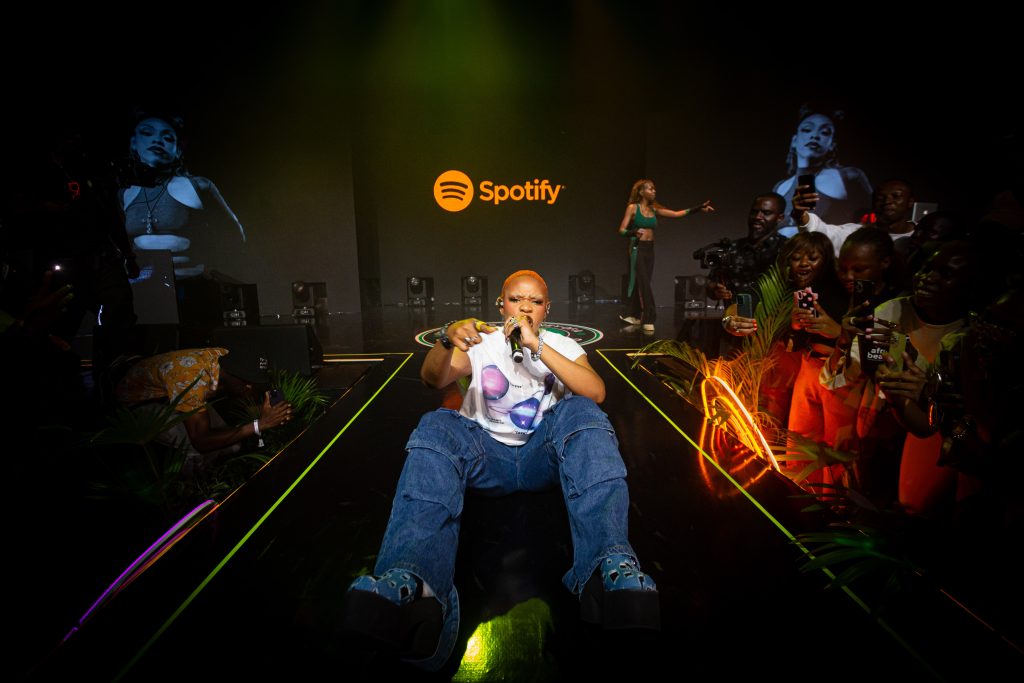 Speaking at the Afrobeats Celebration event, Jocelyne Muhutu-Remy, Spotify's Managing Director, Sub-Saharan Africa, said, "Spotify's commitment to connecting people with the music they love is at the heart of everything we do. We're thrilled to continue celebrating Afrobeats' milestones and reinforce our commitment to the growth of the music ecosystem in Nigeria and across Africa."
For the Record sat down with Joey Akan to talk about the popularity of Afrobeats, its evolution, and what sets it apart from other musical genres.
How has the genre evolved since you started up Afrobeats Intelligence?
The music we make now is remarkably different and advanced from what we made a decade ago. Every day, we continue to relearn and update what it means to be a Nigerian artist and to make Nigerian music. 
Previously Afrobeats Intelligence often focused on America, but now, every culture, every market and climate has us exchanging our stories and sounds. It's beautiful to see that never-ending growth.
What are some key milestones in the origins of Afrobeats' global rise?
2Baba's "African Queen" made a lot of millennials believe that the world wanted what we create here in Nigeria. D'banj's "Oliver Twist" later reinforced that belief and Wizkid's "Ojuelegba" helped make it a new reality. 
Today, Davido, Burna Boy, and Rema carry the torch. 
Why do you think Afrobeats has gained such popularity in recent years?
Since we achieved distribution in global music centers, we have people finding access points in the music because a lot of it sounds so familiar. There's everything in Afrobeats drawn from cultures around the world, and people love the familiar with a little kick of novelty. 
I also believe it's because of how beautiful the music is. We have a unique way with words and melody, and it often just results in pure pleasure. 
How do you see Afrobeats music evolving in the next decade, and what role do you think it will play in shaping global music trends?
Afrobeats has the potential to be the lens through which the world can appreciate the escapism of music. As we continue to expand our horizons, we're also changing our sound and discovering new ways to access the world. 
In 10 years, what we call a hit song will be far from what makes younger people dance in clubs. What soothes us now will be unrecognizable to 15-year-olds.
Why are you excited to be a part of Spotify's Afrobeats educational campaign?
Spotify has supported the culture and enabled the growth of the market. I'm happy to see them pair education with their foundational work on Afrobeats, and it's an honor to be a part of it. I'm happy to do my part to help educate people on the ecosystem and the music.
What makes Afrobeats music unique compared to other genres?
Afrobeats is a very fluid genre, able to bend itself through time and space to include every type of music on earth. It's a product of fusion; it's an endless combination of global genres and local interpretation. That's why it can take the shape of any market. Everything is welcome in Afrobeats as long as you add a drum and rhythm to make people move and vibe. Afrobeats is unique because it is everything.
Join in on tracking the global rise of Afrobeats on Afrobeats: Journey of a Billion Streams