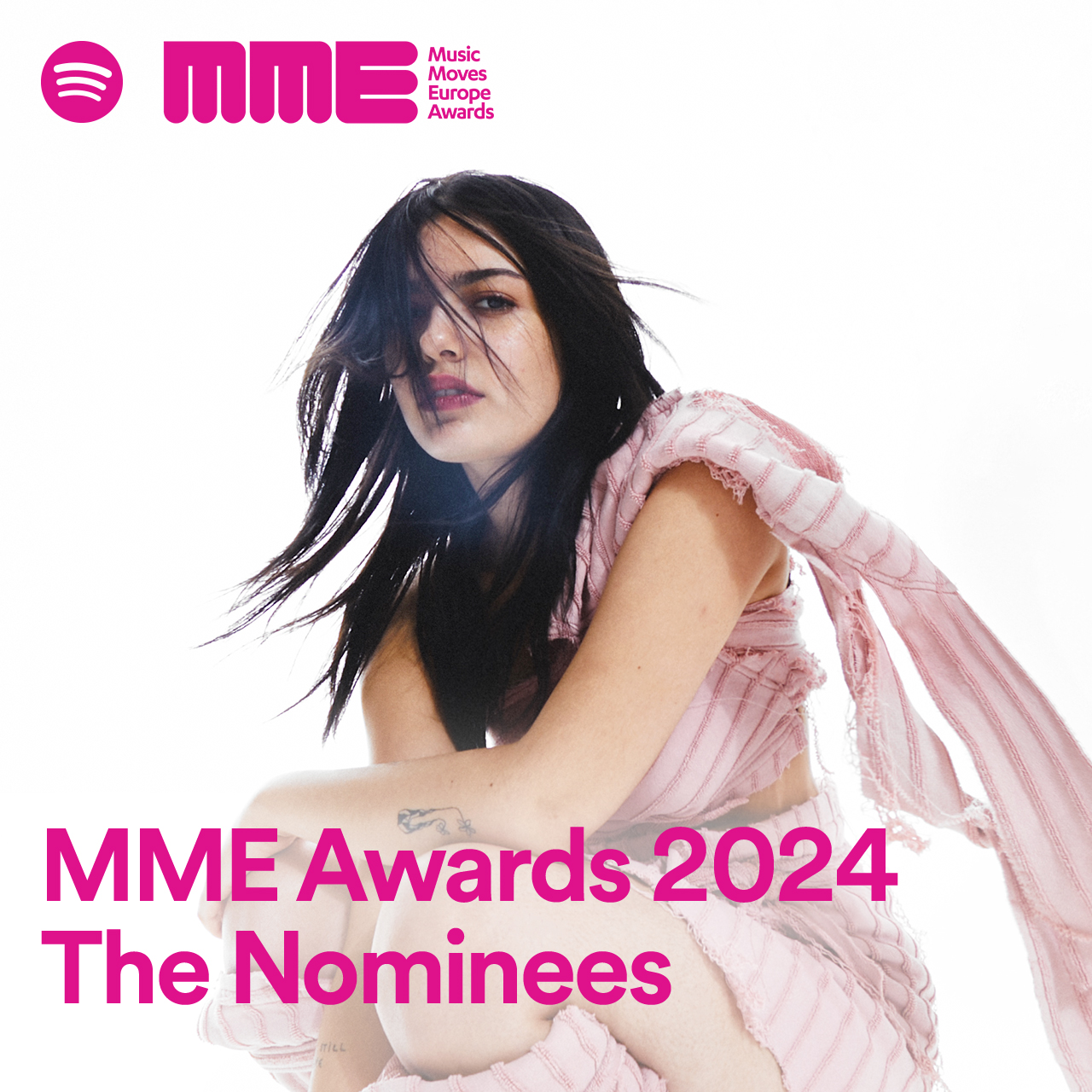 THE NEXT BIG THING
Nominees for 'Music Moves Europe Awards' Showcase a Diverse, Talented Mix of Artists
Each year, the Music Moves Europe (MME) Awards celebrate the best and the brightest of emerging European talent. Organized by the Netherlands' Eurosonic Noorderslag (ESNS) in partnership with Germany's Reeperbahn Festival and co-funded by the EU, the MME Awards represents the full support of a unique alliance among European music industry partners. 
To launch the awards process, a jury of five music professionals convenes to review the latest nominated talent coming out of Europe. Fifteen EU artists are nominated across five MME Awards and the Grand Jury MME Award using, according to MME, "a complex selection process based on the amount of airplay, music streams, and live performances in Europe, as well as via music industry recommendations to reflect the vibrant diversity of the European music scene." Additionally, music lovers around the globe are invited to vote for their favorite artists, who will win the popular MME Public Choice Award.
Music fans may be familiar with past nominees including Lous and the Yakuza and Schmyt —both Spotify RADAR artists—The Haunted Youth, Sans Soucis, and ROSALÍA.
"We're thrilled to continue our support to the Music Moves Europe Awards," said Bryan Johnson, Head of Artist & Industry Partnerships, International, at Spotify. "The EU-funded prize provides an all-important platform for emerging artists across Europe to showcase their music, reach new fans, and take the vital next steps in their musical journeys."
This year's nominees have just been determined, and the 15 artists can be found on the official Spotify MME Awards 2024: The Nominees playlist on Spotify.
Winners will be announced in January at the ESNS festival and conference in Groningen, Netherlands. While at the event, Spotify will also be hosting in-person masterclass sessions with the nominees.
Check out these talented nominees below.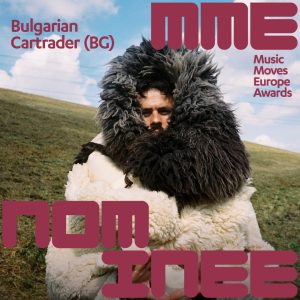 In December 2021, Bulgarian Cartrader, a singer, producer, salsa dancer, and fishing enthusiast, released his first single, "No Other Drug." Now, three singles later, he has gained attention in indie bubbles across the globe. Playing one show a month in and around Berlin since the beginning of 2022, he's been rapidly growing his fan base. After an iconic show at the School Night showcase in Los Angeles, his momentum is also continuing overseas.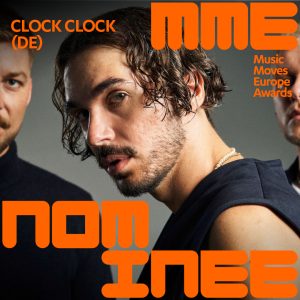 Behind the ClockClock name, fans know singer-songwriter Boki and producer collective Vonsini and Feezy. The group's first EP, When The Sun Don't Shine, was released at the end of March 2023 and contains "Sorry" and "Someone Else," both of which reached number one on the official German Airplay Charts in 2022. After completing a sold-out tour in early 2023, the band went on to support P!NK and Simply Red.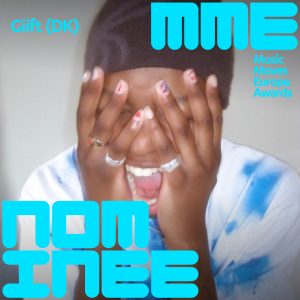 One of the most promising new artists on the international scene today, the Copenhagen R&B singer Giift began her rise with two self-made EPs, Archives and Conditions. Giift couples deeply personal lyrics with a unique singing style. She has a self-taught, boundless way of producing harmonies and musical layers, making for a minimalistic yet complex sound. Since her 2022 debut, the young artist has already played several sold-out shows and critically acclaimed sets at both Roskilde Festival and VEGA.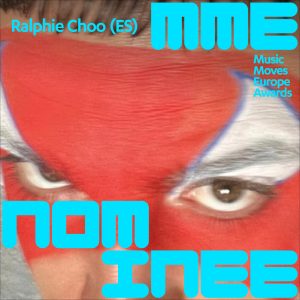 Madrid-based artist-producer Ralphie Choo's fusion of unpredictable pop and traditional Spanish flamenco has found new audiences since his debut album, SUPERNOVA, dropped last month. This mix of modernity and tradition surprises and challenges conventions of standard genres, as evidenced on his reinterpretation of flamenco on "BULERÍAS DE UN CABALLO MALO."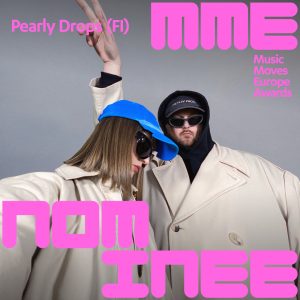 Hailing from Helsinki, the duo behind Pearly Drops, Sandra Tervonen and Juuso Malin, are known for their eerily haunting pop dirges. Their strange, softly smudged soundscapes feature spare compositionals and ethereal vocals underlined by dreamy synth and percussion.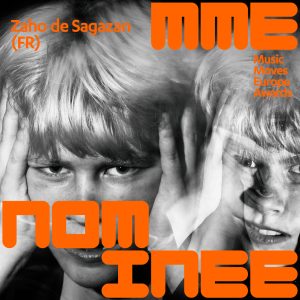 Française Zaho de Sagazan comes from a family of artists and was introduced to music, graphics, and dance at an early age. She forged her own path with her debut album, La symphonie des éclairs. Zaho de Sagazan's music is an infectious mix of disco and '80s-era synth-pop, aspects of Krautrock and French chansons, a bit of electro, and indie pop.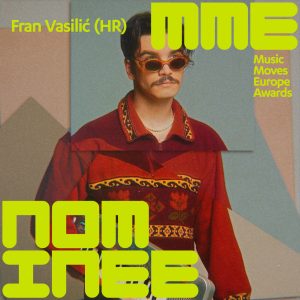 Fran Vasilić spent the first 19 years of his life on the island of Krk in Croatia and emerged in the midst of quarantine to battle self-grief as he shifted pain into purpose in his music. The bedroom indie pop artist has a unique ability to connect with listeners. He's posted a series of viral TikTok posts, and his debut album, Retrovizor, surpassed 7.5 million streams on Spotify.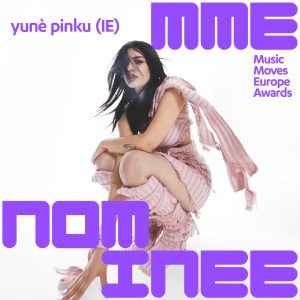 Malaysian Irish artist yunè pinku creates music that taps into the experience of being a young person in the early 2020s. Layers of wistful, syrupy vocals and sound draw from the UK rave canon but include a restless, textural slant. In the shuffle-y garage rhythms of her production, one can hear traces of her childhood in London.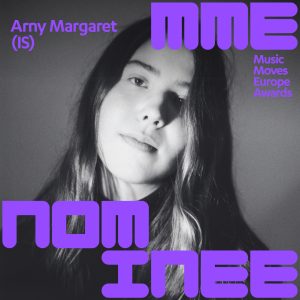 Icelandic indie-folk singer Arny Margret's debut album, they only talk about the weather, is a  coming-of-age journey that revisits her time writing in school and being on the road, and her most recent experiences of today. With poetic proficiency and a knack for composing melodies that bury themselves deep into the subconscious, Arny writes of loneliness and existentialism. Her most recently released EP is dinner alone.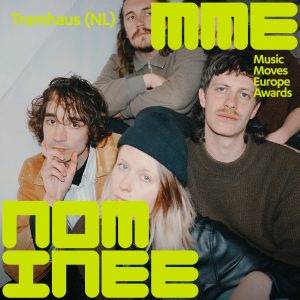 In just over a year, Rotterdam's post-punkers Tramhaus have earned a space on European stages, helped by memorable live shows. The Dutch five-piece takes a stand against the bleak realities of society, as evidenced on their singles and self-titled debut EP, and unleashes destruction and chaos onstage. Tramhaus thrives on knee-jerk energy and pure insanity to propel their songwriting, spitting the words of the oppressor back at their targets.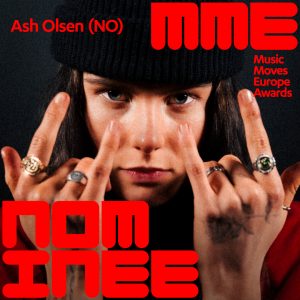 Fredrikstad rapper Ash Olsen dropped her first song, "KITKAT," in 2020. Since then, her debut EP, ASHY, has been warmly received by fans, press, and radio around the world. The Norwegian writes all her songs herself and coproduces with partner Malte Høglund. Her second album, Golden Child, was released in June 2023 and includes a collab with South London rapper Che Lingo.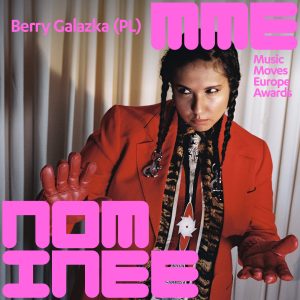 While Polish artist Berry Galazka grew up in a cultural melting pot in Florida, the colorful babushkas and delicious pierogi from her Polish grandmother were always present. She later moved to London to pursue a hard-edged alternative sound that merged her twin loves of distorted guitars and hard-hitting hip-hop drumming. Berry's songwriting is inspired by art, fashion, psychology, and philosophy. Her second EP, Leash, was released in February 2023.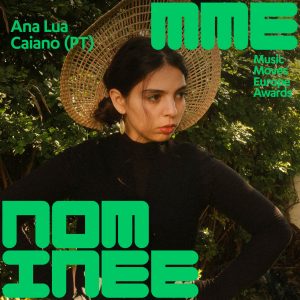 Ana Lua Caiano fuses traditional Portuguese music with electronics, taking elements from the past and fusing it with synthesizers, beat machines, and field recordings. Tune into her 2023 debut EP, Se Dançar É Só Depois, to hear just how innovative her sound is.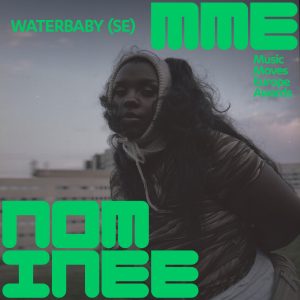 waterbaby is the musical moniker of 24-year-old Stockholm-born Kendra Egerbladh. She quickly made her mark on the Nordic music scene after being featured on releases by Seinabo Sey and Hannes. After several singles, waterbaby released her debut EP, Foam, in June 2023. It's the perfect introduction to her sound of enchanting bedroom pop and soft, dreamy vocals.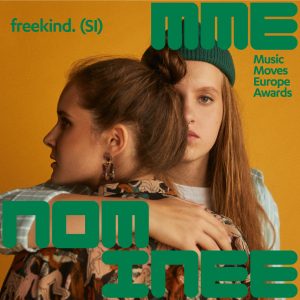 "Be free. Be kind" is the philosophy of vocalist-pianist Sara Ester Gredelj and drummer Nina Korošak-Serčič, the artists behind freekind. The Slovenian duo irreverently refers to its approach to making music as "collective group therapy," and one of its most popular singles,"Visualize," is a seductive mix of R&B, jazz, pop, and soul. 
You've met the nominees, now hear their music on the official Music Moves Europe Awards playlist.