HEARD IT HERE FIRST
Sound Up UK Is Back to Help Bring Female Podcasters of Color to the Mic
Despite the popularity of podcasts like 2 Dope Queens, women of color remain vastly underrepresented in the podosphere. That's why Spotify created Sound Up, an accelerator program dedicated to lifting up and amplifying the voices of women of color in podcasting in the U.S. and U.K., First Nations women in Australia, and LGBTTIQ+ individuals in Germany. 
This year, the second for the program, Spotify's Sound Up U.K. program was hosted in Manchester to help grow podcasting beyond the London hub. Over the span of four days, 10 hand-selected individuals participated in intensive workshops, delving into the writing, recording, and business aspects of the craft. The week-long program was led by longtime facilitators Rekha Murthy, Graham Griffith, and Christina Moore. Participants enjoyed the opportunity to learn from podcasting veterans—and at the end of the week, four were awarded a £10,000 grant to make their podcast idea a reality. 
While every participant grew as a podcaster, four ideas particularly wowed the judges. This year's grant recipients were (drumroll please!): Tosin Mustapha, Clara Monroy, Esther Robertson, and Shade Nathaniel-Ayodele.  
We caught up with several of the Sound Up U.K. participants to hear about their experiences. Here's what they had to say.
Viv May

"Don't doubt yourself. I'm a D.J., a songwriter, and now a podcaster thanks to everything I've learned at Sound Up."
Shade Nathaniel-Ayodele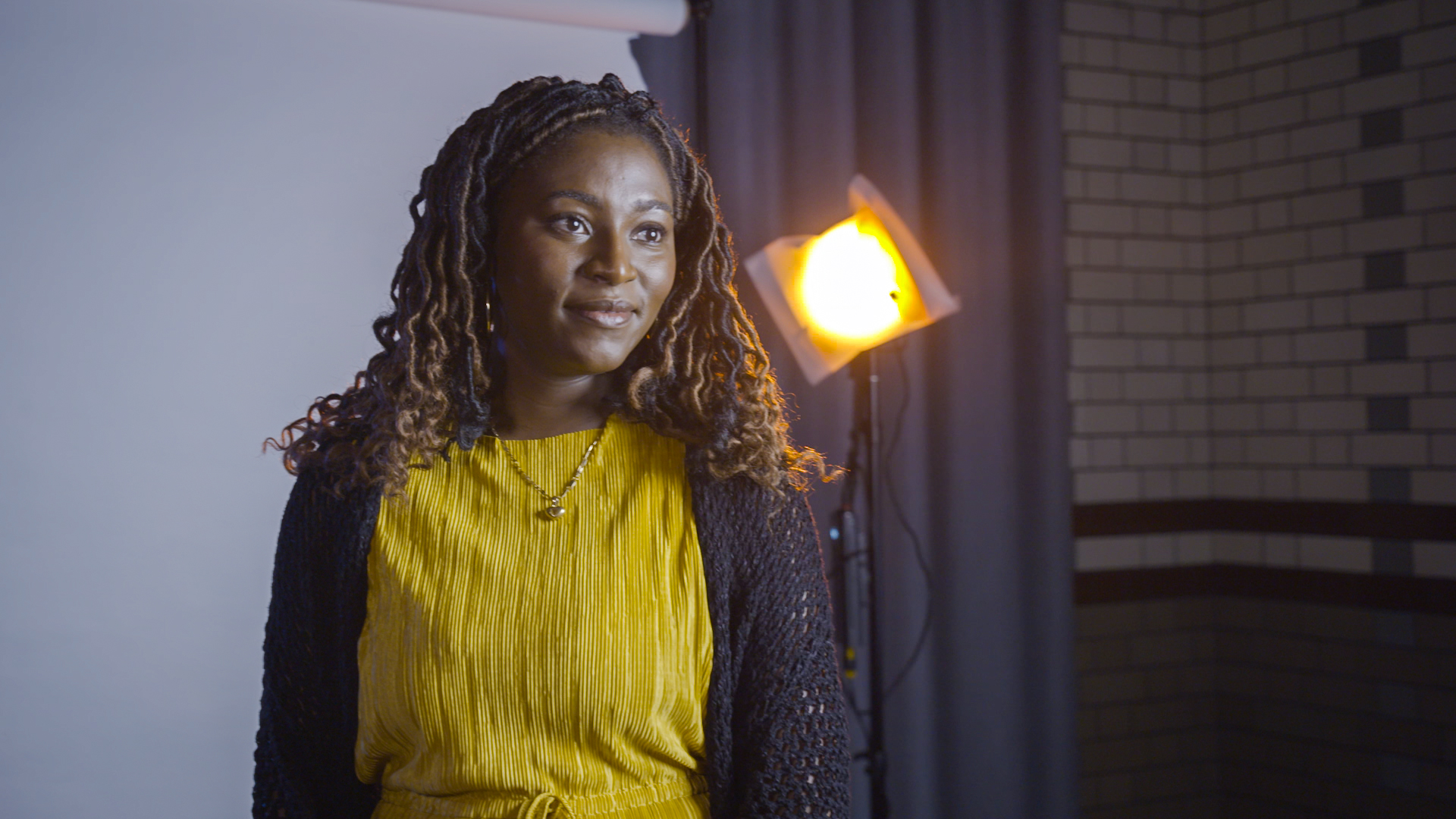 "Starting with this seed of an idea and having it flourish into this bouquet of flowers—it's been amazing. And the women that I've talked to, and the support we have for one another, it's phenomenal." 
Esther Robertson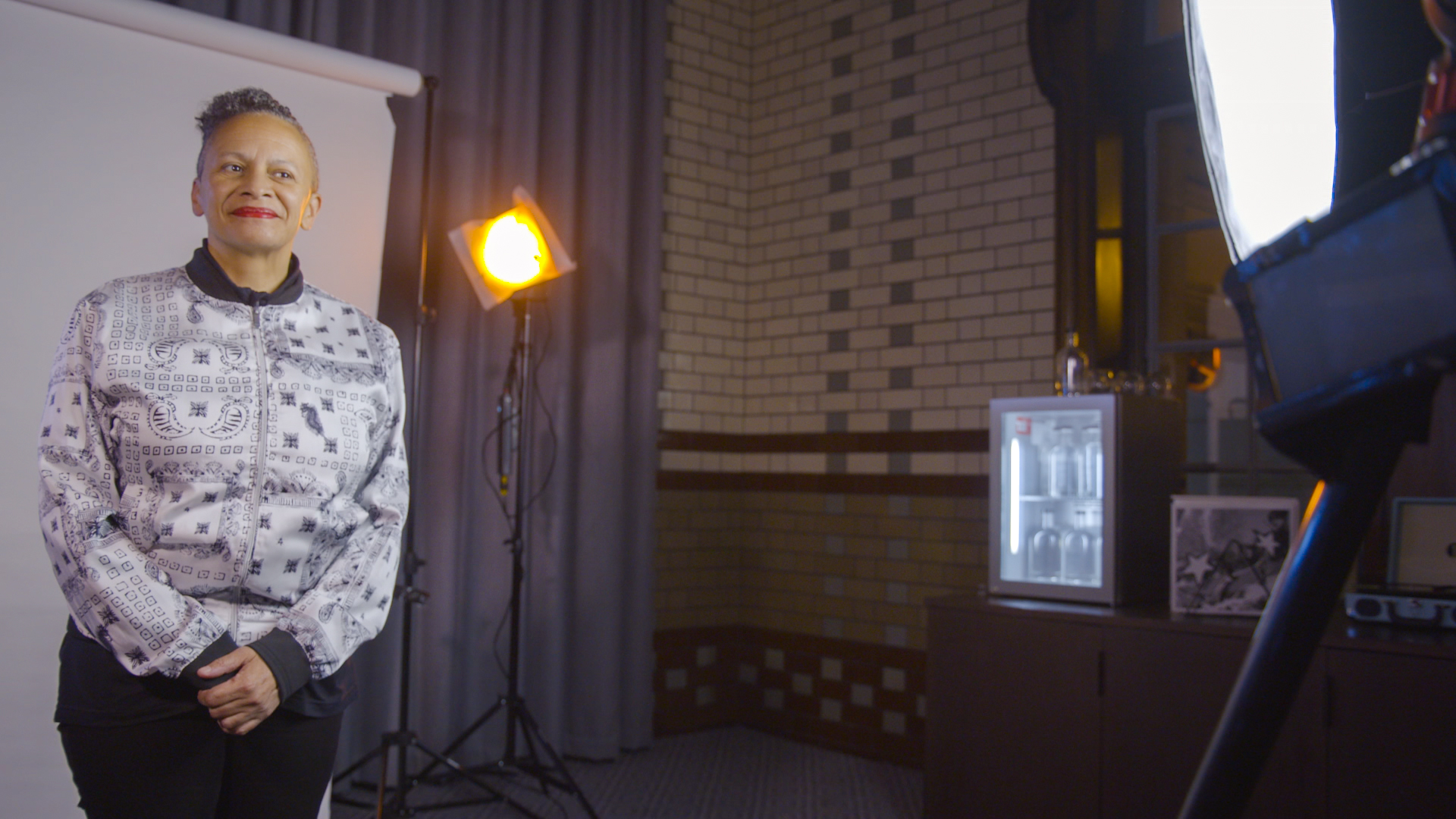 "I'm lucky to be a part of a group of amazing women of color, it's like we've grown up together.  I feel really empowered. You've got 10 strong women wanting the same goal."
Lorraine Okuefuna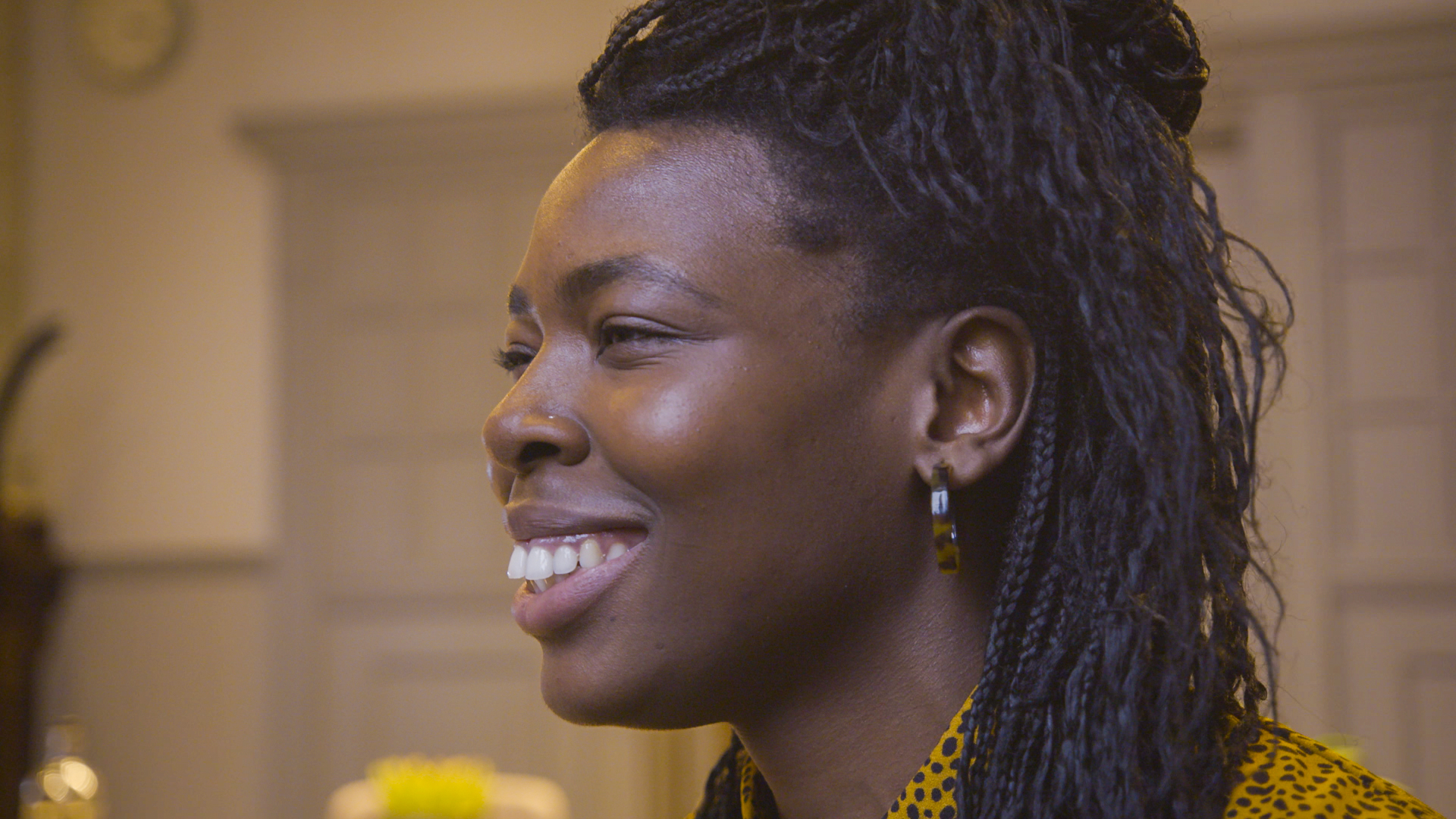 "I was talking to a lot of the other women and I really do feel like my life has changed from this week. I've had so much confidence building and technical building—it's honestly one of the best things I've ever done."
Emma Sayers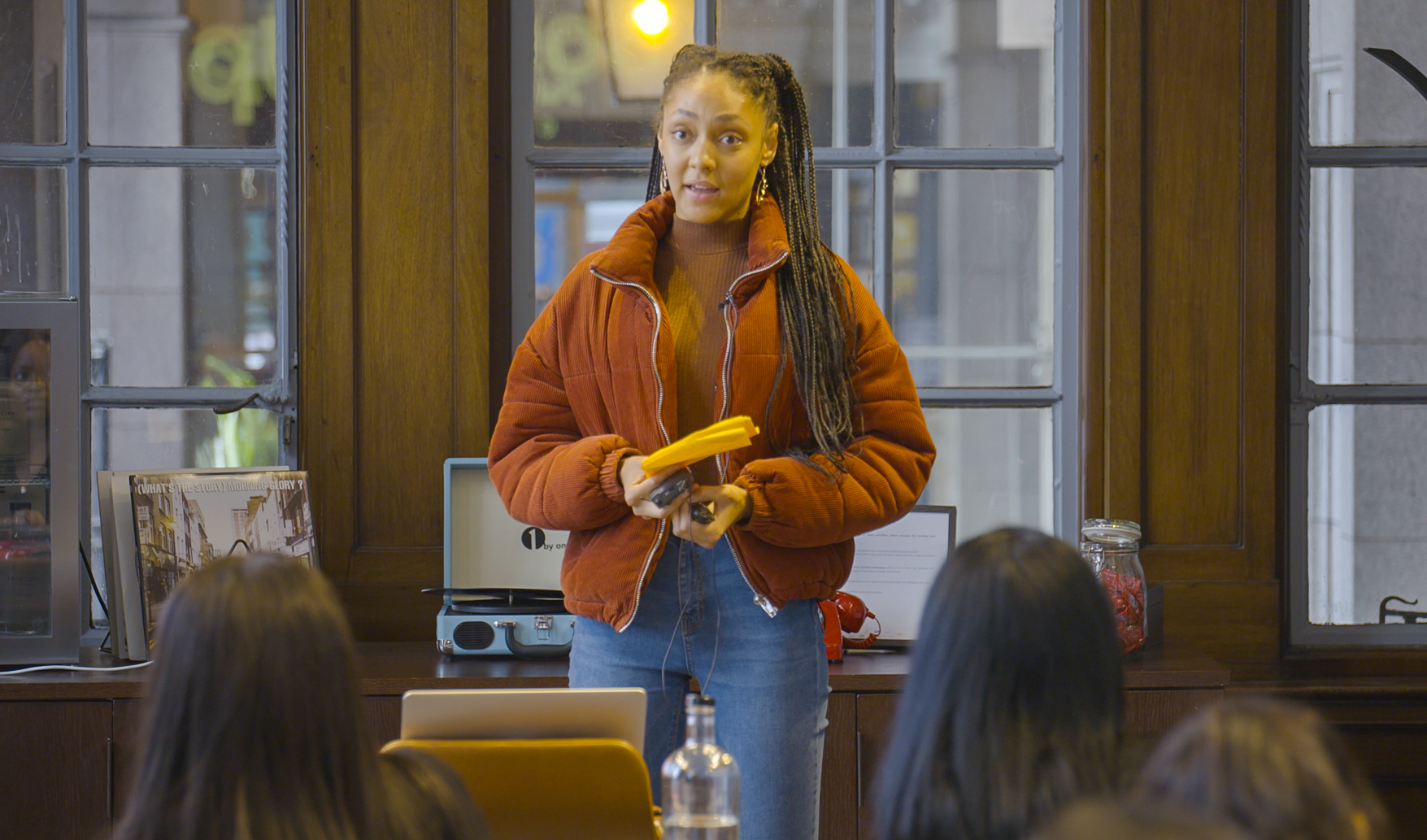 "Being around such a good group of people where we all got to share ideas and collaborate, as well as all of the things that have been thrown at us and all the help and advice that we received, it just feels really empowering."
Adilah Hameed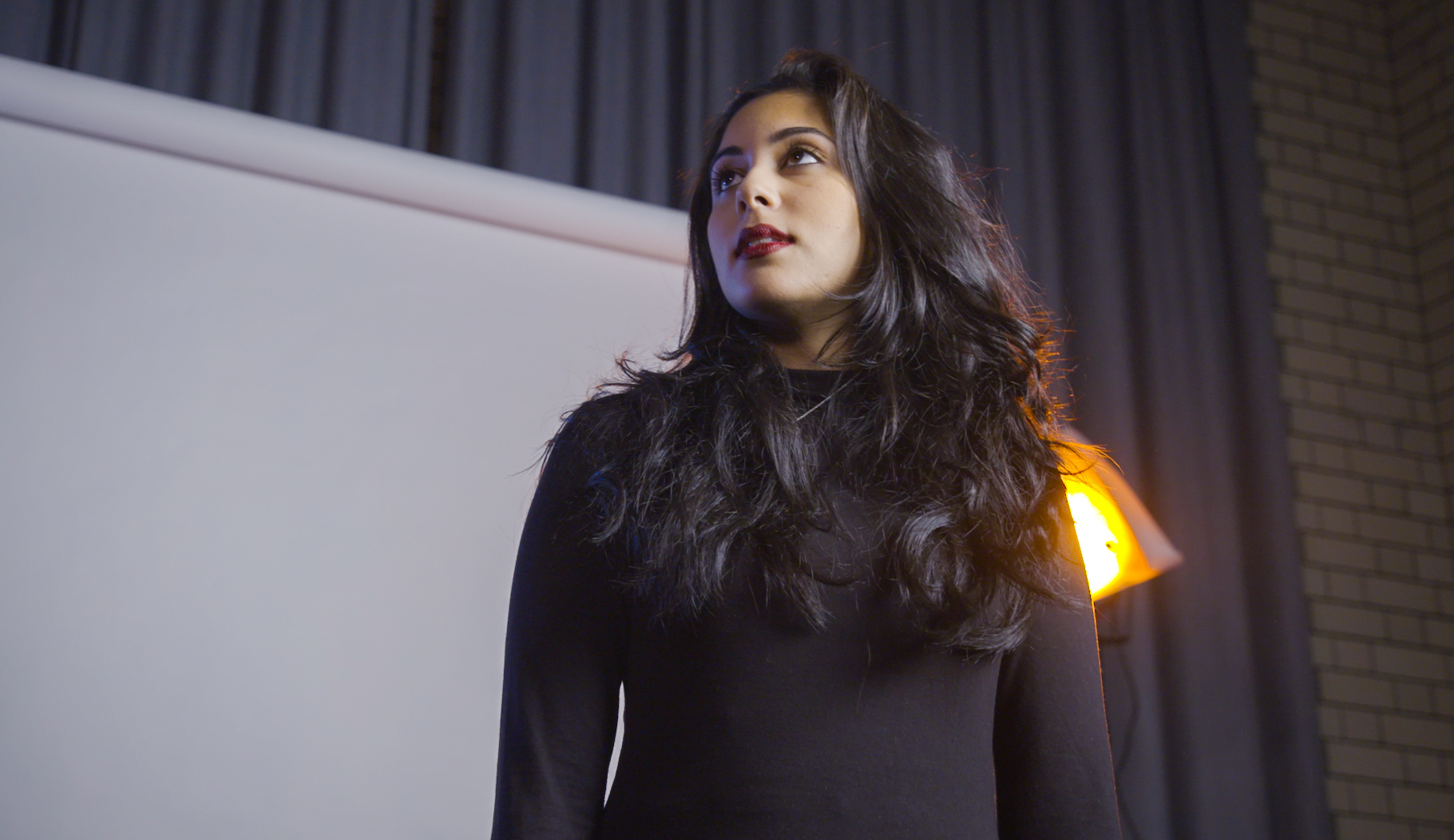 "Every single one of us in this program has a passion for our subject and that's why we all want to make it. It's not about anything else, it's purely because we love the subject that we want to discuss it. My biggest piece of advice is to have a passion for your idea."
Clara Monroy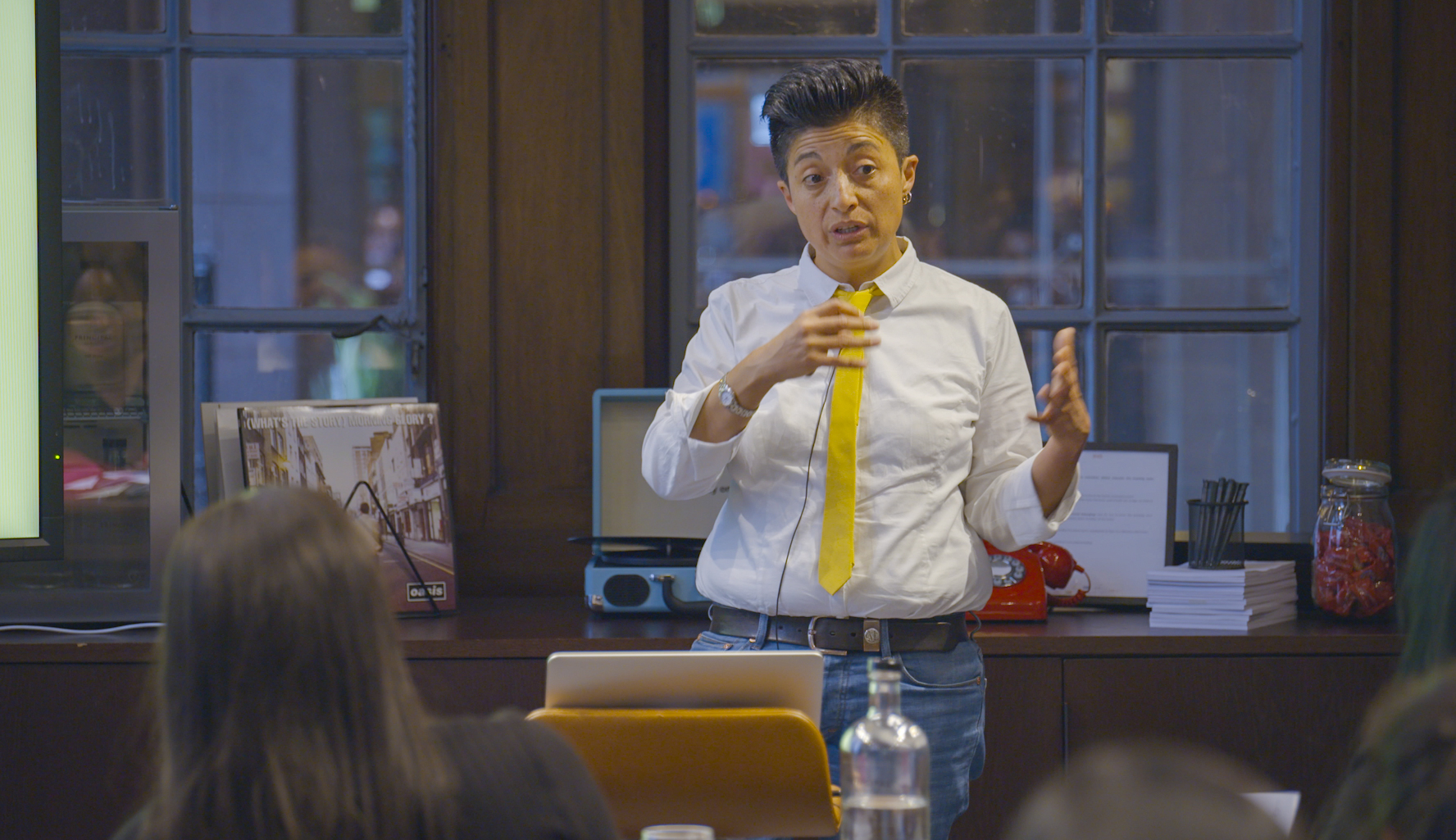 "For me, the biggest takeaway is that a lot of the barriers that I saw before the program were in my head. Sound Up has really helped me understand that it's doable, it's possible.  And there is so much that can be done, that needs to be done, there are so many voices that are not being heard."
Amber Mehmood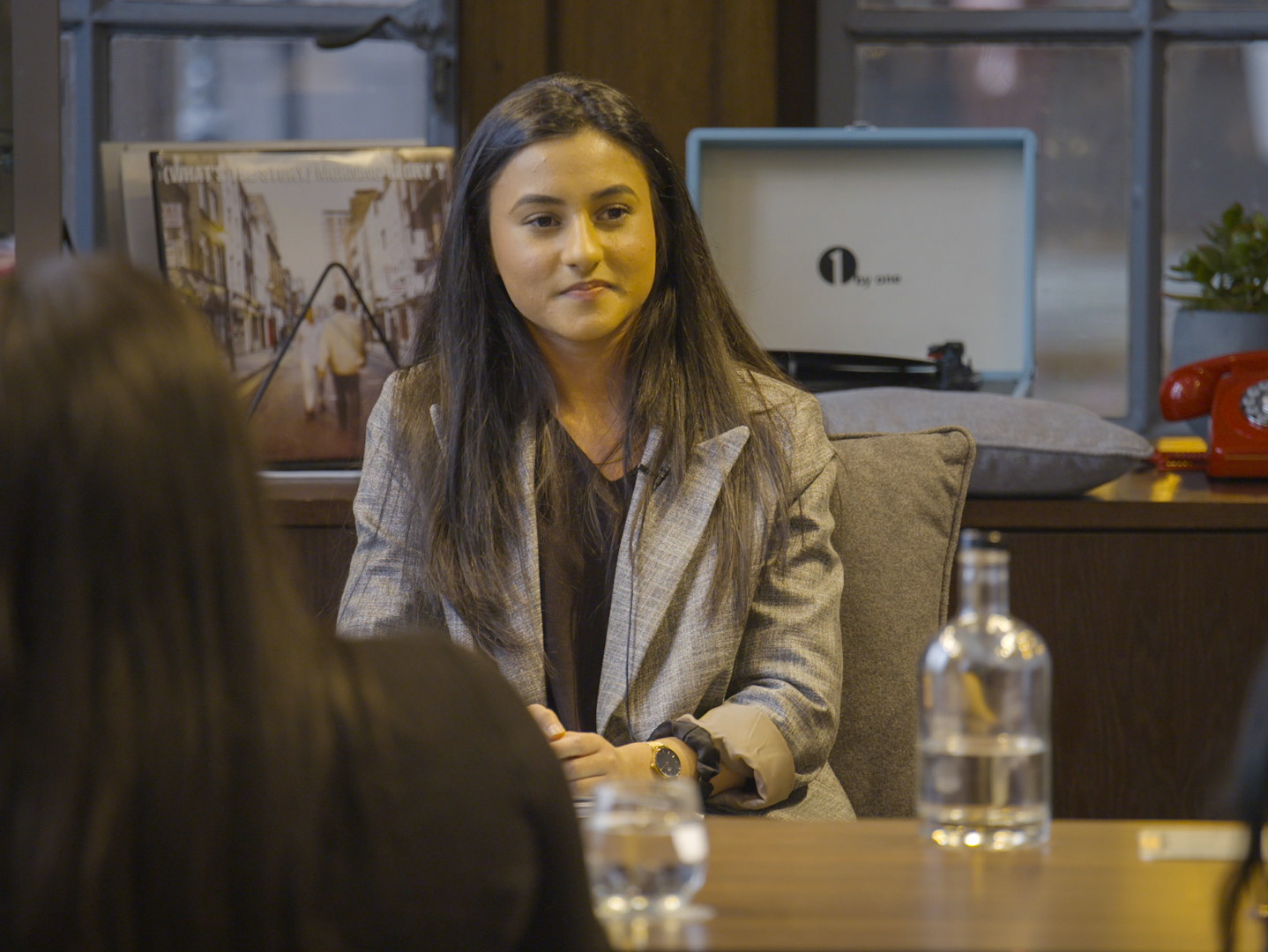 "I feel so inspired by listening to everyone else's stories—everyone did amazing.  It's incredible just listening to how far we've come from the start of the week to the end of the week."
Tosin Mustapha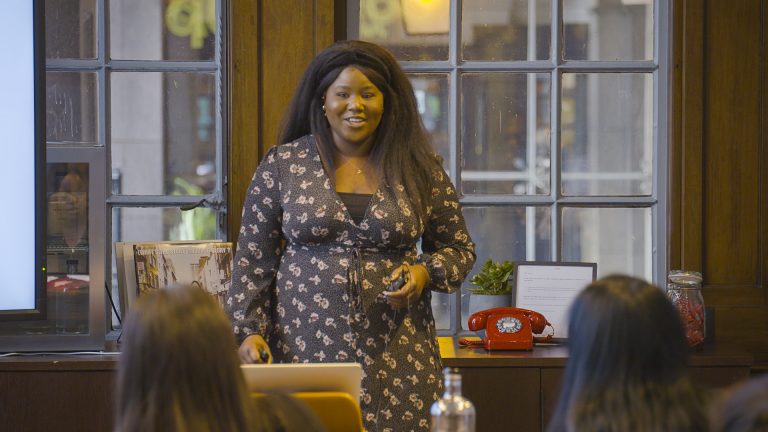 "The highlight for me was the session with Renay Richardson. As a fan of hers, it was great to get her feedback on different ways of giving a new perspective."
Check out Dope Labs, one of the podcasts from Sound Up U.S. grant recipient, Titi Shodiya.