SINGLE COLLABORATION
RADAR Unites K-pop Star AleXa and Arab Hitmaker Bader AlShuaibi to Create "Is It On"
K-pop, which has transformed from a burgeoning genre to a full-fledged musical phenomenon, has held onto its border-crossing world domination for some time now. And yet there are always new fans turning to the genre from around the world. One such place where K-pop found a particular popularity is the Middle East and North Africa (MENA): From January 2020 to January 2021, the genre saw a 140% increase in Spotify streaming from users in the region. 
So with K-pop's prominence as a dominant genre in the MENA region, our Spotify RADAR team saw a unique opportunity to bring an artist from each market together to participate in a cross-border collaboration. The result? Spotify's first RADAR KOREA artist AleXa and RADAR MENA's Kuwaiti-Saudi-based creator Bader AlShuaibi's new single "Is It On."
"Is It On" is a K-pop-style track with high energy based on a distinctive reggaeton rhythm, a fresh melody line, a catchy lead sound, and a drop. Over the past year, Spotify oversaw a virtual collaboration between AleXa and Bader that will ultimately give both artists global exposure and help them expand their audiences to over 178 markets. Of particular interest are Saudi Arabia, the UAE, Morocco, Egypt, and Qatar, which are currently the top five MENA countries streaming K-pop music.
"K-pop is a phenomenon that has blown up across the world, and as MENA is a crossroads of culture and trade routes from East to West since antiquity, it only makes sense that K-Pop makes a stop over in MENA," says Spotify's Wissam Khodur, Artist and Label Partnerships, MENA. "K-pop already has a healthy share of streams per capita in the region, but making the region's first collaboration between both cultures and genres (K-pop and Khaleeji Pop) will help grow the appreciation for K-pop for sure and bring the artists closer to their fans." 
RADAR was designed to help emerging artists around the world reach the next stage in their careers and strengthen their connection to listeners. Spotify provides RADAR artists with resources and access to integral marketing opportunities to help them boost their careers, in addition to expanded reach and exposure. When it came to this collaborative song, Spotify was available to support every step of the way.
"From a wide range of marketing support, including a billboard placement in New York Times Square to local and cross-regional playlisting, we've been excited for this RADAR collaboration featuring a K-pop artist for the first time in Spotify's history," explains Spotify's Wootae Kim, Artist and Label Partnership, Asia. "We are confident to introduce both AleXa and Bader to each other's market and globally in the most Spotify way, while continuing to connect K-pop with the world in creative ways."
To celebrate the launch of the song, we asked each RADAR artist to reflect on the collaboration and what it meant for them as creators. Read what they had to say below.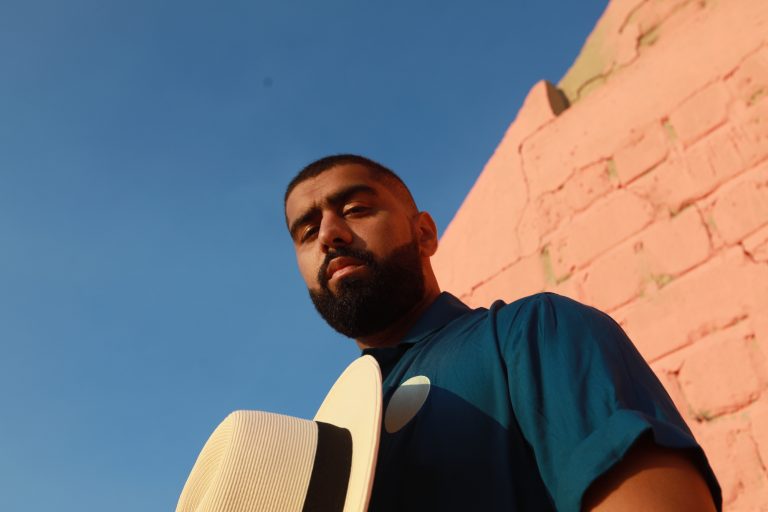 You're known for your pop hits. What elements were different in creating a K-pop song? 
Music is music, so the same passion was injected into this project, but the new element I felt during this song was that the tempo of the music was different than what we are used to in the MENA area. It was a fun, new, awesome experience.
What elements of your own creativity and style did you infuse in "Is It On"?
Trying something new in every production. In this one in particular I sang with a fast flow, I almost rapped. Something I've always wanted to try and I did.
How can music bring people together across borders? 
Music is a very passionate way of communication. The expansion of Spotify around the globe made it easier to understand what's going on in every part of this planet. We can understand each other better with music.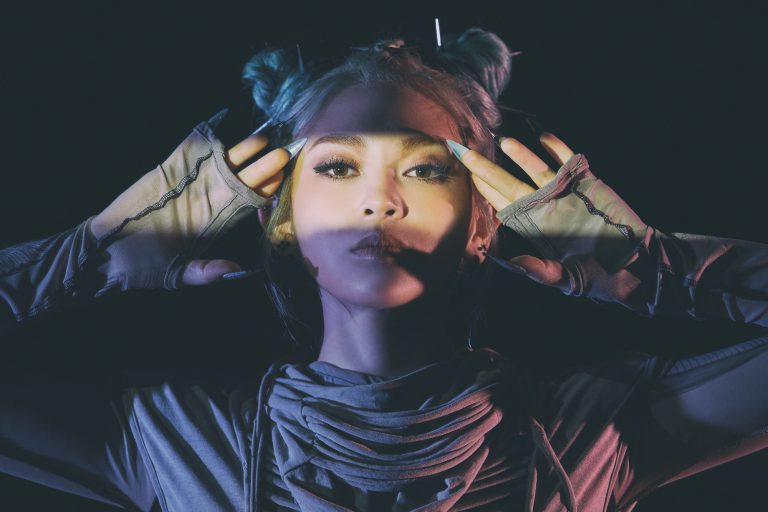 You became the first RADAR KOREA artist back in August 2020. What has your experience been like since then?
It is a huge honor and I still feel grateful for all the opportunities Spotify has provided. RADAR enabled me and my team to share our music and work of art to fans all over the world. I also got to meet new fans thanks to Spotify. I'm so grateful to everyone behind the scenes that helped make this possible! 
Why should your fans be excited for this collaboration? 
I really believe that this is a never-heard-before kind of project! It has lyrics in Korean, Arabic, and English. And the melody exudes a unique energy based on a distinctive reggaetón rhythm and catchy lead sound. Every element in the track is so distinctive and culturally outstanding on its own, yet they are all beautifully intertwined with each other. It's a harmony of different cultures. 
I still remember during the recording session, everyone was so pumped up and excited, dancing and jumping to it. I really hope our fans and everyone who gets to hear this project can feel the same energy! 
What are you looking forward to in the future coming out of this collaboration?
I'm currently preparing for my comeback in mid-June, which is very soon! I hope that my lovely and beautiful A.I. Troopers (fan base) enjoy "Is It On," and hopefully our song reaches new fans globally. I'm also hoping that through this project, more people get to understand that music is borderless and that music itself is communication when listeners can feel the beat!
Want more RADAR? Stream the global RADAR playlist below.