AUTUMNAL AUDIO
Mark Your Calendars for Seven Swedish Spotify Originals and Five Studio Releases Premiering This Fall
Over the last three years, the more than 70 songs recorded in Stockholm's Spotify Studio have generated over 400 million streams, and it doesn't stop there. Sweden's top creators have been hard at work developing even more for you to love. This fall, listeners can expect seven new Spotify Originals and five studio releases from some of the most popular artists and talents in the country.
Included in the upcoming launch are exclusive studio recordings from artist Veronica Maggio and the hip-hop sensations A36 and B.Baby, as well as shows exploring the three biggest trends in Swedish podcasting: comedy, true crime and documentaries, and fiction. The Spotify Originals also innovate within the traditional podcast format. Comedian Filip Dikmen, for example, is launching Spotify's first Swedish video podcast, or "vodcast," while influencer Edvin Törnblom and his friends star in an audio sitcom that blends reality and fiction.
"Music and podcasts have been and continue to be an important source for entertainment, information, and joy," Nordic Head of Content Johan Seidefors shared with For the Record. "And Spotify continues to invest to be the platform that offers the best user experience and content. This fall, we're proud to offer a series of unique recordings from our Stockholm music studio and seven podcasts with some of Sweden's most interesting voices right now."
That's just the start. Take a look at the upcoming premieres and start rearranging your schedule.
The Fall Forecast: Podcasts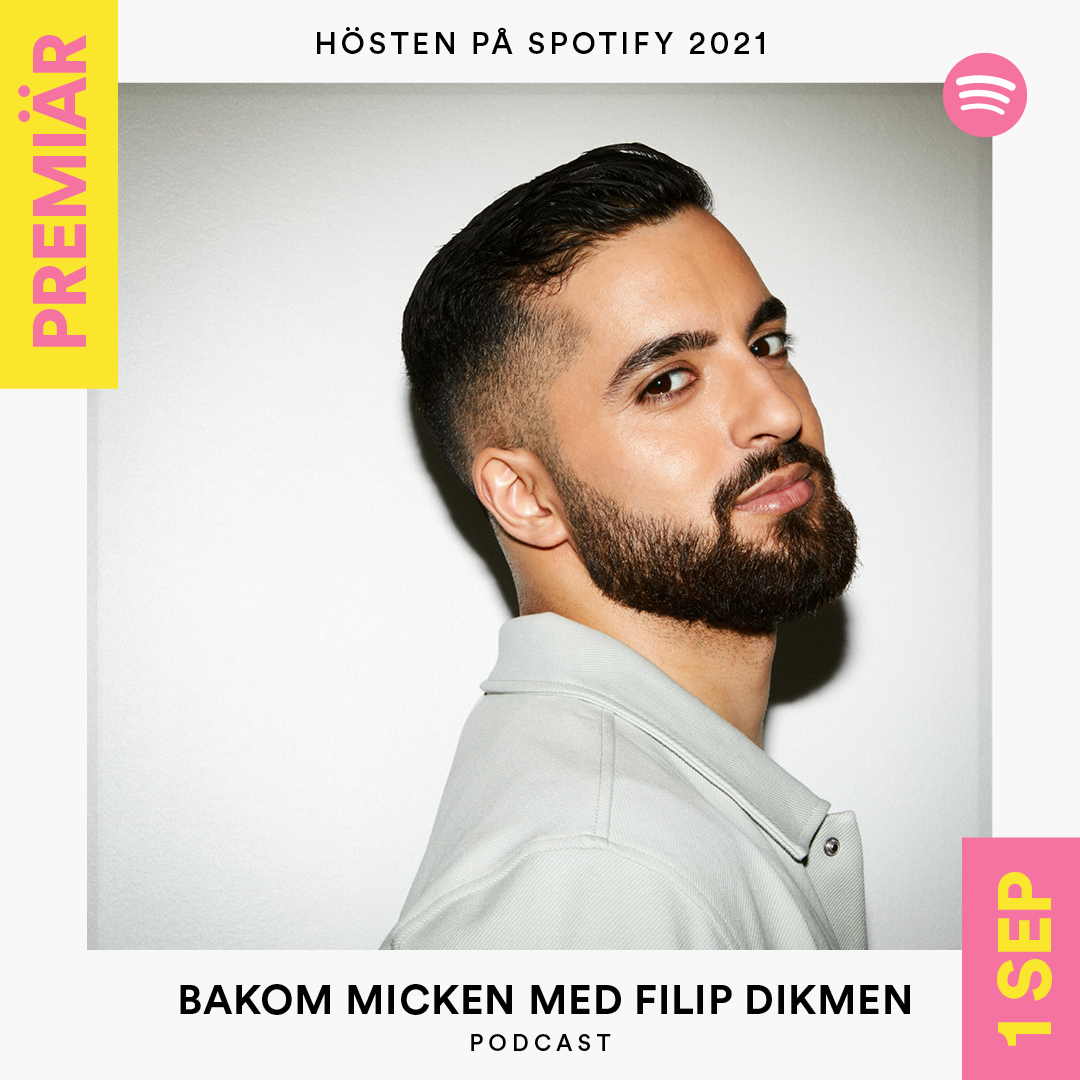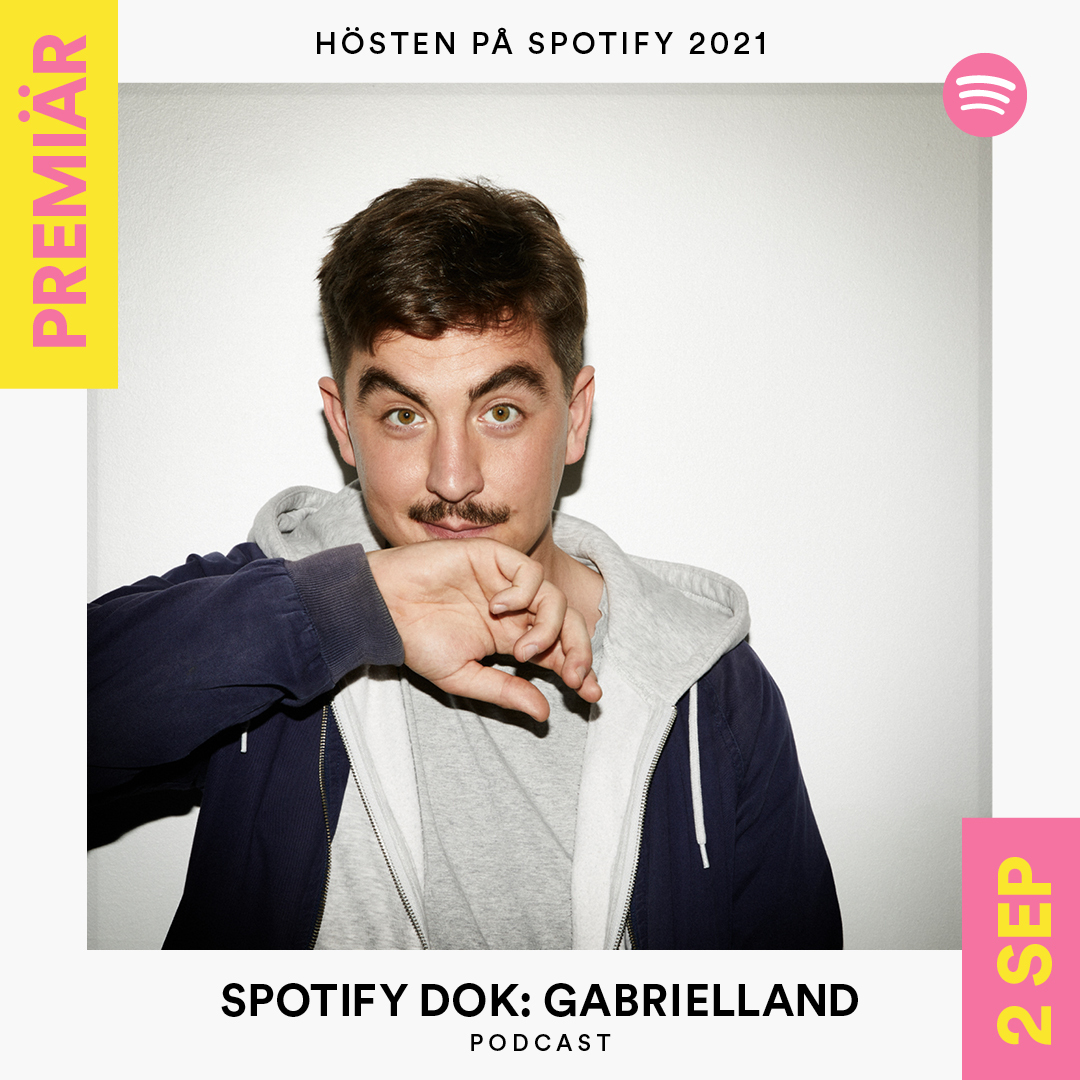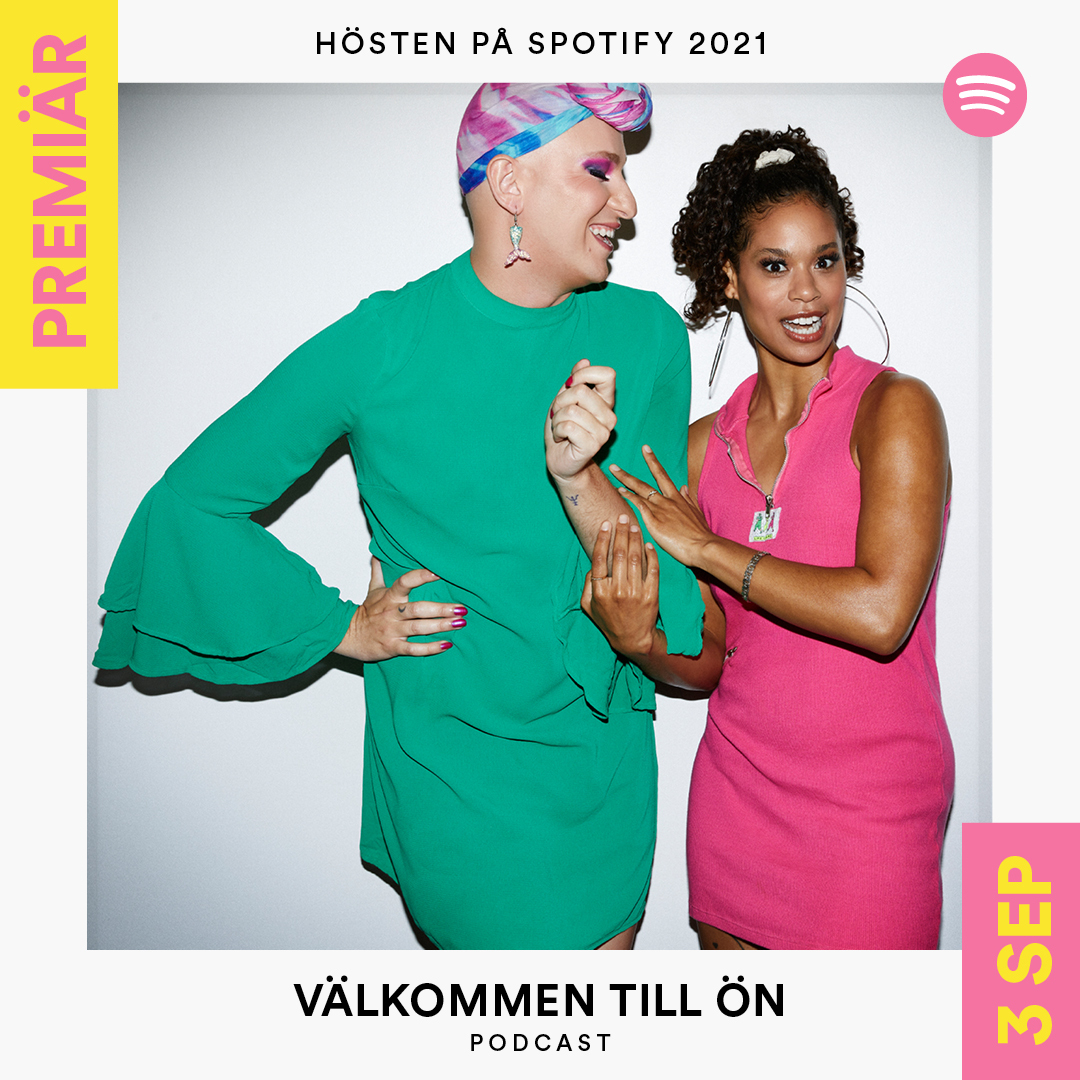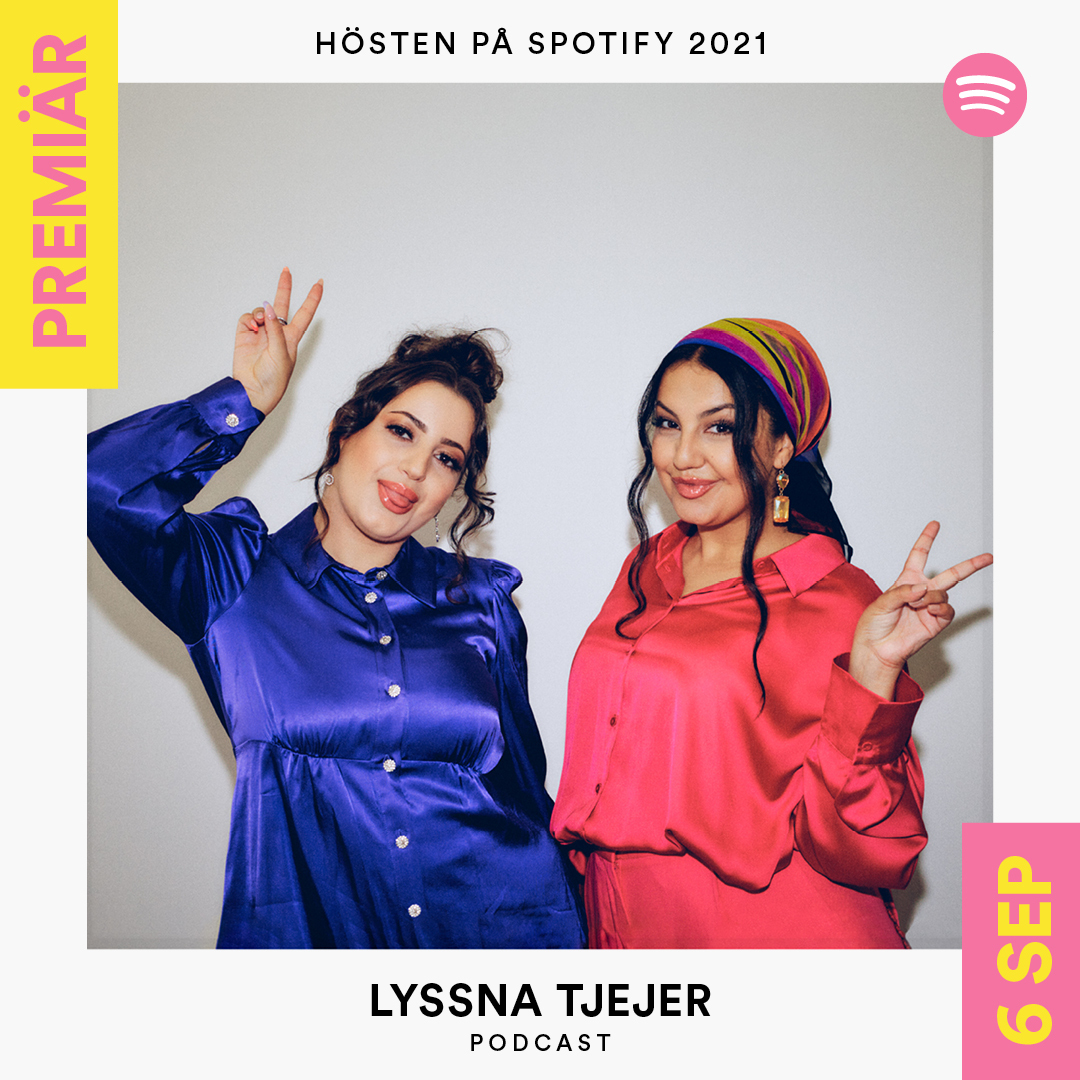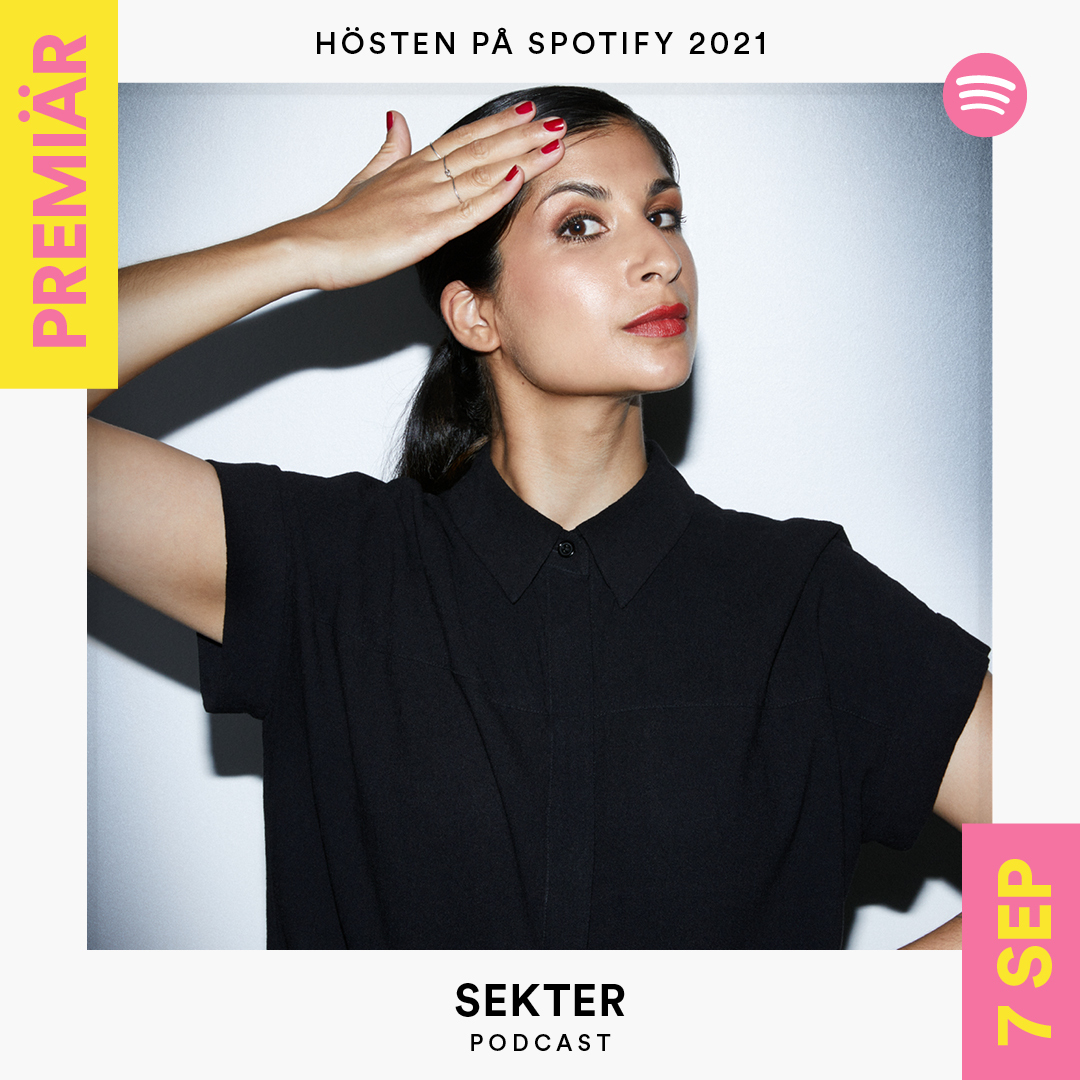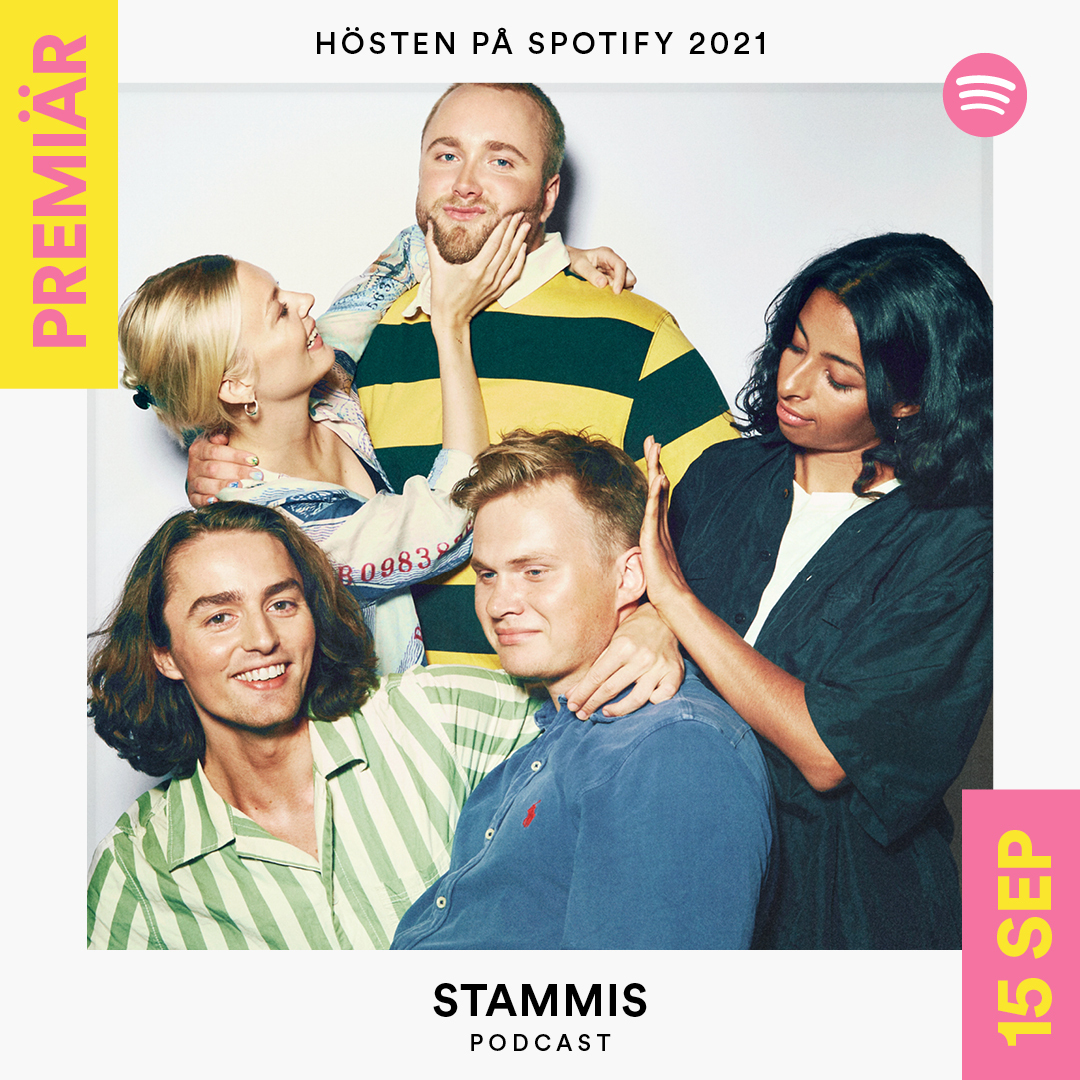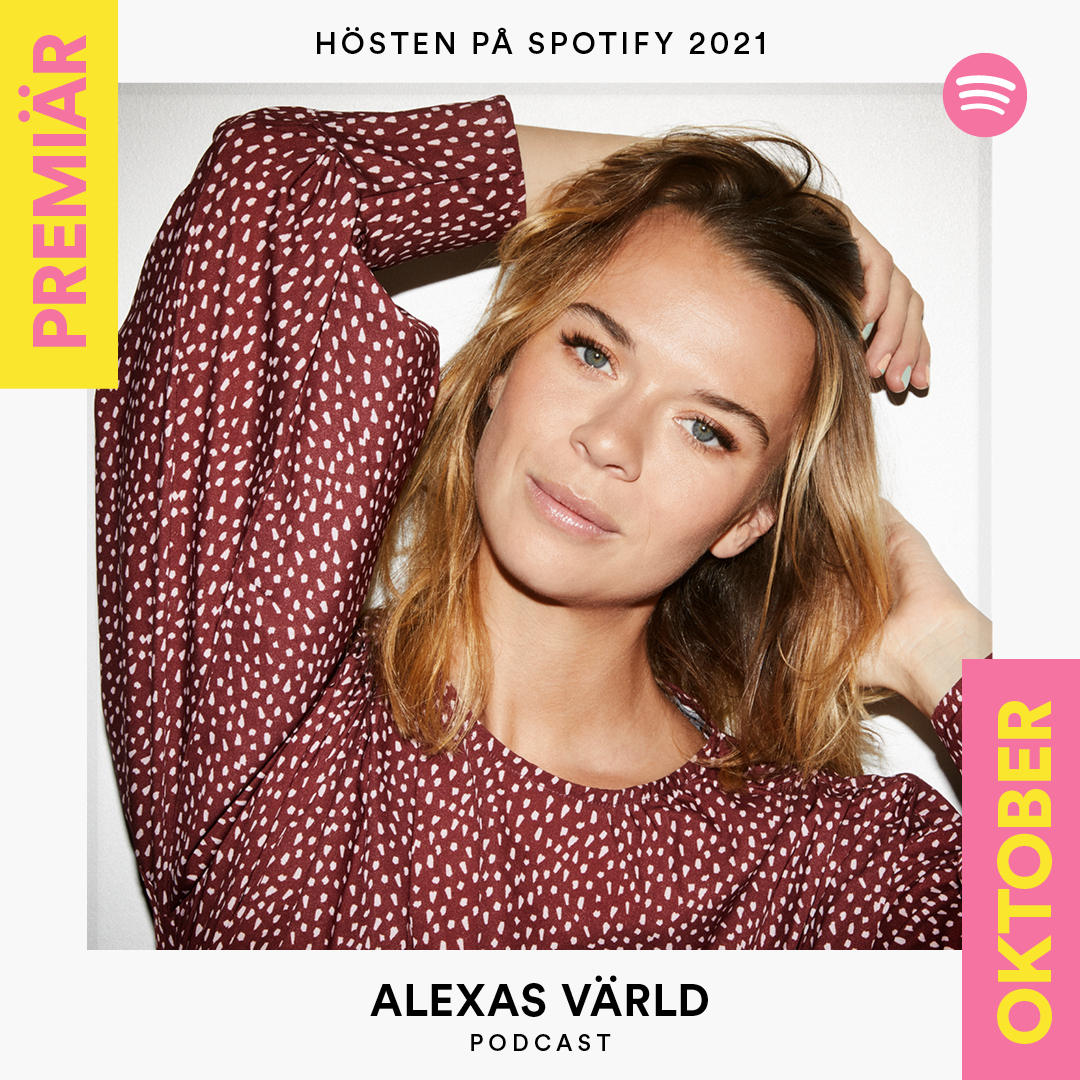 Behind the Mic with Filip Dikmen (Bakom micken med Filip Dikmen), returning September 1
Influencer and comedian Filip Dikmen's podcast Behind the Mic with Filip Dikmen will soon become Spotify's first Swedish vodcast (video podcast). His audience gets an even richer experience this season as Filip meets some of Sweden's hottest artists and uses his trademark humor to engage, educate, and entertain.
Spotify Dok: Gabrielland, premiering September 2
In March 2010, the body of 13-year-old Gabriel Erlandsson was discovered at the bottom of a 30 meter (approximately 100 foot) shaft near Slussen in Stockholm. Now Spotify's documentary podcast Spotify Dok returns to the event in the six-part investigative series Gabrielland. Behind the production is freelance journalist Jack Werner, host of the Creepy Pod (Creepypodden i P3).
Welcome to the Island (Välkommen till ön), premiering September 3
Welcome to the Island is a new Sound Up Sweden podcast about annoying people, their habits, and those who deserve a place on a desert island far away from civilization. Every week, the podcast's humorous hosts Fatima Hellgren Camara and Olle Jilkén discuss who should be sent to "the island." Their show is a safe haven for anyone who bites their tongue when someone answers a call on speakerphone in public.
Listen Up Girls (Lyssna tjejer), premiering September 6
Pinkroom is Scandinavia's biggest Facebook community for women and nonbinary people. In Listen Up Girls, its founder Roba Kadhem and her cohost Aya Said address hot-button topics that resonate, engage, and entertain listeners. Before each episode, the hosts pose questions to the 160,000 members of Pinkroom to get votes, experiences, and opinions to inform the podcast.
Cults (Sekter), returning with Season 4 on September 7
Journalist Soraya Hashim takes over Cults, one of Spotify Sweden's most popular podcasts. Using her extensive experience in radio and background in top news organizations, Soraya will explore the world of secret societies and cults with the help of expert guests.
Stammis, premiering September 15
Edvin Törnblom has become a podcast sensation in the last year thanks to his show Excuse Me with Johanna Nordström. This autumn, he'll play one of the leads in Spotify's first sitcom podcast, Stammis. The show follows five young adults as they meet at their favorite bar. The main cast includes Christoffer Nyqvist, Vera Herngren, Jaques Karlberg, Tina Pourdavoy, and Edvin Törnblom. Plus, famous guests Mauri Hermundsson and William Spetz may stop by for a drink…
Alexa's World (Alexas värld), premiering in October
Margaux Dietz, one of Sweden's most popular media personalities, is also playing with the podcast format. This fall, she'll make her fictional debut with Alexa, a novel about liberation and life as a woman in Stockholm—and simultaneously release her show, Alexa's World, which is not an audiobook, but rather another facet of the book. Margaux herself voices the main character, Alexa, and a number of well-known guest actors will join her to bring Alexa's world to life.
In addition to these upcoming shows, a number of Spotify Originals and exclusives are also back with new seasons this fall, including:
The Fall Forecast: Music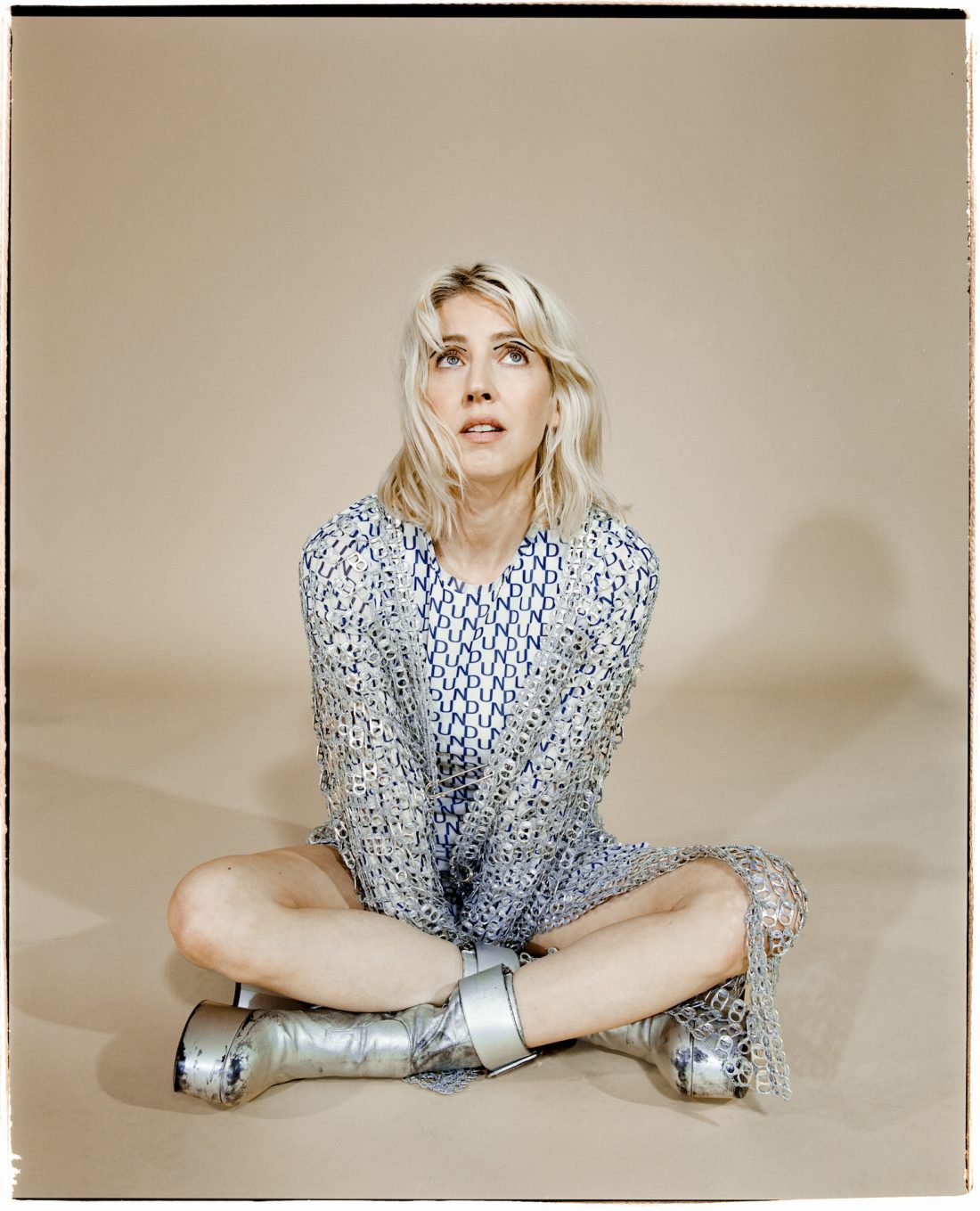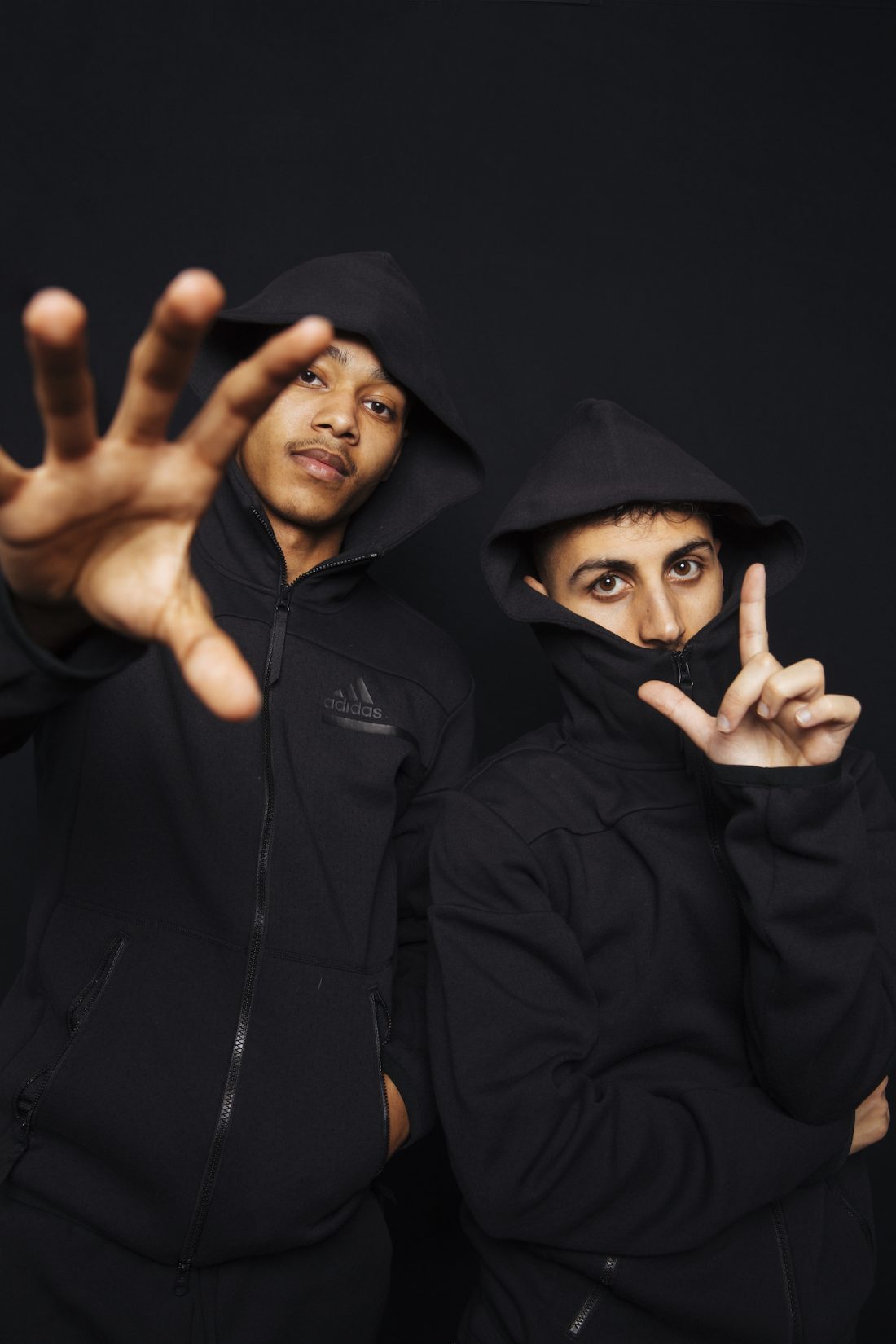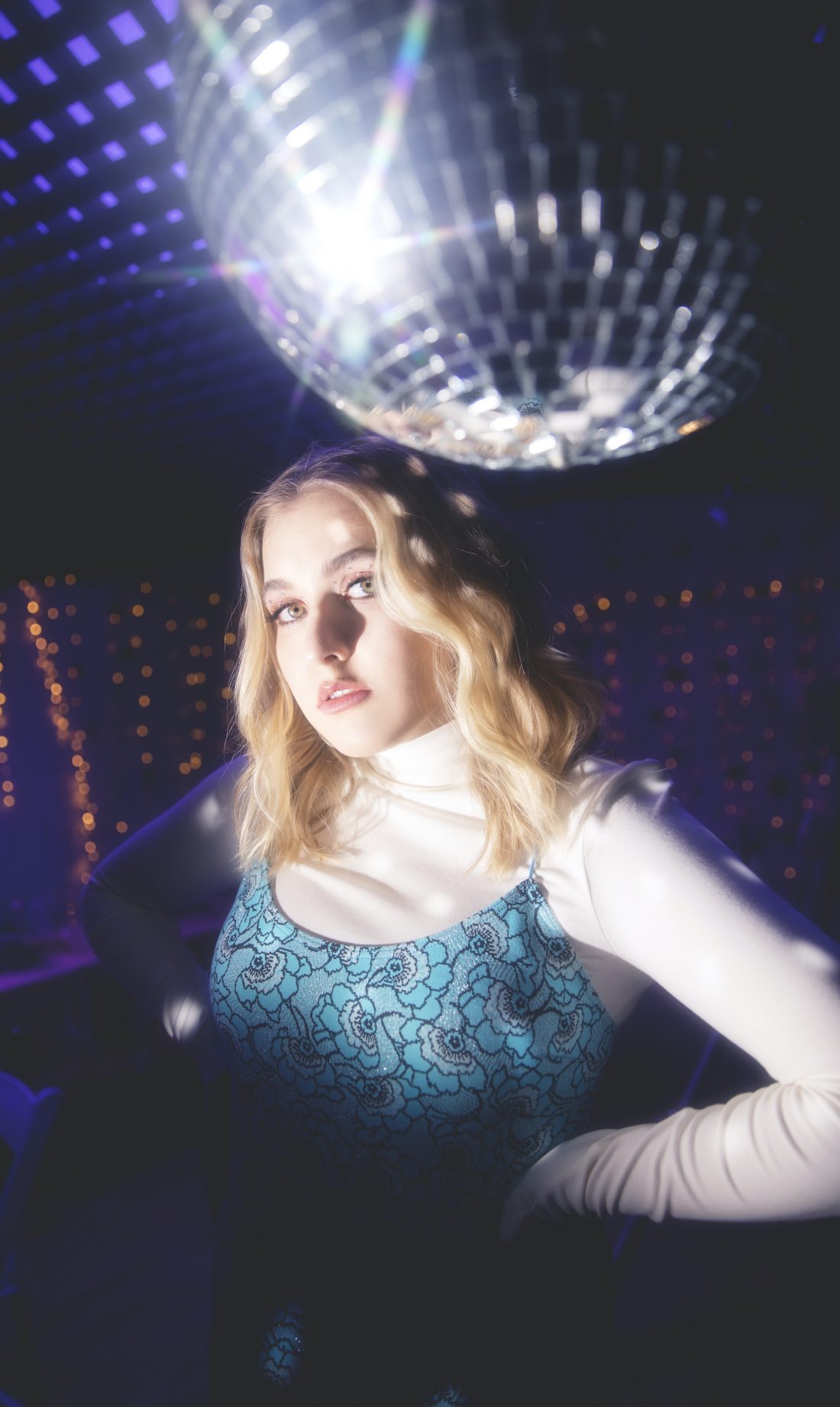 "Varsomhelst/Närsomhelst" by Veronica Maggio, debuting September 3 on the It's Hits Sweden playlist
In the spring of 2021, Veronica Maggio's iconic album "Satan i gatan" turned 10 years old. We celebrated the milestone in the Spotify Studio and on our playlist It's Hits Sweden with a cover EP from Sweden's pop elite. Since then, Veronica released one of summer's biggest hits, her single "SE MIG." Now, she's visiting the Spotify Studio to create the song of the fall, "Varsomhelst/Närsomhelst," a danceable disco beat that reflects the intense longing for those heart-pounding moments.
"Going Lit" by A36 & B.Baby, debuting September 17 on the playlist 100
A36 and B.Baby, both Gothenburg natives, were also both part of Spotify's Class of 2020 in January, an initiative where Spotify's 100 playlist highlighted the most significant breakthroughs and promising voices for the new year. Six months later, A36's "Samma gamla vanliga" took first place in Sweden's Top 50, climbed the Nordic region's charts, and became the summer's most-streamed song on Spotify in Sweden. Now, stars A36 and B.Baby are colliding to create "Going Lit," a song that celebrates their shared hometown and their journeys to success.

"En sekund" by Tjuvjakt feat. Erik Lundin, debuting September 24 on It's Hits Sweden
The group Tjuvjakt has made music together for a decade, but its members have always been big fans of Erik Lundin. As luck would have it, Erik heard an early version of "En sekund" during a visit to the studio and knew he needed to collaborate. The group met up in the Spotify Studio to record the song, which perfectly depicts the melancholy of late summer, and the rest is history.
LOVA, later this fall on It's Hits Sweden
At 23, LOVA has attracted attention around the world with her characteristic pop, strong melodies, and inventive lyrics. And now, Spotify Sweden has nominated LOVA as one of its first RADAR artists, our emerging-artist program spotlighting rising talent from around the globe. Right now, her work is featured in the enhanced playlist RADAR COLLECTIVE Nordics, and this fall she'll visit our studios to create new music.

"Little Things" by Jimi Somewhere feat. Bearson, later this fall on Oyster
Jimi Somewhere, aka Benjamin Schandy, actually hails from neighboring country Norway but is already a player on the international indie scene. He also caught the attention of Studio Oyster, our companion studio program for artists, which highlights creators like Jimi who move freely between genres and expressions. We invited Jimi and fellow artist Bearson to record "Little Things," which will be released later this fall.
Start the month off right with Behind the Mic with Filip Dikmen. Explore the new vodcast, which premieres today, and then stay tuned for plenty more fall favorites dropping this month: