THAT LOREM LIFE
Tune in for the Newest Pop Culture, Music, and Playlist-Inspired Shows on Spotify Greenroom
Spotify Greenroom is now available to listeners in over 135 markets around the world, and with it, the innovative new live shows listeners can't get enough of. From conversations around sports from The Ringer to discussions around music from artists like Pop Smoke, Greenroom has a little bit of something for everyone—and that's even more true starting this week.
Starting Monday, we're unveiling five new shows on Spotify Greenroom. Each is unique, with an original set of hosts and featuring a variety of topics, but each is steeped in pop culture expertise, whether that's movies, television, news, or music.
One of the shows in particular are inspired by one of Spotify's most popular playlists, Lorem. Lorem comes to listeners as LOREM Life, a mix of culture and discussions on music, art, the environment, sustainability, fashion, and space. It's hosted by beloved Gen Z influencers Dev Lemons and Max Motley, who will engage artists and influencers alike.
Read on for a little bit about each show from the hosts themselves, then check out what's coming to Greenroom this week. 
LOREM Life – Hosted by Max Motley and Dev Lemons
Wednesday, September 15, 9 PM ET
Greenroom offers a unique way to engage with music and playlists in particular. Why are you excited to use the platform in this way?
Max: I'm excited about the platform because I think it offers a cool opportunity to have a conversation. Usually when talking about music it's very one directional and hard to actually host a discourse about it. I think Greenroom will provide a unique space for music fans to connect, converse, and celebrate music.
Dev: I'm super excited about this opportunity because I feel that Greenroom will be a fun, casual space for everyone to engage in conversation about music, fashion, and pop culture. I'm honored to represent the Lorem playlist, since it's always full of fantastic artists. I'm especially excited to cohost a show with Max since we always have such great conversations offline as well! Having a show together on Greenroom will be a really candid, engaging experience for everyone. 
What are the key differences you've noticed between Spotify Greenroom and Twitch or TikTok?
Max: I guess one of the obvious differences would be that TikTok and Twitch have video, but one feature of Greenroom that is really cool is the opportunity to talk directly with fans in the room. The opportunity for users to have their voices heard instead of being limited to comments I think provides a really cool space where conversation isn't so one-sided. 
Dev: Since you don't have to show your face on Greenroom, the pressure of worrying about your appearance is taken off the table. Not only for the hosts, but for the viewers who will want to join in on the convo. 
How has the transition been from being a social media personality to a live-audio host? 
Max: I think the jump hasn't been as drastic as one might think. Making video content for over a year, I've gotten really comfortable behind the camera and talking music. I also come from a background of college radio, which I'm sure will come in handy. In the end I'm really excited about the opportunity, especially to be doing it with my close friend Dev and about the Lorem community, which I am super passionate about. 
Dev: I actually got my start in entertainment as an actress in my high school's theater club, so I have strong roots in live entertainment. I love doing prerecorded stuff for social media since I have more control over what the end product is, but I'm really looking forward to the candidness of hosting a live show. It'll allow room for fun, off-the-cuff moments that we may have never thought of if this show were scripted. I'm excited to feed off Max and the guests' energies! 
____________________________________________________________________________
Hooked on live audio? Here's a list of all the new shows coming out this week.

MONDAY, SEPT. 13
A Gay In The Life – 8 PM ET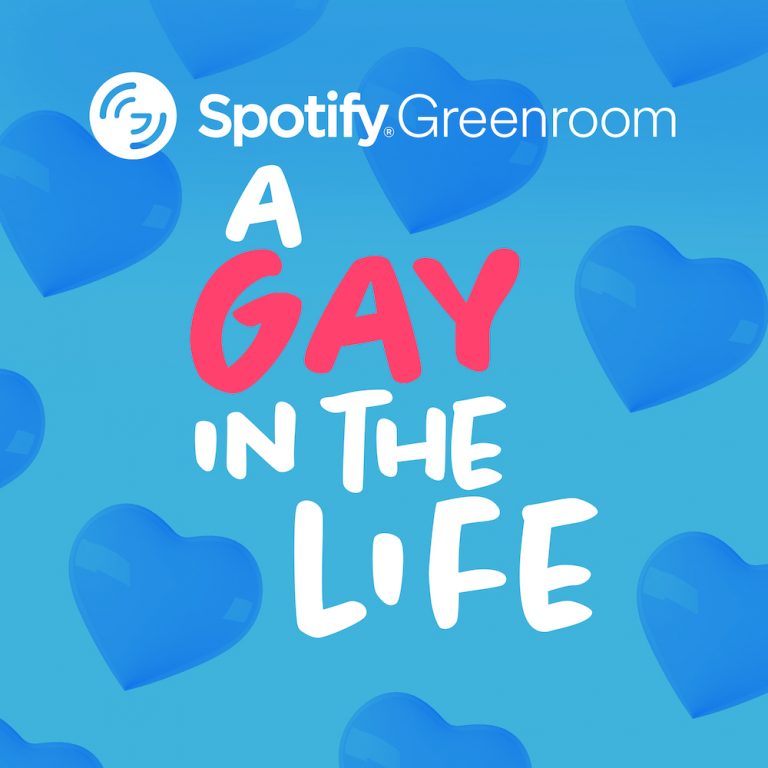 Newlyweds, actor Garrett Clayton and writer and educator Blake Knight, host a weekly live-audio talk show that provides a safe space for conversation about the LGBTQIA+ experience, educating listeners about queer news and issues, current events, history, and culture.
Take A Seat – 10 PM ET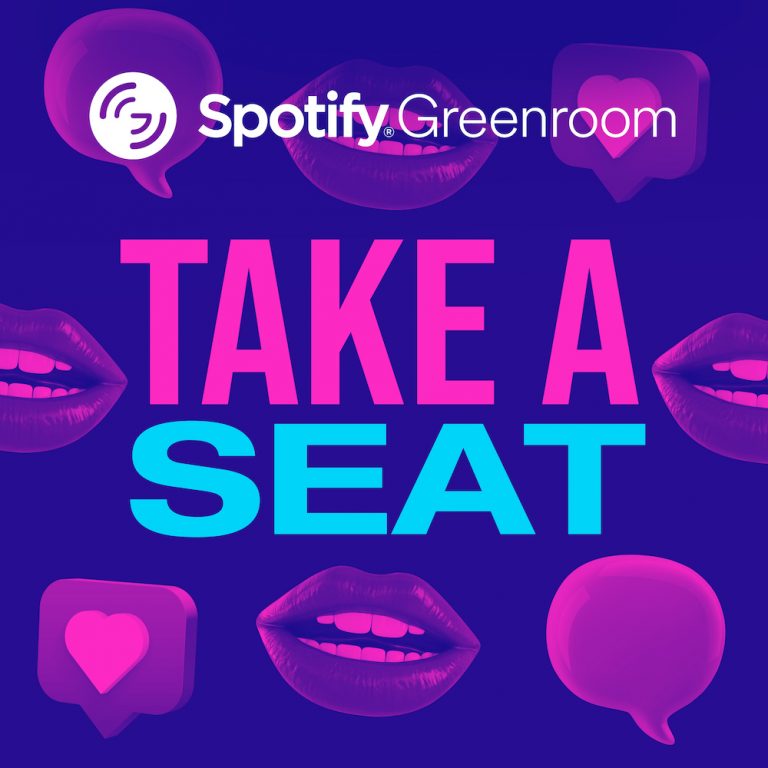 Every week Ben Mandelker and Ronnie Karam of the Watch What Crappens podcast will dive into a new pop culture fascination they've been obsessing about. Fans will be an integral part of the show by sharing their own pop culture fascinations and asking questions to these Bravo aficionados. Ben and Ronnie will recap some of their favorite reality shows that they aren't able to cover on their podcast.
The Movie Buff – 11 PM ET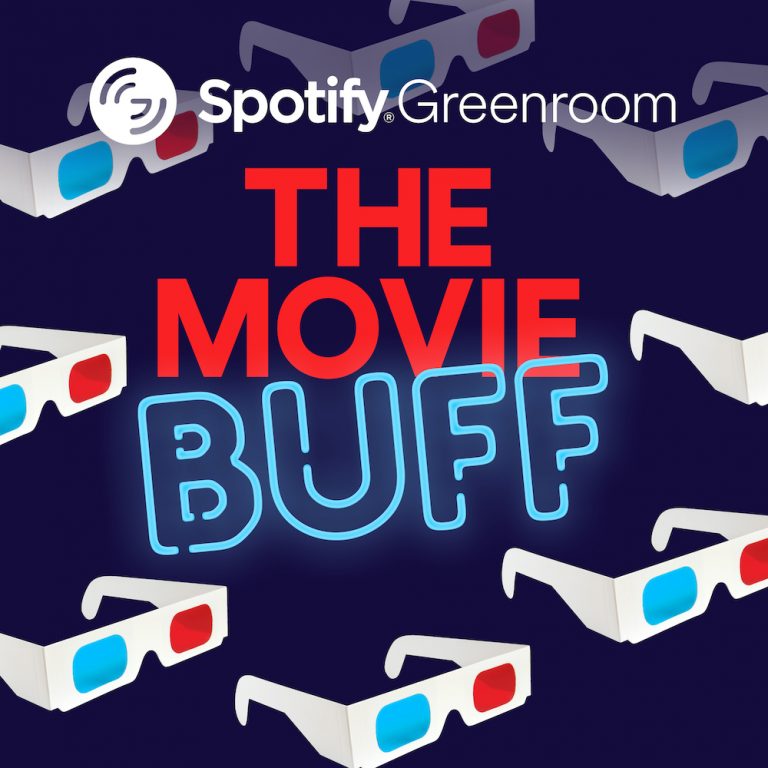 Every week, film buff and comedian Jon Gabrus reviews and breaks down the latest movie everyone is talking about. He'll banter and debate with listeners on their hot takes and might even roast a few of them along the way.
TUESDAY, SEPT. 14
Most Necessary: Live – 9 PM ET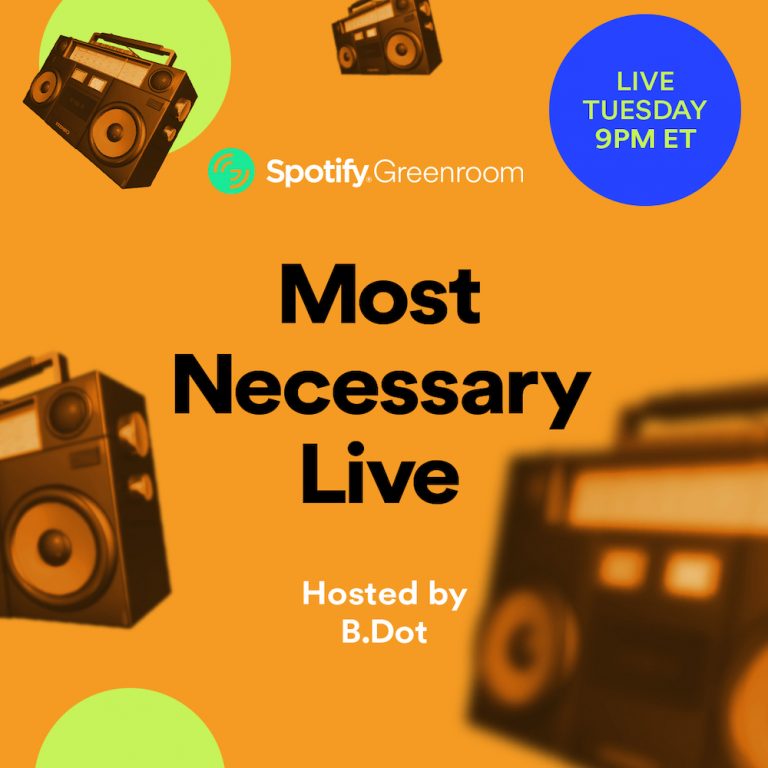 Most Necessary: Live is the official voice of generation next. Artists added to the popular Most Necessary playlist are often unsigned and given their first look. Host B.Dot brings the playlist to life on Spotify Greenroom's signature hip-hop show, discussing who's coming up in hip-hop and what's happening before these artists go mainstream. Guests join to debate what's trending and involve artists and fans alike to dive deep into the week's playlist.

WEDNESDAY, SEPT. 15
LOREM Life – 9 PM ET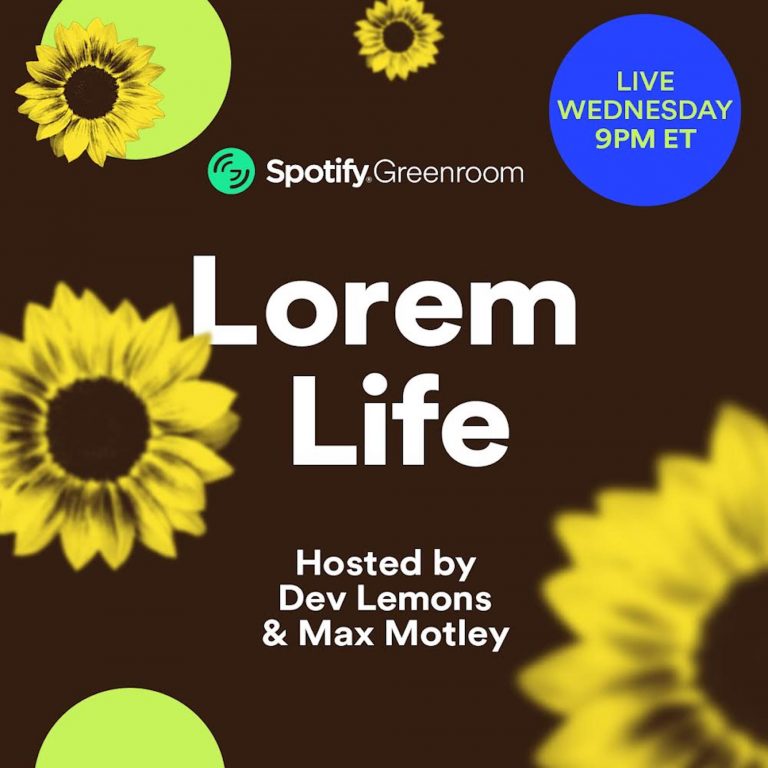 The LOREM listener is a dynamic, tuned-in, insatiable fan of culture and community. We'll feed them  a mix of culture and music discussion they want to hear about—from music and art to the environment and sustainability to fashion and space. Hosted by beloved Gen Z influencers Dev Lemons & Max Motley, both with large followings on TikTok and other digital platforms, artists and influencers alike will join in to speak to this core audience and indulge in the LOREM life. 
Bonus: Tonight, September 13 at 9 PM ET – Deuxmoi's show Deux Me After Dark will be recapping all of the red carpet looks and gossip from this year's Met Gala with guest Hillary Kerr, cofounder of Who What Wear. Sign up for Greenroom to tune in and follow your favorite shows here.