WOMEN AT FULL VOLUME
EQUAL Artist of the Month STAYC Encourages Women Artists To Express Themselves
Spotify's EQUAL Global Artist of Month, STAYC, chose their name very carefully. The six-person K-pop group's moniker is actually an acronym for Star To A Young Culture, a phrase that reflects their goal of dominating pop culture. And so far, they're well on their way!
With almost 2.7 million monthly listeners on Spotify, the group is quickly gaining global attention with catchy fan-favorite songs like "STEREOTYPE" and "ASAP." STAYC's work has also earned the group accolades, including a nomination for Rookie of the Year at Korea's 2021 Seoul Music Awards.
Together, STAYC band members Sumin, Sieun, Isa, Seeun, Yoon, and J create an upbeat sound they describe as "teenfresh," a term the group has coined to represent their unique blend of youthful, fresh tunes. They explain, "We want to deliver new messages while also delivering a sense of comfort and empathy to listeners, regardless of gender and age."
The rising stars are the first group from Korea and the first K-pop artist to be on the cover of Spotify's EQUAL Global playlist. They're also advocates for women artists, calling for continued diversity and opportunity within the industry. For the Record spoke with the EQUAL artist to fill in the blanks and learn more about their creative process and the women creators they admire.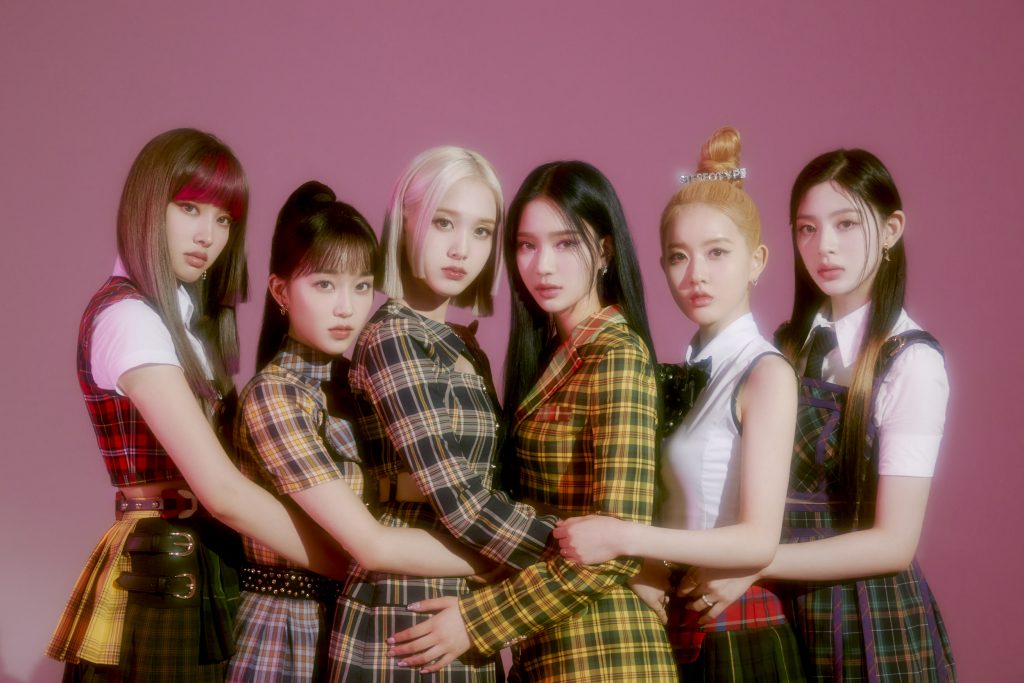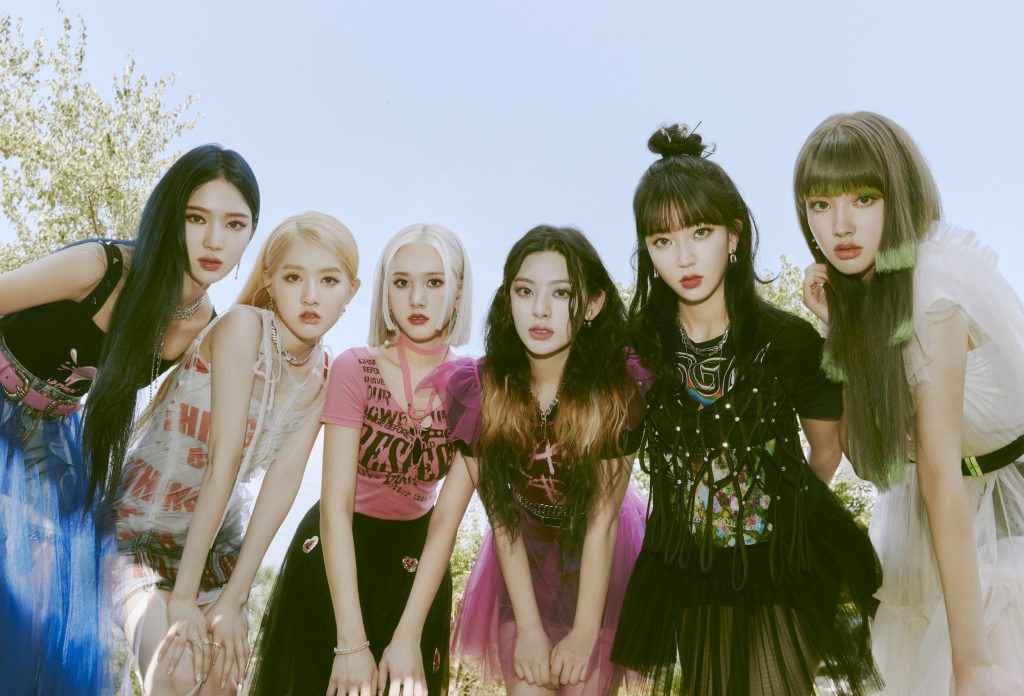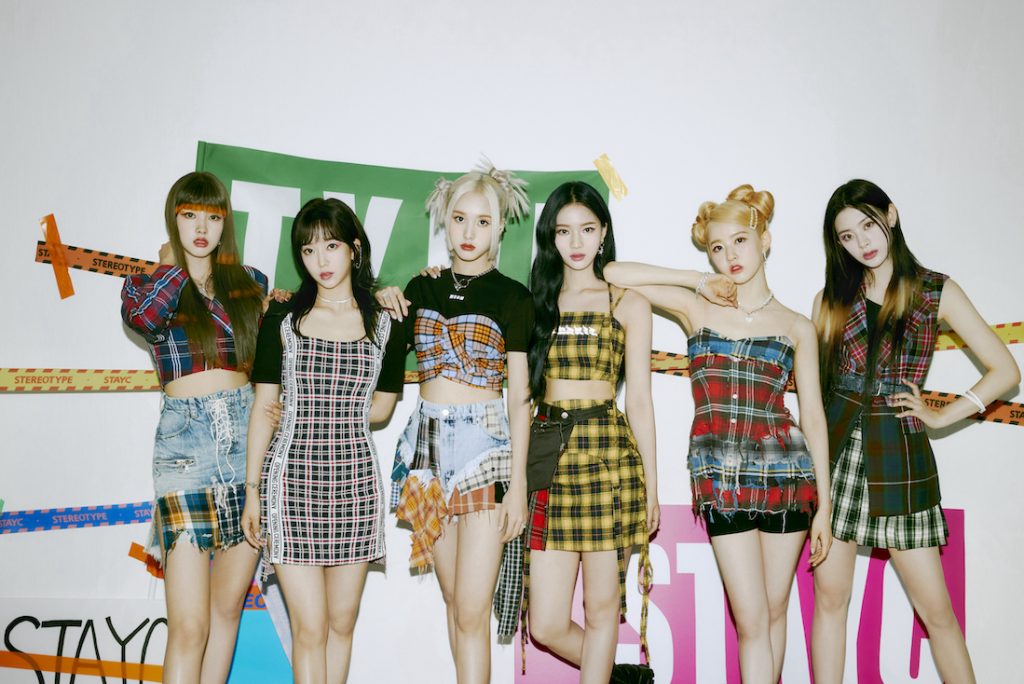 The artists who have most inspired us are ____.
Girls' Generation's artistic talent, skill, and teamwork inspired us greatly. We were also able to find our styles by practicing songs by Doja Cat, Little Mix, and Bebe Rexha. We admire each artist's energy and confidence.
One piece of advice we'd give other women artists is ____.
Express your music freely and proudly. We know there's still a long way to go, but we want to raise our voices and express our thoughts with pride. We want all female artists to move forward with us.
One notable moment in our career so far is ____.
The moment when we won the Next Leader Award [at The Fact Music Awards (or TMA)]. The Next Leader Award is something you can only receive once when you are a rookie artist, and we think it signaled a good start to our future as artists.
Our creative process consists of ____.
Consistent practice and having a clear understanding of our strengths and weaknesses. Before we release a new album or go on stage, we go through a period of constant hard work. And throughout the process, we try to figure out our own strengths and weaknesses so that we can sound and look more professional and attractive.
One way we'd like to see greater gender equity in the music industry is ____.
There shouldn't be any discrimination. We truly hope that everyone and anyone can freely express themselves and spread their music and art. We believe that only then can a music culture based on diversity exist. 
One up-and-coming woman artist we're excited to watch is ____.
Olivia Rodrigo. She is an artist that we personally like and are interested in. We want to meet her someday and get on stage together!
Our girl-power anthem is ____.
Beyoncé's "Run the World (Girls)."
Find your own girl-power anthem. Start listening to STAYC and other women artists on Spotify's EQUAL Global playlist below: