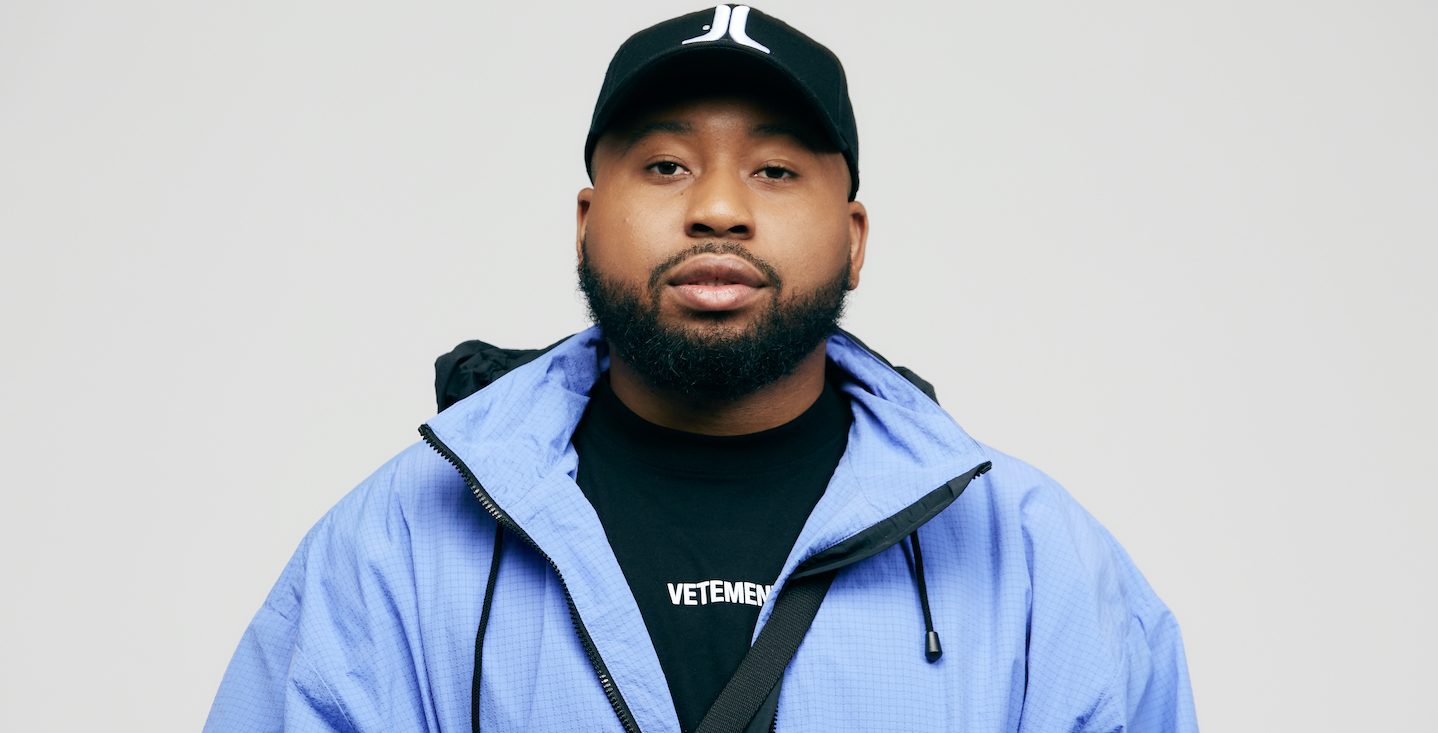 LISTEN IN LIVE
'For the Record' Goes 'Off the Record' With Hip-Hop Podcast Host DJ Akademiks
DJ Akademiks has spent years covering the latest trends in hip-hop, entertainment, and culture and is now known as a trusted voice within the space. So when he announced his new Spotify exclusive video podcast, Off the Record with DJ Akademiks, back in August, he quickly made waves—especially with his first episode—and has already made his way onto the Spotify Charts.
Since then, he's released 26 episodes, three per week, each featuring roundtable discussions and a special interview with music's hottest artists and personalities. He's also bringing his talents to Spotify Greenroom, where fans can catch him in a monthly live audio experience. First up tonight at 7 PM ET is a live conversation with iann dior.
For the Record grabbed time with the Off the Record host to hear a little about his process, making the shift to podcast, and recent moments in hip-hop culture. We also asked about other podcasts he's streaming, and he named Call Her Daddy, hosted by Alexandra Cooper, whom he dubbed "the Queen."
You're notorious for being in-the-know when it comes to music, culture, and trends. How do you keep up? 
I live in this entertainment space. So I get up, I check instagram, and I check a few things from the industry I'm involved with. And at that point, it doesn't feel like work; it seems so natural. I've heard from many people that if your work is almost your obsession, then you're not really working. That's one thing I've always tried to follow. I try to cut anything out of my life that isn't related to what I'm obsessed with.
I'm obsessed with rap, with hip-hop culture. I know that albums come out on Fridays. So on Saturdays, I'm gonna get maybe a glimpse of predictions or projections for the week. And I'm constantly going to my sources or talking to my people, and once I get that information, I let everyone else know by posting on Instagram. And I'm not looking at it from a journalistic/media perspective but from an "oh snap, have you guys seen this?"
I went to school for biomathematics. I'm huge into numbers. I love the objectiveness of "this sold this and this sold this." So I tweet it out. And I'd call it, maybe luck? But a lot of people like to be armed with that. So I'm connected with it because I consume it daily as a superfan. 
How do you filter out the rumors from the truth? What's your take on sensationalism? 
I think hip-hop media has changed, and I think what the hip-hop personality is these days has also changed. And I realize these days we're in the era of reposting, regurgitating, slight curating, but not researching. What I've done to distinguish between sensationalism and what the facts are: I'll go get the truth. So that also earns your respect. It doesn't take that much to make relationships with entities that monitor distribution hubs, and you can get some slight reporting that can be extrapolated over a seven day period. Once you become the source of the truth, you're always written into the story. 
With Off the Record, you ventured into new media formats such as podcasting and live audio on Spotify Greenroom. Why are you excited for these mediums?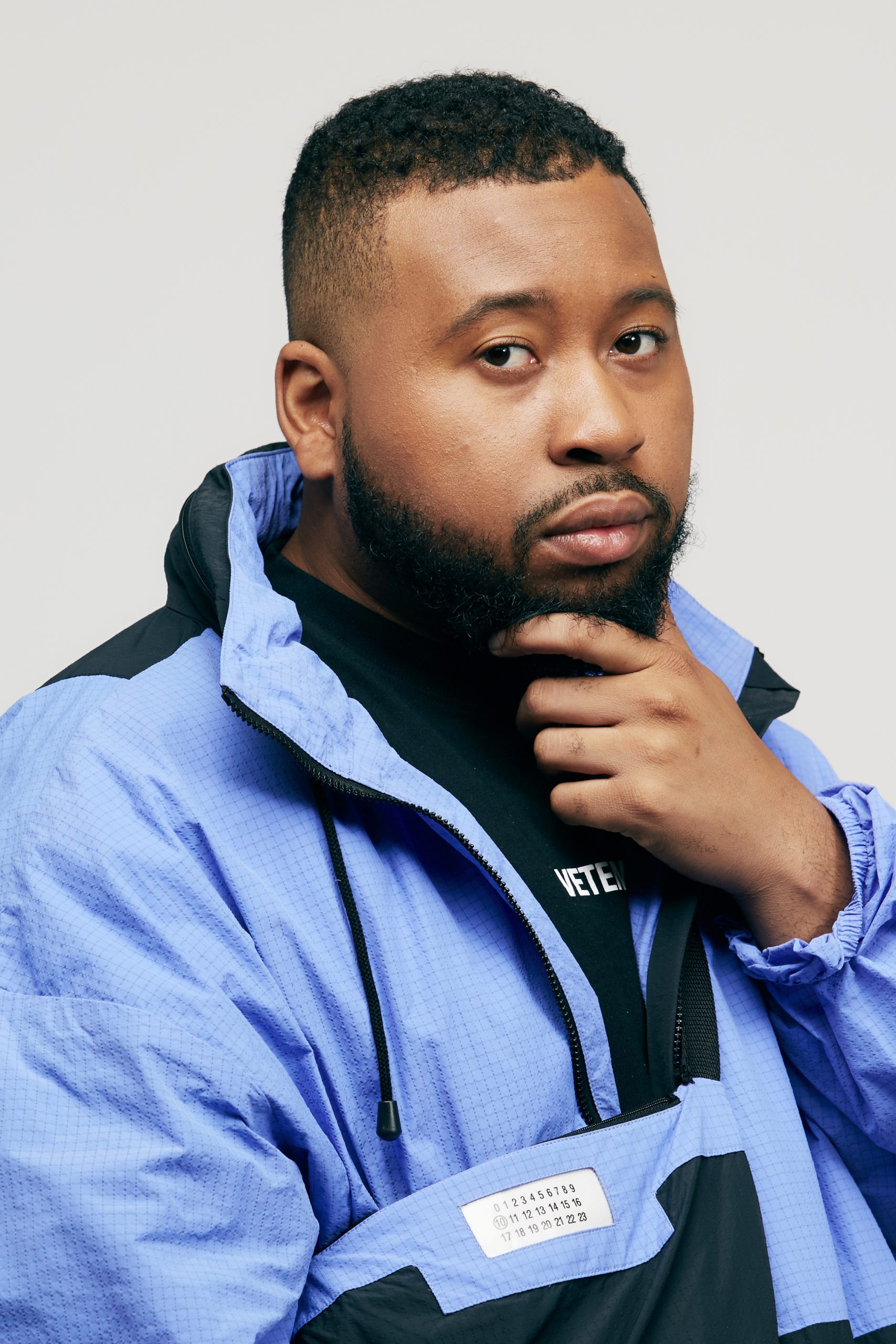 Social media has gotten to the point where people want to have public discourse. But conversation in tweets, or even conversations that might exist on a platform like Instagram—it's not enough. Twitter is used for a bunch of back-and-forth, but a lot of times it lacks context. You don't fully explain what you're really talking about. These quick exchanges, you can't have really good discourse. I think hearing from someone who might be like-minded or maybe thinks differently from you—to have these conversations in audio form, that's the thing that's missing from Twitter. We have better discourse with live audio and definitely with podcasts.
Why did you want to make the shift?
I noticed the shift when my audience—at that time, they were mostly on YouTube—was growing up. They didn't only want to be talked at: they wanted to be part of the conversation. A lot of the time people listen to a podcast because they want to hear their own opinion, said differently, or they want to hear opposing views—or they want to hear discourse between both sides. And I think we're in a time and space where people are realizing that, whether it's politics or other issues that might be of controversy, it's not just two sides. There's a lot of nuance to it, and with nuance comes discourse. And to do it in real time is totally new, and my audience is ready for it. I give a lot of credit to streaming services.
To speak for a moment to your area of expertise . . . Drake's Certified Lover Boy has outstreamed Kanye's Donda. Were you surprised? What's your take on these releases?
Definitely not surprised. Music has almost become a little like ESPN these days. And I do want to take credit for that; I do want to toot my own horn a little bit. I am a person who's made numbers as prominent to the conversation as the quality. 
Kanye's album is something that's more timeless. Drake gave a bunch of music for the moment. But I challenge what some people might consider replayability. Drake's album was supposed to have less replay value and Kanye's timeliness. But as time is passing, even six weeks later, people are playing Drake's album at a clip that's two, three times that of Kanye's album. 
I do think we need to acknowledge when an artist is having his time and when the masses want to relate to him for whatever reason. Nothing against Kanye, but that Drake album? That thing is slappin'. 
What is your favorite thing about creating Off the Record so far? 
The beautiful thing about Off the Record is that it's pushing boundaries. Our pilot episode was between two figures that would normally never be interviewed together. So the show might be uncomfortable. It might be a little bit taboo. It might not be what you see generally in your barber shop, but it's gonna be 100% real. Like we're gonna have real conversations about people and about things that you never thought would happen.
Tune in for Off the Record with DJ Akademiks, and hear him live on Spotify Greenroom tonight at 7 PM ET—and make sure to follow DJ Akademiks to get notified anytime he goes live.