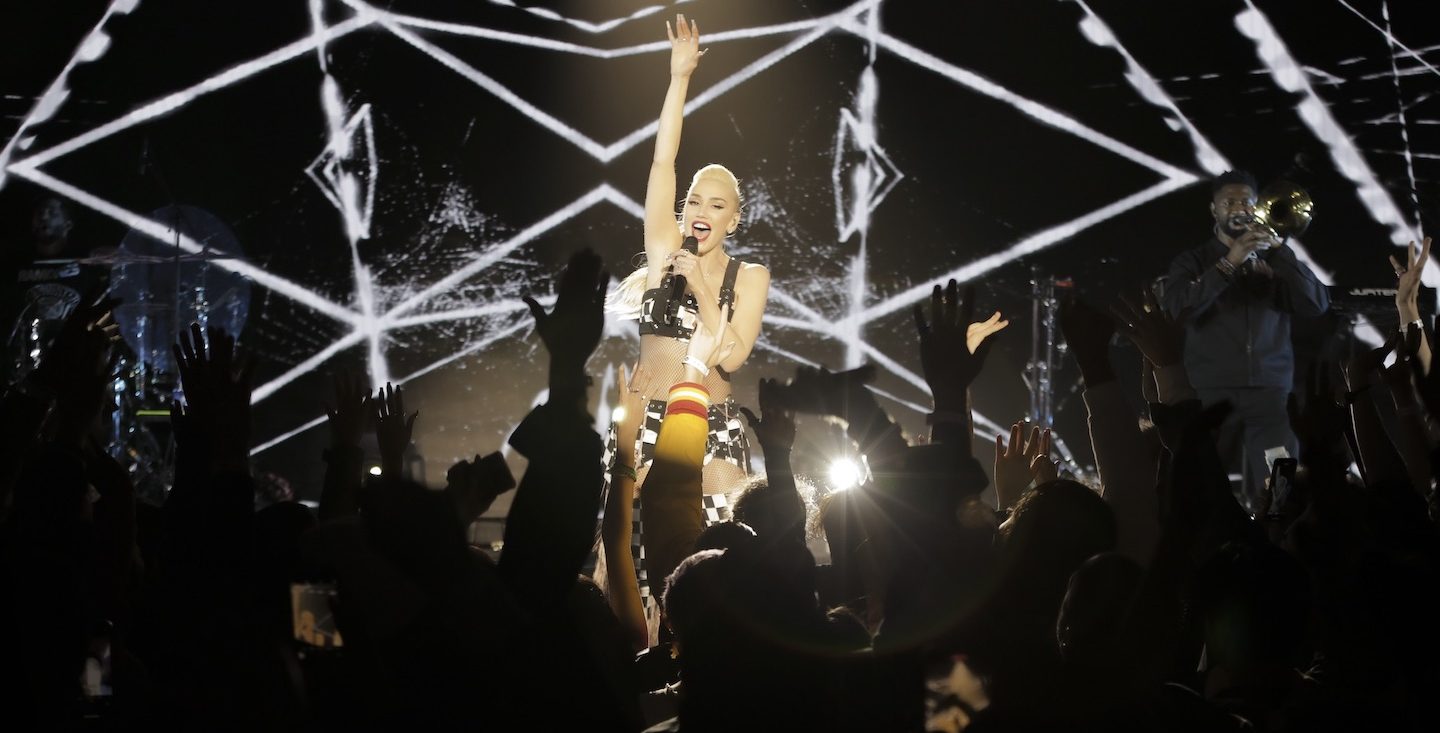 NOT JUST ANY GIRL
Gwen Stefani Joined Spotify for Our 2021 Wrapped Party—and Shared What She Streamed This Year
Photo credit: DiPPLE/BRUISER PICTURES
Last night in LA, Spotify hosted A Totally Normal Party for 2021 featuring audio activations, Wrapped-themed merch, DJs mixing their sets, and a performance from the one and only Gwen Stefani. For the Record was lucky enough to grab Gwen backstage to ask a few questions around her busy year and Spotify Wrapped, and we even got her to share a message to the loyal fans who found the artist in their own Wrapped results.
You've had a standout year on Spotify, with a 36% increase in streams over 2020. What were some of the events and moments from this year you want to bring with you into 2022?

Some of my favorite musical moments of last year was being able to put out new music. I released "Slow Clap (with Saweetie)" at the beginning of the year. I also got to go back to Vegas to do my "Just A Girl" residency. What a blessing it has been to be able to do those shows—I never thought I'd have a residency in Vegas! This year, I've also been back in the studio and writing a lot, so in 2022 I'm looking forward to releasing new music.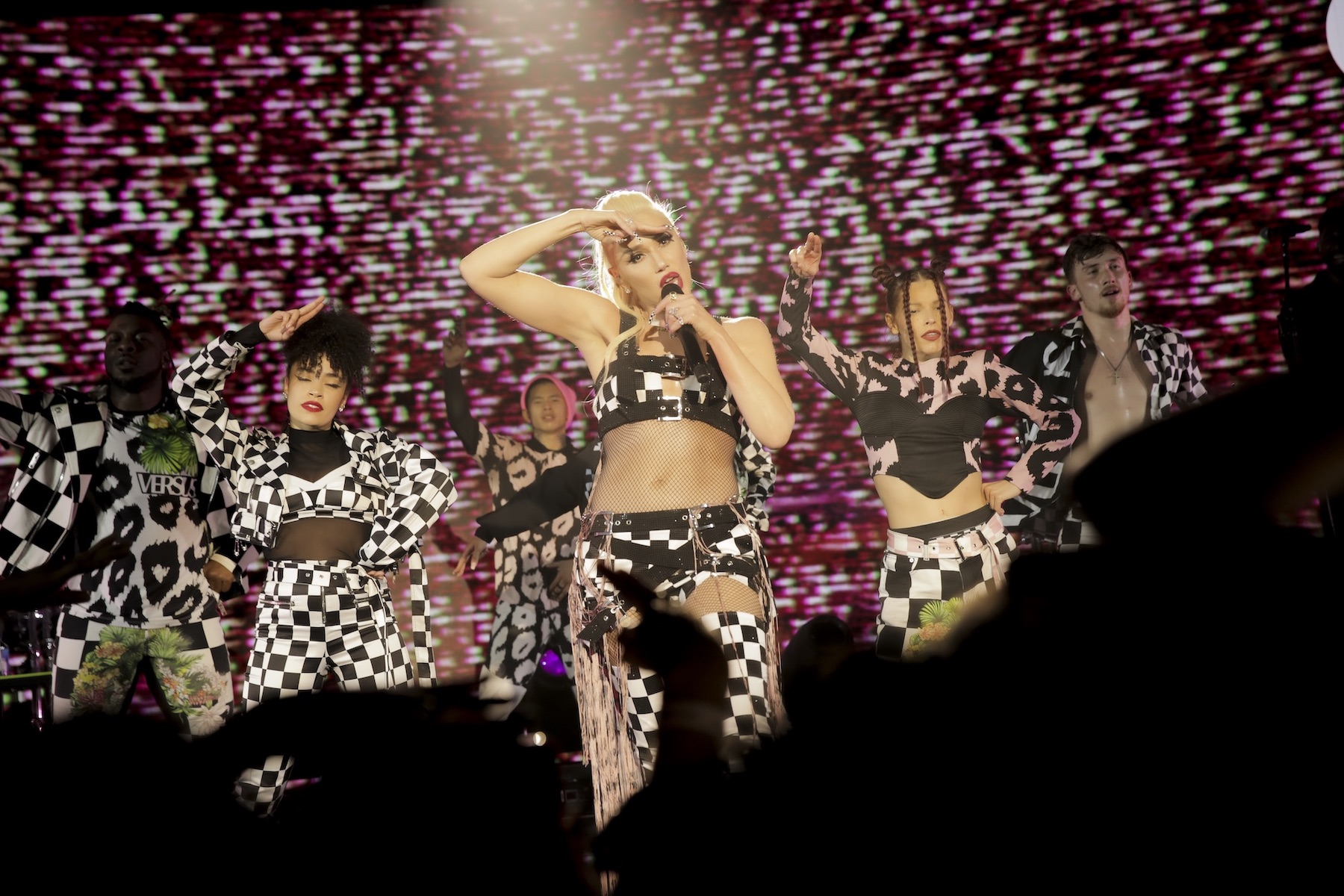 Photo credit: DiPPLE/BRUISER PICTURES
As an iconic artist with a long history, how do you use tools like 2021 Wrapped for Artists and Spotify for Artists to help you stay engaged with longtime and new fans?
I love seeing where people are listening from, what they're listening to, and how they're finding me—it's always changing and amazing to see. Like the fact that I can see how many people in the world are listening to my music right now? That's awesome.
Who were some of the artists you listened to on repeat this year? How about playlists and podcasts?
This year, I married my best friend, Blake Shelton. He wrote a song for me when we got married, "We Can Reach the Stars." So I've been listening to a lot of country music. I also love Post Malone. 
My most listened-to playlist of 2021 was probably New Music Friday. When I'm working out, I use that time to find new music that I like. 
Over the last few years, my favorite daily podcast has been Pastor Rick's Daily Hope podcast. I'm all about physical exercise for my mental health and spiritual exercise for my heart.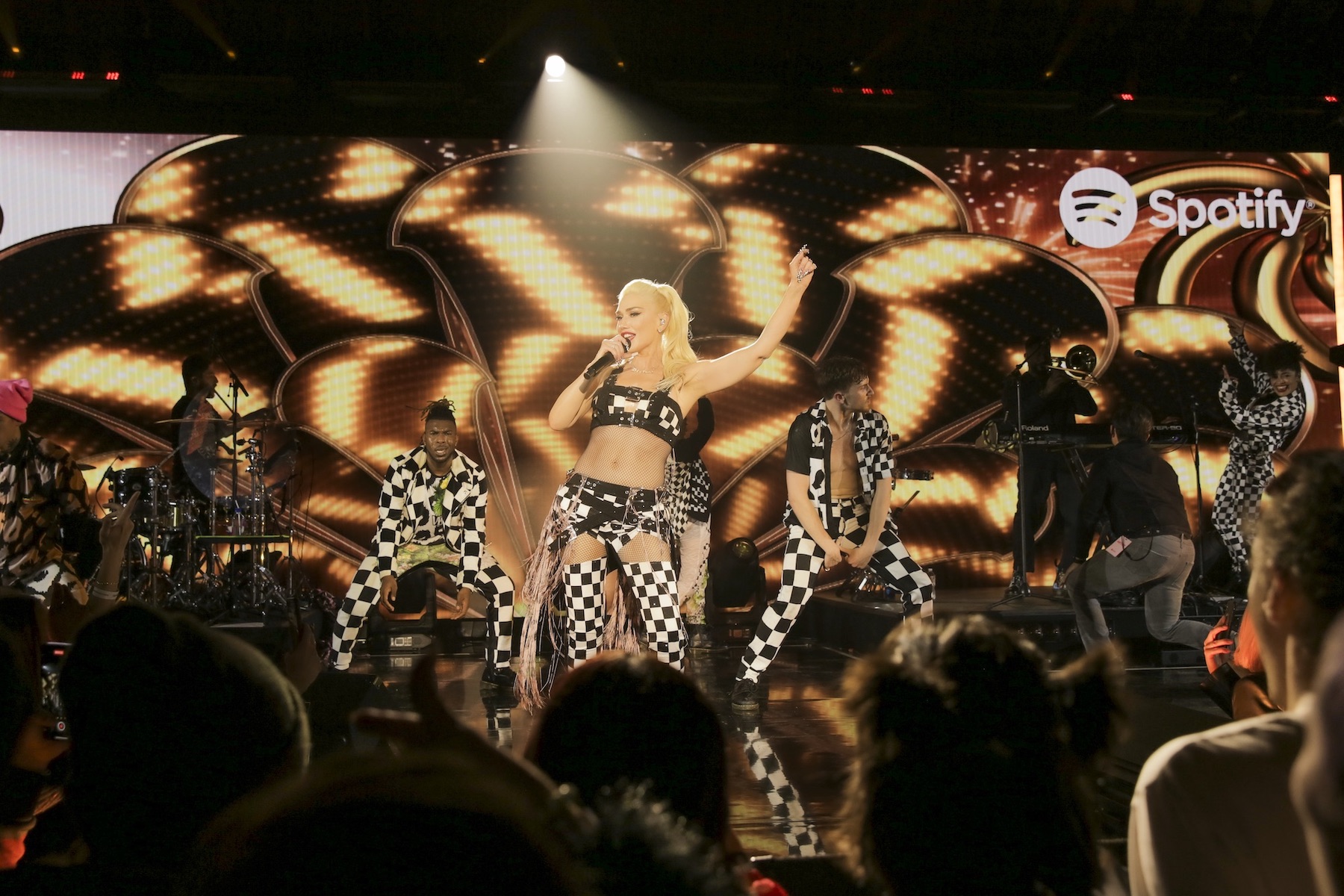 Photo credit: DiPPLE/BRUISER PICTURES
As a part of No Doubt, you gave the world several girl-power anthems that still resonate today. Are you seeing the same type of female empowerment happening in lyrics now? 
There are going to be certain artists that are always honest and truthful no matter what gender they are. Those are the types of songs that really speak to people. When I wrote songs, I wasn't consciously trying to influence anyone to be empowered because of my gender. I was just speaking my truth and what I saw and felt. There was no agenda and there was no plan. There are always going to be artists that are genuinely speaking from their hearts, and I definitely see some of those artists out there today.
What do you want to say to everyone who had you on their 2021 Spotify Wrapped?
Thank you for listening to my music all these years. I would not be me without you. 
Stream Gwen Stefani's latest EP, Just A Girl, below.