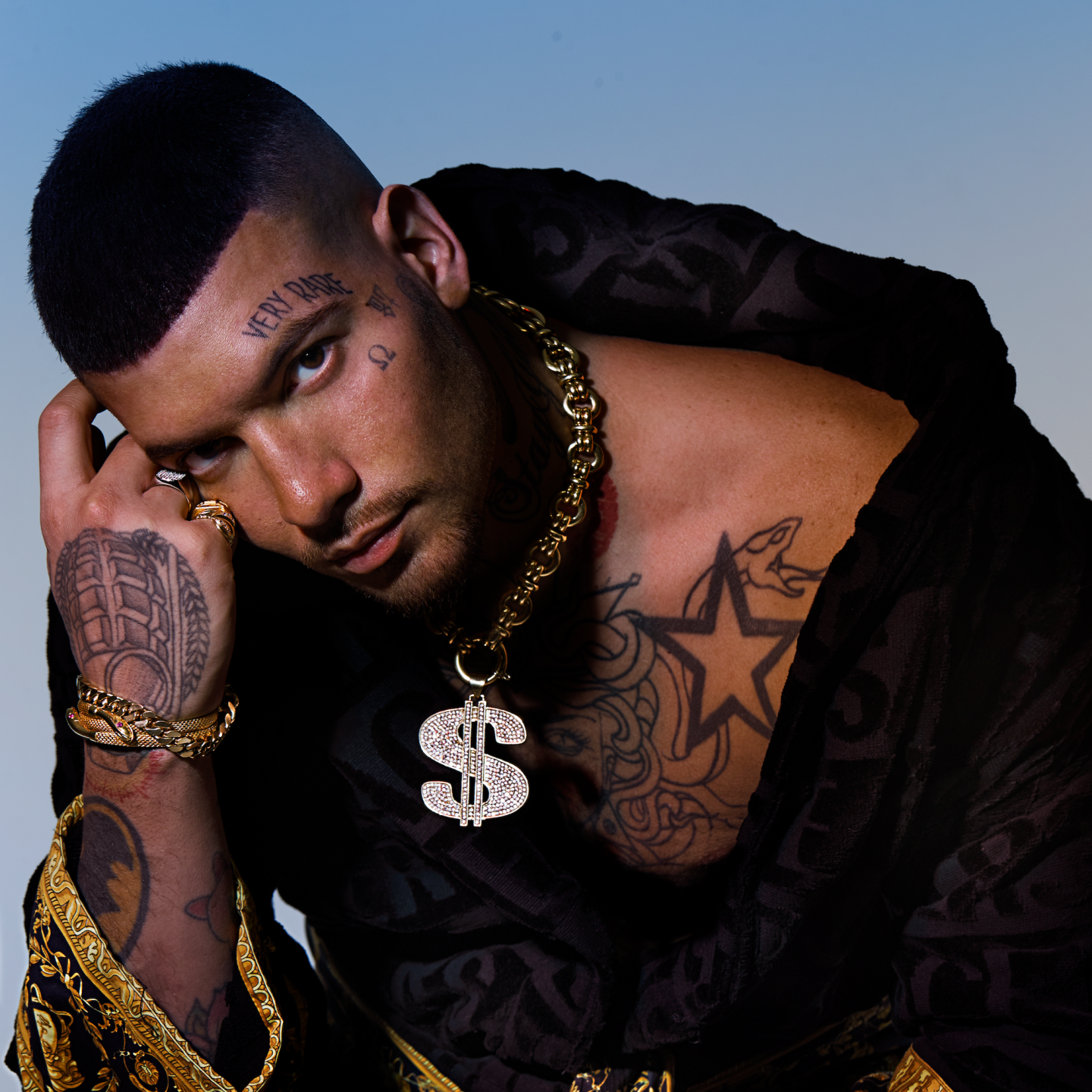 BACK FOR ROUND TWO
Greek Rapper SNIK Goes From Breakout Artist to Record Breaker With '1987'
The year 2020 was pivotal for music in Greece: Spotify began offering local content to Greek listeners just as Greek rapper SNIK released his first album, TOPBOY. For the rapper, the two events' convergence was an example of stars aligning. "When Spotify's [editorial] launch in Greece coincided with the release of my debut album, it was a big opportunity for me to work with Spotify to achieve huge milestones," shared SNIK. At the time, the rapper was the featured artist on the cover of Spotify's playlist "Hot Greek Rap." Now, close to two years later, SNIK is still taking the music scene by storm—and breaking Spotify records while doing so. 
Upon release, TOPBOY went on to garner SNIK the title of best-selling artist in Greece, and he set records with the most-streamed album in a day and in a week on Spotify. The rapper's latest album, 1987, which debuted mid-January, has very much followed suit. It broke SNIK's previous record of the most-streamed album in both a day and a week in Greece, and its popularity has allowed SNIK to re-cement his place as the most-streamed artist in both a day and a week in the country.
The Athens-born rapper may be seeing similar success, but his sound has changed over the last two years between releases. "I believe that both my music and I have developed since the release of my debut album," SNIK told For the Record. "The music, the lyrics, and the vibes on my tracks [for 1987] reflect a more mature version of myself."
SNIK's sophomore album consists of 11 songs that cover different topics with a variety of musical stylings, including unique productions from his music producer, Bretbeats. 1987 also features other artists from the local rap scene. SNIK's hit "NANA" with the rapper Rack has seen the most success, including breaking the preexisting record for the most-streamed track in a week in Greece. "The song's feature with Rack was a surprise to the fans and a highly anticipated collaboration. Even though we have different styles of rapping, our flows mixed perfectly and created a masterpiece. It's certainly one of my favorite tracks on the album," said SNIK.
SNIK may be rapping in Greek, but he's finding listeners across borders in countries like Germany, Italy, Cyprus, the UK, and Serbia. "SNIK is a magnetic artist, smart, and committed to his audience and music partners like us," shared Melanie Parejo, Spotify's Head of Music for Southern Europe. "His unique artistic perspective and production make SNIK a strong artist within his genre and beyond."
Fans of the rapper were eagerly awaiting 1987's release, and they got a sampling of the new music when SNIK teased a few tracks on his social media. "I believe the main reason that this album resonates so much with fans is because it speaks to the audience's heart," explained SNIK. "People know I created this album with a lot of effort and love."
SNIK is enjoying his success but he's not sitting back and taking a break. He's currently working on a deluxe version of 1987 with more tracks and collaborations. The artist is also traveling around the world shooting video for the album. "As always, my fans can expect me to be a pioneer in the rap game and give them the best rap tracks and videos in the scene," said SNIK.
Get to know the rapper with the playlist This is SNIK, below.