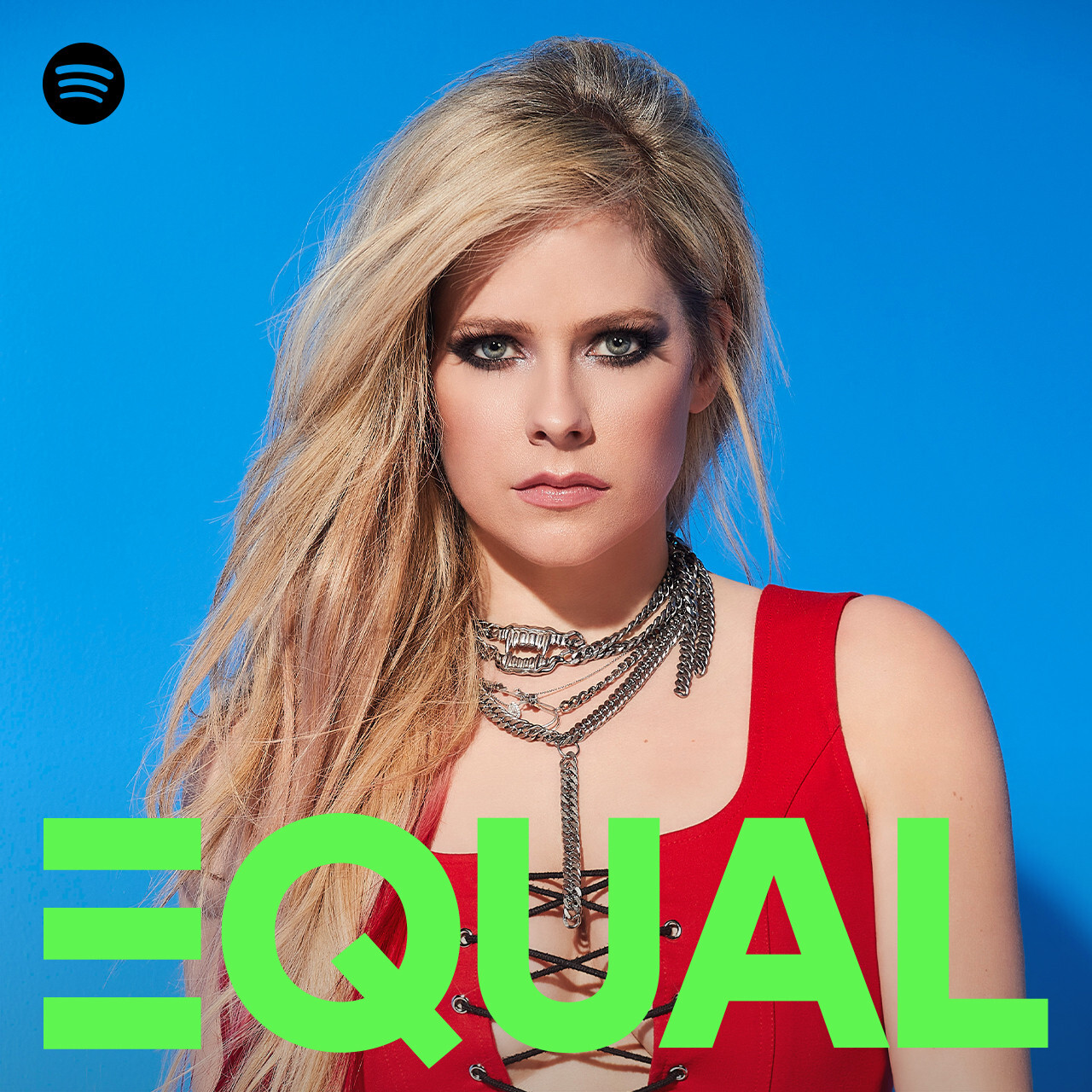 WOMEN AT FULL VOLUME
Avril Lavigne Is Back With a New Album and Is Spotify's EQUAL Ambassador of the Month
At just 17 years old, Avril Lavigne found success with hits like "Complicated" and "Sk8er Boi," which sharpened traditional pop across a punk edge. Along with a series of Grammy nominations, including one for Best New Artist, the young Canadian singer-songwriter amassed an impressive following of fans who loved her personal lyrics and signature style.
Following her debut album, Let Go, Avril released five more albums that showed off a range of musical styles and themes. Fast-forward to 2022 and Avril is back with a new album and the distinction of Spotify's EQUAL Ambassador of the Month. EQUAL is Spotify's global music program aiming to combat gender disparity in the music industry by amplifying the work of women creators around the world. Avril's known for writing and singing songs that bring female empowerment front and center, which makes her role as March's EQUAL Ambassador a perfect fit.
Listeners can find Avril on the cover of the EQUAL Global playlist, which also includes the latest single, "Bite Me," from her new album, Love Sux.
For the Record caught up with Avril and asked a few rapid-fire questions about her music.
The artists who have inspired me the most are __.
Alanis Morissette, The Chicks, and Shania Twain.
One piece of advice I'd give other women artists is __.
Believe in yourself, don't be scared to say no, and trust your gut.
One notable moment in my career so far is __.
Playing live shows internationally and standing in front of a room full of people singing every lyric to my songs. It's the most unbelievable feeling.
My creative process consists of __.
My feelings and guitar.
Some up-and-coming women artists I'm excited to watch are __.
My girl-power anthem right now is __.
"Wannabe" by the Spice Girls.
Ready to listen to Avril's latest music, as well as other women artists around the world? Blast Spotify's EQUAL Global playlist here.