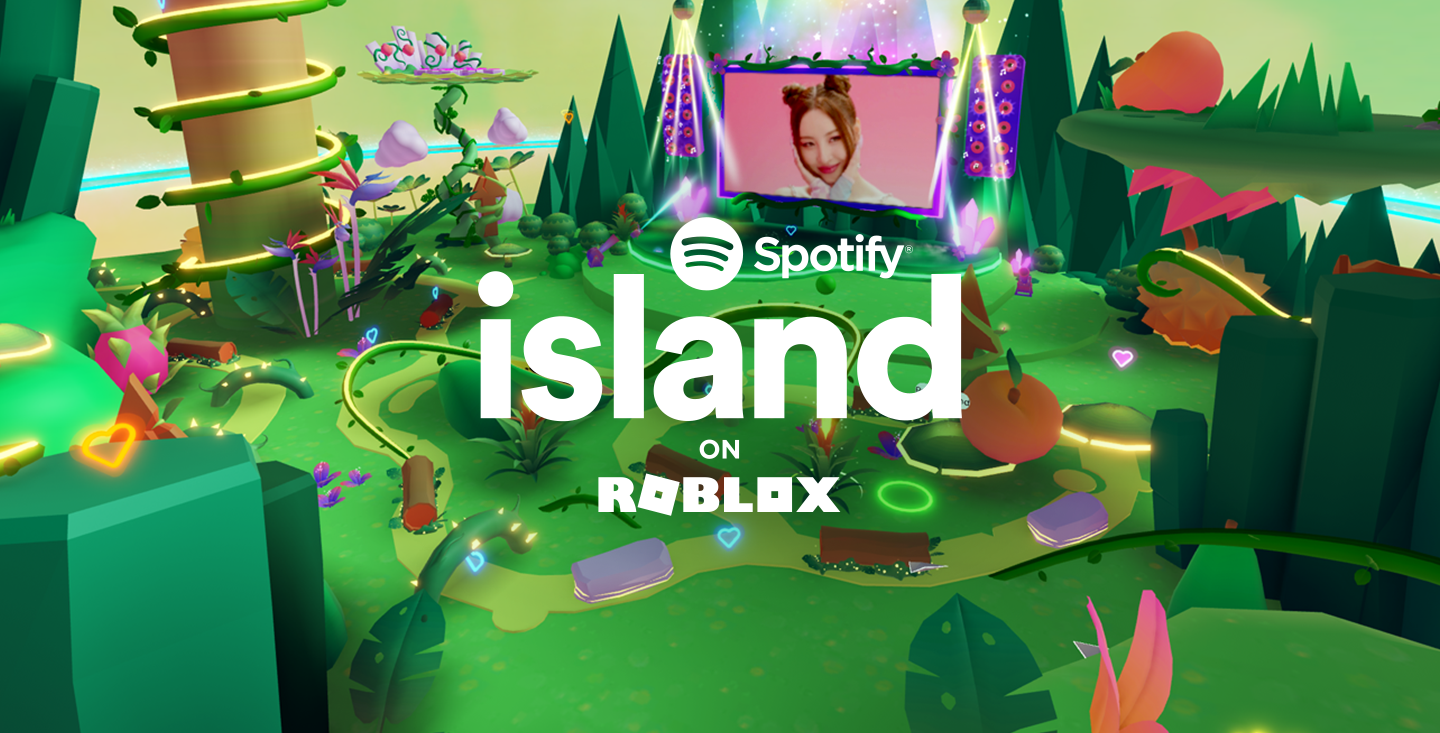 ENTERING THE METAVERSE
Spotify Island Brings New Experiences for Fans and Artists to Roblox
Roblox fans, pack your bags—Spotify is entering your world. Today, we are introducing Spotify Island, a paradise of sound where fans and artists from all over the world can hang out and explore a wonderland of sounds, quests, and exclusive merch. 
Spotify is the first music-streaming brand to have a presence on Roblox, a virtual universe where users can create and play games and share experiences with friends. Through this interactive world, we're creating a place where fans can link up and create new sounds together, hang out in digital spaces, and gain access to exclusive virtual merch. Spotify Island is an audio oasis that has it all. 
Roblox users can mingle with artists, complete interactive quests, and unlock exclusive content. Players can also enjoy an immersive audio experience by creating music and exploring sounds at the virtual beat-maker stations powered by Soundtrap. The island will have other musical Easter eggs at every turn for eagle-eyed users to discover. Users can even climb to the top of "The Charts" by collecting points.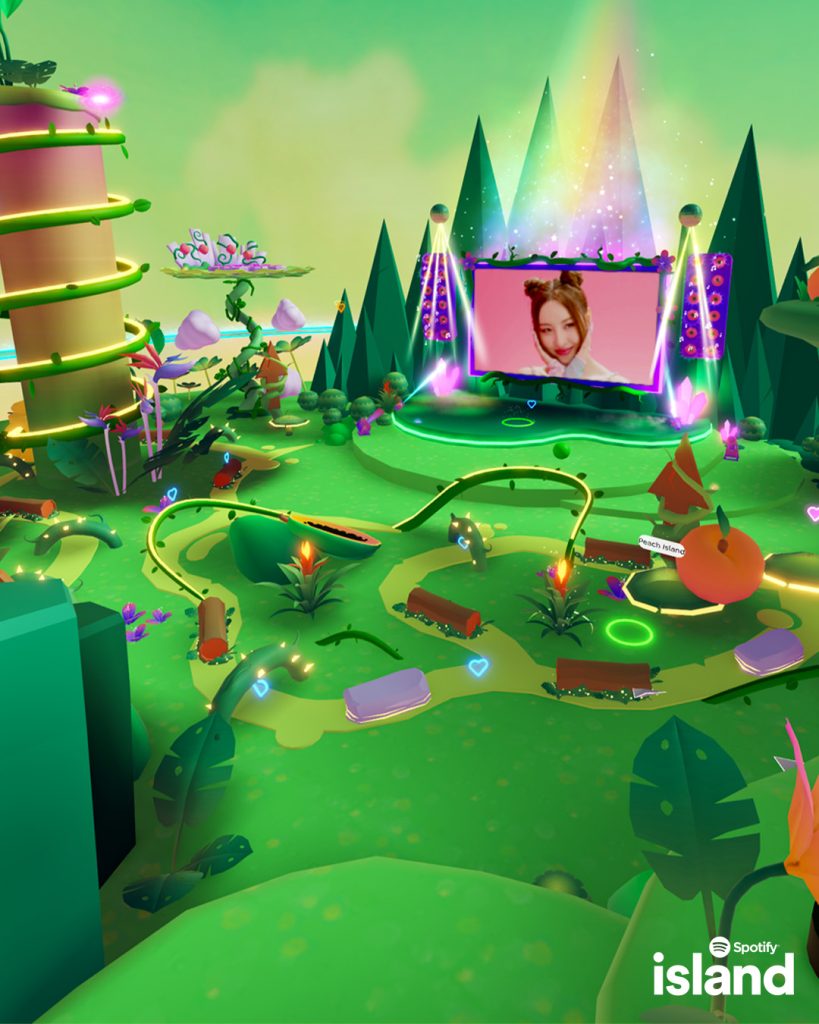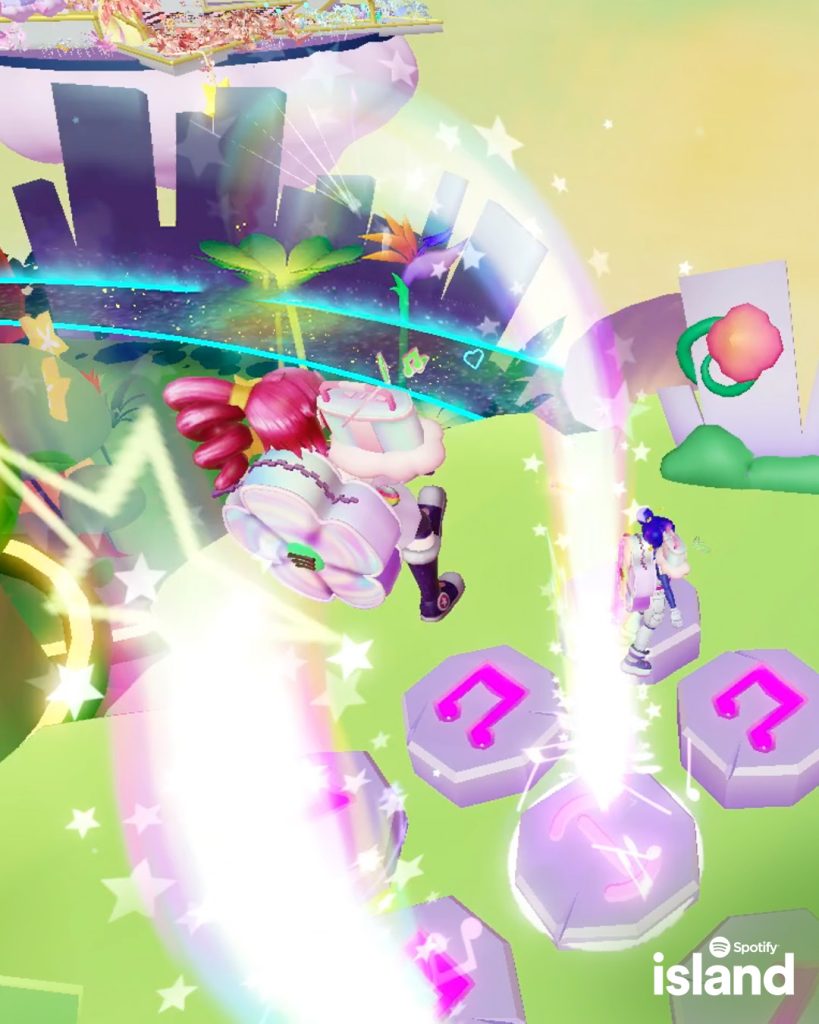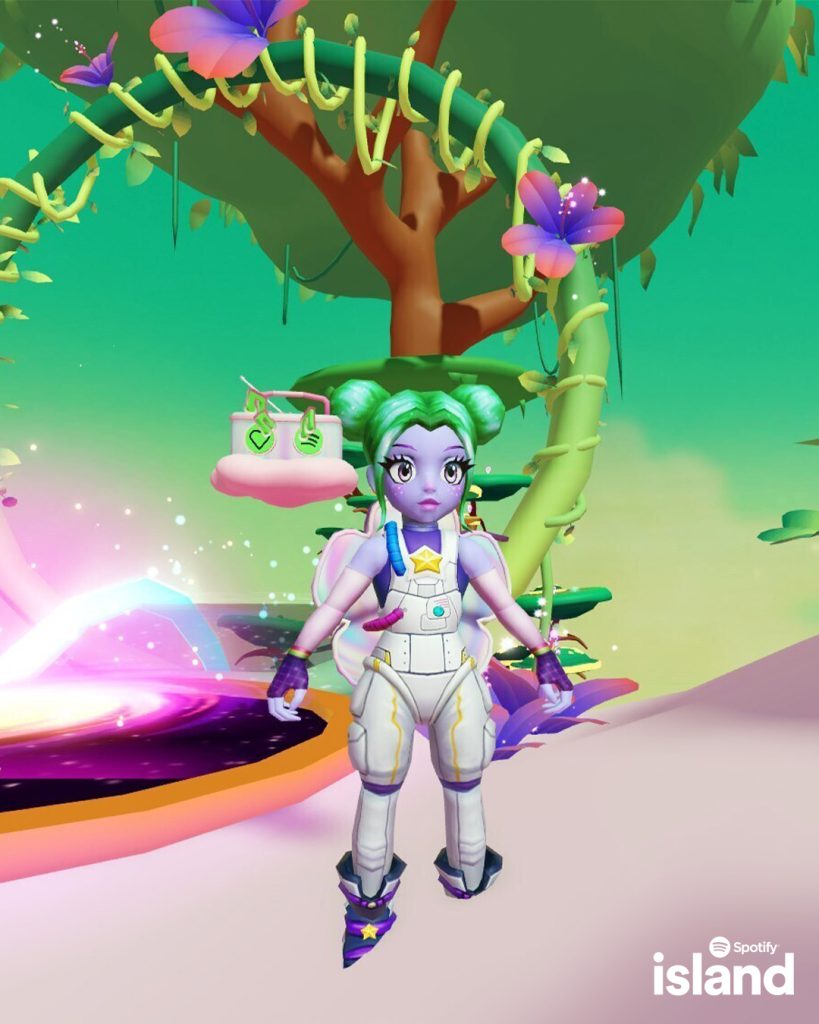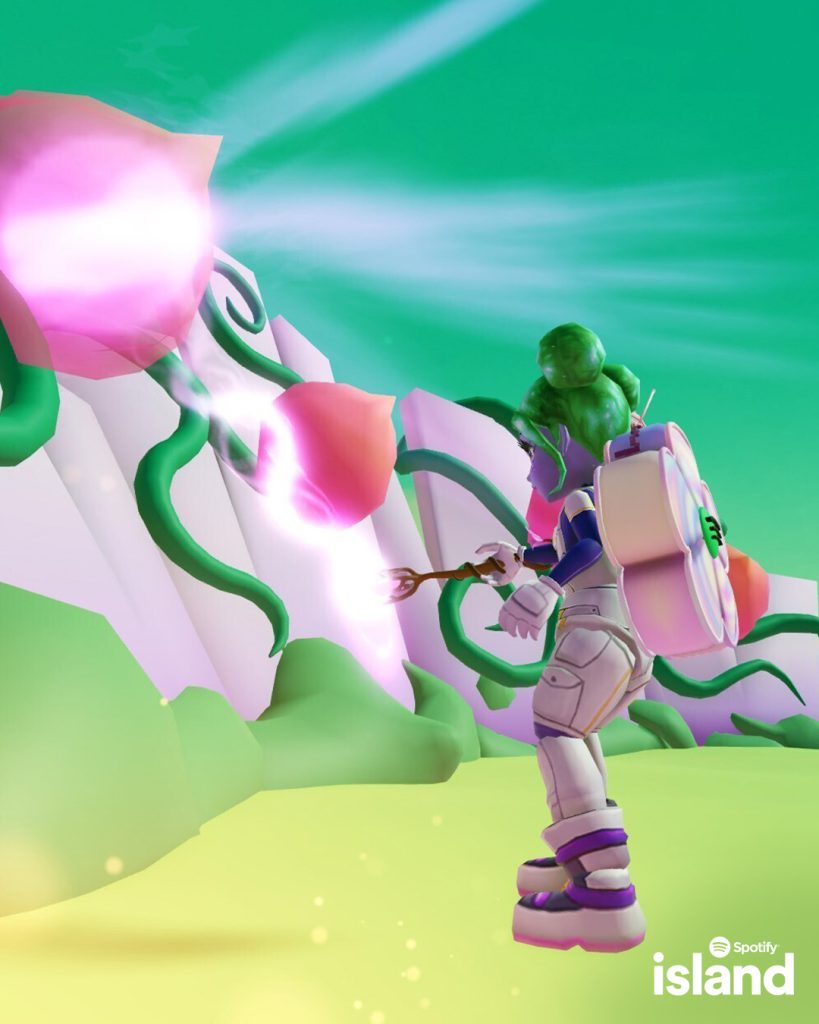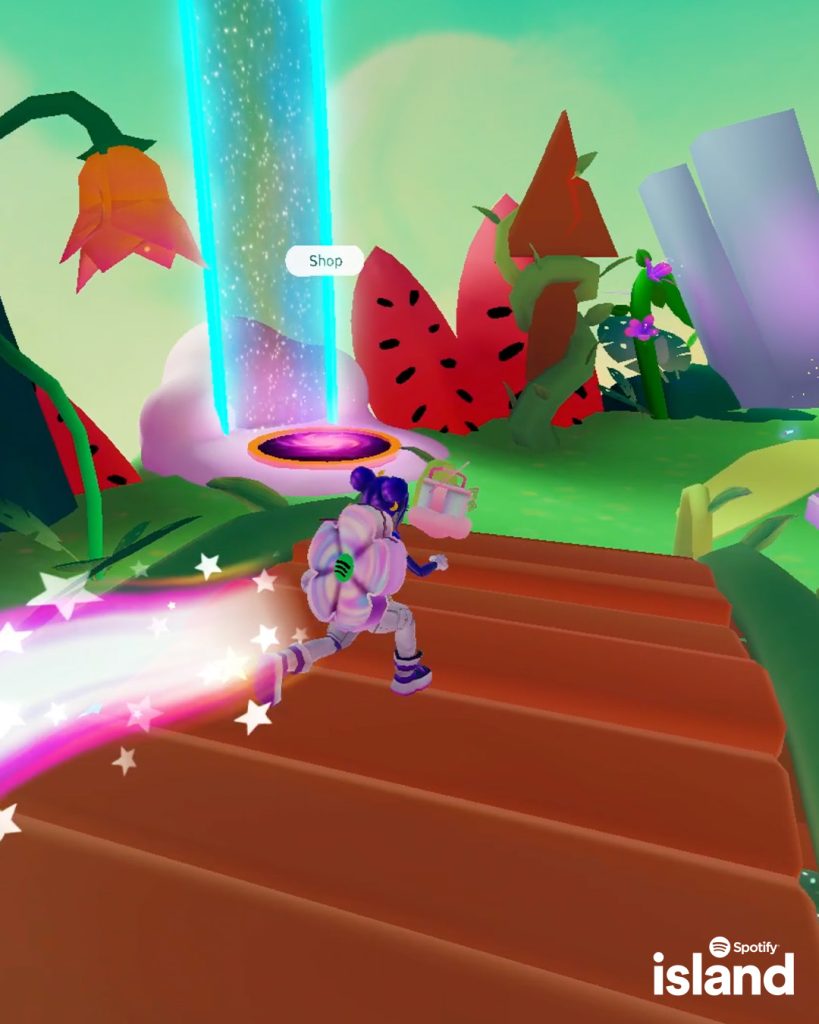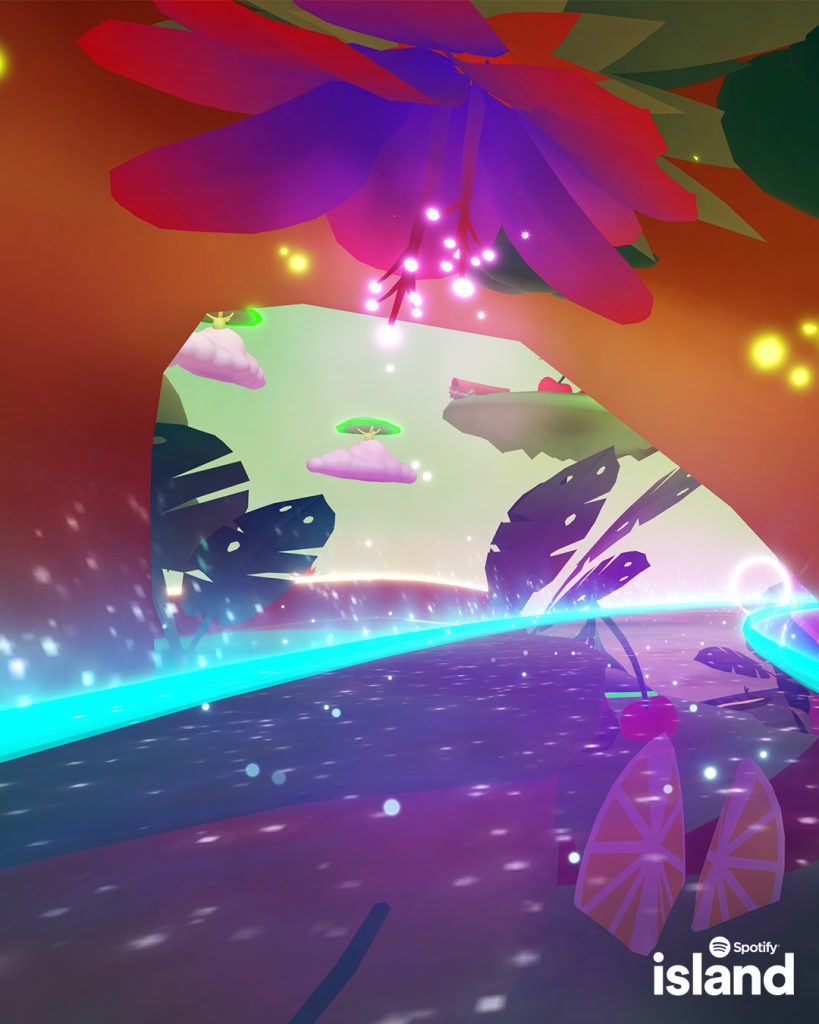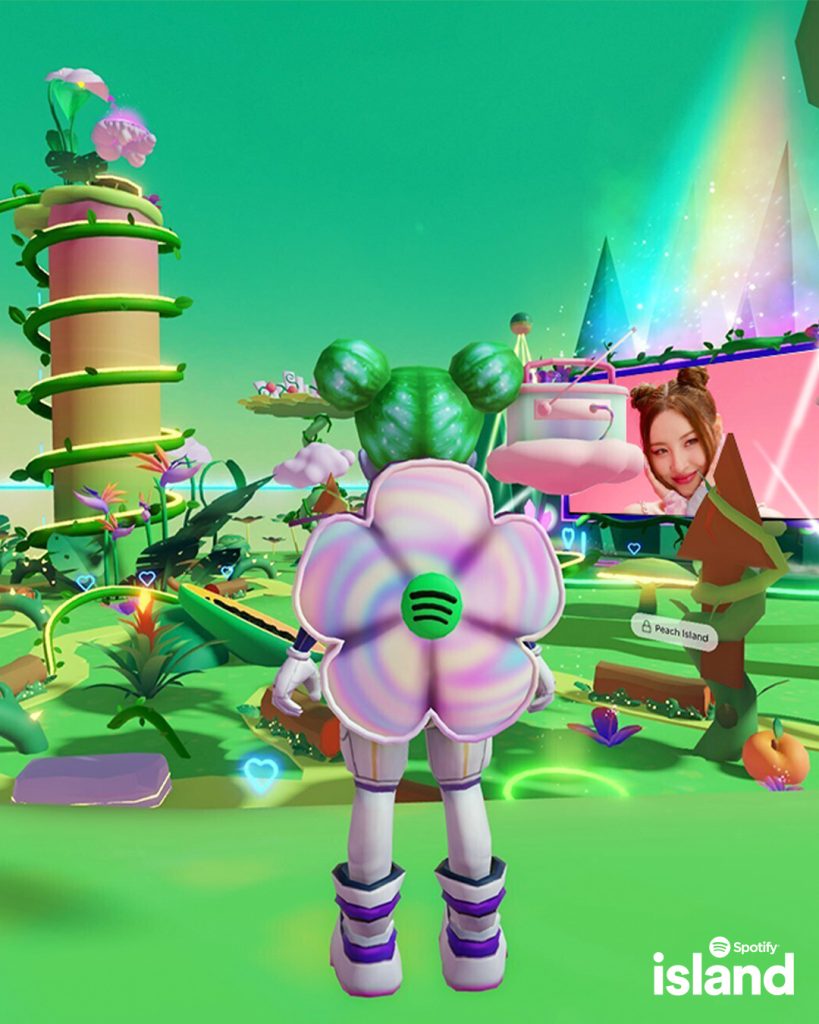 Spotify listeners will also notice some familiar shapes, colors, and icons on Spotify Island. For example, Roblox users will have the chance to collect the heart-shaped "Like" icon, which can be exchanged for merch. These things allow fans to interact with the brand in a whole new way.
From the main Spotify Island, gamers will be able to portal out to the themed islands that will come to life throughout the year. These destinations will be filled with exclusive content, artist interactions, and themed mini-quests that are designed for both superfans and curious explorers.And this launch just scratches the surface when it comes to ways users can experience Spotify Island on Roblox. The first themed experience fans can expect on Spotify Island is K-Park, an homage to all things K-Pop. Coming later this spring, K-Park will give fans the chance to interact with artist superstars Stray Kids and SUNMI.
Through Spotify Island, we're creating an easy opportunity for artists to connect with fans and to partner with Spotify on the creation of in-game virtual merchandise. Spotify's portion of those sales will go directly back to the artists themselves. We'll work with artists to create more opportunities like this in the months ahead.
Spotify immerses users in a world of audio no matter how or where they're listening. Now, with Spotify Island on Roblox, we're bringing new, unique experiences to fans and artists alike. To see for yourself, visit http://www.roblox.com/spotify.
Music for all your adventures on Roblox. Check out Spotify Island on Roblox today.