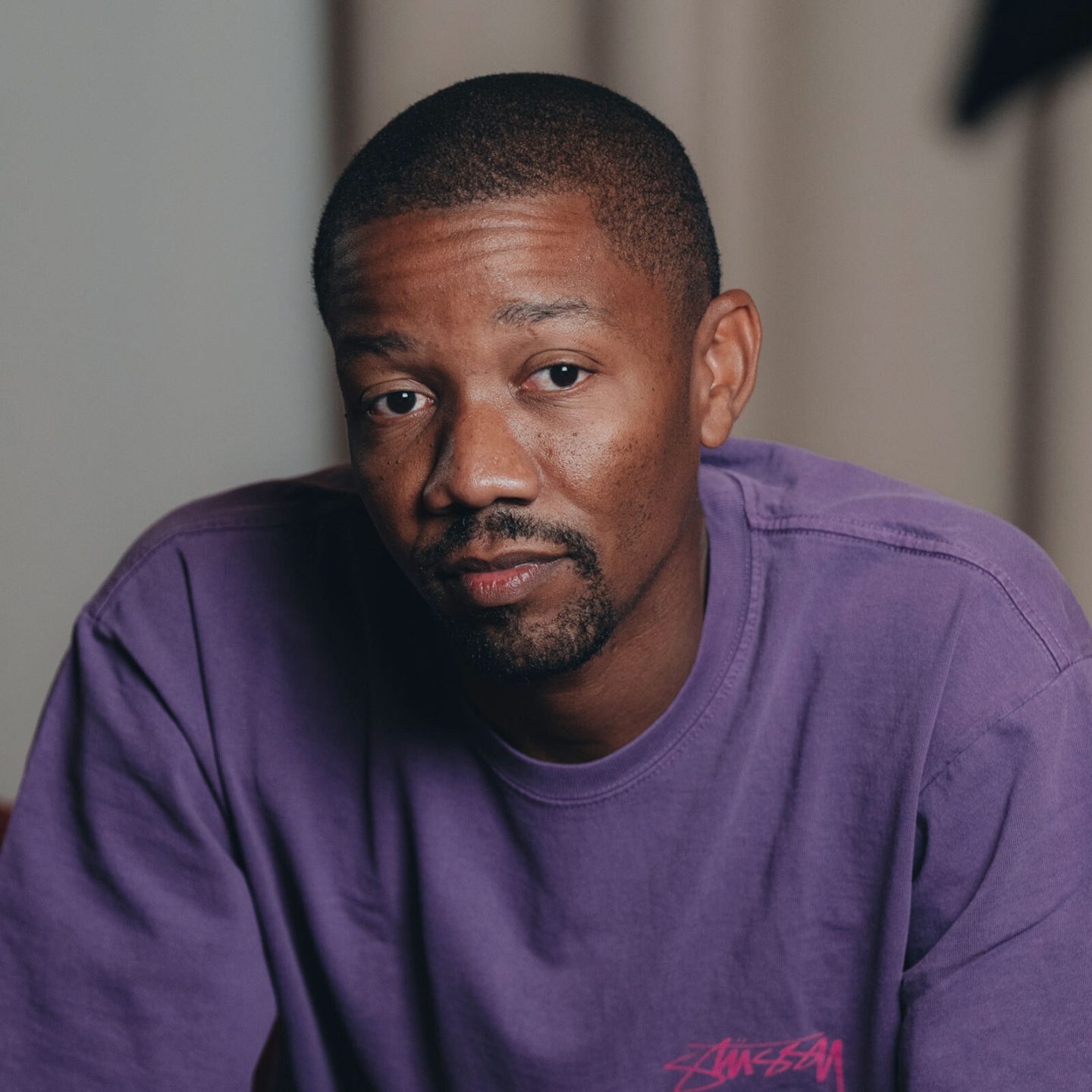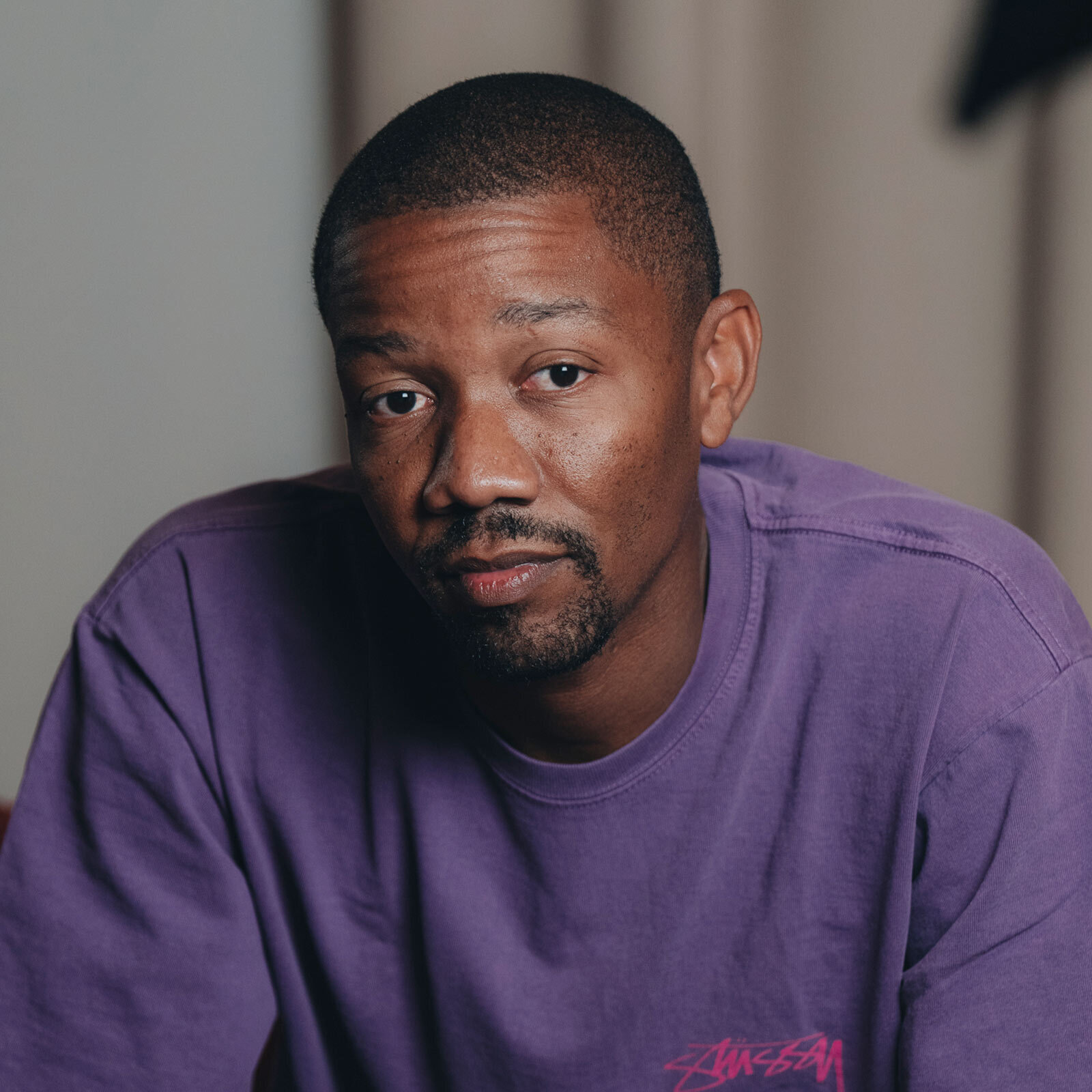 LIFE IN THE FREE STUDIO
'The Art of Letting Go' Podcaster Mike Brown Talks Collaboration, Growth, and the Importance of Supporting Black Creators
In February, Spotify hosted The Free Studio, a four-day residency that brought nine Black musicians and creators together under the same roof. Part of the Frequency initiative to amplify Black voices, The Free Studio not only provided access to studio spaces and production resources, but also allowed these artists to connect and collaborate with one another.
The residency included creators like artist Doechii and producer Sango, in addition to Vic Mensa, Indigo Mateo, and Richie Reseda from the podcast Abolition X. One of the many talented creators asked to participate was Mike Brown, host of the podcast The Art of Letting Go. Mike started the show on a whim to talk through his own life experiences, but the series expanded and now serves as a platform for Mike and his guests to explore the idea of Black male vulnerability and their path to personal growth.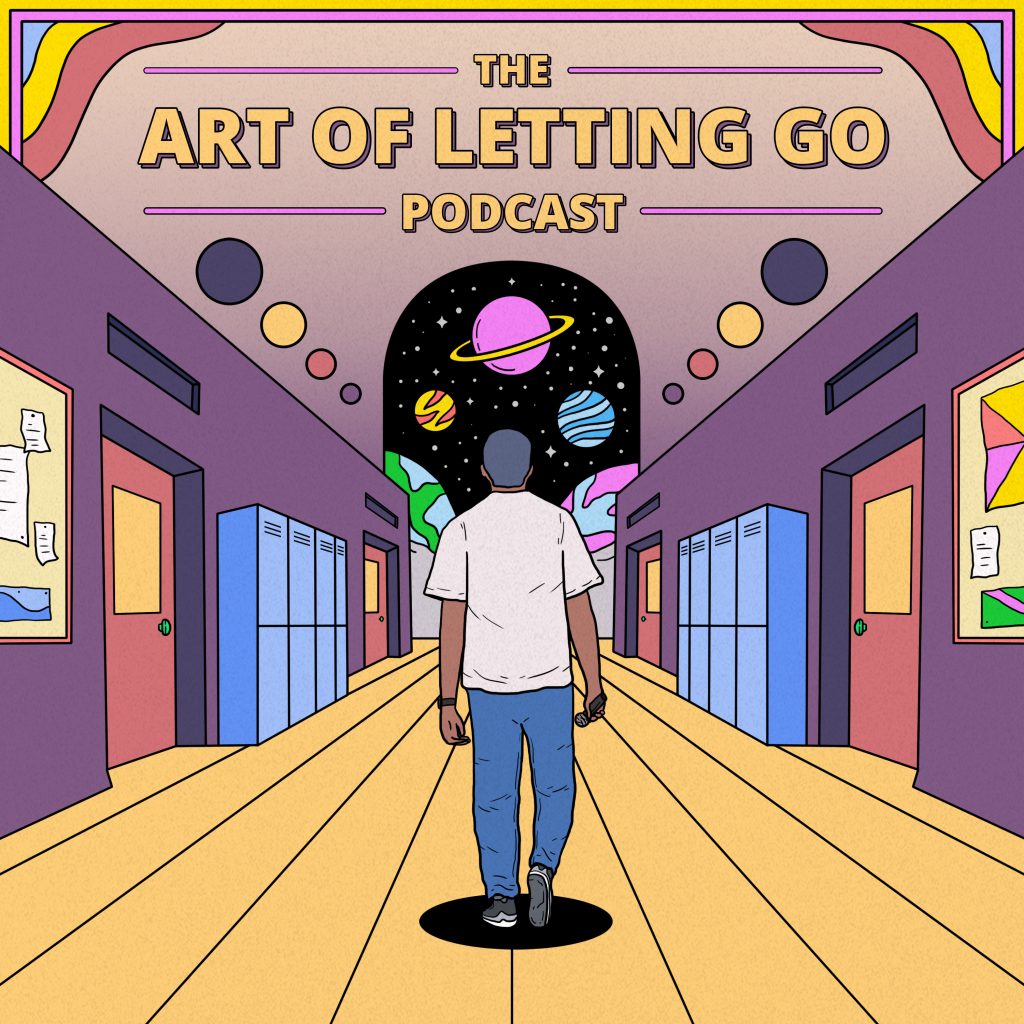 After five years of juggling his work on the podcast with his responsibilities as a teacher, Mike is stepping away from the classroom to work on his podcast full-time. For the Record caught up with Mike to talk about his experience taking part in the Free Studio residency, the evolution of his podcast, and his personal journey along the way.
In what ways has The Art of Letting Go evolved since it first started? Was there anything new that you tried during your residency?
I remember I used to do a lot of editing . . . chopping up what I wanted in the podcast and what I didn't; putting music in and taking music out. But fast-forward to now, and I like to keep the conversation in the rawest form because I want listeners to feel like they're in the conversation with me. 
But recording at The Free Studio opened me up to some of the ideas that I've wanted to try out because I had the space and the time to consider them. Sometimes when I'm recording or working on something at home, I'll get distracted by all the other stuff I need to do. Just being there in that space allowed me to completely focus on the podcast, record some freestyles and some raps. I asked a friend who wasn't able to come by to send me some meditations and I created a segment for people to ask me questions. And I was like, "Wow, like I could have been doing all of this."
What was it like taking part in the Free Studio residency? 
It still has a lingering effect on me. I'm thinking about it right now and it almost felt like a psychedelic trip. I feel like I went into my real life and came back into this fantasy world because it felt like what I was supposed to be doing. It felt very natural. Starting this podcast, I was just trying to just get my feelings out. The Free Studio showed me that I can really do this. Frequency created this space that felt safe enough to be and do whatever I wanted.
What was the spirit of collaboration like within the studio?
Not to be corny, but I think we were all on the same frequency. But seriously, there was just a level of safety. I really connected with the group that works on Abolition X. Everybody was friendly, everybody just felt like they were there on some really positive vibrations. It felt natural to ask somebody like, "Hey, you know we're working in this space together, would you want to work together?" I'm actually supposed to be connecting with Indigo from Abolition X this weekend and possibly recording something for my show. But yeah, it was really dope.
Having spent the last five years working on The Art of Letting Go, did the Free Studio opportunity change, challenge, or help you expand your role as a podcaster?
I would say going into it, that impostor syndrome kind of came up. And that was the challenge to get over. Like, "Am I supposed to be here?" Then actually being in the space and connecting with people, the answer was, "Yes, I'm supposed to be here."
It made me comfortable asking people to collaborate. I've always been hypercritical of creating and art in general, and sometimes it didn't feel safe to tell someone "I want to work with you." But being there just made me think, "Let's just see what we could do, what we can make happen." The last day right before the closing party I asked Anthony Prince Leslie, the director of the Free Studio documentary, if he wanted to record an episode for my podcast. And he was like, "Absolutely, let's record." And we ended up with a really beautiful episode. So that was a challenge I feel like I ultimately overcame.
 You've spoken previously about how one of the core topics of The Art of Letting Go is the idea of Black male vulnerability. Can you speak a little on the ways that this podcast has helped you explore that aspect of yourself?
Yeah, it's definitely made me almost, like, hyper self-aware and just more compassionate toward myself. Because I feel my growth in sharing my experience, and even on those days where I am kind of down on myself, there's always somebody to remind me of how my journey is affecting them. So you know, it's definitely taught me to be kinder to myself to really feel safe within my own body, to communicate and express my feelings and just understand. Like the result of my authenticity is beyond my control. But as long as I'm being authentic, that's all that matters.
Is there anything about Frequency's approach that caught your eye prior to starting your residency? Is there anything that you've come to appreciate after the experience?
Coming into it, I really had only known Frequency for music. But being on the creator side of it and seeing how much the Frequency team poured into me, you know, like not only just giving me this opportunity to create, but really just showing me that they really were in support of what I'm doing. It just felt like people were genuine about really wanting to build up my voice. I guess that could be Black voices, but also my voice, from my personal experience. 
I would say prior to this, I really didn't know what that support looks like. But being a part of The Free Studio, I really felt like there was support for creativity. And there should be more of that because there are so many talented Black creators that don't get the shine. And it's not because the product isn't good, but because everybody doesn't know how to play the game—the social media game or the numbers game. That's all a part of it, but we all are trying to contribute to the world in some type of way. So you know, the more people support us, the more influence and inspiration we could put out in the world.
Want to find out more about the Free Studio residency? Be sure to read our interview with Anthony P. Leslie and watch the Free Studio documentary he directed. And to follow along with Mike Brown on his journey of discovery, check out the trailer for The Art of Letting Go below.