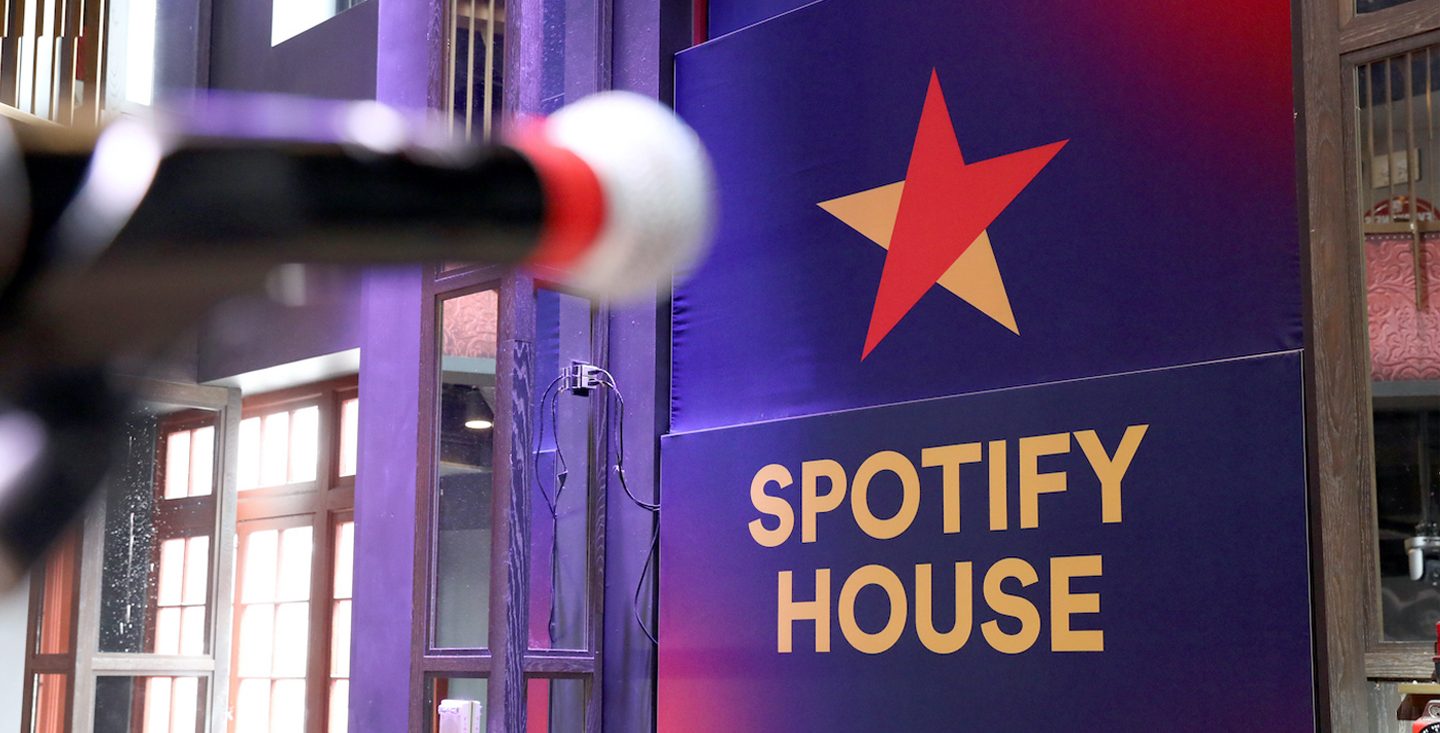 CATCH IT ON MIC CHECK
Four Days of Country Music at Spotify House During CMA Fest 2022
This past weekend, CMA Fest returned to Nashville for the first time since 2019 to celebrate all things country music. Top country stars and emerging artists alike came together at Spotify House to perform and enjoy time in an intimate setting with their fans. Spotify House was located in the unmatched Blake Shelton and Opry Entertainment Group's Ole Red. With four days of performances across two stages, there was something for everyone in the crowd.
Spotify partnered with Meta throughout the event to bring an exclusive Instagram Reels experience to Spotify House, capturing content with director The Tommy B for artists' Instagram and Facebook. Adding to the experience for fans were QR codes from Digital Seat Media, which helped attendees receive real-time event updates. 
Also on the ground was our team behind Spotify: Mic Check, which had the opportunity to speak to several returning CMA Fest performers and newcomers alike. The episode featured R&B-inspired country artist Tiera Kennedy, whose song "Found It In You" recently hit 20 million streams after being featured on Spotify's Hot Country playlist. 
"I remember when I first moved to Nashville, wanting so badly to be on all those playlists. To see my music on all those playlists is really cool and it feels really special."
Meghan Patrick, who performed at CMA Fest again this year, was also thrilled to be back onstage. "I've always looked at CMA Fest as a huge milestone and a huge opportunity to be part of. Every year it feels like I get a few more opportunities to play and show my music and play some different stages. Every year it's always super exciting and a great opportunity to have some great exposure to a lot of fans in a short amount of time." 
Check out the episode, which also features Erin Kinsey and Brett Eldredge, below.
Read on for a little more from each day of CMA Fest.
Day 1: Darius Rucker, Dan + Shay, Brett Eldredge, Ashley McBryde, and more
Spotify House got off to an incredible start with Darius Rucker, Dan + Shay, Brett Eldredge, Chase Wright, Brantley Gilbert, Ashley McBryde, Dustin Lynch, Dalton Dover, Nate Smith, Ashley Cooke, Kameron Marlowe, Meghan Patrick, and Nikki Lane taking the stage for day one. 
Superstar Darius Rucker kicked off with a high-energy opening set, performing chart-toppers "Alright" and "This" as well as his iconic Hootie & The Blowfish track "Only Wanna Be With You" and fan favorite "Wagon Wheel."
Hannah Ellis, Dalton Dover, and Nate Smith soon hit the stage for performances of their own tracks as well as famous covers from fellow country artists. They were followed by a full-circle moment for rising country star Chase Wright, who made his Spotify House debut just a few years after he found himself waiting in line to get into the CMA Fest hot spot. 
Fans were treated to a surprise performance from Jimmie Allen when he joined Ashley Cooke onstage for their song "Good Goodbye" and a duet of his song "Freedom Was a Highway." Kameron Marlowe dazzled the crowd, as did Meghan Patrick, who serenaded fans with "Heart On My Glass," accompanying herself on the harmonica. As the sun went down, Brett Eldredge performed two tracks from his upcoming album Songs About You, including the album's title track and latest single, "I Feel Fine." This year, we also hosted our Fresh Finds Rooftop for the first time. The rooftop stage featured emerging artists Abby Anderson, Chris Ruediger, Taylor Edwards, Maggie Baugh, Tanner Adell, and Jordan Rowe.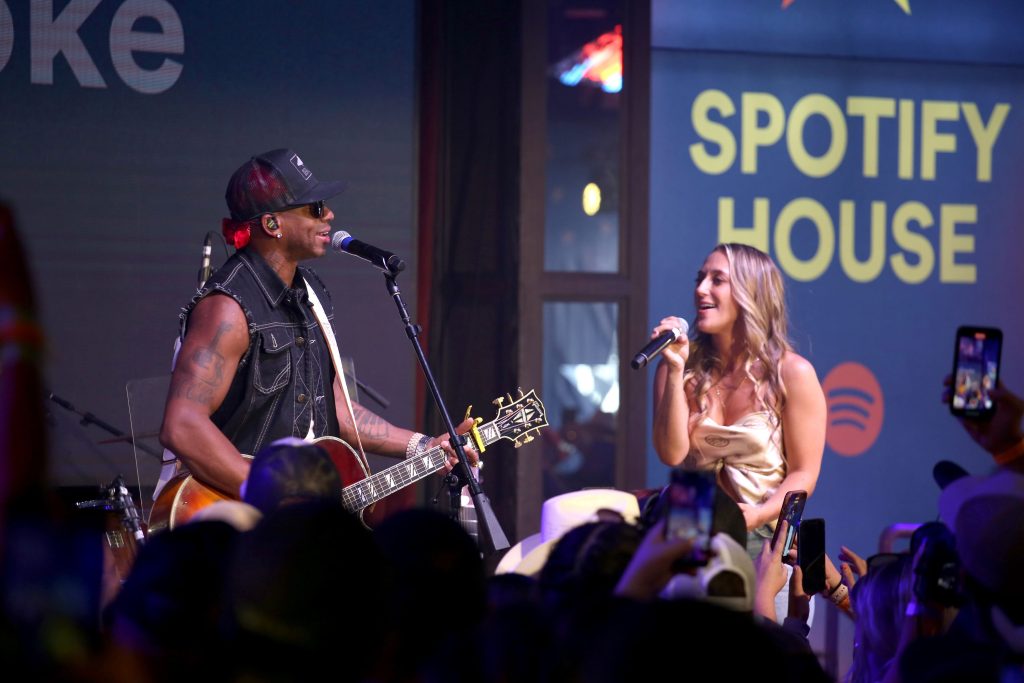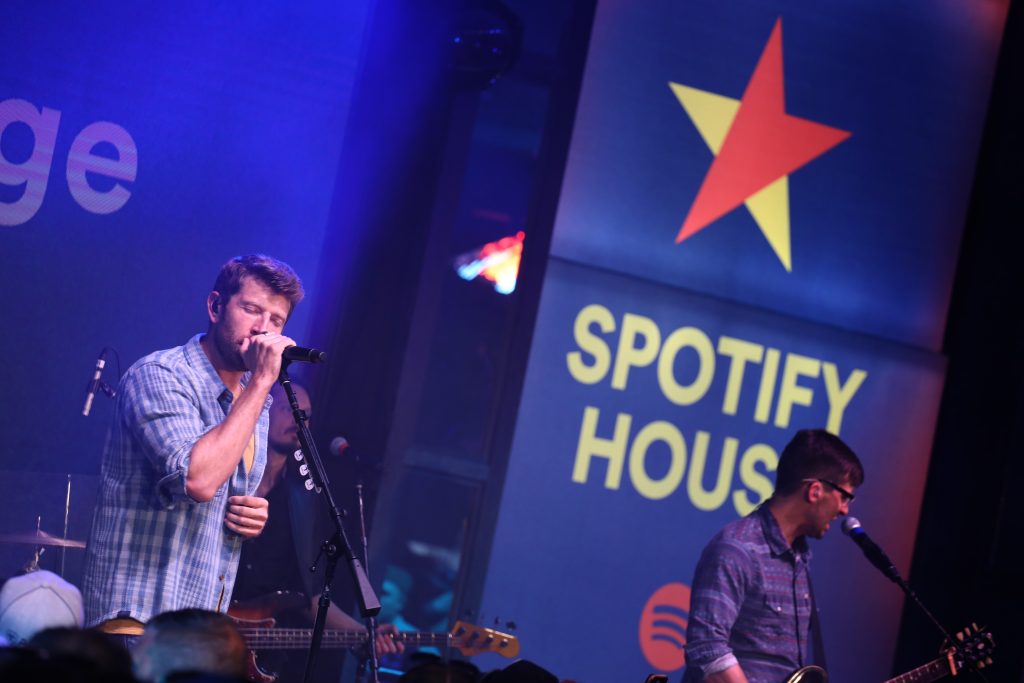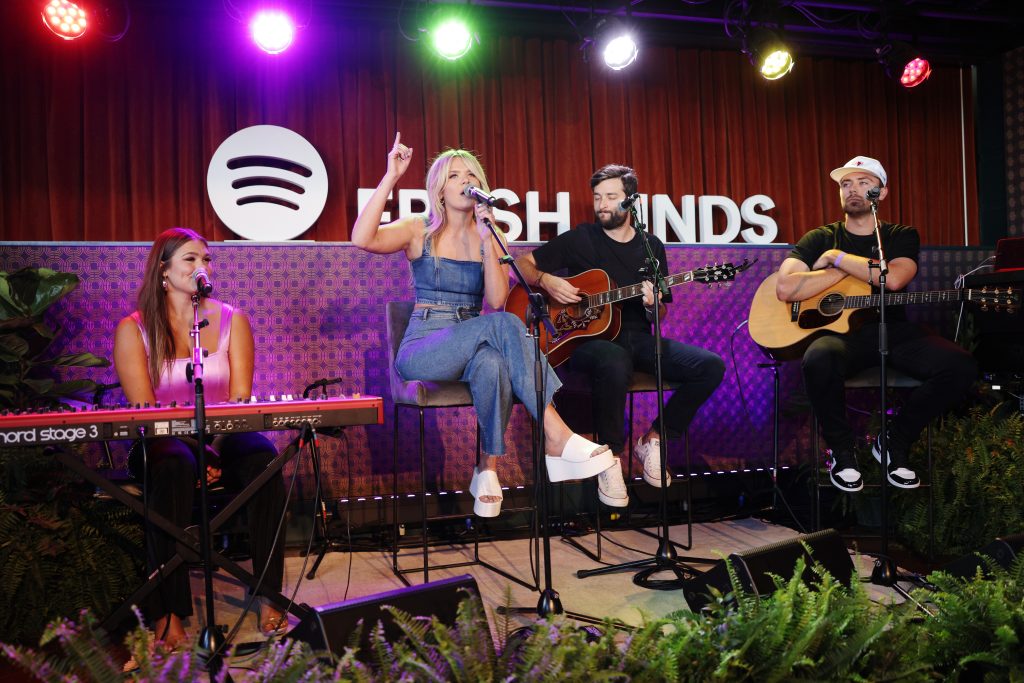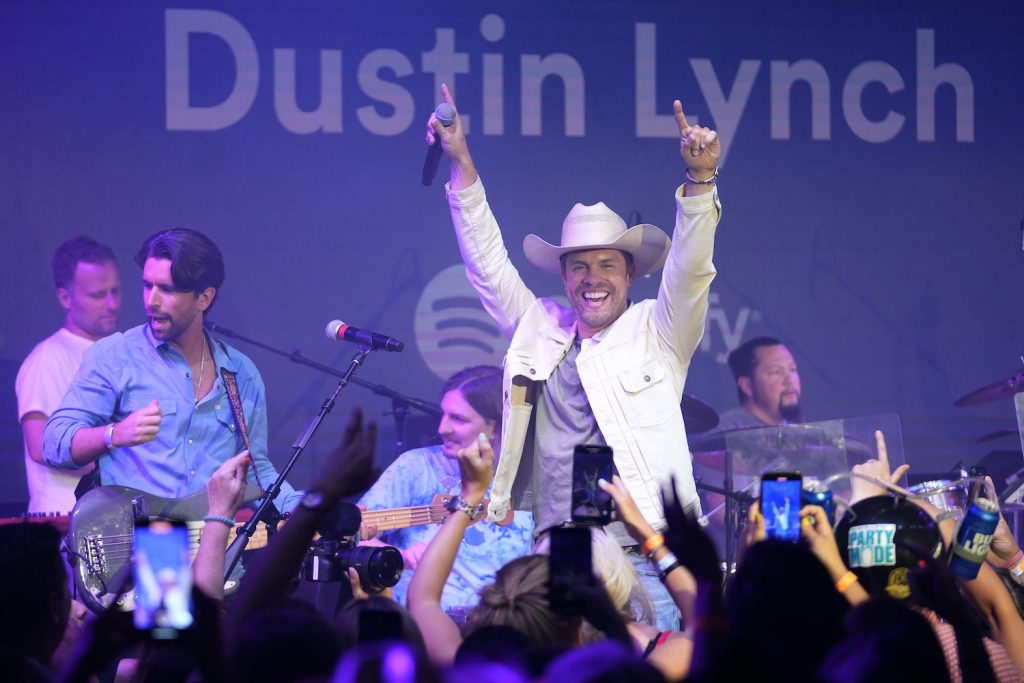 Day 2: Kelsea Ballerini, Tyler Hubbard, BRELAND, Nelly, and more
Day two was full of performances that included Kelsea Ballerini, Tyler Hubbard, Russell Dickerson, BRELAND, Ingrid Andress, Jessie James Decker, Nelly, Bailey Zimmerman, Madeline Edwards, Corey Kent, Carter Faith, Georgia Webster, Hailey Whitters, Mackenzie Porter, and Dylan Scott. 
First up, Bailey Zimmerman performed his just-released single "Rock In A Hard Place," followed by Madeline Edwards' Spotify House official CMA Fest debut. Corey Kent wowed the crowd with an acoustic cover of The Beatles' "Come Together," while Carter Faith treated the audience to her original Fresh Finds Spotify Single "The Devil's Still Down in Georgia."
Next up was Georgia Webster, Hailey Whitters, and country/R&B dynamo BRELAND, who delivered an electric set, jumping into the crowd for a high-energy singalong of viral hit, "My Truck." The night continued with MacKenzie Porter and Dylan Scott. 
Kelsea Ballerini then made a surprise performance with a five-song set that included a performance of her new single "HEARTFIRST" and other fan favorites. Jessie James Decker kept the party going with her version of "Old Town Road," and Tyler Hubbard of Florida Georgia Line revealed to fans that this was his first time performing as a solo artist. Celeb friends Tom Hanks and Rita Wilson jammed out to Hubbard's new single "5 Foot 9" and hung out backstage with hip-hop icon and country music artist Nelly. 
Nelly then closed out the night with some of his biggest hits, including "Hot In Herre" and "Ride Wit Me." Hubbard joined him onstage for two songs, including their smash, "Lil Bit" with Florida Georgia Line.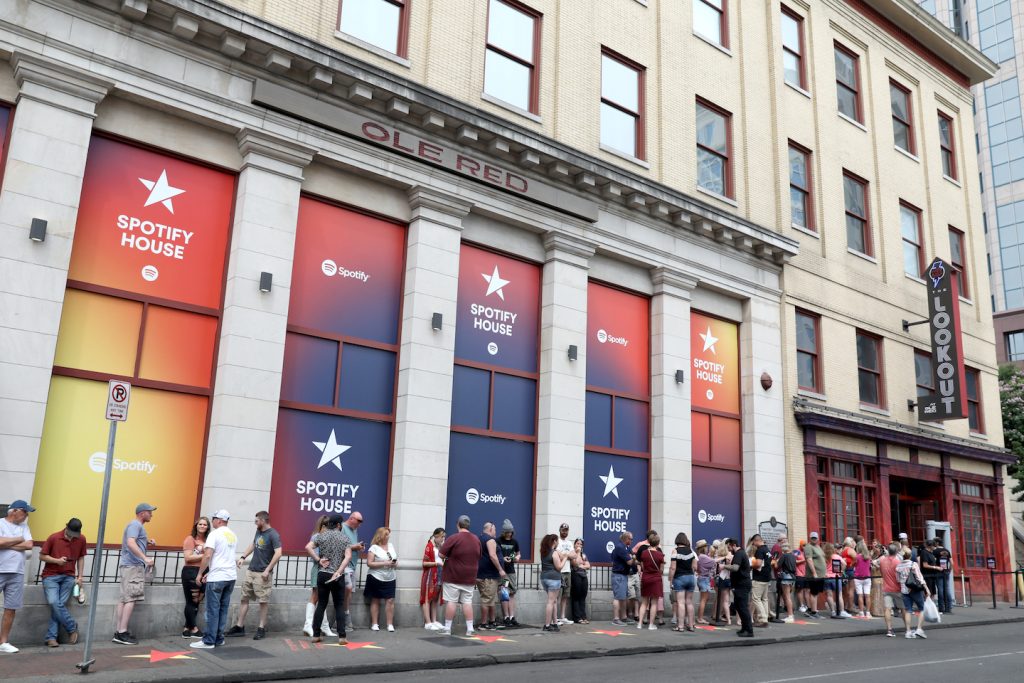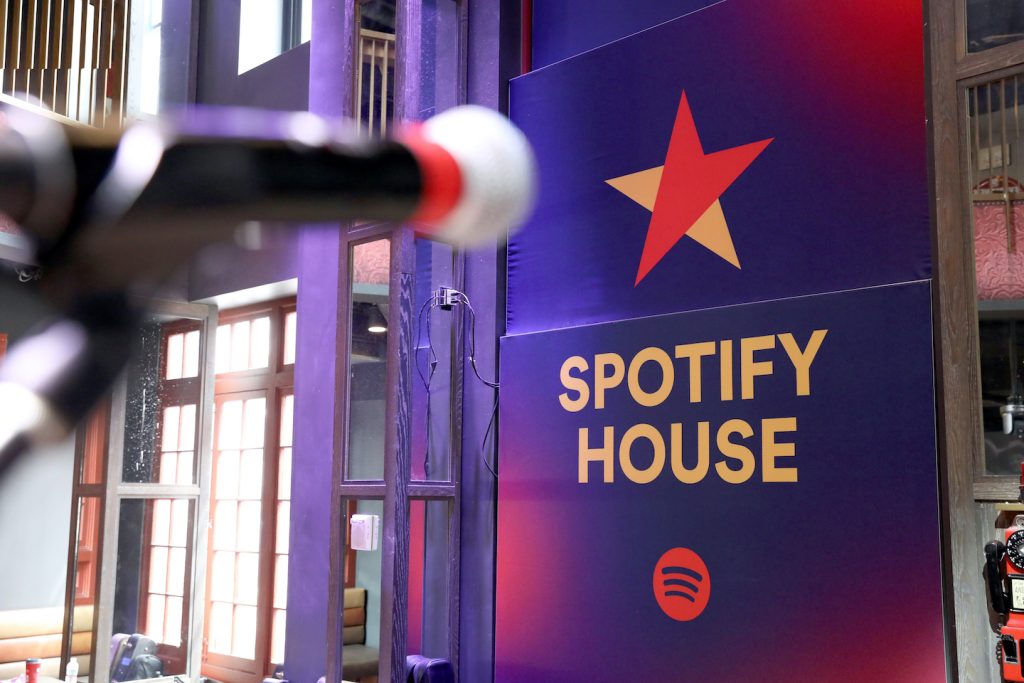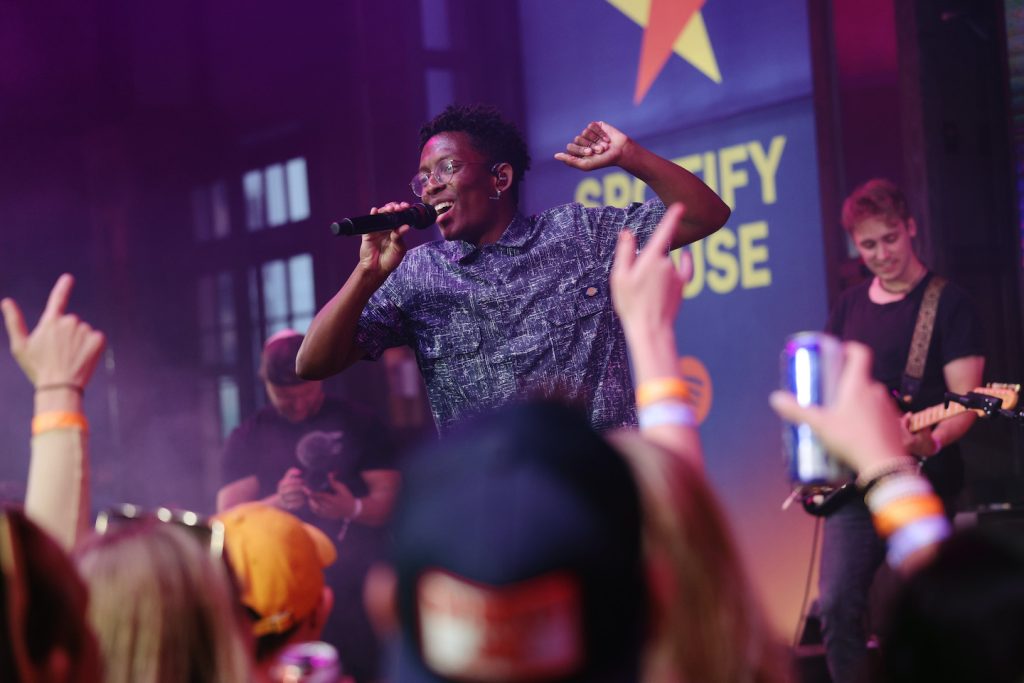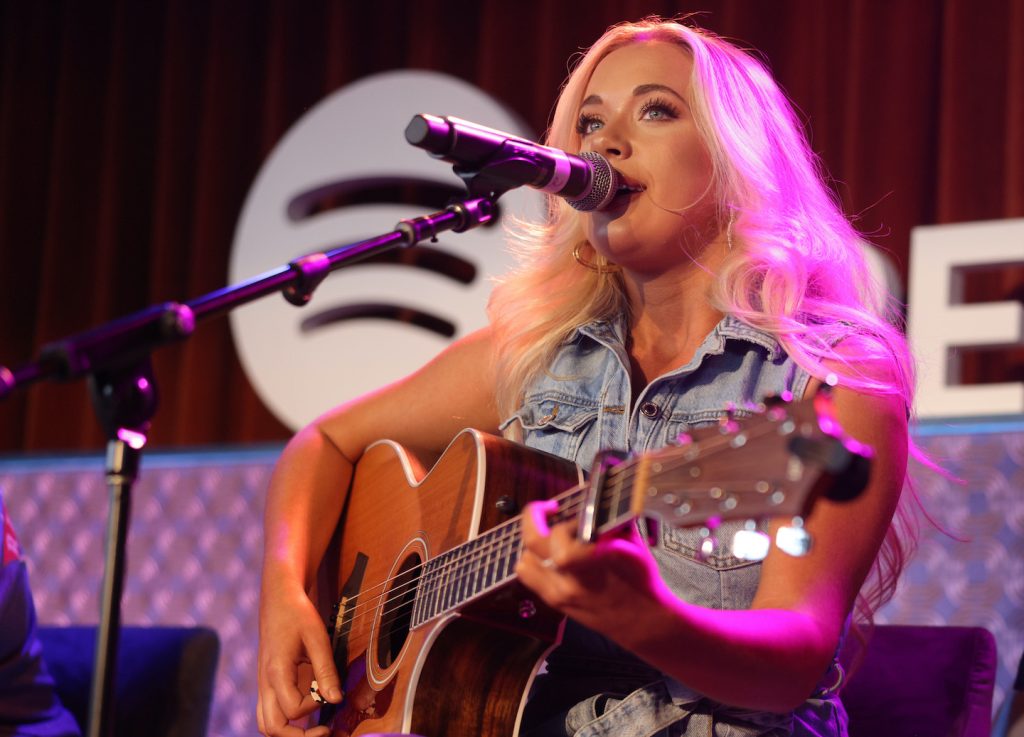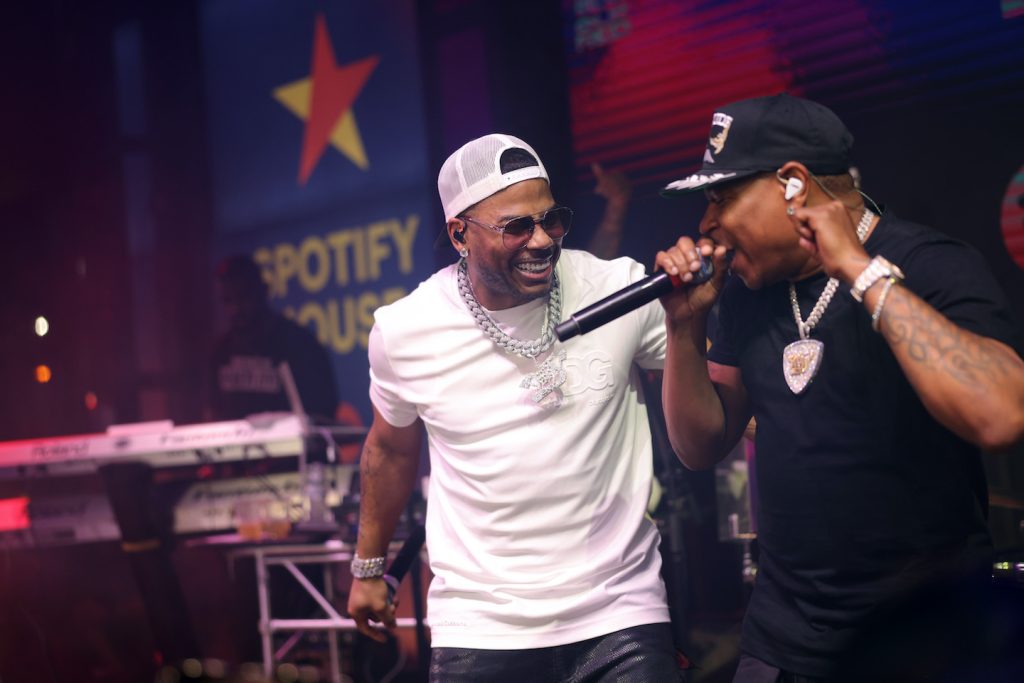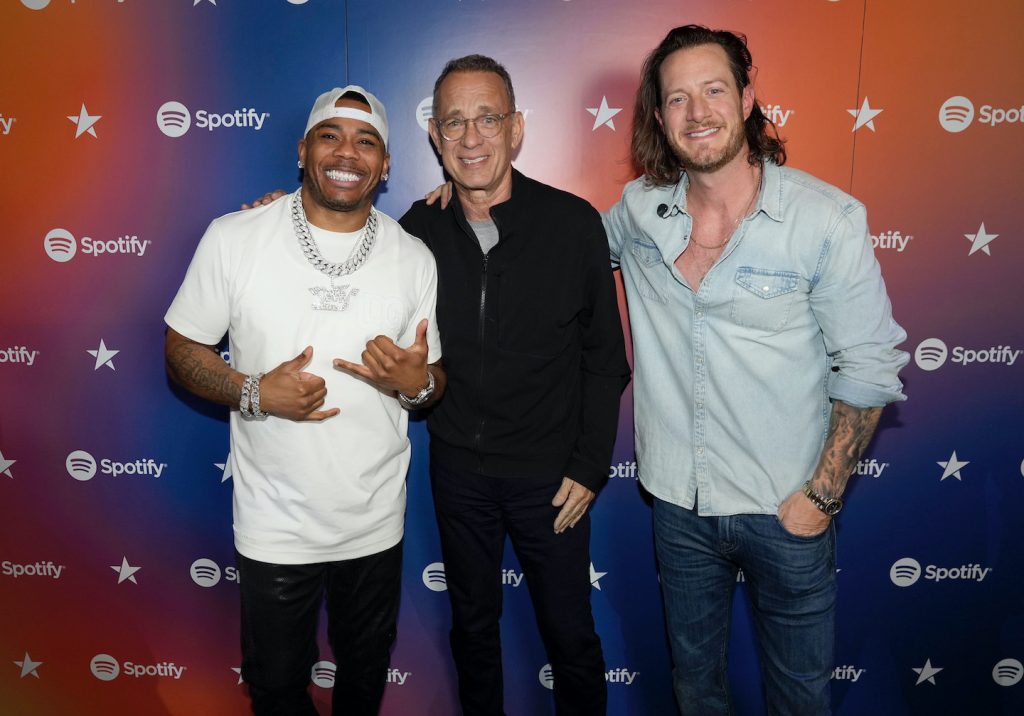 Day 3: Luke Bryan, Mickey Guyton, Cole Swindell, Ryan Hurd, and more
Day three continued with another stellar lineup, including Mickey Guyton, Ryan Hurd, Cole Swindell, Jelly Roll, Callista Clark, Steven Lee Olsen, Ashland Craft, Niko Moon, Restless Road, Kidd G, Conner Smith, Lainey Wilson, Danielle Bradbery, Mitchell Tenpenny, and surprise guest Luke Bryan. 
Callista Clark started the day with her hit single "It's 'Cause I Am," followed by a set by Steven Lee Olsen. After that, it was a day for medleys as Ashland Craft covered "American Woman" by Lenny Kravitz and "Sweet Emotion" by Aerosmith, while country music trio Restless Road performed a mashup of several classic hits, including "Should've Been a Cowboy" by Toby Keith and "Check Yes or No" by George Strait. 
The day continued with Kidd G giving the mic to a fan in the crowd to sing one of his top songs, "Teenage Dream," while Conner Smith played his upcoming single "Summer On Your Lips" before its release next Friday. Cole Swindell, featured on Spotify's Songs of Summer 2022 Predictions list for "She Had Me At Heads Carolina" sang a yet-to-be-released single, "Sad Ass Country Song." Then Swindell invited Lainey Wilson to the stage ahead of her set for their duet "Never Say Never." Wilson continued with several fan favorites, including "Things a Man Oughta Know." 
Meanwhile, our newly added Fresh Finds Rooftop featured several performances from emerging artists throughout the day, including FINMAR, Peytan Porter, Zack Dyer, Renee Blair, David J, and Lauren Weintraub. The night continued with a high-energy set by Mickey Guyton, Niko Moon, Ryan Hurd, and Danielle Bradbery.
And for the biggest surprise of the night, Luke Bryan made a special appearance, performing a set of 12 songs. Paying homage to the man of the house, he kicked off his set by singing "Some Beach" by Blake Shelton before singing some of his greatest hits, including "Huntin', Fishin' And Lovin' Every Day." Cole Swindell and Mitchell Tenpenny each performed several songs, while Nashville native Jelly Roll closed out evening with special guest Brantley Gilbert and a premiere of their upcoming collaboration "Son of the Dirty South."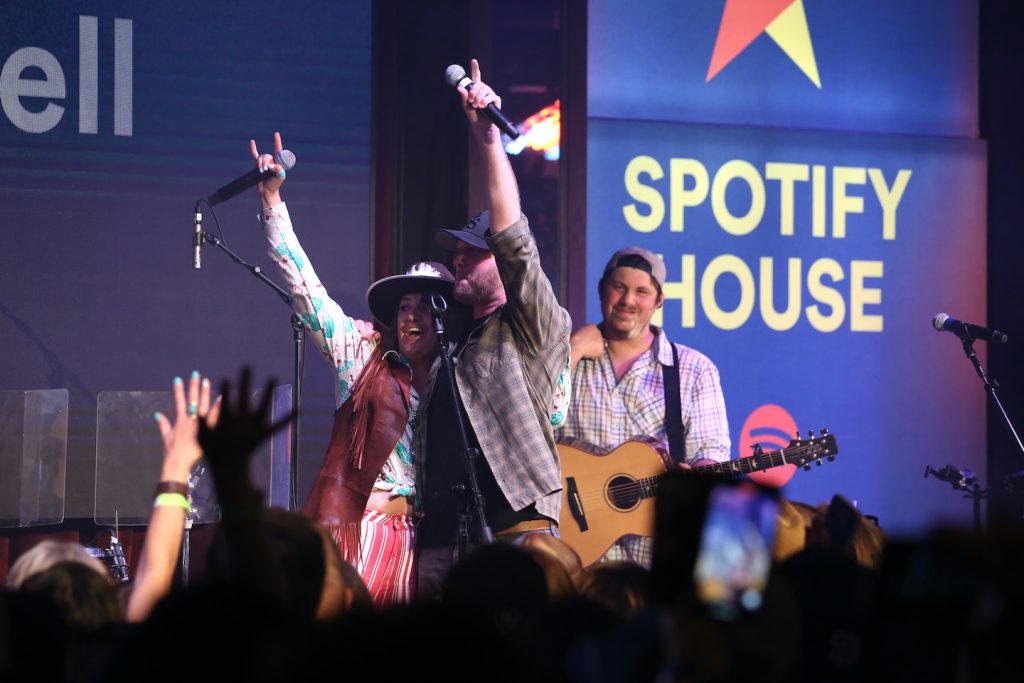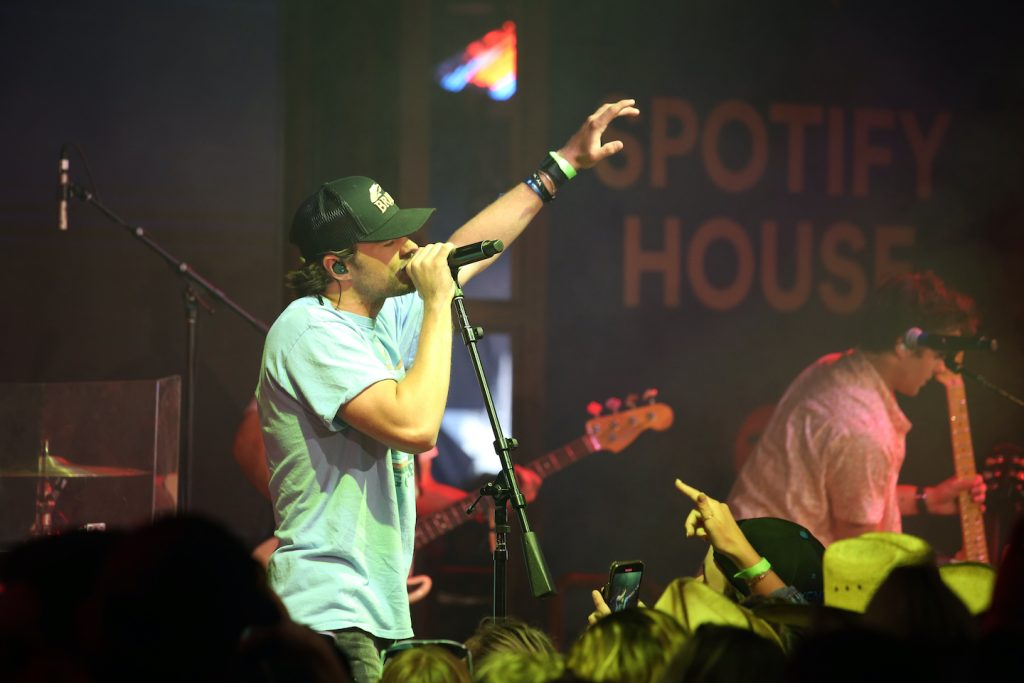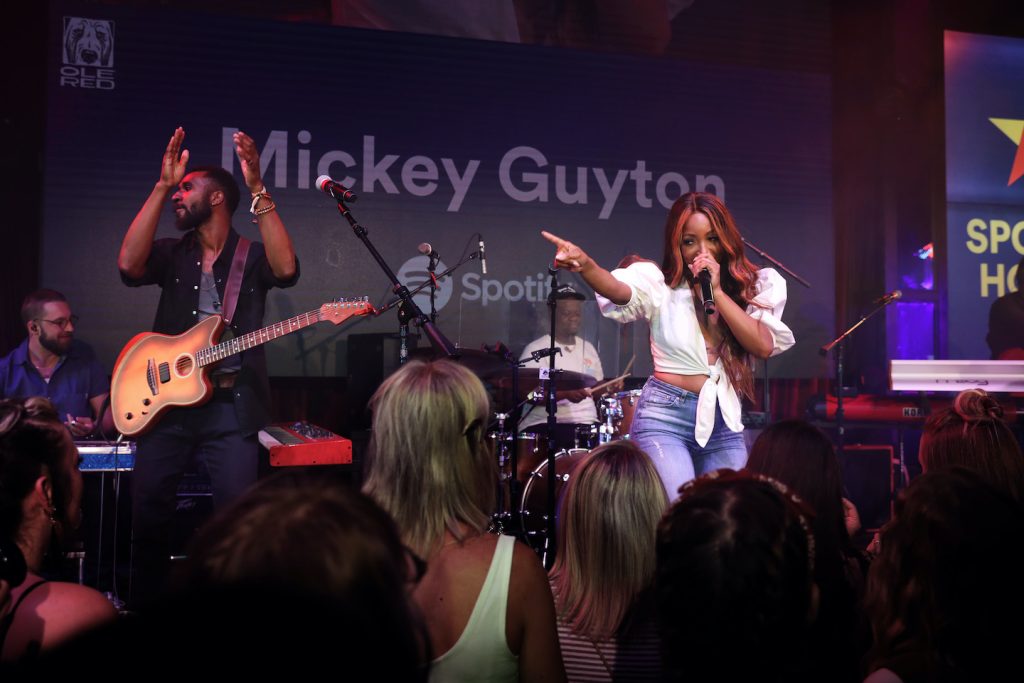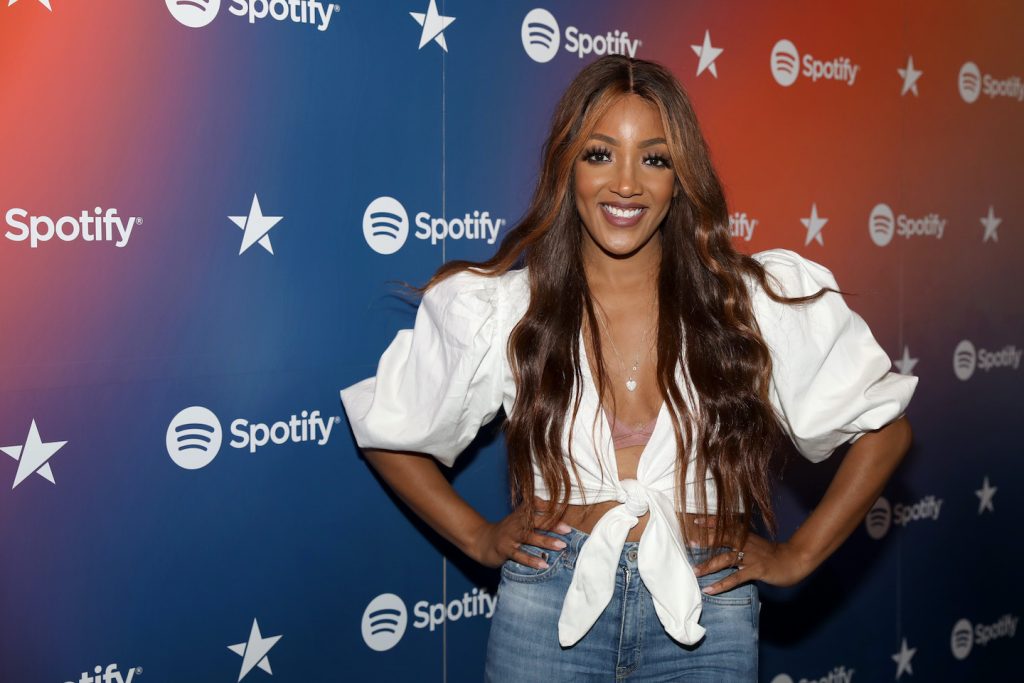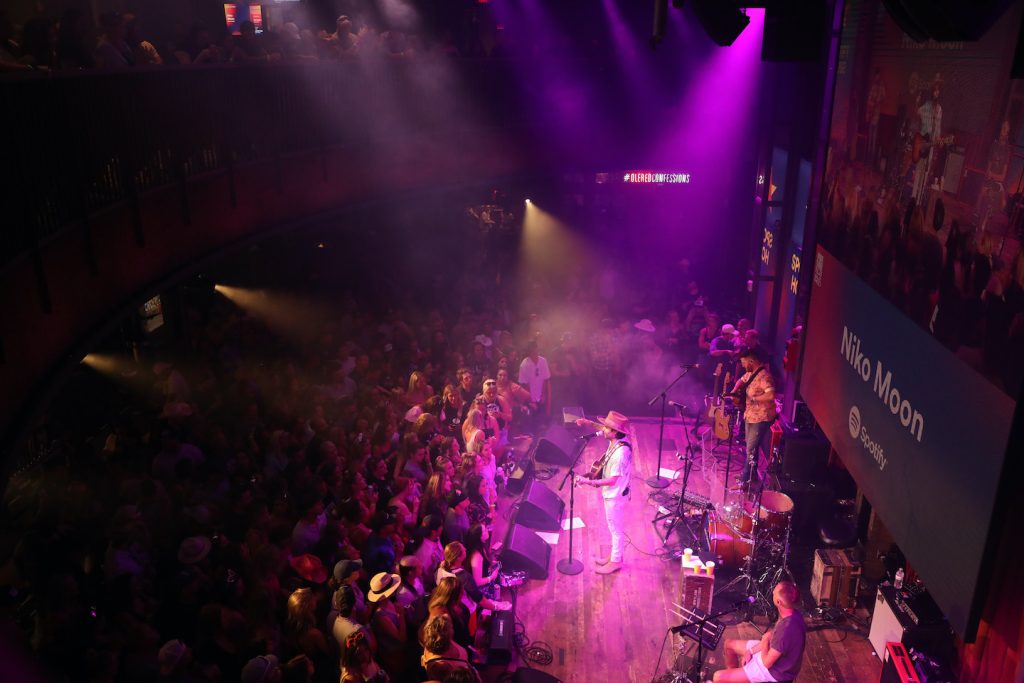 Day 4: Midland, Riley Green, Tiera Kennedy, and more close CMA Fest
With CMA Fest's coming to a close, we wrapped day four of Spotify House with a jam-packed final lineup including Midland, Riley Green, Lily Rose, Spencer Crandall, Tiera Kennedy, Adam Doleac, and Jordan Davis. 
Starting off in the morning, Lily Rose performed one of her biggest songs, "Villain," and her recently released single, "I'd Be You," currently featured on the New Boots playlist on Spotify. After that, Spencer Crandall took to the stage with "Made" and covered top hits including "That's What I Like" by Bruno Mars, "Mr. Brightside" by The Killers, and "Umbrella" by Rihanna. 
Tiera Kennedy then dazzled the crowd with her first song to reach 20 million streams on Spotify, "Miles," followed by Adam Doleac's sweet serenade "Coulda Loved You Longer." Jordan Davis hyped the audience with his hit single from his debut album, "Take It From Me," while Riley Green covered Jamey Johnson's "In Color," a setlist staple for every show over the past 10 years, before closing with "There Was This Girl." 
Our Fresh Finds Rooftop featured emerging artists throughout the day, including Leah Marie Mason, Johnny Dailey, Erin Kinsey, Ella Langley, Sophia Scott, and Reyna Roberts. 
Closing out the weekend of spectacular performances at Spotify House was Midland, who played an extended set of songs including new single "Longneck Way To Go" and a cover of Eddie Rabbitt's "Drivin' My Life Away." For the grand finale, Mark jumped into the crowd with fans and made his way to the top of the bar for last remarks, singing "Drinkin Problem."