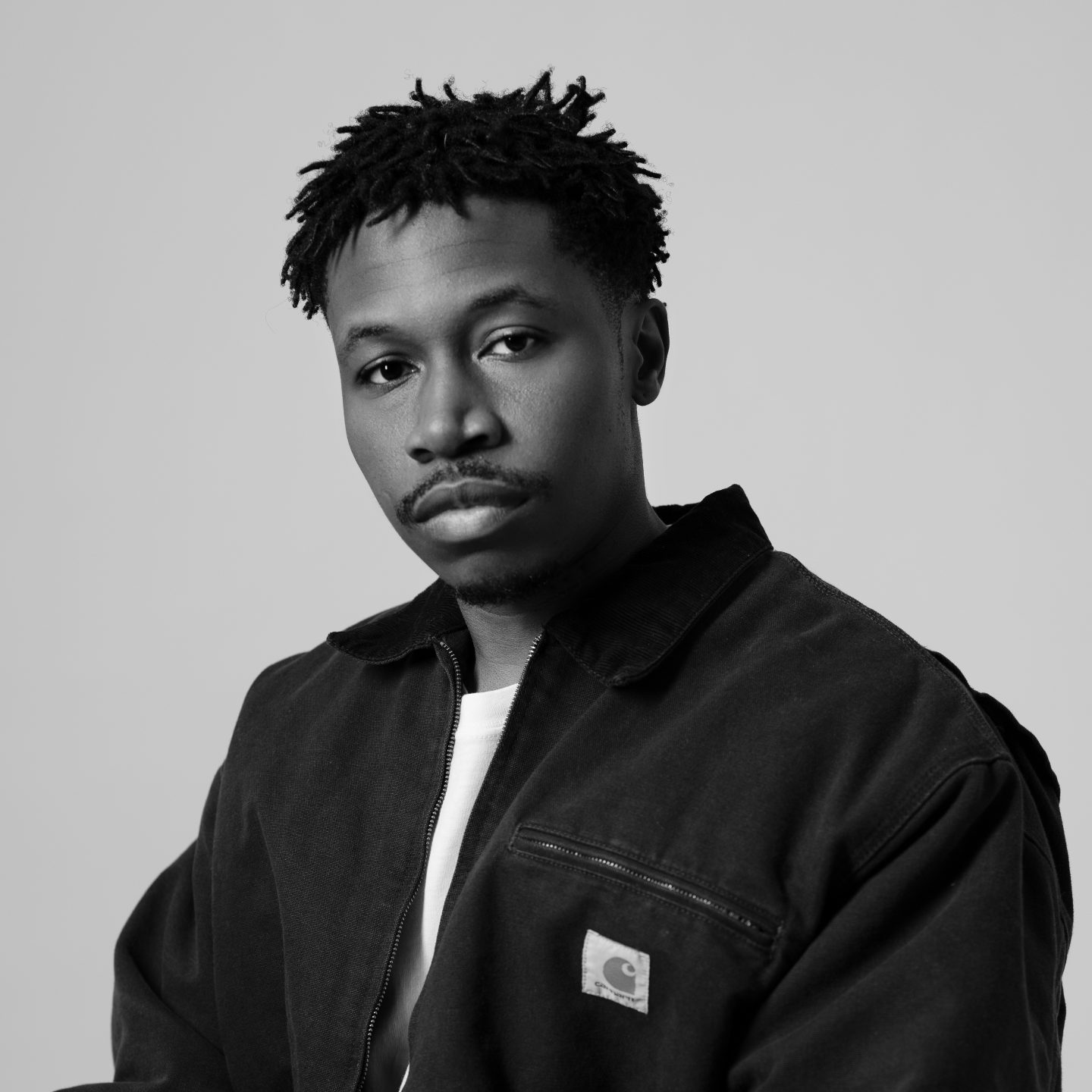 THE RAPCAVIAR PODCAST
Spotify's Biggest Playlist—RapCaviar—Now Has Its Own Video Podcast Hosted by Brandon 'Jinx' Jenkins
Brandon "Jinx" Jenkins lives, breathes, and sleeps hip-hop. He's the host of several podcasts, including Spotify and Gimlet's Mogul and the Ringer's No Skips, which he hosts with New York Times bestselling author Shea Serrano. He's also penning a book, launching a media magazine, and working on pre-production for several upcoming video projects. So he's a natural choice for the brand-new RapCaviar Podcast, a video podcast that explores the essence of rap and takes Spotfiy's top playlist, RapCaviar, in a bold new direction. 
The RapCaviar Podcast will settle long-standing debates, challenge theories, and offer fresh takes on hip-hop topics, like who the best rapper is of Kendrick, Drake, and J. Cole; whether My Beautiful Dark Twisted Fantasy is Kanye West's best album; and who the Godfather of the trap sound really is. Each week starting today, the RapCaviar Podcast host and a panel of guests will dive deep into a main theme. 
For the Record caught up with Jinx to hear more about the podcast. 
How did the RapCaviar Podcast come about? 
The RapCaviar Podcast was something that had been floating around in the Spotify RapCaviar hallways for a minute. I've known [Spotify Creative Director/Head of Urban Music] Carl Cherry for years; I've been a fan of his work in the hip-hop space. And he had mentioned this idea about how to grow RapCaviar into these other extensions. It's the most popular playlist in the world, and he wanted it to do more than just serve up artists and music and allow fans to play music. So they started thinking through the things they could build around it. And there have been several experiences born from this—live events, parties, panels. But I think this podcast is one new piece in the arsenal that's angling toward one of the most important pieces of rap, period, which is the rap debate. And I was really happy that RapCaviar was like, "Hey, let's get Jinx to do it."  
What are some of the topics you're excited to cover? 
We'll cover everything from nostalgia to where we think this genre's going and how it might change. Because in the last five years, let alone the last 10 to 20 years, it's evolved tremendously. So we're at a super interesting time right now because we had this whole crop of artists for the last decade who are not the new artists anymore. We're watching Kendrick and J.Cole and Drake and everyone from that field get older, keep doing rap, keep making new music—or leave music. But we're also embarking on this new era that still feels very much like hip-hop. There are questions of how much of it is rap. I'm interested in pushing the boundaries of what rap is and having some discussions with the new generation about what they think of the rap sphere and what's happening. 
How has rap changed and matured over your lifetime?
I remember getting my first stereo for Christmas and setting the radio station—I'm from New Jersey, so setting the radio station to Hot97—and I was lucky. I had the rap radio station and the dial never changed. But it has gone through stages. I remember working in the mall, in the shoe store, and we played hip-hop in our store because it was the sneaker store, but you wouldn't hear rap anywhere else in the mall. I remember when you wouldn't hear rap in television commercials. 
Then I remember these big moments where I was watching a basketball game and would hear rap, not just in the arena but on the commercial. Or starting to hear it in the mall or see it referenced in pop culture outside the rap radio station and my friends. So for it to just keep getting bigger and bigger, and for the RapCaviar playlist to be the biggest playlist on the biggest streaming platform in the world says a lot about what the genre has done. And I feel super lucky to now be able to contribute to the same thing I've enjoyed all these years.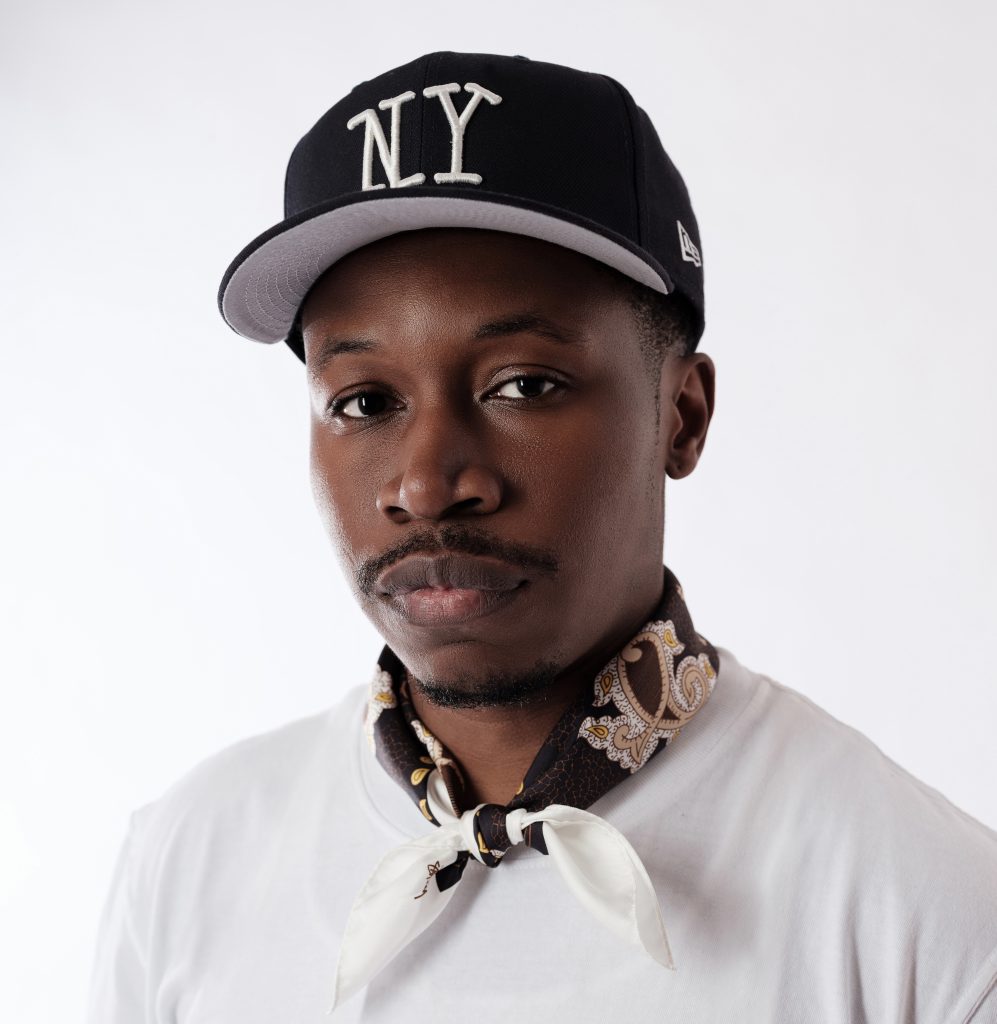 Whom do you hope to invite on as guests? 
We're going to have a mix of producers, DJs, rap photographers, writers, journalists, executives, fans, YouTubers—just the whole rap sphere, which we know is much bigger than artists and media talking heads. We want to expand this to where it's not necessarily about your resume right now. It's really more about the question, Do you love this thing? We want it to be democratized by multiple viewpoints and to let everyone know that all opinions and vantage points are welcome. You don't have to be working at a record label right now or be working in hip-hop.
This is not just a podcast, but a video podcast. What excites you about this format? 
Fans spend a lot of time experiencing rap visually, whether it's images, music videos, or the artist's going live on whatever platform. So I think it makes sense to meet them where they're at. Rap is such a visual medium, you know: the way you see these people dress, what they look like, how they look when they're saying the thing. Or even in the rap debate—there's a moment in a rap conversation where people are sitting down talking, and then someone, to make their point, has to stand up or clap their hands. So much of hip-hop and its adjacent cultures are about emoting. And I think it's big for Spotify to take that leap and bring the rap audience something to watch. 
What's your best hip-hop unpopular opinion? 
Everyone thinks the South is the most important region in rap. I very much think it's the West Coast. They make the best albums. They have the most coherent music, the best positioning of their projects. It bothers me so much that it's not the East Coast, it's not New York or New Jersey, but I truly think some of the best music is coming out of the West Coast. So it's not a hot take, but it's a hot take when you wear a Yankees hat every day. 
Who are you aiming to reach with the RapCaviar Podcast?
There's a piece of the RapCaviar playlist that's for the initiated—it's for the hyper-fans of rap music who have been following the changing tide of the genre over the years. But it's also the playlist for the person who is not a hip-hop fan who wants to figure out what's poppin' right now. So I say that it's "for the purist and it's for the tourist." The podcast, then, has the same context around the music. So if you really want to know what rap looks like and our feelings about the music you're playing on the playlist, it's for you. Tune in. 
Tune in to the first episode of the RapCaviar Podcast below.