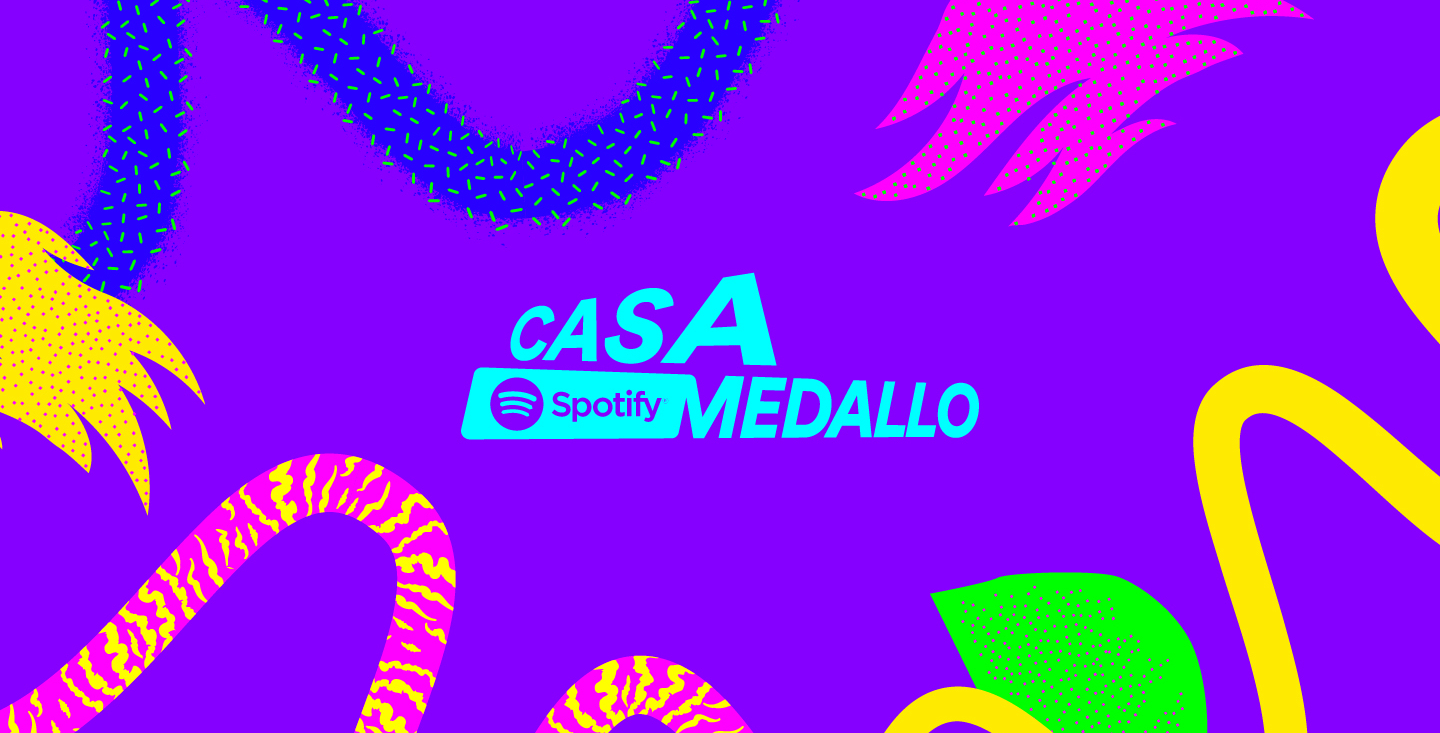 Qué chimba
Celebrate Medellín with Casa Spotify Medallo, an Open Studio Residency for Emerging Artists and Creators
Medellín, Colombia, has been one of the gravitational poles for Latin music and a pillar of the music industry in the region for over a century. This city is home to great Colombian popular music artists such as Lucho Bermúdez and the salsa orchestra Fruko y sus Tesos. Famously, the city also gave birth to the Colombian reggaeton explosion with stars like Maluma, J Balvin, Karol G y Sebastián Yatra, artists that have put Medellin on the map as a capital of urban Latin music.
Now, to celebrate the musical tradition of the city, Spotify is presenting Casa Spotify Medallo, a place for inspiration, collaboration and education, dedicated to urban artists, producers, composers and podcast creators. 
Casa Spotify Medallo will open in Medellín on October 11th to November 3rd, where it will be an artistic residency and recording studio open to emerging audio creators. Artists and creators will find a daily program that includes workshops, masterclasses, panels and showrooms with producers and influential personalities, designed to promote and enhance their creative abilities.
The doors to the house, located in a historic place in the heart of the city, will be open to the new paisa urban wave and local creators, to continue raising the talent of a city that has given so much to the global music industry. 
"We celebrate Colombia for its cultural and musical richness, recognized worldwide thanks to its artists, producers and composers," says Mia Nygren, General Manager for Latin America. "We are here in Medellin to listen to emerging artists and audio creators with the goal of generating collaboration opportunities and empowering local talent to reach new audiences through our platform. We want to show emerging talent that Spotify is their best ally to get more listeners to discover their art."
Located within a valley and surrounded by captivating mountains, Medellín is the birthplace of legendary labels such as Discos Fuentes, Codiscos and Sonolux, which shaped Latin music for decades, as well as the city that adopted Carlos Gardel's tangos as its own. 
In the eighties, rock took over withEkhymosis, which later gave life to Juanes' solo career, metal with bands like Kraken, punk with I.R.A, and more recently Hip-hop with legendary bands like AlcolirykoZ. 
Later, the city's reggaeton boom opened the doors to the new wave of local heroes represented by Feid, Ryan Castro and talents that have been part of Spotify's RADAR Andinos like Ovy on The Drums and Blessd, and other artists like Farina, our program ambassador of EQUAL Colombia. 
With Casa Spotify Medallo, we seek to recognize the original sounds and stories of the new paisa creators who have shown that their sounds break barriers  while also expressing our commitment to a new generation of creative talent. That's why creators interested in being part of Casa Spotify Medallo can register on this link and submit one of their favorite compositions hosted on the platform. The link will be open from September 7 to september 13 .
We want you to enjoy Casa Spotify Medallo with us.
Learn more about the programming of all the educational sessions at Casa Spotify Medallo here, where you can sign up for the events that interest you.
Discover the urban sounds of Medellín in our Fino playlist.