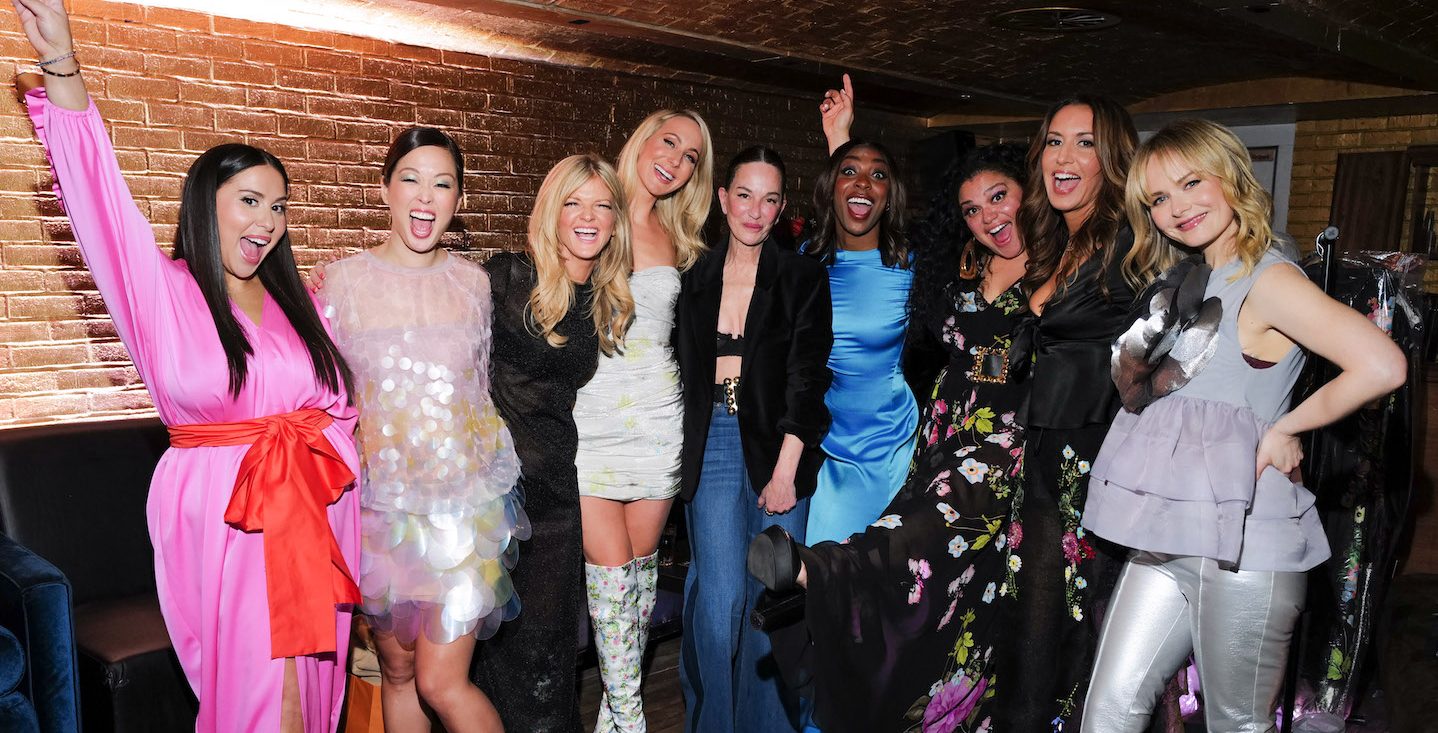 FUNNY LOOKING
Why Cynthia Rowley Dressed Female Comedians During New York Fashion Week
When New York Fashion Week rolls around, fans of iconic designer Cynthia Rowley know they're in for a surprise. Cynthia combines her original styles with poignant, topical, and unique showcase themes for a refreshing—and sometimes risky—treat. And her fall 2023 show was no different as she treated NYFW to an all-female stand-up comedy event. 
During the showcase, Cynthia dressed 7 comedians, each of whom performed a short set while presenting the collection. Comedians Nikki Glaser, Rachel Feinstein, Arden Myrin, Rosebud Baker, Ego Nwodim, Claudia Oshry, and Michelle Buteau hit the catwalk in an elegantly staged ballroom with 200 guests including Olivia DeJonge, Eve Jobs, Cooper Hoffman, Jane Krakowski, and Alan Cumming. Comedian Esther Ku served as host alongside DJ Rachel Winters, who spun tracks curated by Cynthia and from the comedians' walk-on playlists.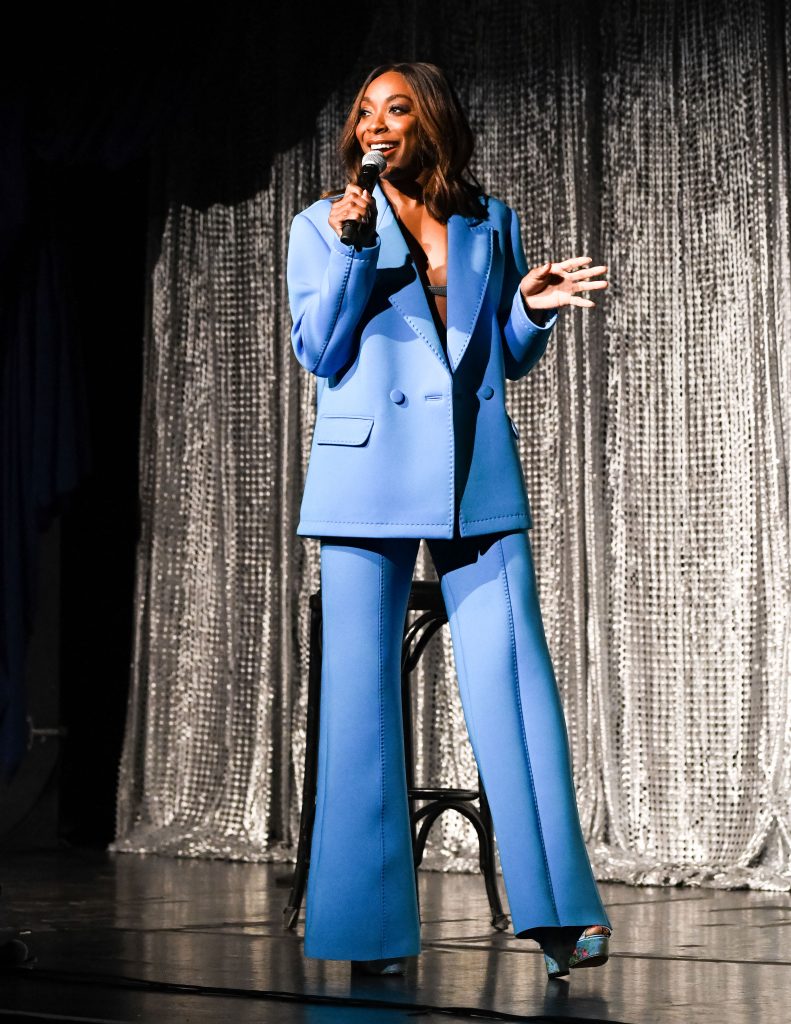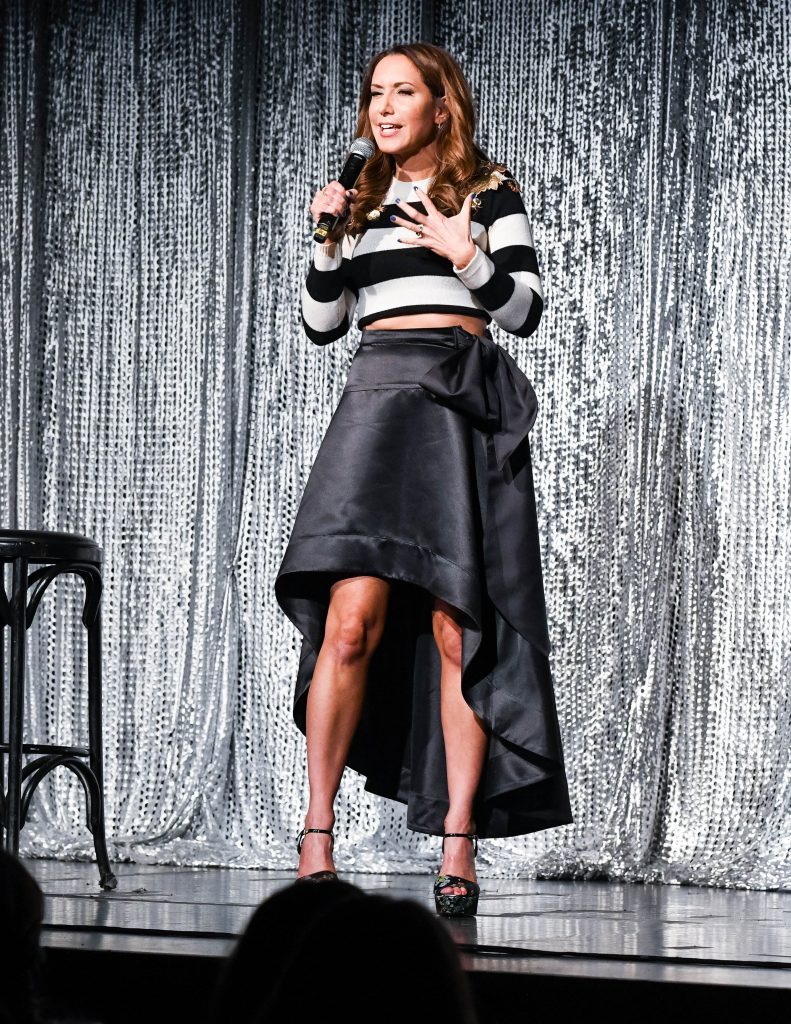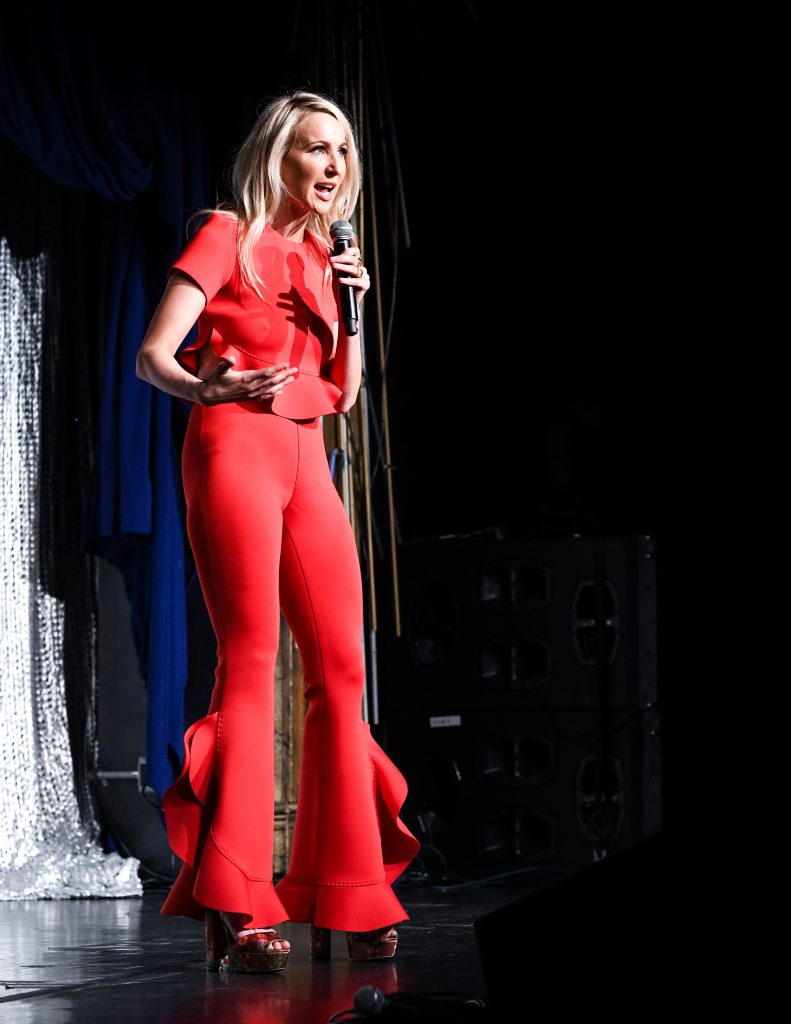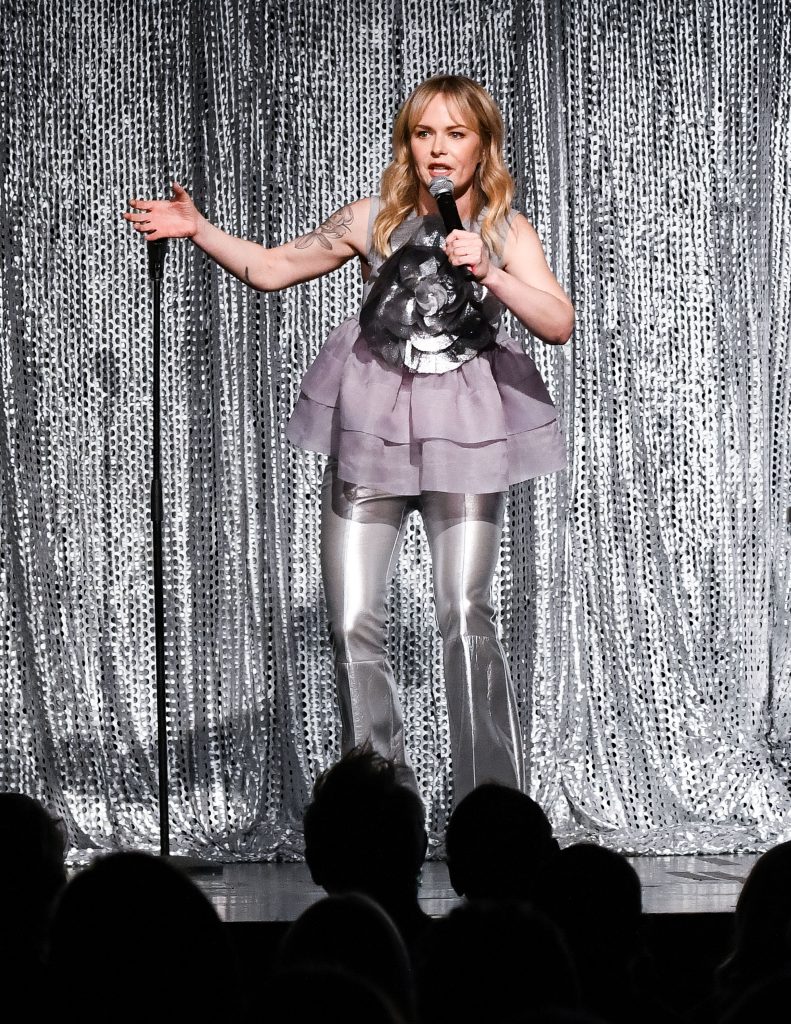 "I'm super excited about this show," Cynthia shared with For the Record ahead of the event. "I think it's a first—it's definitely a first for us and probably a first for an all-female stand-up cast. This show will help bridge the gap between comedy and fashion. As comedy is known to be a male-dominated industry, this event is a way for our brand to continue empowering women."
We asked Cynthia about where she draws inspiration from and why she intends to mark NYFW with a laugh. 
What's on your musical mood board for this NYFW?
Since we have an all-female cast, including a female DJ who will be playing each comedian's walk-on song, we're keeping with the theme of all girls. I'm loving the new Miley Cyrus, Doja Cat, and Dua Lipa, of course. I really like Shungudzo; she's been my fave for a little bit. But keeping with the all-female, high-energy, strong and powerful women. Keeping that strength going. 
What are your biggest sources of inspiration? How have they changed over the years?
Inspiration is really hard to ever put into words, but also to really pinpoint, because it's always going to be this collage of pop culture and music and art and sports, for me. And color. All of that, thrown into a pot and mixed up, and then it comes out through the filter of this team here. And New York City is always an inspiration. NYC baby, this is it. It's just everywhere you look. There are so many ways to experience New York, but I really try to find the humor and comedy in everything. I really embrace the absurdity of this city.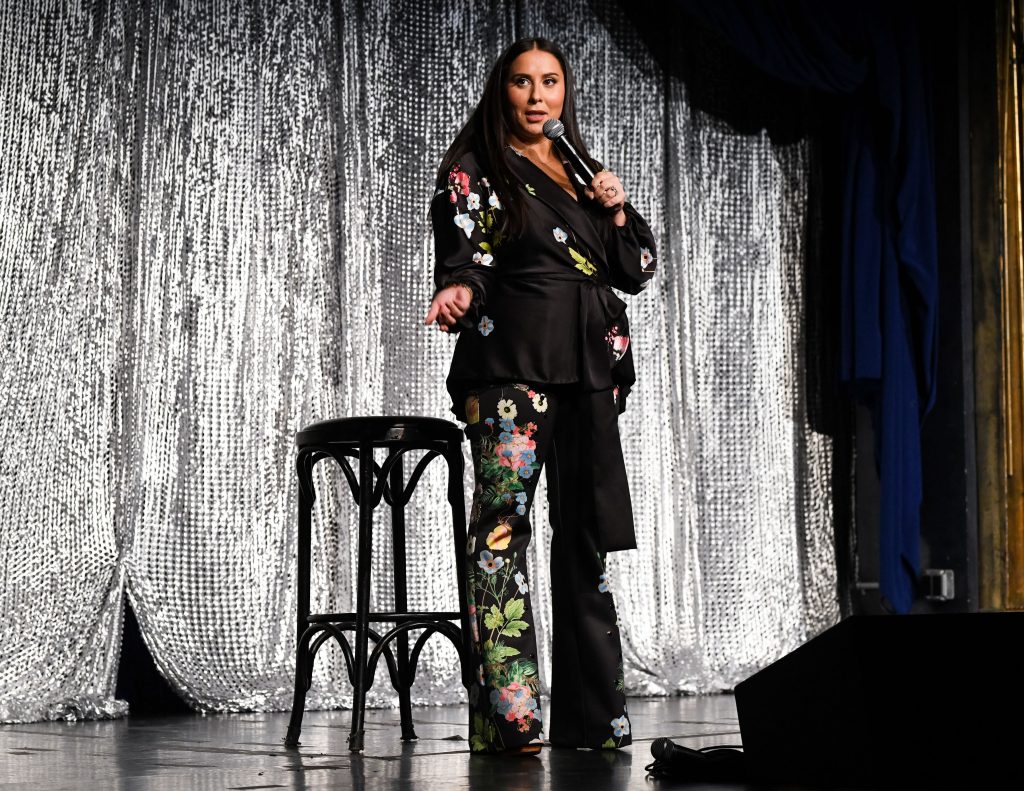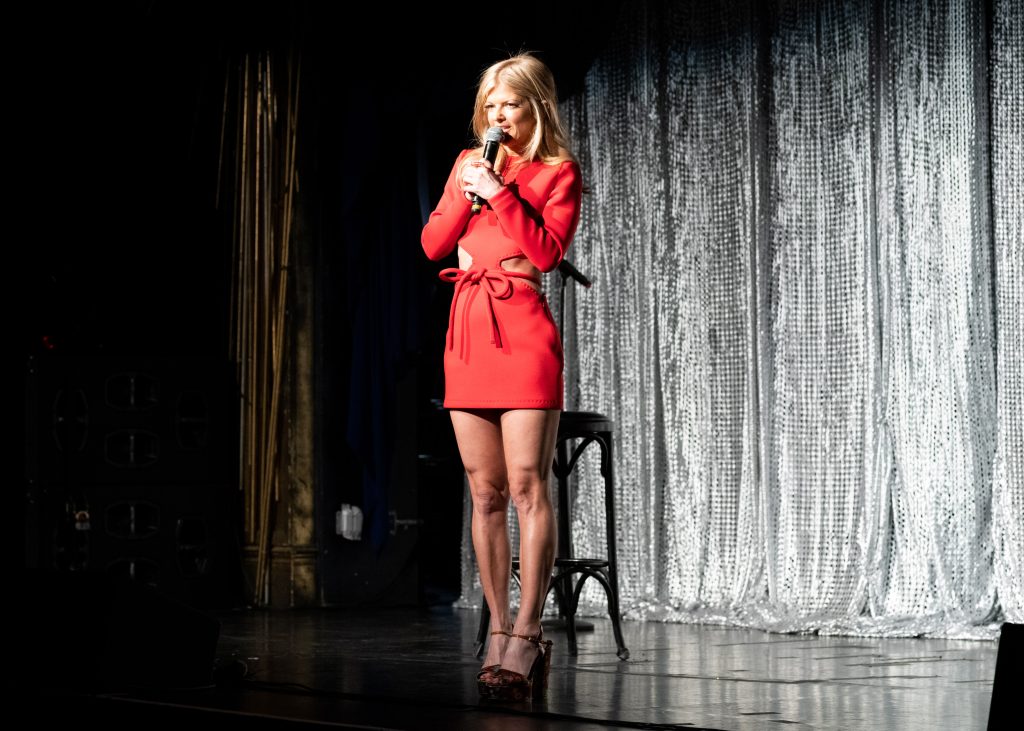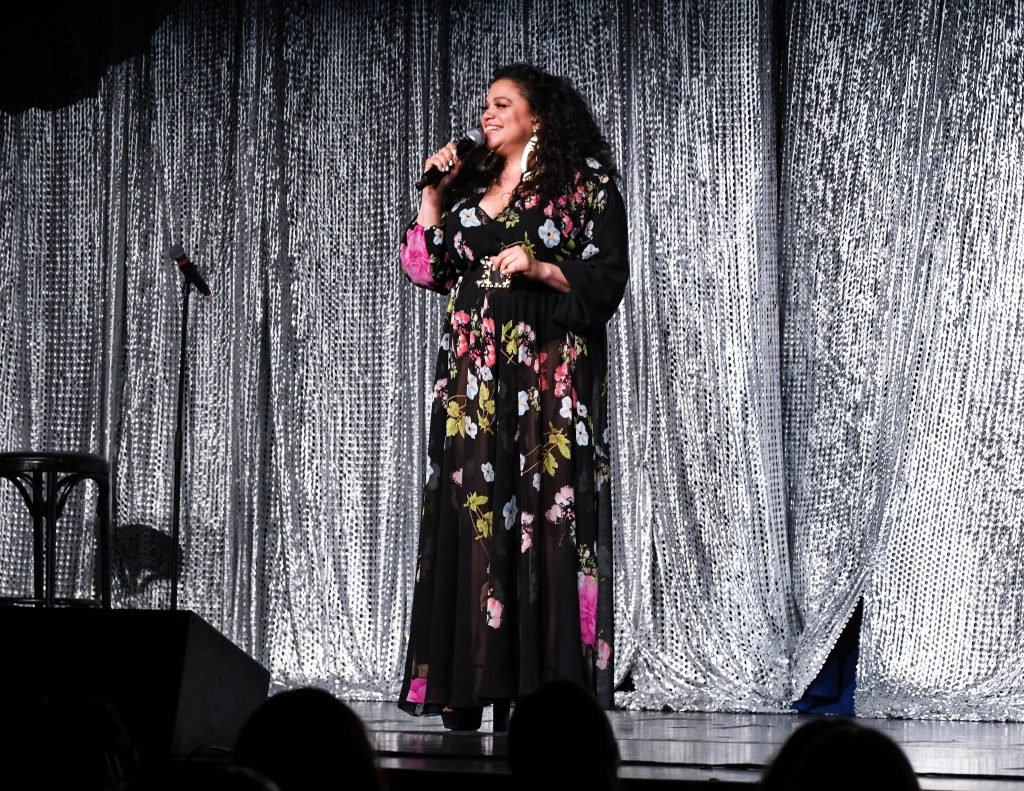 How do you infuse music into your creative process?
We work in a big, open studio. And if the music isn't on, I feel like nothing's getting done. It's the energy level—it can really change the entire mood of everyone working. If you're listening to sleepy, sad music or something a little too hyped, it can be a little distracting. But in general, lots and lots of music, as loud as possible. 
Your show is bringing together fashion and some of NY's best women comedians. Why were you drawn to this concept?
In a normal runway show, you create the looks, you're the boss. It's all about your vision and putting it on someone who really is just there to enhance the clothes. But with this show, it's all about the talent and the personalities. And I'm just doing my part to enhance their talent. 
It was kind of interesting to think about their personalities and how they normally dress. I'm also trying to interject my vision into that, but, most importantly, I want to make them comfortable. I mean, being a female stand-up comedian is like walking on-stage naked. I can't even imagine a more terrifying thing to do. And they do it every day. I just want to celebrate them and make them feel good and strong and confident. 
How can fashion and comedy empower women?
You can be empowering if you can make people laugh, make people smile, and bring joy to their lives—that's what I try to do with fashion, but that's really what comedy does for people. To be a woman putting that out there in your own strong, female, fearless way—I think that's really epic. 
Catch Cynthia's NYFW playlist and the songs the comedians walked to.