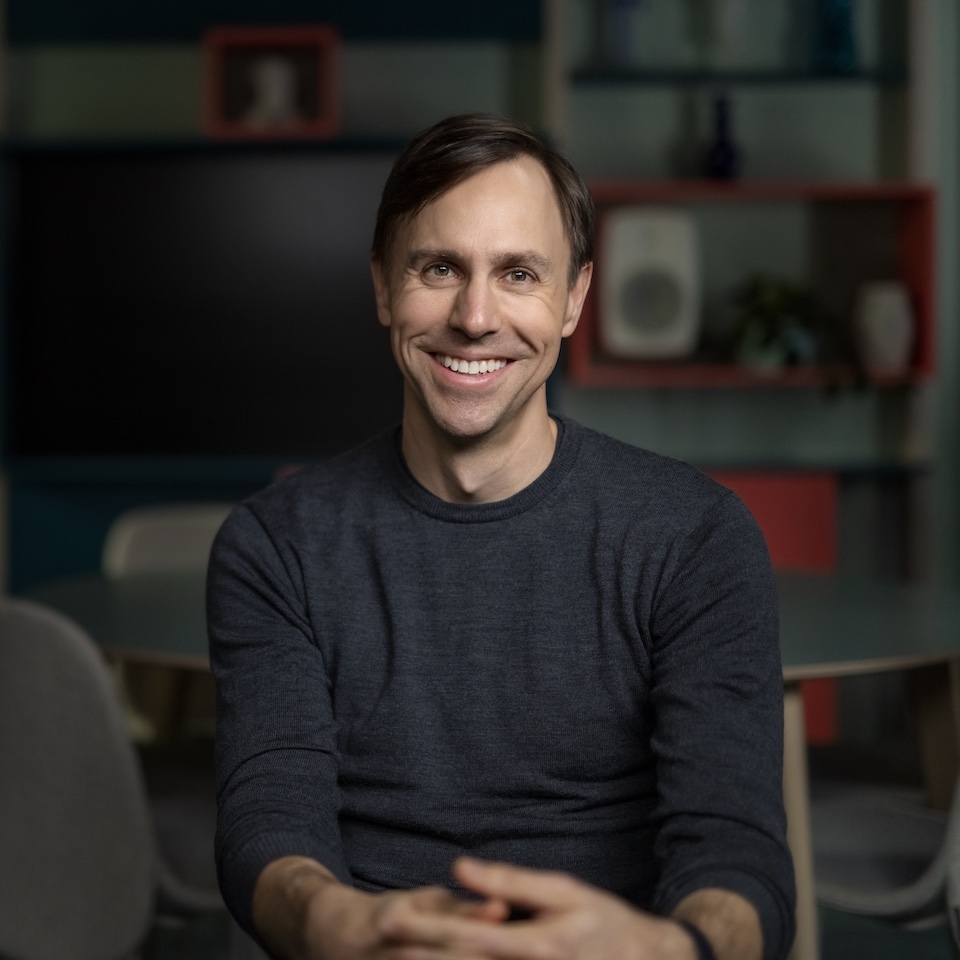 OPEN-SOURCE IT
VP of Technology and Platforms Tyson Singer Shares How Developers Can Solve Complexity With Backstage
As Spotify's VP of Technology and Platforms, Tyson Singer keeps a watchful and anticipatory eye on the company's tech infrastructure. He focuses most on ensuring that our platform is always evolving behind the scenes—while still working for our users. He also makes sure that we're at the forefront of tech innovation through effective long-term investments in areas like open source and sustainability. No small feats. 
His team's most recent success is commercializing Backstage, a developer portal that Spotify created internally and then open-sourced in 2020. "Open-source software is code that is designed to be publicly accessible—anyone can see, modify, and distribute it as they see fit," Tyson explained to For the Record. "Opening up Backstage to the open-source community enabled external contributions that kept improving the tool, and the wide array of viewpoints made it an even more diverse platform for us and everyone using it."
What does Backstage actually do? What is the problem it solves for enterprises? 
Backstage solves complexity—the kind of everyday complexity that can really bog engineers and their teams down, which then slows your whole organization down. Developers have access to more technologies than ever before, which comes with more responsibilities than ever before. Whether working at small or large companies, engineers use countless systems that all come with their own interfaces and ways of doing things. 
A Backstage developer portal puts everything in one place and is customized to whatever tools a company and individual developer team are using. So instead of switching between all these different tools and dashboards and systems, there's just one front end for all of it — a single pane of glass. This unlocks speed, improved collaboration, or even just a smoother day. 
How did a company like Spotify come to create a tool for developers, and how has it evolved over time?
Years ago when Spotify was just starting to grow into the platform it is today, the software on the back end was becoming increasingly fragmented and complex. We needed to find a way to simplify the messy ecosystem and make it easier for developers to focus on what they do best: creating. It is central to our philosophy that happy developers make happy code.  
As I mentioned, we went on to open source it because it is fundamental to our entire platform, so we were incentivized to make the best product possible and make it the industry standard. It took off as an open-source tool and currently has over 700 adopters from companies like Netflix, Peloton, American Airlines, and more. 
In December, we took our first step into commercial software by selling a bundle of plugins to enhance the open-source version of Backstage. If you think of Backstage like your phone, then the plugins are like the apps—they are what make your phone more valuable and useful. We're really excited about generating revenue that allows us to continue to invest in and support our open-source work. 
What are some innovative strides Spotify is making in technology and how does that align with our overall mission?
Spotify is obviously best known as the world's largest audio-streaming platform, but that last part is often overlooked: platform. Our tech platform powers over 500 million creators with cutting-edge technology at a scale that is constantly growing. That means our engineers are building more, faster, while also making sure our platform continues to run smoothly. A core part of our company mission is to unlock human potential and creativity. Developers are creators—some of the most prolific creators, given that every company is now a technology company, and we're really excited about the technologies we are building that empower them to do their best work. We plan to share more of those technologies so developers outside of Spotify can achieve the same experience. 
And finally, what's on your "recently played"?
Mostly I listen to podcasts. One of my long-time favorites is Invest Like the Best with Patrick O'Shaughnessy. I'm not a professional investor, but his guests often have very forward-looking and insightful views on technology and business. And I love his closing question, "What's the kindest thing anyone has done for you?" as it reminds us and these successful folks that kindness and luck are a big part of success.  
Music-wise, my "recently played" is completely unpredictable, even to me. I thought when I checked I'd see Soundgarden, The Beatles, or Queen show up, but it was actually Norah Jones, Buena Vista Social Club, and Gipsy Kings. That's the beauty of Spotify for me, there's always great recommendations for every mood.  
Build the best developer portal possible with Backstage.