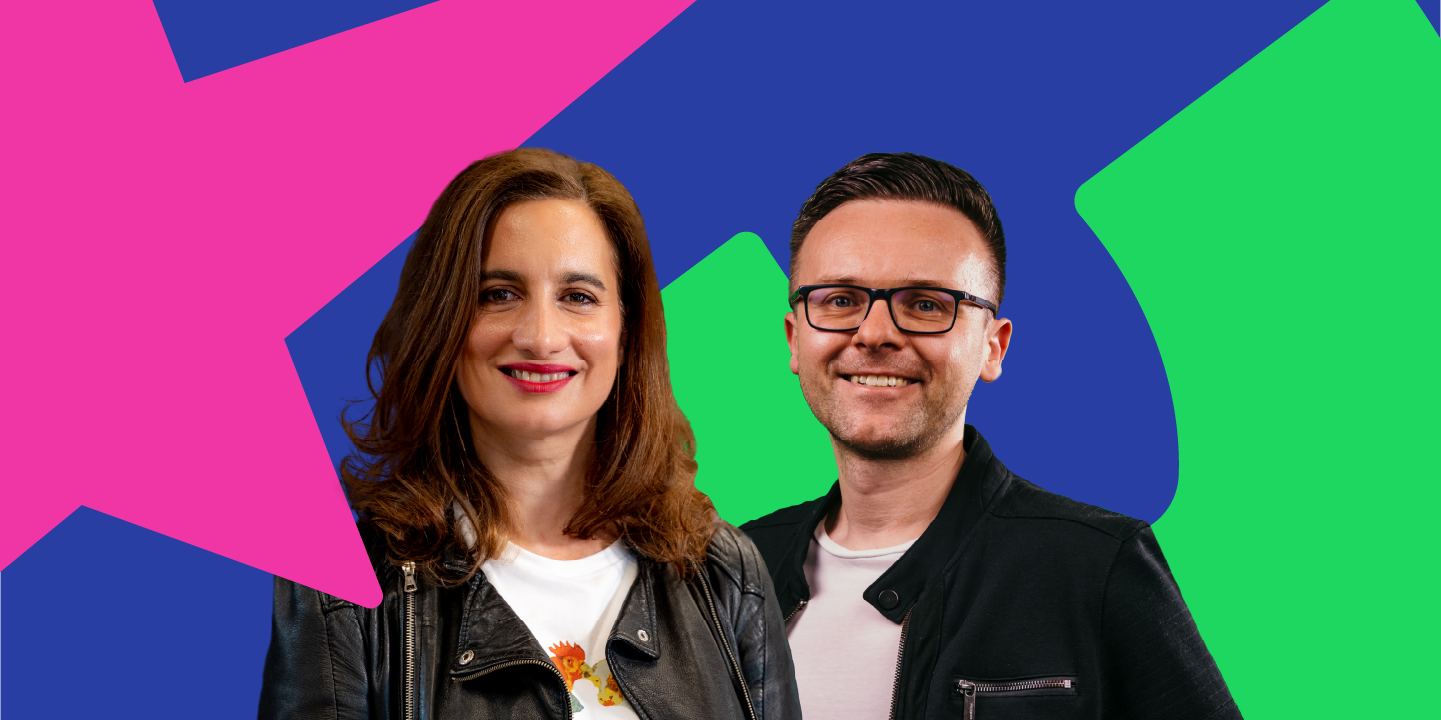 THE BIG 1-0
Celebrating 10 Years of Spotify in Italy and Poland
Ten years ago, Spotify launched in Italy and Poland, and we began our work to engage with local creative talent and the community through Spotify programs, festivals, and events. Since then, creators from both markets have seen tremendous growth in local and international listenership. Whether it's Rhove and Måneskin in Italy or Marissa and Sara James in Poland, artists in both markets are representing their homelands locally and on the global stage. And we can't help but raise a glass to a solid decade of achievements.
Along with the growth in local music, there's an ever-growing appetite for talk as well. Since launching podcasts in Italy 2015, we've seen the number of creator-generated shows increase by an average of 20% year over year in the market. Today, more than 50,000 titles are available, including hit shows like Muschio Selvaggio, The Essential, and Demoni Urbani.
To celebrate this landmark birthday in Poland and Italy, For the Record caught up with Melanie Parejo, Spotify Head of Music for Southern and Eastern Europe, and Mateusz Smółka, Spotify Music Team Lead for Eastern Europe and Southern and Eastern Europe, to talk about the hit tracks, hot trends, and growth both markets have experienced over the past 10 years.
ITALY
When Spotify Italy launched in 2013, there were 26,000 Italian artists on the platform and 180 million streams globally among them. How have we seen those numbers grow?
Melanie Parejo: Italy has always had a strong affection toward their local talents, and with 196,000 Italian artists available on Spotify as of 2022, it's clear to see the strength that local music has in the Italian market. In terms of global listenership, after our first five years in the market, Italian artists were played on Spotify editorial playlists outside of Italy 800% more than when we launched. After 10 years, that number has increased to 1,000%, with Måneskin being the biggest export.
What are some of Spotify Italy's greatest music achievements from the past 10 years?
Twenty-four Italian artists have participated in Spotify's RADAR program since its launch in 2020. Artists like BLANCO, Rondodasosa, and ARIETE have seen particularly strong growth on the platform, with BLANCO going on to win last year's Festival di Sanremo and beating Italy's record for the most-streamed song in one day, together with Mahmood. 
Emerging artists who have been included in RADAR have also achieved great mainstream success. Rhove, who was a featured RADAR Global artist, had Italy's second-most-streamed song of 2022, with "Shakerando."
Genre-wise, what have been some of the most exciting changes in Italian music since 2013?

When we look at the streaming habits of the younger generation, they have a more fluid relationship to genres. They are less occupied with sticking to one genre and identifying with it. Instead, we see them stream songs that span different decades and styles. 
That said, the overall music tastes of Italians have evolved so much over the years. Back in 2013, the most-streamed genre in Italy was rock, with Italian rap not even in the Top 10. But in 2022, Italian rap was the most-streamed genre in the country. When it comes to rap from other countries, a significant number of Gen Z artists have shifted their main point of reference from the U.S. to the U.K. and France. They tend to blend languages and cultures in their songs, tapping into an identity and culture way more than when rap originally broke through here in 2016. 
Summer hits have always been an integral part of Italian music consumption, but in recent years we've seen them become more diverse in sound. While they previously followed a conventional structure (carefree, joyful, Latin-infused pop tracks touching on a bunch of summer-related clichés), 2022 summer hits were a melting pot of sounds, artists, and moods. From BLANCO to Fedez to Capo Plaza to Rhove, what we saw and heard last year was a creative freedom we weren't used to. 
Spotify Italy initially launched during the Festival di Sanremo. What impact does the festival have on Spotify?

Spotify truly lives side by side with Sanremo. When the lights are out after the final day of the festival, Italians listen to their favorite songs on Spotify to stay in the Sanremo spirit. This year was a great example of that, with the official Sanremo 2023 playlist being the second-most-streamed playlist worldwide for one week. Locally, Sanremo songs dominated the Top 10 and Top 20 charts in Italy during the festival, with six songs from the festival having made it into the Global Debut Songs chart.
POLAND

How have music tastes in the country changed in the 10 years since Spotify Poland launched?

Mateusz Smółka: Massively! When we launched in Poland, the Top 10 artists in Poland were international artists. There were only five Polish artists on the entire Top 100 list that year. Looking back, international artists controlled the top three spots until about 2017. But in 2018, we saw the rise of Polish artists, most notably when the Taco Hemingway and Quebonafide collaboration, TACONAFIDE, and Dawid Podsiadło took the top spots. Since then, Polish artists have been in the Top 10 each year, with 76 Polish songs making the local Top 100 in 2022. 
Streams of Polish artists on Spotify's editorial playlists outside of Poland also increased by more than 700% over the past decade. For example, Rnbstylerz has over 2.8 million monthly listeners, with a majority coming from Germany, the U.S., and Mexico. And Catz 'n Dogz, who are a part of GLOW, have a major chunk of listeners coming from the U.S. and the U.K. Tribbs has over two million monthly listeners and collaborates with producers around the world, picking up listeners in Brazil and Germany. 
In your view, what are some of Spotify Poland's biggest accomplishments in the music space?

Spotify's RADAR program launched in Poland in 2021 and has seen 15 local artists participating since. The program has seen talents such as Zalia and Julia Rocka seeing incremental growth on the platform, as well as Szczyl and Dziwna Wiosna being nominated for Fryderyk awards in 2022. 
Spotify's EQUAL program also launched in Poland in 2021. Notably, Sara James became the youngest-ever EQUAL ambassador for the program and the first Polish artist to be a global ambassador. Artists such as Kaśka Sochacka and LUNA have particularly seen growth on the platform since their participation, with LUNA more than tripling her monthly listeners the month she joined the program. 
Additionally, Fresh Finds has been live in the market for a year, and it has helped a number of independent Polish artists take the next steps in their careers. It has also proven to be a way to identify the next big talent. 
What have been some of the most surprising listenership trends in Poland?

Back in 2013, we saw international rock bands being streamed the most, but now Polish rap and hip-hop dominate, as demonstrated by the popularity of our local hip-hop flagship playlist RAP GENERACJA, which has been the number one playlist in Poland every year since launch. 
When it comes to the younger generation, we've found that they choose music to accompany their mood and the world they live in. They don't care as much about when the song was made or what genre it is. They approach music with a lot more fluidity.
Celebrate 10 years of Spotify in Italy and Poland by listening to our anniversary playlists.