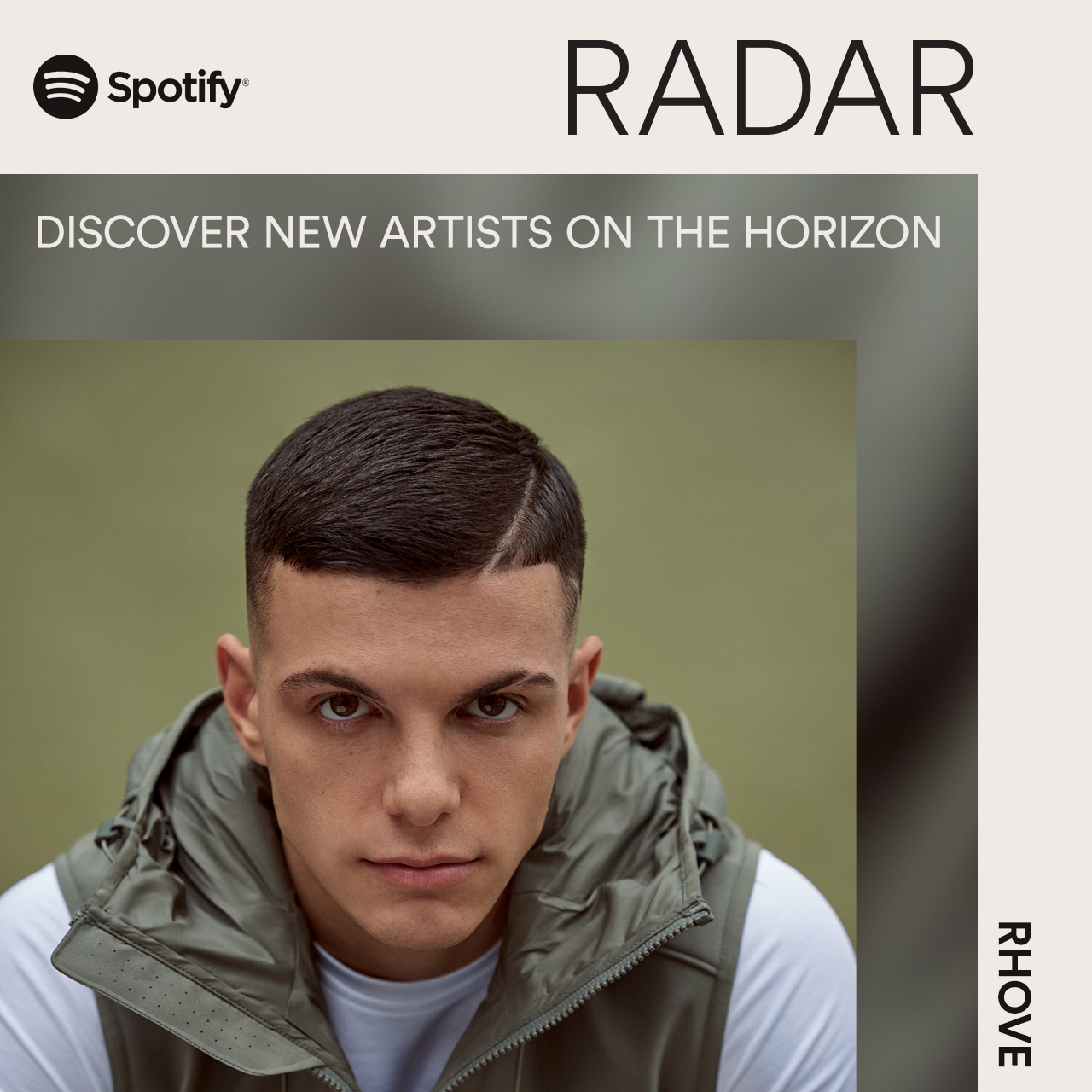 PROVINCIALE LIFE
RADAR Global Artist Rhove Delivers His Positive and Passionate Hip-Hop Sound to the World Stage
Since its launch in 2020, RADAR has served as Spotify's program to showcase emerging artists from all around the world, supporting them and taking their talents to the global musical stage. Now RADAR Global turns the spotlight toward Italian hip-hop artist Rhove.
Having started rapping from an early age in social centers and discos, Rhove—whose stage name is a portmanteau of his surname, "Roveda," and his home of Rho, Milan, in Italy—very quickly attracted attention with his distinctive personality and musical style. In 2020 he took to recording and self-released his first single, "Blanc Orange (Nanana)," followed by "Provincia," "Corso Europa" with Madfingerz, "Montpellier," "La zone," and "Jungle."
It was with the 2021 release of "Shakerando," however, that Rhove started seeing overwhelming critical success on the national level, reaching number one on Italy's charts. And it remains his top song on Spotify, with over 95 million streams and growing.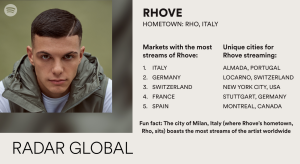 Taking his influences from international artists like Morad and French performers such as Stromae and JUL (with whom he collaborated on a song for the French rapper's new album), Rhove integrates French urban sounds with Italian influence into his music. His ongoing goal is to create music that transmits positive and encouraging messages and highlights the importance of humility, passion, and dedication. Nowhere is this more evident than in his debut album, PROVINCIALE, released this year, and in the new Spotify RADAR mini-documentary about him.
Give a listen to Rhove's tracks along with the rest of the best of our emerging artists on the RADAR Global playlist: