SHINE ON
Spotify Debuts GLOW, an Equity Program for LGBTQIA+ Creators
The LGBTQIA+ community has greatly influenced music, and both music and culture have long been moved by the community in return. As more and more artists feel empowered to share their authentic selves onstage and off, the power and influence of queer creators grow as guiding forces across culture.
Today, Spotify introduces GLOW, a new global music program celebrating and amplifying LGBTQIA+ artists and creators. It's our latest initiative to support people of this historically marginalized community of voices and reassert our commitment to equity in audio. It ensures that queer creators, and their contributions to music and culture, are heard and honored year-round.  
Putting LGBTQIA+ artists front and center
GLOW is supported by an on- and off-platform ecosystem where LGBTQIA+ artists and users are authentically represented and meaningfully included. 
The GLOW hub

will serve as a dedicated space on Spotify to highlight audio offerings of LGBTQIA+ voices for queer listeners and allies. 

Our Global flagship playlist,

GLOW

, will refresh monthly and highlight tracks by LGBTQIA+ artists. 

Throughout the year, we'll amplify 11 artists from around the world within the GLOW hub, on billboards across the U.S., and in even more ways. 

Our

360 program

provides editorial and partnership capabilities, marketing support, and charitable giving to organizations like

QORDS

,

Astrea

,

Black Trans Femmes In The Arts

,

ChamberQueer

,

Allgo

,

It Gets Better

,

Youth Music

, and

Casa Chama

.

At launch, we'll be working with 11 amazing artists:

Bruses

,

Jean Seizure

,

Leland

,

Liniker

,

Natalia Lacunza

,

Arlo Parks

,

Joesef

,

Pabllo Vittar

,

Sam Smith

,

Tove Lo

, and

Villano Antillano

.
All in, GLOW will streamline and heighten the support Spotify has provided through our annual global Pride activations. It will be available in 50+ markets across Europe, India, Asia, Africa, North America, Latin America, the Nordics, and Southeast Asia. 
To launch, we're hosting LGBTQIA+ artists and songwriters at the Spotify At Mateo office in LA, including jesse saint john, who has written for Britney Spears, Lizzo, and Kim Petras; JHart, who has written for Troye Sivan, 5SOS, and Little Mix; Ilsey, who has written for Panic! at the Disco, Miley Cyrus, Mark Ronson, and Harry Styles); and INK, who has written for Beyoncé, Leon Bridges, and Lil Nas X. The attendees will participate in three days of writing sessions aimed at celebrating and inspiring collaboration among creators in the LGBTQIA+ community. 
We recognize the power of our platform to elevate, uplift, and spotlight voices that have been historically marginalized, and we're committed to using it to drive cultural change. GLOW is supported by Spotify's Creator Equity Fund as the latest part of our ongoing commitment to fostering equity in the audio space. By providing equitable resources to queer artists on a global level, GLOW is another way we're working to create greater equity, empathy, and representation for the LGBTQIA+ community. We work closely with our partners at GLAAD and others to ensure GLOW best represents LGBTQIA+ artists and listeners in authentic and meaningful ways.
Meet the team behind GLOW
The backbone of GLOW is Spotify employees who are passionate about music, artist empowerment, and above all else, their queer community. 
Lisa Ritchey, she/her, Manager, Artist Partnership Team

What is your role in bringing GLOW to life?
I am a manager on our newly formed Artist Partnerships Team, but I've been in this type of role for the past three years. I currently work across pop, dance, and indie, finding ways that we can bring Spotify into the entirety of an artist's career outside of a record cycle—touring, festivals, merchandise, integrating artists into campaigns within those genres and our playlists—finding new and creative ways to partner together with artists. 
I've worked on Spotify's Pride campaign for the past three years. I came in and was very, very passionate about LGBTQIA+ artists and how we can better serve that community and the fan base. After working on Pride, I started working on what would be an evergreen program very similar to Frequency or EQUAL with a colleague (the Head of Rock on our Editorial Team, Laura Ohls). We started working on this probably two years ago and in that time, the team has grown exponentially, become more robust, and received a lot of support company-wide.
Why is GLOW important to you?
I, along with the majority of the community, am very weary and skeptical of corporatized Pride. If a company is going to show up in June, they have to show up throughout the year. Where this program is amazing is that its sole purpose is to support the community on- and off-platform year-round. The way that we are showing up in this program also feels different—we're supporting these artists because of who they are holistically. These are artists who are doing incredible things and they just so happen to be queer.
Who are some queer artists or cultural icons who have inspired you?
In the '90s it was hard to find robust queer representation, and you had icons like Elton John and George Michael, so when The xx showed up and I found out that Romy and Oliver from The xx were both queer, it kinda blew my mind and it was the first time that I felt seen. St. Vincent was pretty huge for me and really made me understand myself more in college. Frank Ocean—truly, his tumblr coming-out letter, I want to get it framed and put it up in my house because that was so huge not only to me, but to music and culture in general—I think that was around the time that I was truly figuring myself out, so it meant a lot.
And the beautiful thing that we're seeing now is just, more. The floodgates have opened and we have so many artists to choose from. 
Cahleb Derry, he/him, Associate Manager, Music Marketing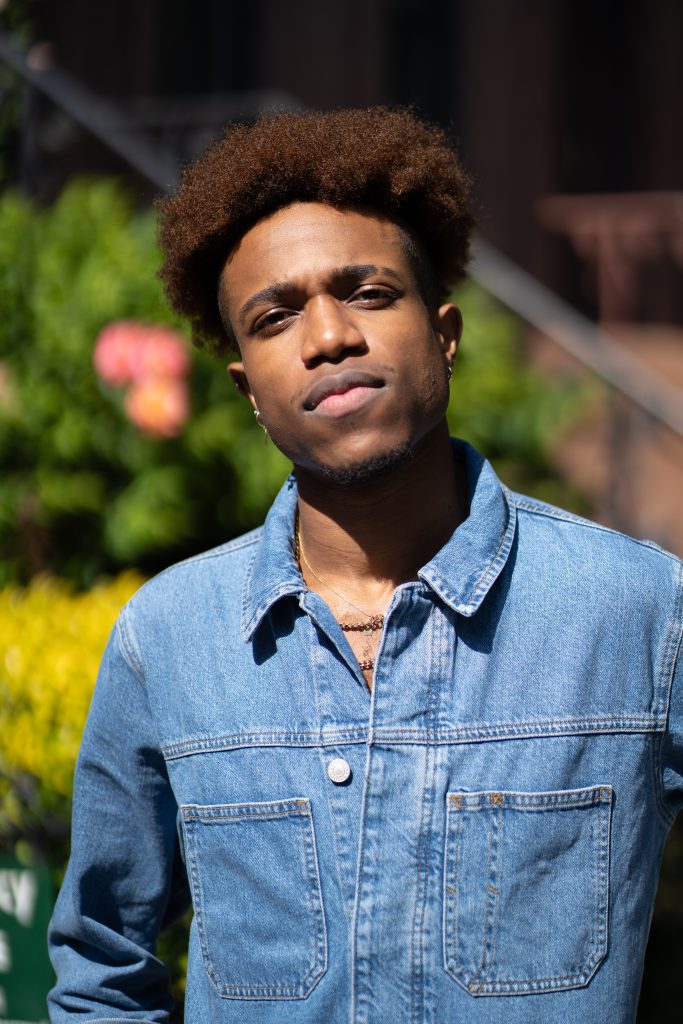 What would you say is the ethos of GLOW?
We always go back to this commitment to amplify LGBTQIA+ artists. So while there's a lot of other flashy aspects of GLOW, and there's billboards and there's editorial support, behind all of that, the question we go back to is, 'How do we tangibly influence the resources that LGBTQIA+ artists have?' We know in the industry that there are hurdles that marginalized artists face in creating and putting out music that other artists don't face. 
We know that a lot of artists only get hit up in June during Pride to do campaigns. And then July 1 hits and there's no work to be found again. Performative support wittles down an artist to their identity. If you only ask artists to activate during Pride, you ask them to give this boxed-in, performative version of themselves. For some artists, their identity is crucial to their work, right? It drives their writing, their artistry. For other artists, they're just artists who happen to be LGBTQIA+ and they still should receive the support that LGBTQIA+ artists need. And we know that we, at Spotify, have a responsibility as the largest music audio platform in the world to fill in these gaps.

Why is GLOW important to you?
I am gay, so as someone who's in the community, this program means so much to me. For example, Sam Smith, one of our 11 launch artists, their sophomore album, The Thrill Of It All, was my coming-out album and it saved my life in so many ways. I know firsthand how important LGBTQIA+ artists are for representation, but also for validation, and it just means a lot to see a company like Spotify really doing the amplification work. And to be helping lead the charge? I kind of have to pinch myself a lot and realize like, yeah, this isn't just a campaign.
LGBTQIA+ culture is the culture. LGBTQIA+ artists, since the beginning of time, have shaped  some of the biggest genres that we have—from disco to jazz to pop—and unfortunately, with the way our industry functions, artists aren't given the proper tribute, support, or platform that matches the effect and impact of LGBTQIA+ artists' contributions. 
How does music empower queer communities? 
To me, it's survival. Literally, "I Will Survive" by Gloria Gaynor being a gay anthem is an example, but it's about connecting people, and it's about safe space. We know that in New York and Chicago and Detroit and LA, the ballroom space was where Black and Latine queer folks who were shunned were able to go and shine. And music was the soundtrack to this. Even when queer culture and queer people were relegated to basements, to spaces deemed "unused" or in "disarray," music kept those spaces alive.
Music is how I made sense of my emotions growing up. It gave me language to describe how I felt and gave me validation to feel confident in those emotions. Music is the soundtrack to our lives and to our survival, and it's the soundtrack to our joy. Music is this creative playground where you're allowed to imagine anything. Music is the most tangible thing we have to imagine queer futures that are happier and brighter and better and freer. 
Bel Aztiria, she/her, Equity Global Music Programs Lead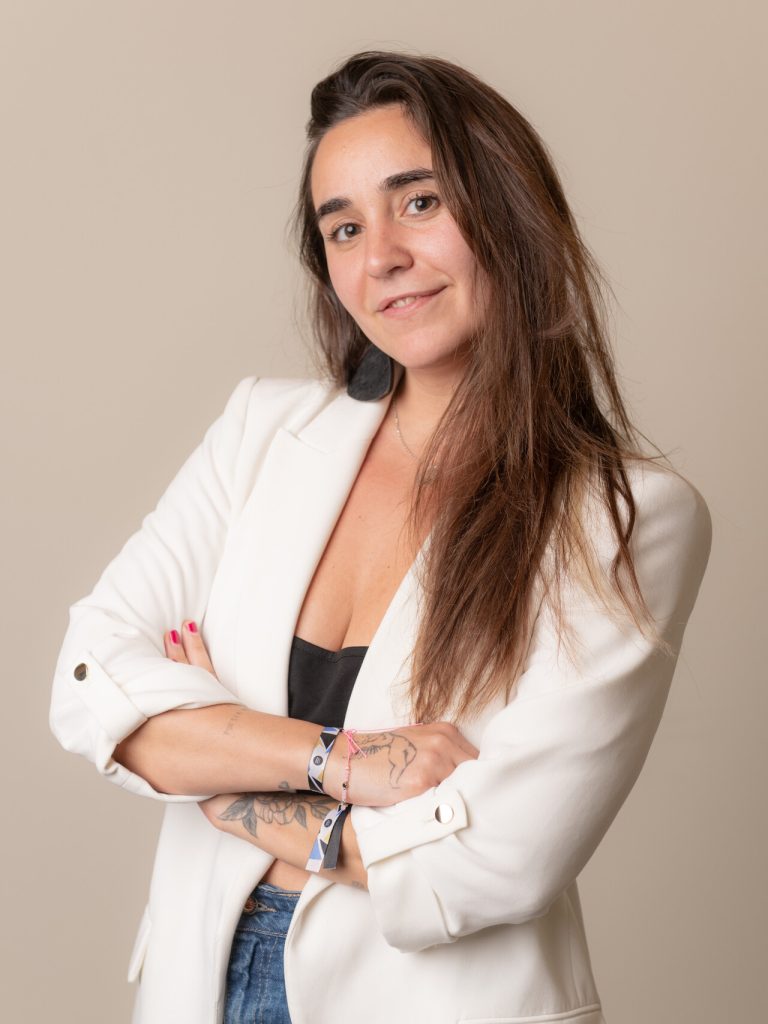 What is your role in bringing GLOW to life?

I lead our Equity Global Music Programs, such as GLOW and EQUAL. I am in charge of bringing our equity principles to life within Spotify's 360 programs, which elevate and celebrate artists for who they are, around the world. I lead the go-to-market strategy through ideation, launch, and adoption. My role is focused on the vision of contributing to a music industry where everyone is fairly represented and included for who they are, and wherever they are from. 
Within GLOW, my role is to take the program from ideation to launch and beyond, setting the overall strategy towards the mission of celebrating and elevating LGBTQIA+ creators and serving users all year round and beyond cultural moments. By bringing together my expertise in equity programs and in international strategy and in music, I have the privilege of being the connector of experts in over 20 different company functions and music representatives for the 50+ countries where GLOW is live, to ensure that this program utilizes Spotify's resources as best as possible to serve the community and honor its immense contribution to music and culture. 
Why is GLOW important to you?

I grew up in a small town in rural Argentina, where I didn't have any positive examples of people being accepted, included, and celebrated for who they were. I migrated at a young age, which exposed me to more expansive experiences around sexual orientation and identity, but also to a new way of feeling different, of living within another culture. When I started working in music, which was always my passion, I had more positive experiences of inclusion through seeing colleagues from the community thrive and be inspired by the music itself, and I made it my mission to contribute to a world where we can all feel included and valued for who we are.
Today, I feel safe to be who I am in most places I inhabit, and I have the chance to put my experience, resources, and skills back in service, for more people to hopefully feel included and represented, too. To me, GLOW represents the opportunity and privilege to work within a company that is well positioned to drive social change, where people are passionate about equity and gather to take steps in that direction.
What do you see as the future of the program?
I know we live in a world that is far away from equity for all of us, that the issue is bigger than music, and that we can't do it alone. But I also believe in the power of music, and I hope that GLOW can inspire and uplift more of our voices to the narrative, contributing to a future world where people are free to be.
Tune into GLOW to hear the latest, hottest songs coming from LGBTQIA+ artists around the world.