KEEPIN' IT REAL
Spotify Head of Urban Music Carl Chery Invites Fans To Look Into the Stories of Hip-Hop's Top Artists With 'RapCaviar Presents'
Mark March 30 on your calendars. That's when RapCaviar Presents arrives on Hulu. Based on Spotify's flagship hip-hop playlist, RapCaviar, the compelling new documentary series tackles today's most provocative issues through the lens of hip-hop. Centered around the visionaries and emerging stars who rule the charts and influence our culture, fans will get an up-close look into the lives of City Girls, Tyler, The Creator, Polo G, Roddy Ricch, Coi Leray, and more.
Featuring commentary from cultural tastemakers, media experts, and hip-hop historians, each of RapCaviar Presents' six episodes examines a specific deep-rooted issue that affects hip-hop artists, their fans, and society at large. This includes explorations of mental health, women's sexuality, the criminalization of rap, social media criticism, and the ultimate cost of viral fame. 
In addition to honest commentary on cultural topics, the show also gets personal, homing in on the artists' tales of triumph, disruption, empowerment, and redemption. 
To celebrate its upcoming release, we threw a party in LA with Hulu, where Coi Leray, Saweetie, Freddie Gibbs, Mustard, Blxst and Ty Dolla $ign were all in attendance. Guests were invited to toast the series, enjoy a hip-hop-focused set from DJ Domo, and hop in our RapCaviar-themed photo booth.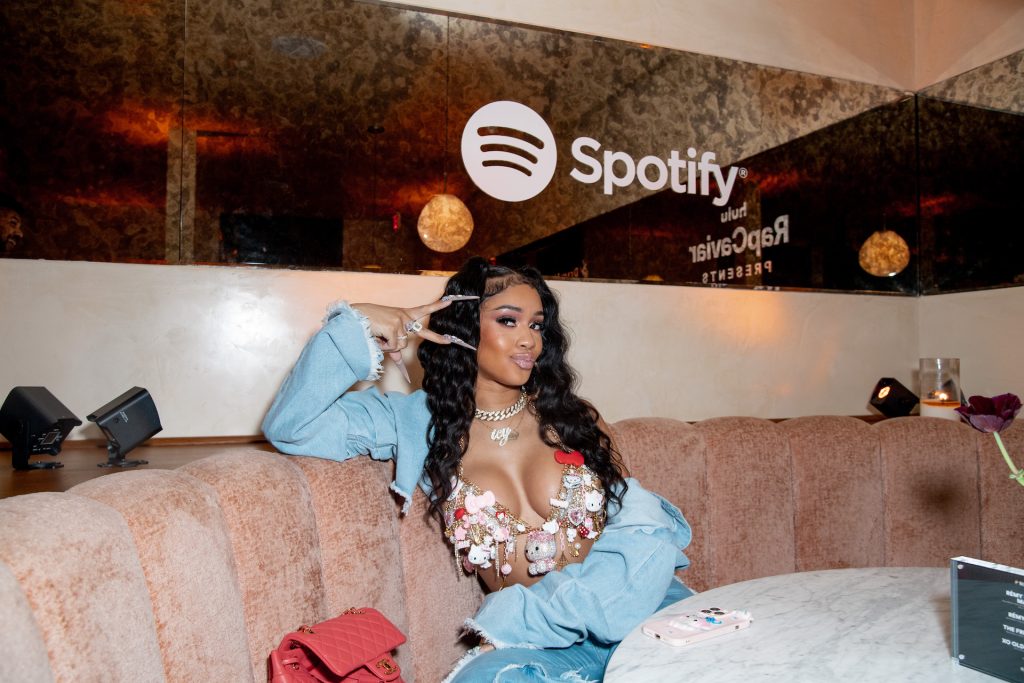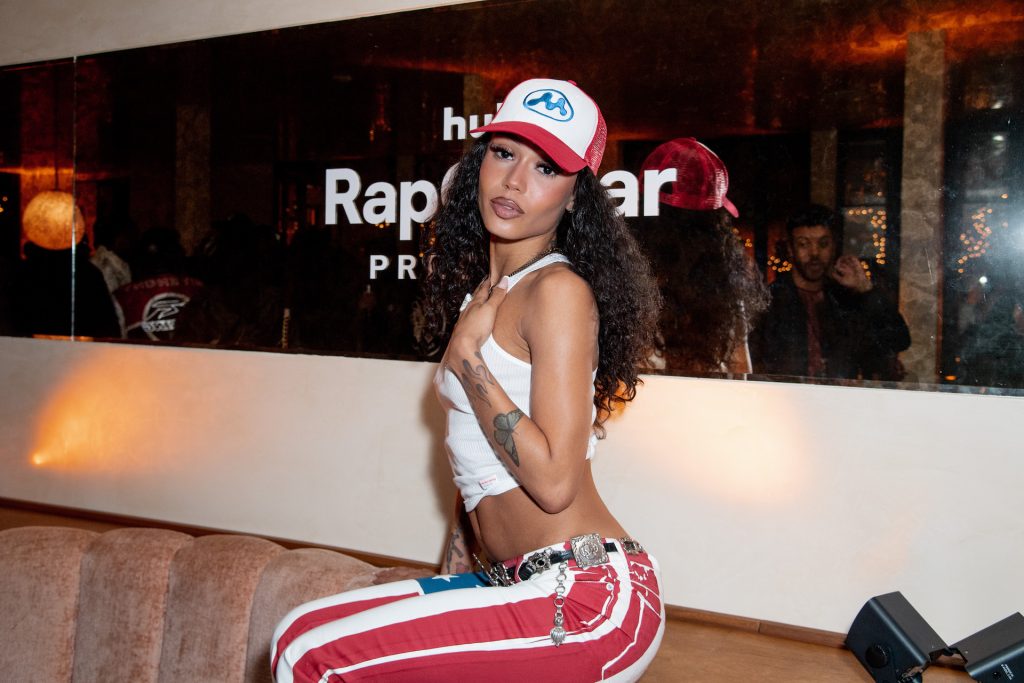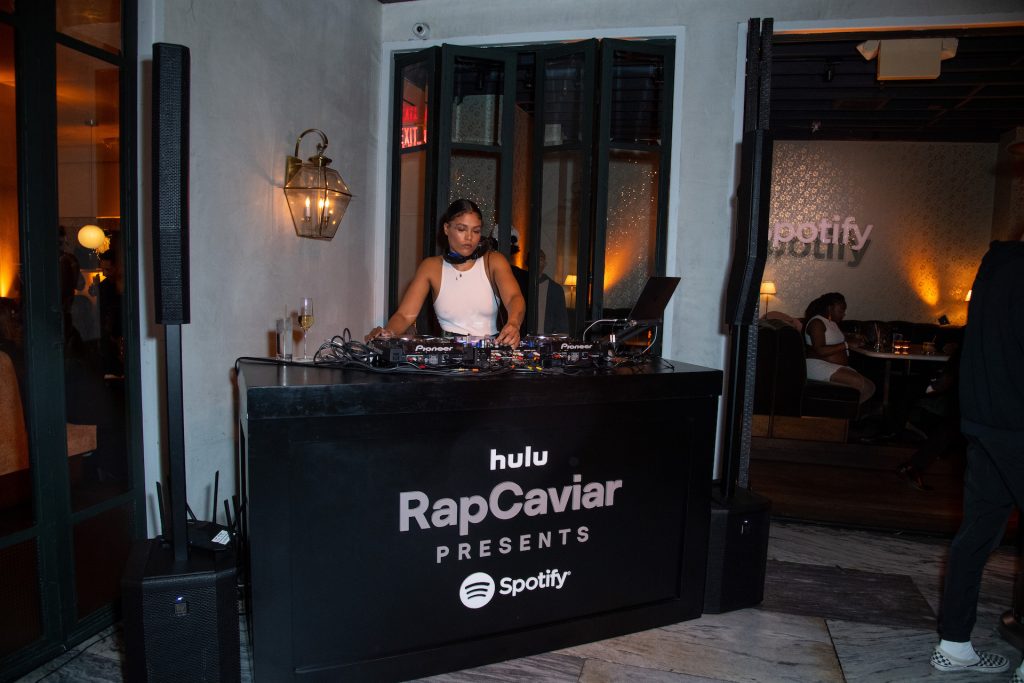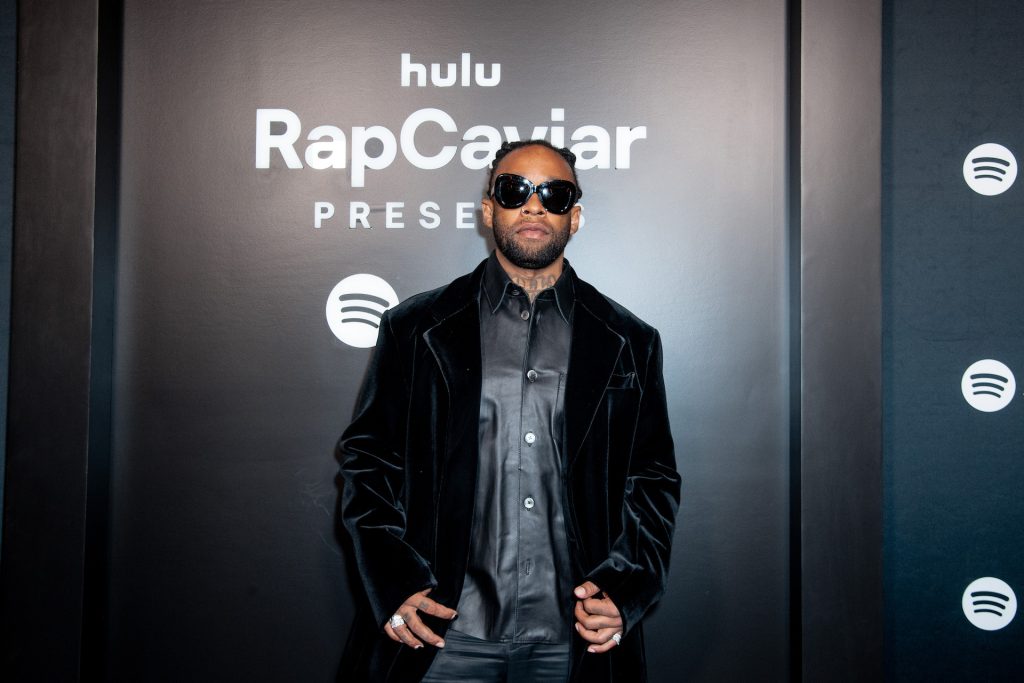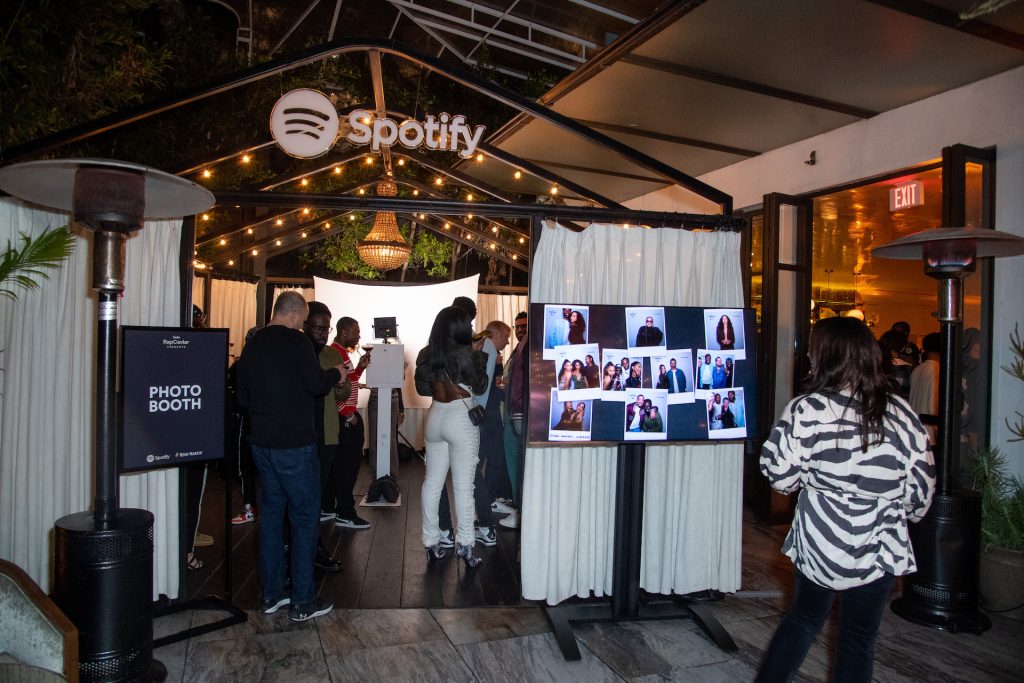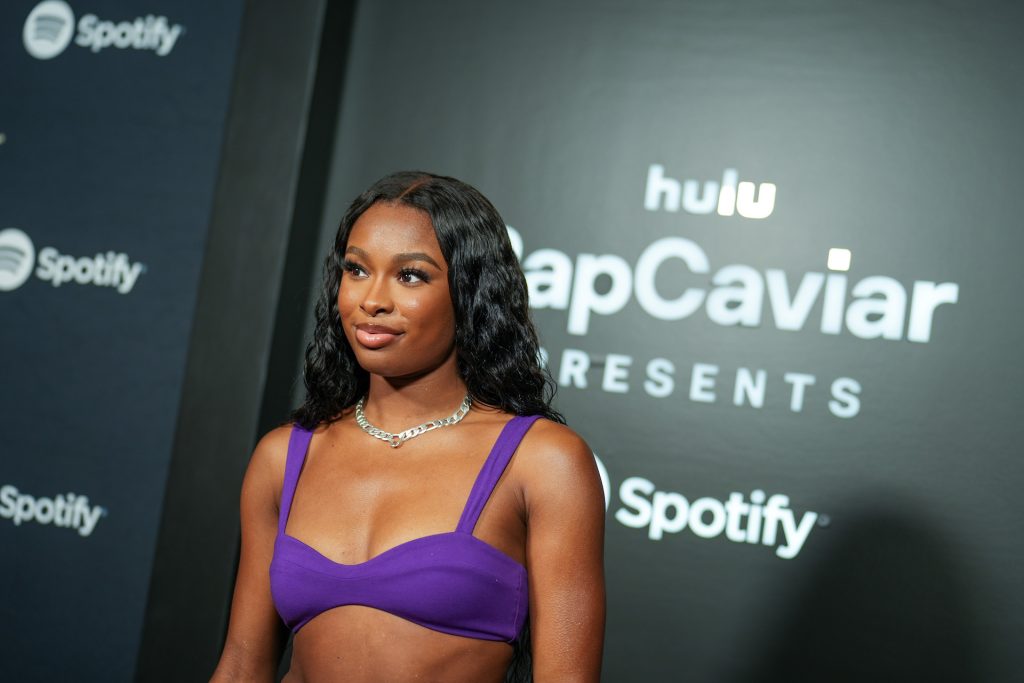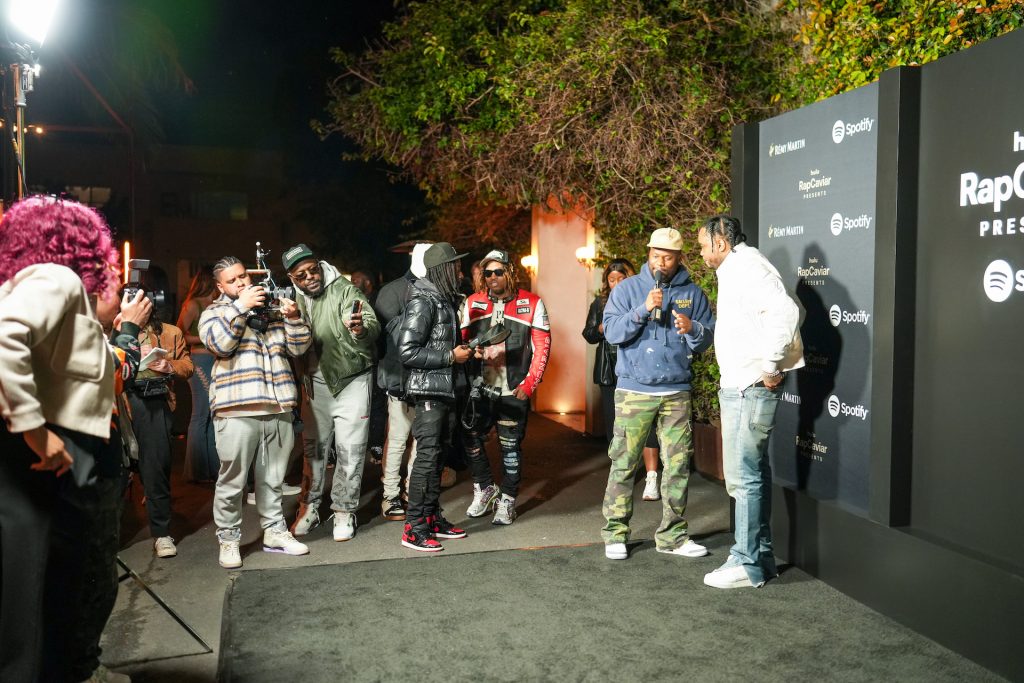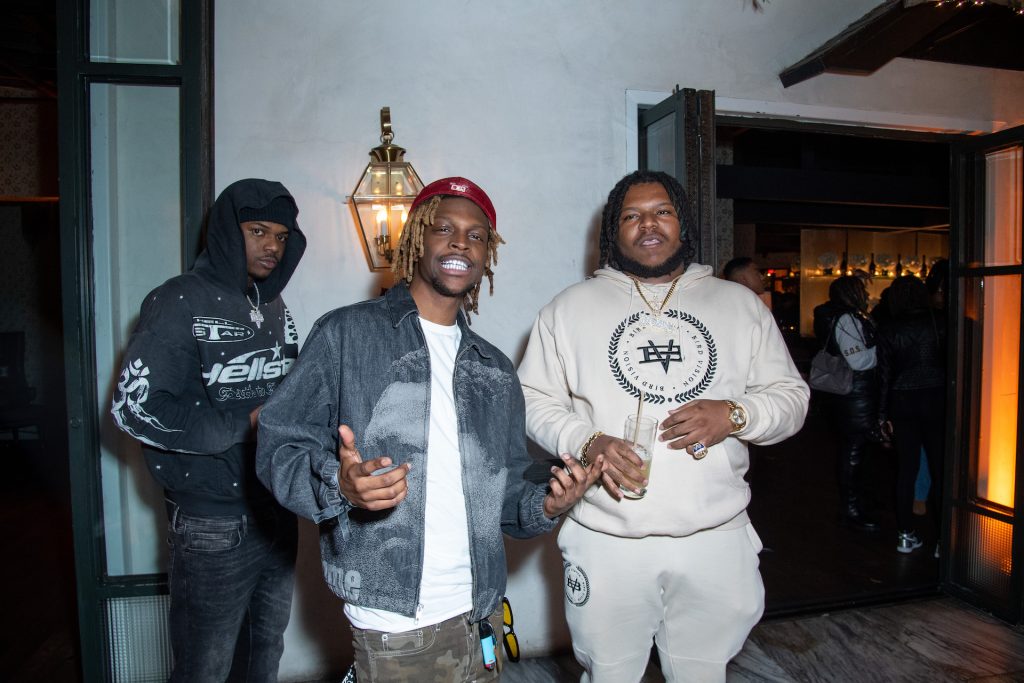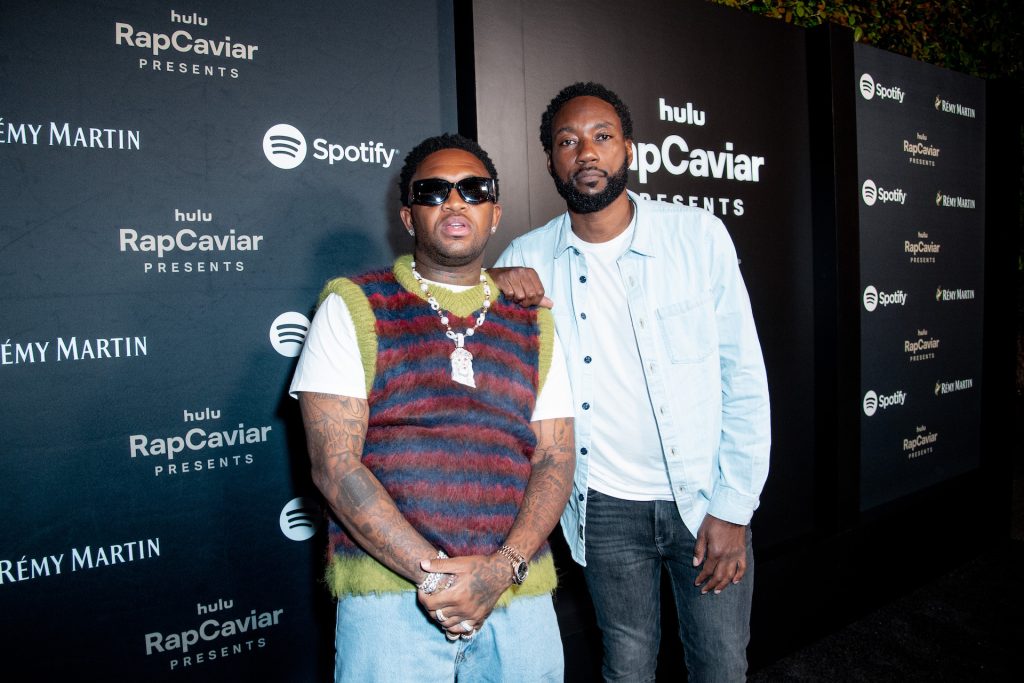 Ahead of the series premiere, For the Record caught up with Carl Chery, Spotify's Head of Urban Music and Creative Director, who also serves as an executive producer on the show. As a driving force behind the creation of RapCaviar Presents, Carl gave us the scoop on RapCaviar's evolution from playlist to TV show, unique ways they were able to tell stories, and what fans can expect when it premieres.
What's the inspiration behind RapCaviar Presents?
This started almost five years ago. The RapCaviar playlist had launched in 2015 and was showing the potential to become more than a playlist. So as we made plans to expand RapCaviar's influence with social channels and a podcast, we also started thinking about a docuseries. That started as far back as 2018, and we started pitching it in the summer of 2019. 
Hulu bought the pilot in 2019, but then the pandemic happened, which delayed production for almost a year. We finally submitted the pilot in 2021, the series was picked up later that year, and then we began production on the actual series in February of 2022.
What makes Spotify and RapCaviar uniquely positioned to tell these stories?
We're very much in the thick of the streaming era, and I think Spotify emerged as arguably the most important editorial outlet across mediums. I think that the work that we're doing across our playlist ecosystem is something that's really resonated with audiences for the past eight years. 
In hip-hop, there's a timeline of the mediums that all these cultural authorities express themselves through. Once upon a time, it was radio stations, and then it was magazines, and then it was blogs. But now, it's playlists. So it felt like we were in the right place to be the next iteration of that hip-hop authority.
Does this series shed any light on the future of hip-hop?
Yes, it does. It was very important for me that the show is centered around the current generation of rap stars. But as we tackle topics that pertain to things like the Tyler, The Creator apology, we still have to give historical context. So I like that in almost every story we start in the present, go back, and then go forward. But you'll have to tune in to find out where we end up. 
Were there stories shared during filming that surprised you?
Polo G's story, which I believe is part of Episode 4 (titled "Through the Storm"), was very unexpected because it speaks of things that haven't been reported much. But the director, Mandon Lovett, did an incredible job of getting Polo to open up. 
Polo G is someone who is really reserved, and I don't think that many people are aware that he overdosed a few years ago. But he was willing to talk about generational trauma, and for viewers, seeing his vulnerability and experiencing that side of his personality will be revealing. 
And then even with someone like Tyler, The Creator, who people have been familiar with for a longer period of time. If you remember, Tyler started his career as someone who was a shock-value type of rapper. But in more recent years, he's resurfaced as someone who is more thoughtful and polished. I noticed that as a fan, but I never knew what was behind it. 
And on RapCaviar Presents, he talks about how he used to go on TV and just goof off. And one day, someone saw him at the airport and told him, "Hey, you're that guy from Ridiculousness!" For Tyler, it was an eye-opening moment because he was like, "Oh, wow, I'm not known for my music." And that was one of the things that shifted Tyler's approach. 
And then we have incredible journalists and artists who gave us amazing context that will be educational and informative to even the most rap-obsessed music lovers. In the episode featuring City Girls, Jamilah Lemieux gave us amazing historical context into the arc of women in hip-hop. 
Looking at '90s hip-hop, which featured women like Lil' Kim, Foxy Brown, and Trina, Jamilah pointed out that those women were aspiring to be mafia wives, but this new generation is a completely different thing and they're calling the shots.
And as much as I knew that we've moved on from women needing a cosign from men to be successful, I never quite thought of it that way, and I thought it was a brilliant way to illustrate how far women have come in rap. They're really in control right now. 
What do you hope fans take away from this series?
It's not just one thing. There are a million things that I hope they find captivating. When they talk about RapCaviar Presents, I hope they describe it as both intellectually stimulating and entertaining, because that's what we tried to accomplish. 
If you watch this series, it really calls back to old-school journalism. These aren't puff pieces. Every character has a really dynamic arc to their story, and that's something that's missing from storytelling like this. We're in an era of clickbait, where everything is salacious and controversial. And for us it was just super important that we try to tell elevated stories about hip-hop's music and the culture. And if a story becomes a little controversial in the process, then so be it. 
But for us, it was very important to focus on the story first. I hope people love it.
Be sure to check out RapCaviar Presents when it premieres on Hulu March 30. In the meantime, stream the latest episode of The RapCaviar Podcast below.