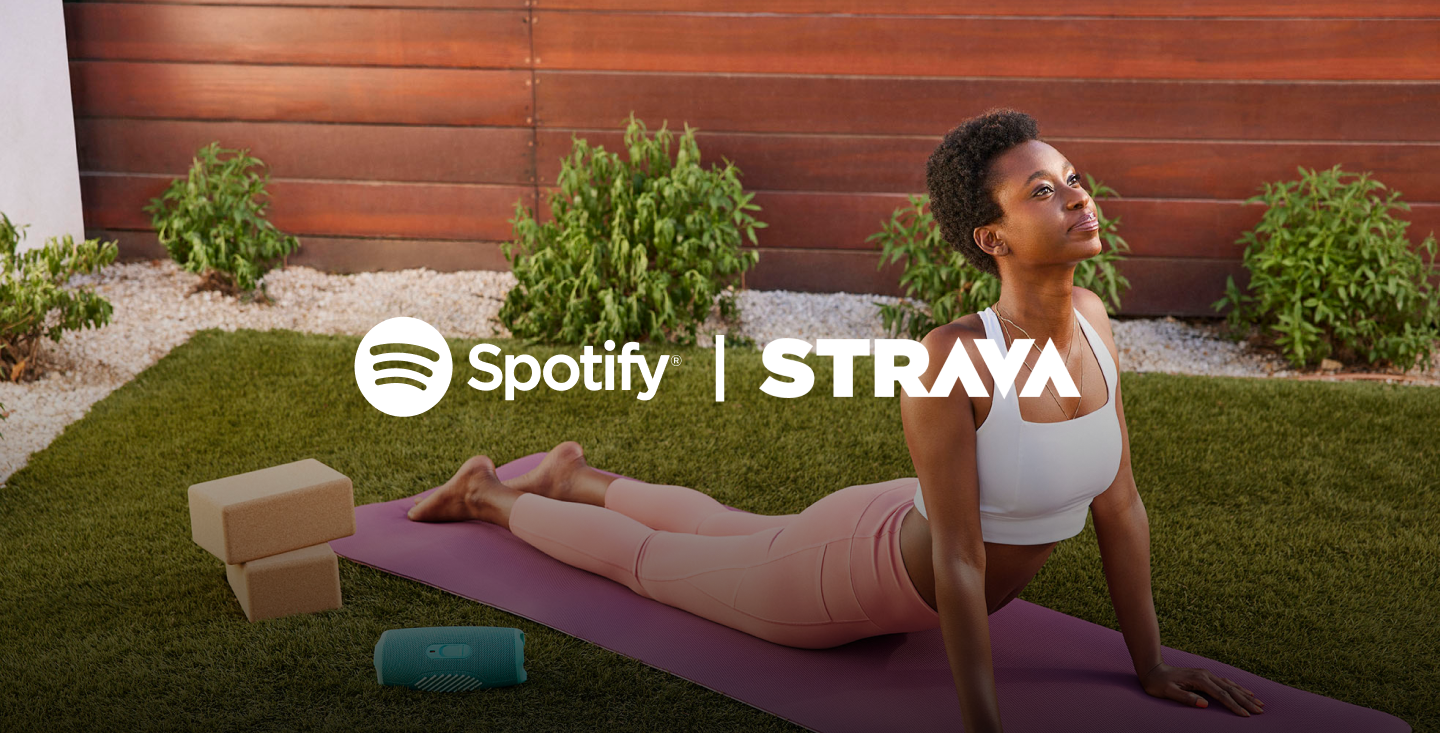 GET MOVIN' AND GROOVIN'
Spotify and Strava Team Up for a First-Place Integration
Spotify users turn to audio at various moments throughout their day, and especially when they're working out. Whether they're looking for entertainment or motivation, we want them to have a seamless experience switching between whatever they're listening to on Spotify and their favorite workout tracking app. So we're announcing a new integration with Strava that enables users to easily stream music, podcasts, and audiobooks while tracking their workout activities on Strava.  
Starting today, listeners can play, pause, resume, skip, and browse Spotify favorites from the record screen on Strava. This new integration removes the need for Spotify users to switch between apps and allows them to easily tap into the motivation that gets them moving.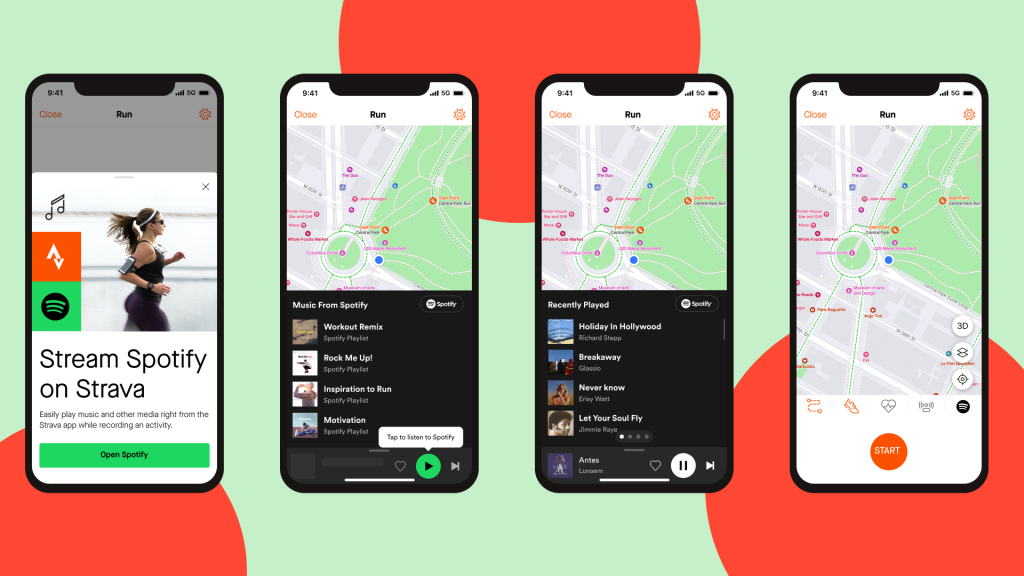 "One of our biggest goals at Spotify is to be everywhere our listeners are—whether that's on a run, in the gym, or anyplace in between," said Ian Geller, VP of Business Development at Spotify. "This integration with Strava is another way we're moving with our listeners and allowing them to seamlessly connect to the music and audio they love." 
Some of those favorites topping user-generated workout playlists include rap artists Drake, 21 Savage, Nicki Minaj, and Rihanna. "I'm Good (Blue)" by Bebe Rehxa and David Guetta, "INDUSTRY BABY (feat. Jack Harlow)" by Lil Nas X and Jack Harlow, and "Unholy (feat. Kim Petras)" by Sam Smith and Kim Petras were some of the top-streamed workout songs from the past month.*
"Over time, the consumption of music has evolved dramatically from CDs to streaming, which has opened the door for audio to inspire us in ways they couldn't before," said Mateo Ortega, Strava's Vice President of Connected Partnerships. "We're excited to partner with a global leader like Spotify to seamlessly integrate music and movement on the platform. This new feature further solidifies Strava's position at the center of connected fitness and continues to demonstrate the power of the global community of active people on Strava."
As an added bonus, Strava is taking over our widely popular Workout playlist starting April 20. Mark your calendar to check out these Strava-curated sounds and get moving.

*Data reflects top-streamed tracks and artists on user-generated playlists with the terms "workout," "run," "exercise," "cardio," "cycling," and "gym" in the U.S, the U.K., BR, IN, FR, SP, JP, and DE between March 1, 2023 and March 31, 2023