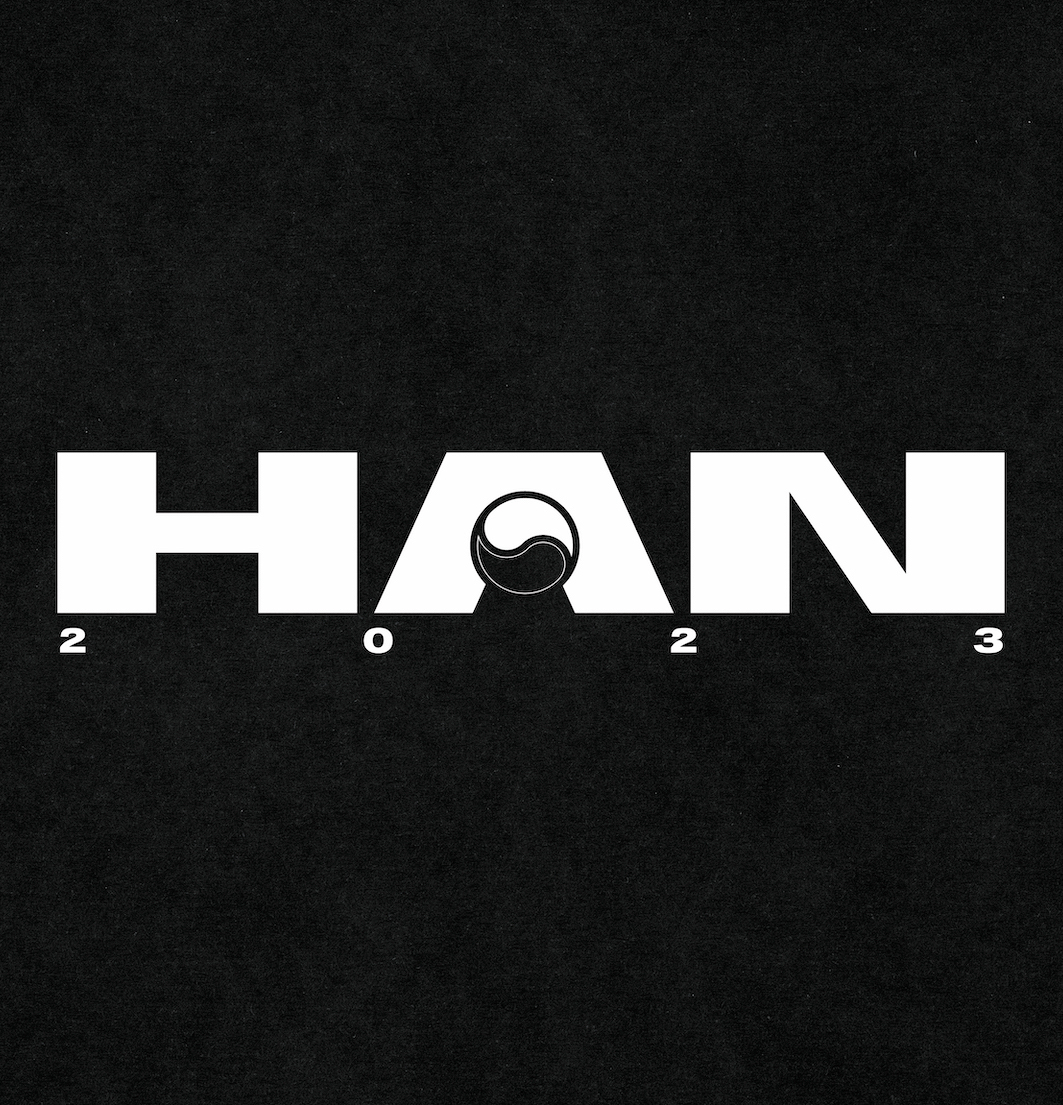 EXPRESSION THROUGH SOUND
Explore the Innovative Sounds of Korean Hip-Hop Through Our Spotify Singles Series 'HAN'
In February, we teamed up with Korea's HIPHOPPLAYA community to launch HAN, a Spotify Singles series spotlighting the latest sounds in K-hip-hop. Featuring prominent K-hip-hop and R&B artists like Jay Park, Kid Milli, Blase, MIRANI, and LOOPY, HAN has allowed fans around the world to discover the complex Korean emotion of the same name.  
The word han has no direct translation in English, but it refers to a deeply ingrained feeling of resentment, sorrow, bitterness, anger, sadness and regret that arises from the historical and cultural experiences collectively shared by Koreans. For our featured artists, it was this inner sense of han that became a central theme and inspiration as they expressed themselves musically and showcased their talents for fans around the world. 
As part of HAN, over the span of five weeks, we released six unique Spotify Singles featuring 21 different artists. The songs also received extra exposure through KrOWN, Spotify's global K-hip-hop playlist with more than 470,000 followers.
Keep reading to learn more about each Spotify Single featured in the series.
"Seoul City" by Kid Milli, Loopy, MIRANI, and sAewoo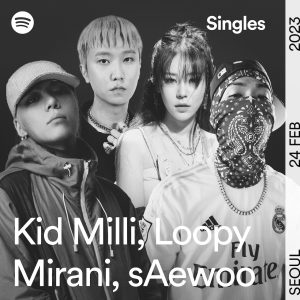 We kicked off HAN with the sophisticated and dystopian "Seoul City," which brought Kid Milli, Loopy, and MIRANI together with producer sAewoo.
"The production process was refreshing. It was nice to collaborate with a bunch of artists and have our distinct perspectives on the same theme come together on a single track," MIRANI commented.
"YG" by Fleeky Bang, Royal 44, Polodared, and YEOHO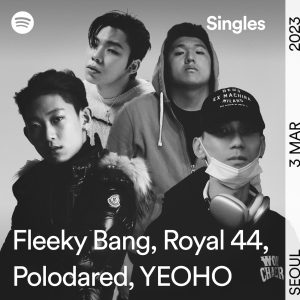 For the second single, "YG," emcees Fleeky Bang, Royal 44, Polodared linked up with producer YEOHO to create a song that reflects their idiosyncratic personalities. 
"I wanted to try something new since all of the artists on this track are up-and-comers," YEOHO remarked. "I'm pleased that the track captures the charisma and ambition of each artist." 
"WHIP!" by sokodomo, Don Mills, viceversa, and SMUGGLERS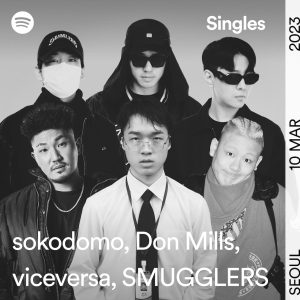 Next up was "WHIP," which saw Don Mills, viceversa, and SMUGGLERS hop on a beat from sokodomo. 
"I hope the combination of each artist's unique style sounds fresh for fans around the world," said rapper Don Mills, while viceversa added: "It's great to be able to take part in HAN and show the world that there are artists like us."
"Grrr" by Blase, BlackNut, Jimmy Paige, Dok2, and SMUGGLERS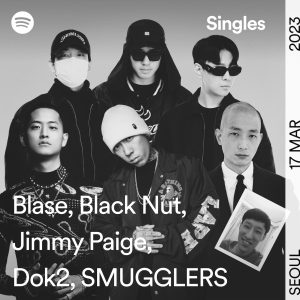 The fourth Spotify Single was "Grrr," a collaboration by Blase, BlackNut, Jimmy Paige, Dok2, and SMUGGLERS. 
"As soon as I saw the artist lineup, I was on board. I expect HAN to build momentum for K-hip-hop, establish itself as a genre and expand globally," said Blase.
"Ape Freestyle" by Keith Ape and PEEJAY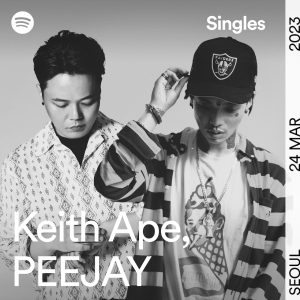 The fifth song in the series, "Ape Freestyle," takes English and Korean rhymes from emcee Keith Ape and pairs them with a beat from PEEJAY that was inspired by hip-hop's boom-bap era. 
"Rock With You" by Jay Park, KATIE, and WOOGIE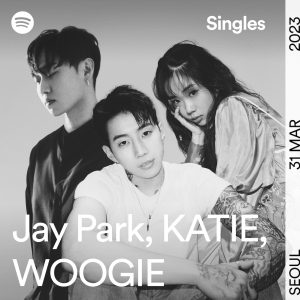 The final song to be released as part of the HAN series is "Rock With You." Bringing the worlds of hip-hop and R&B together, Jay Park and KATIE lend their soothing voices to a laid-back beat produced by the trend-setting WOOGIE.
For fans who want to dive deeper into HAN, check out the official video podcast featuring exclusive behind-the-scenes content of our featured artists hard at work in the studio.