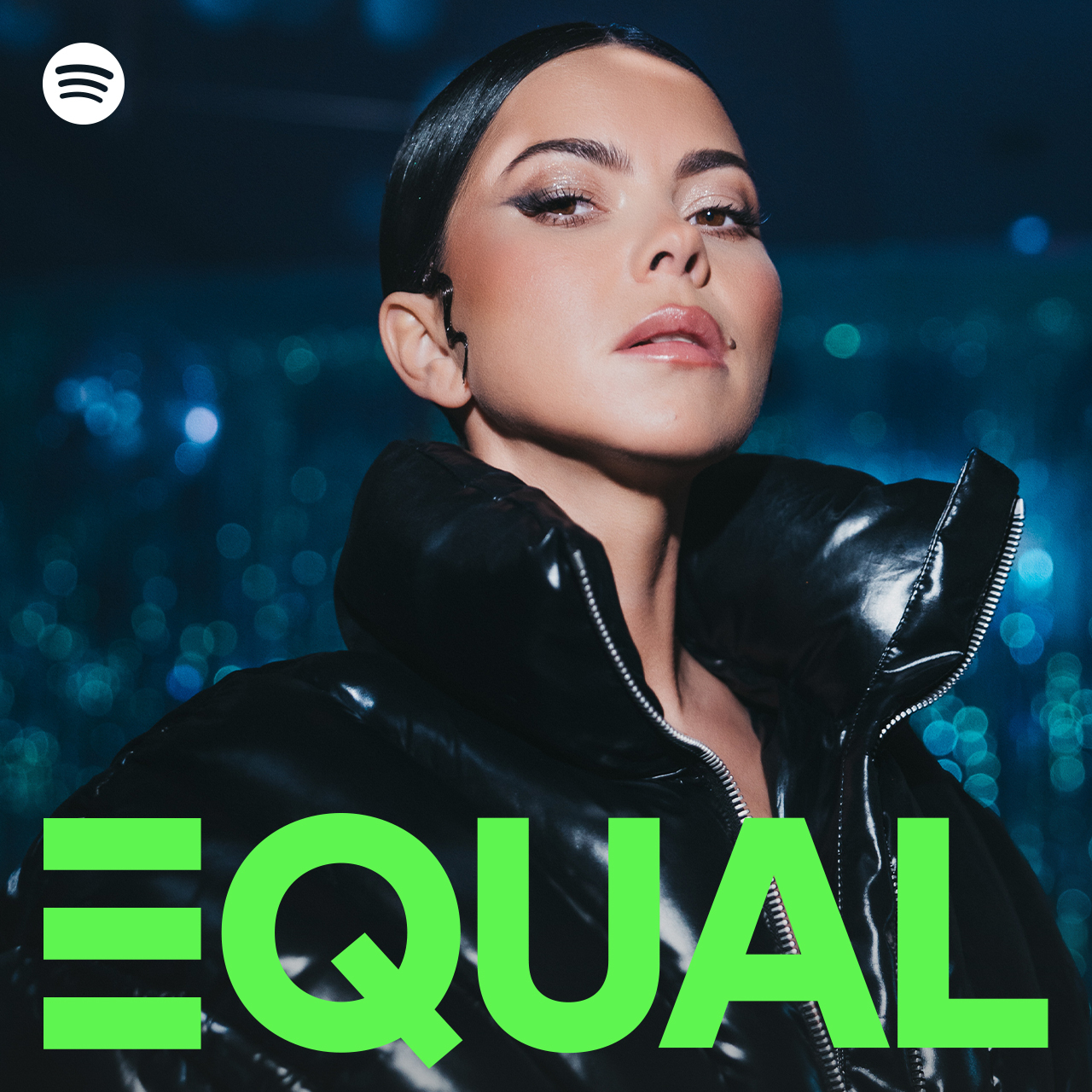 MOVE YOUR BODY
EQUAL Ambassador INNA Is Ready To Show the World Why She's România's Dance Queen
With numerous awards and a string of world tours under her belt, INNA is unquestionably one of the most exciting voices in the dance world today. Hits such as "Hot" and "Sun is Up," along with her Spotify Single, "It Don't Matter," have reached the top of listening charts around the world.
Now she's the latest talent to be celebrated as an EQUAL Global artist.
Spotify's EQUAL Global Music Program started in 2021 with the aim of combating gender disparity in the music industry by amplifying and celebrating the work of women creators around the world. INNA now adorns the cover of the EQUAL Global playlist along with the EQUAL ROMÂNIA playlist, both of which lead with her track "My Crystal Nails." 
The first half of 2023 has come in full force for INNA, who delighted fans with her Dhurata Dora and Stefflon Don collaboration, "Yummy." She's also released a pair of EPs, Just Dance #DQH1 and Just Dance #DQH2, as part of her Dance Queen's House project, which showcases an ambitious new direction in the artist's career.
For the Record caught up with INNA to ask about her inspirations, notable moments, and creative process. 
The artist who has most inspired me is… 
Definitely P!NK.
One piece of advice I'd give other women artists is…
Work hard and surround yourself with people who believe in you and help you make your dreams a reality.
One notable moment in my career so far is… 
Definitely the release of my first single, "Hot."
My creative process consists of… 
Getting into the studio with super-talented people, starting up a beat, dancing, and just having fun. Then we enjoy the process until it becomes a song.
A few up-and-coming women artists I'm excited about are… 
Coi Leray. That girl has swag! I also really love this Albanian diva Dhurata Dora. If you haven't heard about her, you should absolutely check her out.
My girl-power anthem is…
"Girl on Fire" by Alicia Keys.
Get ready to move your body and dance to INNA, along with the other amazing talents, in our EQUAL Global playlist.