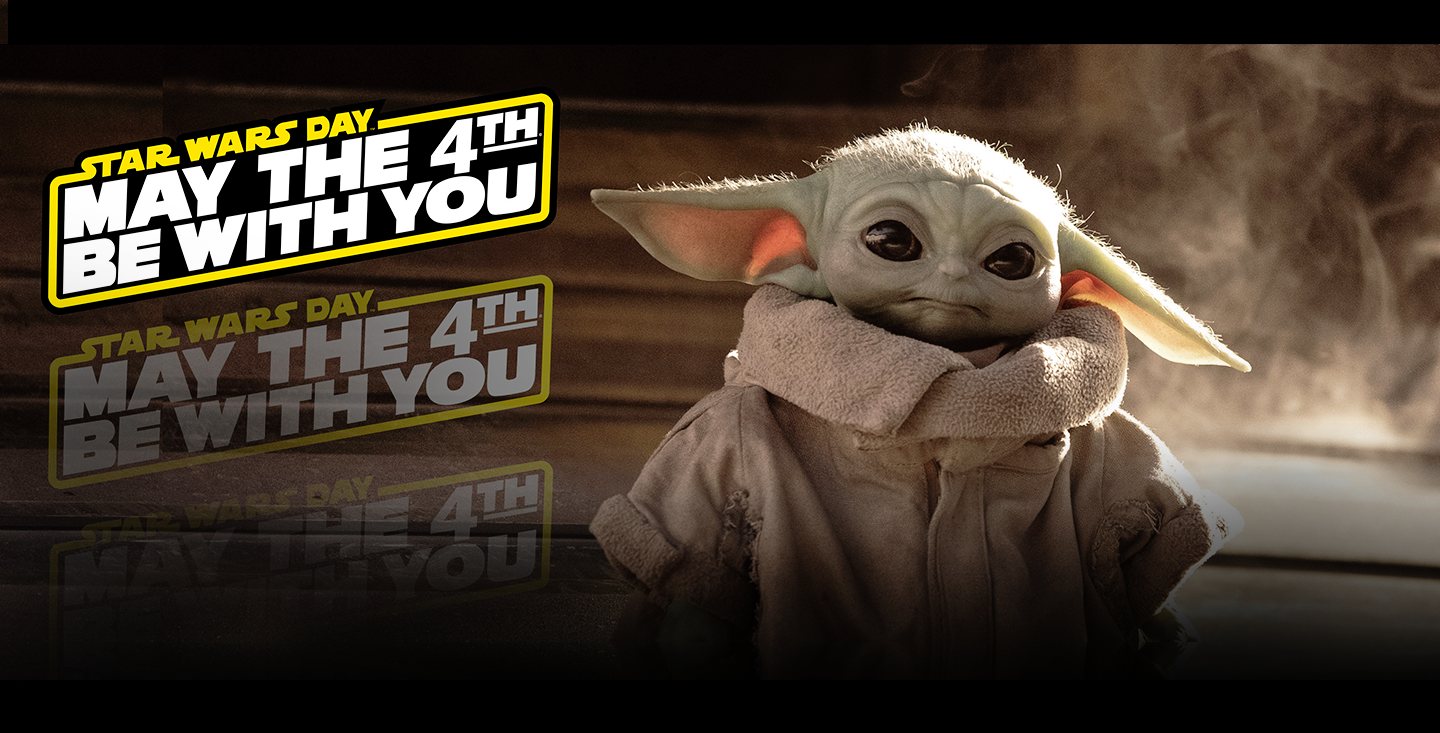 STAR WARS DAY
May the Fourth Be With Your Spotify Listening
Check your calendar: The annual moment for date-related puns, internet frenzy, and fandom has arrived. May the 4th, aka Star Wars Day, is a celebration of one of the seminal sci-fi series of the modern age. And as always, Spotify is in on the fun. 
While we don't have lightsabers, we're bringing a galaxy far, far away a bit closer to home with some future-forward tech of our own. Spotify Premium users in the U.S. and Canada can tune into their DJ today, May 4, for a Star Wars surprise. Your personalized DJ will be greeting you with Star Wars commentary alongside your curated music sets, serving as your wise and thoughtful Jedi master. Just head to the Music Feed on Home to begin.  
Star Wars content for Jedi masters and young padawans alike
There's nothing like the original series' iconic music, so head to the Star Wars shelf on the Disney Hub to find all the classics, remastered. But after your jump to hyperspace, you can also find the Best of Star Wars playlist and Jedi Survivor Soundtrack, both of which bring together John Williams's classic Oscar-winning score with newer works from the likes of Ludwig Goransson, Joseph Shirley, Kevin Kiner, and Michael Giacchino. 
If you're as into the new series as Star Wars fan Lizzo (who was literally in the series!), you may already be familiar with our Mandalorian Official Playlist, which has grown in popularity alongside the release of Season 3. Today, press play from your desktop app to discover a special Star Wars Easter egg in the playlist. 
Looking for a Star Wars saga to sink into? Fans in the U.S., U.K, Ireland, Australia, New Zealand, and Canada can head to the Spotify's Star Wars audiobook shelf to hear classics like Star Wars Jedi Battle Scars; Star Wars: Light of the Jedi (The High Republic); Star Wars: Shadow of the Sith; Shadow Hunter: Star Wars Legends; and Star Wars: Brotherhood. 
No matter how you choose to celebrate, may the force be with you.