ALL MIXED UP
RADAR Poland Returns With 5 Artists Who Embrace a Truly Genreless Sound
RADAR serves as Spotify's program to spotlight rising talent from around the world, supporting emerging artists on their journey to global stardom—including 15 up-and-coming Polish creators to date.
Since RADAR's launch in 2020, we've offered support through dedicated playlists, special editorial placements, and personalized marketing plans, helping expand the profiles of many of these entertainers. One of our 2022 featured artists, Marissa, boosted her global Spotify streams by a cool 2,500%.
Now we're launching our fourth edition of RADAR Poland. This year's edition includes IGNACY, Frank Leen, ta Ukrainka, bambi, and stickxr. As music moves beyond the era of strictly defined genres, these five new artists represent a growing trend coming out of Poland: a distinct, genreless sound that draws not only from a variety of musical styles, but also from art, social media, and the international music scene.
This fluid, borderless approach is resonating with Poland's young listeners, who are basing their music tastes on qualities like mood, vibe, and lyrical content.
As part of the RADAR Poland program, each of the featured artists released a new single today, on which we've worked with them to provide the necessary support and resources.
Keep reading to find out why these rising talents have fans buzzing.
Frank Leen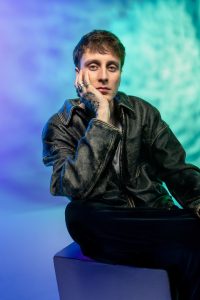 Frank Leen is a singer-songwriter with a genre-bending sound that spans house, pop, and alternative rap. The 26-year-old has also made a name for himself as a producer, collaborating with artists like Mr. Polska, Abel de Jong, and Alicja.
Stream Frank Leen's new single, "Most":
ta Ukrainka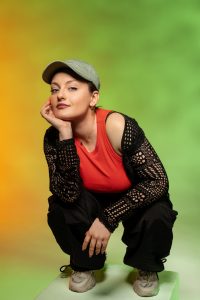 Born in Lubny, a small town in central Ukraine, ta Ukrainka makes powerful music that explores themes like war and emigration. She seamlessly shifts between alternative sounds, showcasing a different musical and visual aesthetic with each single she releases.
Stream ta Ukrainka's new single, "(Chyba) Ostatni Dzień":
bambi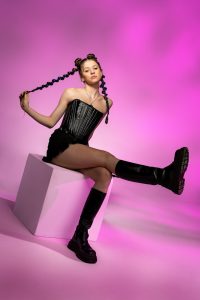 This 20-year-old has caught the attention of the Polish rap scene, incorporating the sounds of hyperpop and trap into her songs. Her single "IRL" recently took Poland by storm, becoming Spotify's most-streamed track in the country for almost two weeks.
Stream bambi's new single, "Milie Walky":
IGNACY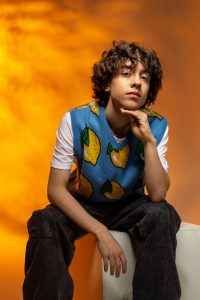 IGNACY doesn't let any one genre fully define him, but he does derive his sound from extensive professional jazz training. A talented piano player who writes his own music, IGNACY had a breakout moment with his 2022 single "Czekam Na Znak" and was recently nominated for a Fryderyk award—the Polish equivalent of a Grammy.
Stream IGNACY's new single, "Samoloty":
stickxr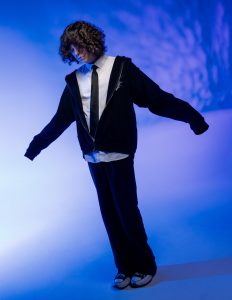 With multiple tracks garnering millions of Spotify streams, stickxr has quickly made a name for himself. This young artist started out as a rapper but has evolved as a vocalist, with his most recent songs evoking pop, punk, and indie sounds.
Stream stickxr's new single, "kartki":
Now that you know the artists, dive into this melting pot of sounds on our RADAR Poland playlist.