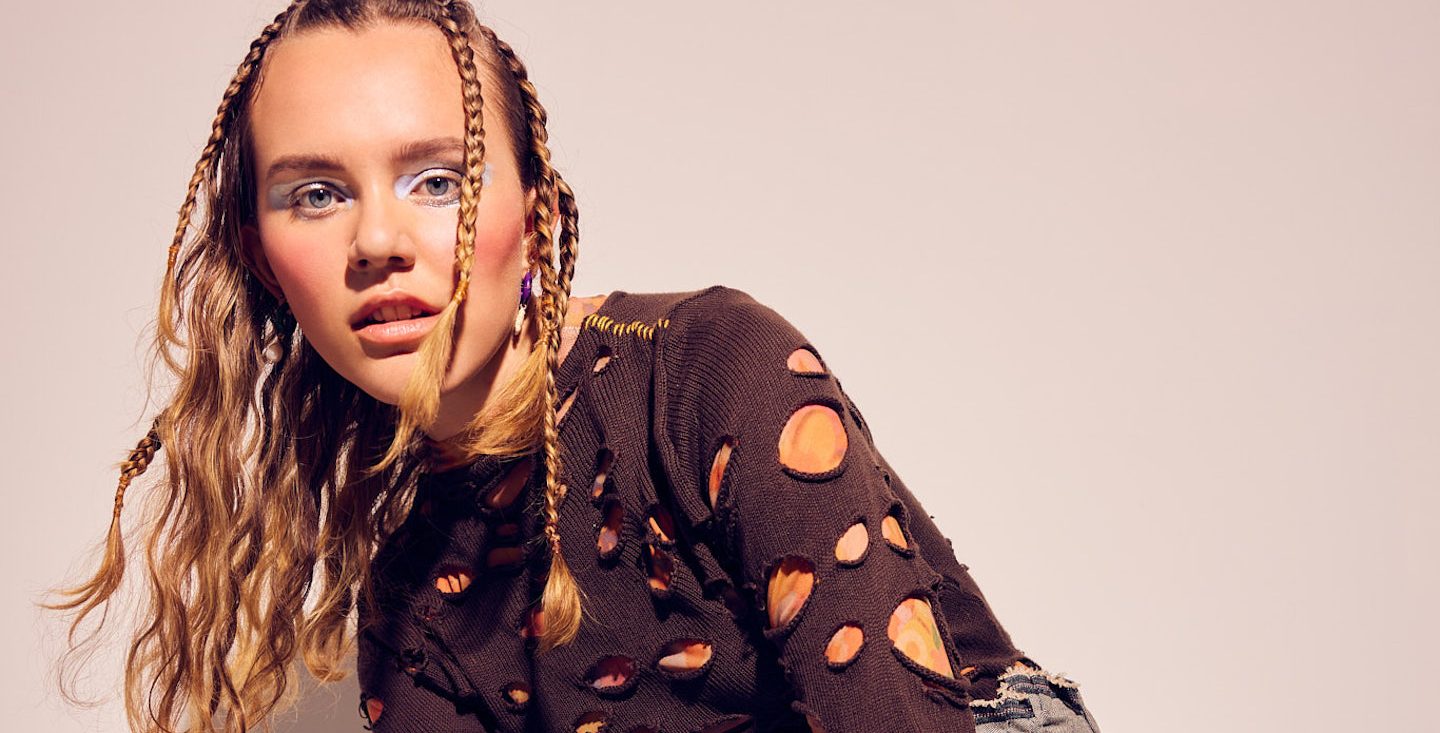 HOW SHE GLOWS
GLOW Artist Sycco Shares How She Found Her Voice
Dive into the psychedelic pop sounds of "Ripple" or "Dribble" to immerse yourself in the bright and colorful world of 20-year-old Sycco. The artist, who has Torres Strait Island lineage and started off by writing and producing songs from her Meanjin/Brisbane bedroom, has spent the past year racking up streams and gracing several Spotify playlists, including Australia's Front Left, Deadly Beats, and EQUAL AU & NZ. 
Now she's Spotify's latest GLOW artist. 
GLOW is our global music program celebrating and amplifying LGBTQIA+ artists and creators. We'll support Sycco on-platform with a dedicated hub and flagship GLOW playlist, and off-platform via billboards and other takeovers. As part of the program, Sycco will also release a Spotify Singles recording of her track "'Ripple" and a cover of Post Malone's "Rockstar."
"When I was asked to do this, I looked through my recent playlist to see what song I should cover and 'Rockstar' was in there, and I was like perfect, and started trying things straight away," Sycco said. "My drummer, Paddy, hit this breakbeat, and it was it! I've been making so much trap music recently, randomly, so it felt very fitting. I am so excited to play this live. I feel like people will go hard!"
Though she's in the middle of a tour with Australian favorite Tame Impala and U.K. indie breakout Glass Animals, Sycco spoke to For the Record about her identity and craft.
Tell us about your journey into music. How did you find your voice?
My dad taught me guitar when I was 7, and I just kept playing and writing songs. I loved playing drums on anything I could find and watching karaoke videos online. In high school I saved up all year and bought a Mac and started producing. I feel like that's when I really found my voice. Music was my favorite place and my safe place to express myself. 
Why is it important to amplify LGBTQIA+ voices year-round?
Representation is everything. It is so important to amplify LGBTQIA+ voices all the time to create safe spaces and allow everyone to be themselves! 
What are some of the ways your Indigenous and queer identities intersect?
I am on my journey with educating myself about both—learning my privilege and breaking down my imposter syndrome. I also find so many similarities of empowerment, representation, community, and an ability to understand myself better.
What's one thing people might be surprised to learn about you?
I'm really into the Jonas Brothers at the moment.
What do you hope people take away from your music?
I want people to leave with jaws dropped, tears in eyes, and butterflies in their stomachs knowing they have just transcended everything they had ever known. A slay. 
Who are some queer artists or cultural icons who have inspired you? 
SOPHIE, Frank Ocean, Charli XCX, and sooo many more! 
What makes you GLOW?
My friends! We create such a safe space to allow freedom in self-expression and to be our authentic selves. 
How does music empower queer communities?
It's a place of vulnerability and sharing stories. A place where people can relate in private or feel that collective energy in a crowd of people. It is truly magical. 
What is the best advice you received when you were growing as an artist? 
I guess it wasn't directed at being an artist, but my mum always encouraged me to be myself. I think that advice, when I'd get a bit lost, was always really nice to know that it's what my mumma taught. 
Catch Sycco on our episode of Spotify: Mic Check.