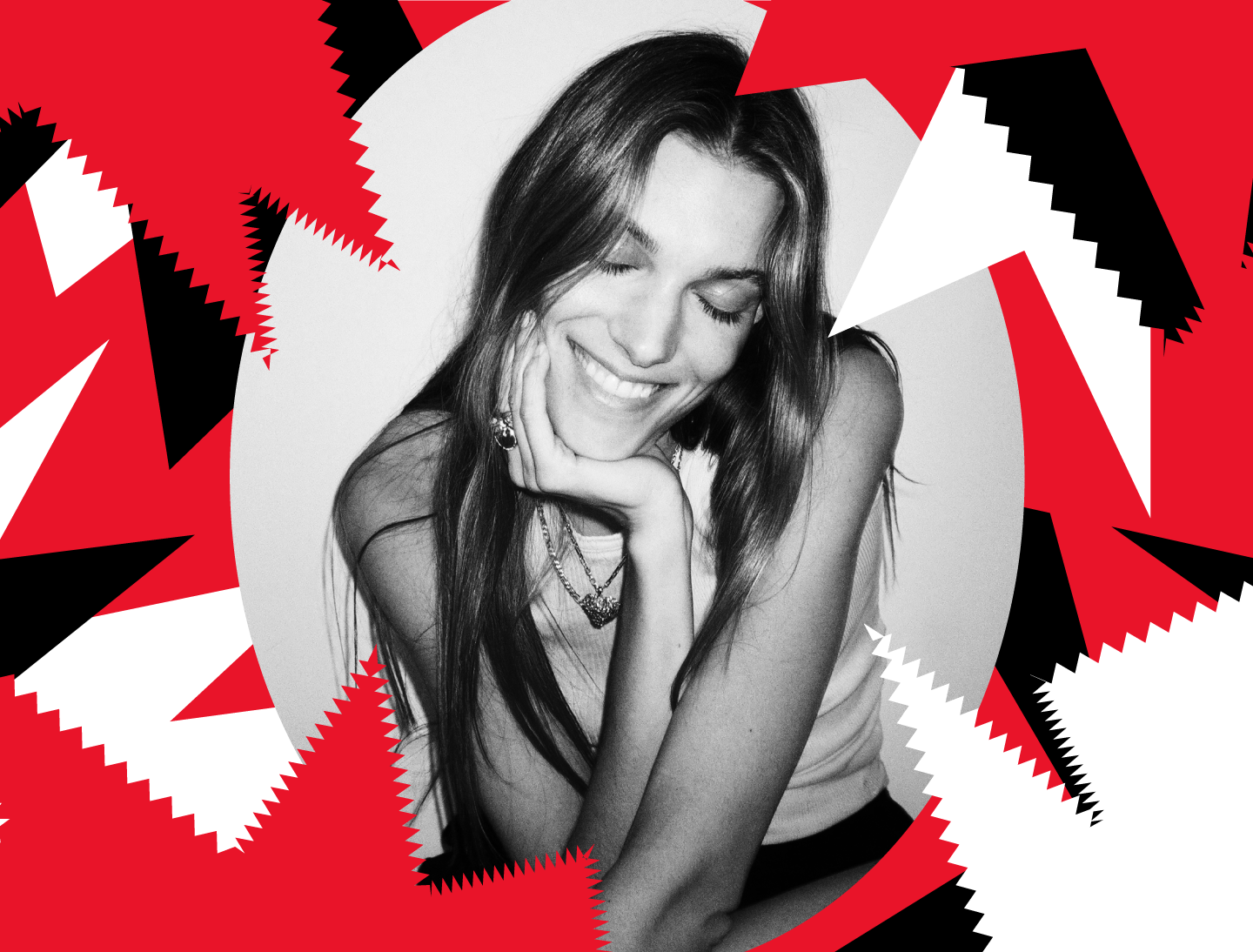 NORTH STARS
Charlotte Cardin Kicks Off 'CAN You Hear Me,' Spotify's New Series Dedicated to Canada's One-of-a-Kind Music Scene
In celebration of Canadian artistry, For the Record is launching CAN You Hear Me, a series championing the music, unique talent, and diverse cultures found in the Great White North—from the jazz bars in Québec to the dance clubs in Ontario all the way to the powwows in the west.
Kicking off our series is French-Canadian artist Charlotte Cardin. Charlotte's smoky and sensual voice, genre-defying pop sound, and deeply vulnerable songwriting have made her one of the most notable breakout artists from Canada in recent years.
The 28-year-old performer grew up in the French-Canadian music mecca of Montréal, Québec, where legends like KAYTRANADA, Godspeed You! Black Emperor, and the queen of divas herself—Céline Dion—got their start. Charlotte made a strong first impression in 2016 with her debut release, Big Boy. Creating a deeply atmospheric-yet-minimal vibe, the bilingual EP quickly rose the charts and earned her a nomination for the 2017 SOCAN Songwriting Prize. In the process, Charlotte became the first artist in SOCAN history to be nominated in both the French and English categories.
Charlotte continued to build on that momentum, and she hit a career milestone in 2021 when her debut album, Phoenix, spent two weeks at number one on the Canadian Albums Chart. In the months that followed, the album was longlisted for the 2021 Polaris Music Prize, and Charlotte was the most-nominated artist at the 2022 Juno Awards, where she won Album of the Year, Pop Album of the Year, Single of the Year (for "Meaningless"), and the highly coveted Artist of the Year.
Charlotte shows no signs of slowing down. The singer has performed for fans all over the world, and she participated in Spotify Singles, where she delivered an incredible Spanish/English mixed cover of Amy Winehouse's "Back 2 Black" and a French version of "XOXO" from Phoenix.
Most recently, Charlotte surprised fans with the release of "Confetti" and "Looping," the first singles from her upcoming album, 99 Nights. She also announced plans for a 40-date world tour kicking off at the end of August.
For the Record sat down with Charlotte to talk about life growing up in Canada, the Montréal music scene, and what songs she's got on repeat.
Tell us a bit about your journey into music.
I started doing music when I was very young. While neither of my parents were professionally into music, we were a musical family. My dad was—and still is—a huge rock fan, and my mom always encouraged us to have a bit of musical knowledge. When I was eight years old, I started taking singing lessons and it was a total love-at-first-sight situation. I had always enjoyed singing, but to learn how to do it properly and control my voice was like being in a massive playground. 
Growing up, I discovered all these people from my small city who were doing these really beautiful, creative things. Seeing them made me want to both follow in their footsteps and explore my own path. After taking singing lessons for 10 years, I finally started writing music, which also doubled as a way to process my emotions.
How would you describe the music scene in Montréal?
Extremely eclectic and creative. I think that comes from the fact that the city is bilingual, so you have these bubbles of Francophone and Anglophone singer-songwriters with their own little ecosystems who coexist beautifully. They're always moving and merging and doing new things across so many genres. And when you combine that with all the different international cultures that exist in Montréal, you get something so beautiful, diverse, and stimulating.
Can you tell us about the unique balancing act required to bring both Québécois and English into your music?
It's always come pretty naturally to me, especially when I'm singing. It's hard to explain, but growing up bilingual, I feel certain parts of my personality are better expressed in one language or the other, depending on how I experienced the story I'm telling. It all just kind of coexists inside of me. Most of my music is in English, but singing in French is important to me because, being French Canadian, I feel like there's a huge appreciation from my Francophone fans. And ultimately, that allows me to connect even more to them.
Can you tell us a little bit about your new album, 99 Nights?
I'm very excited about releasing 99 Nights this summer. It's an album that's very meaningful to me and was written in a time when I was going through a lot of personal stuff. So the creative process behind the album was very much an escape mechanism, which fans will hear in the extremely vulnerable songwriting and storytelling. It's called 99 Nights because, for the first three months or so that I spent writing the album, I was just trying to reconnect with the important stuff in my life and make some big changes. It was pretty therapeutic and helped me cope with a lot of big things and make some huge life changes.
Honestly, I just hope that some people can just relate to the experiences I've shared on the album and have it help them. 
What was it like working on Spotify Singles?
It was so cool to have so much creative leeway with the music I wanted to cover. I love listening to Spotify Singles because it's nice to hear artists cover other artists and find a fun way to merge different genres. That really inspired me to be extra playful with my song choices and the styles I performed them in.
What Canadian artists have inspired you?
There are so many, but the first name that comes to mind is Patrick Watson, who has become a very dear friend of mine. I grew up respecting his music immensely and still do. He has such a talent for painting beautiful pictures with his music, so it was wonderful to collaborate with this artist, who it turns out lived just a few streets down from me when I was in Montréal.
And it may be a cliché answer, but as a French-Canadian girl growing up in the late '90s, Celine Dion is the reason I started singing. There are so many home videos of me singing her songs in recitals and talent shows. Listening to her now as an adult, I feel this deep, nostalgic connection that's always been a part of my life.
What songs would we find on your On Repeat playlist?
It's funny because I feel like I've been curating this one playlist for the last 10 years, and it's almost all I listen to. But I feel like one song that comes to mind is "Sideways" by Citizen Cope. It's just like one of my ultimate favorite songs. Other songs in heavy rotation include "House of Cards" by Radiohead and "I Try" by Macy Gray. 
Get ready for 99 Nights by hitting play on Charlotte Cardin's latest singles.