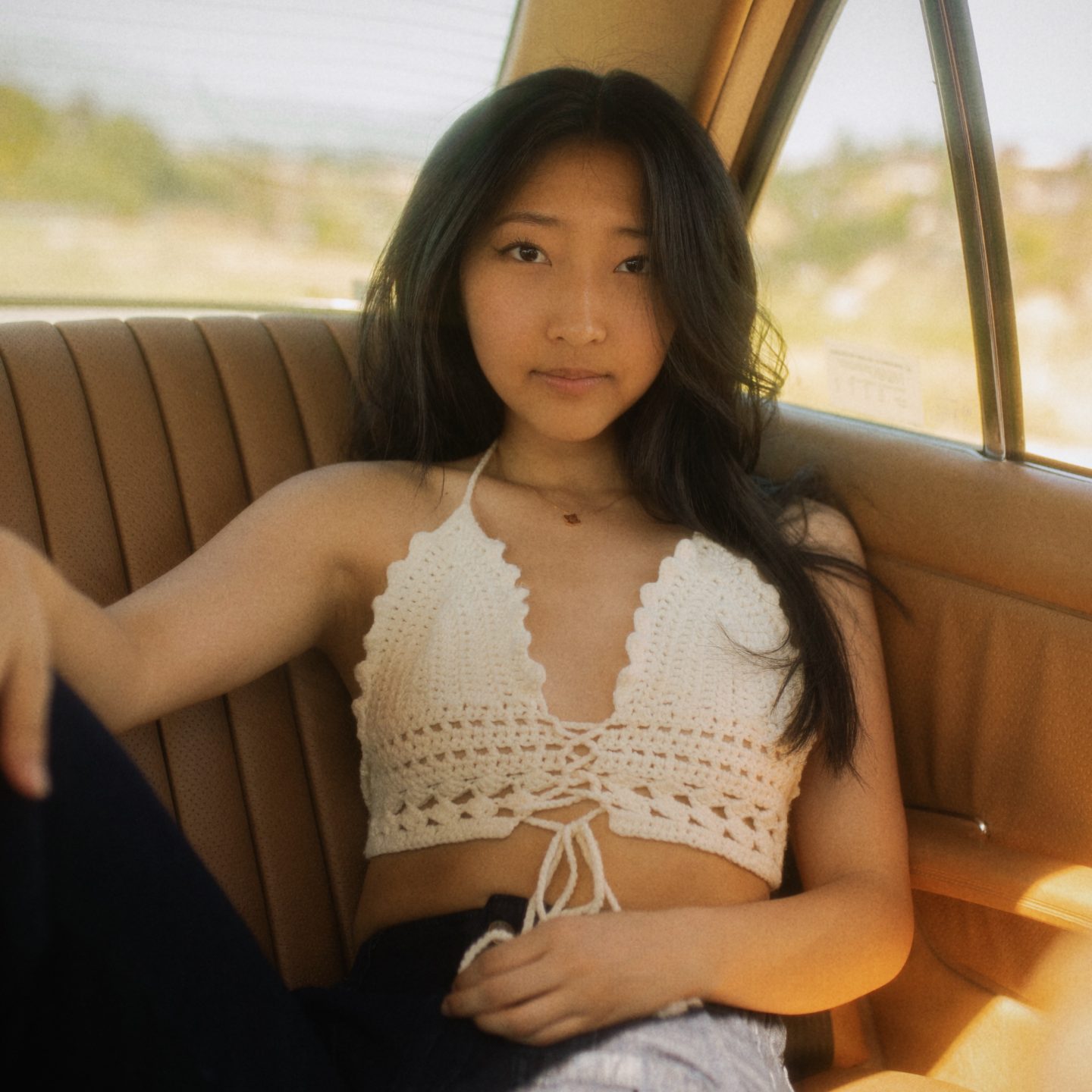 DEEP CUTS
Toronto Singer-Songwriter Katherine Li Delivers All the Feels as May's EQUAL Global Artist
Within the span of only a few months, 19-year-old singer, songwriter, and social media star Katherine Li became the face of American Eagle's 2022 back-to-school campaign, her song "Never Had a Chance" played during the climactic finale of the Hulu doc series The Come Up, and her debut EP, Crush(ed), was released. With songs that focus on lost love and relationships that never were, she has built a devoted fan base of fellow hopeless romantics.
And now, shortly after being a part of the Fresh Finds debut showcase, hosted by Spotify Stages in LA, the Toronto-based songstress is the latest EQUAL Global artist.
Spotify's EQUAL Global Music Program started in 2021 with the aim of contributing to gender equity in the music industry by amplifying and celebrating the work of women creators around the world. To mark the occasion, Katherine's face will adorn the cover of both the EQUAL Global playlist and the EQUAL Canada playlist.
Katherine's Crush(ed) EP centers on the concept of the cyclical journey that comes with the infatuation of an unrequited crush. And plugging further into her relatability, her latest single, "If I Weren't Me," touches on a similar vibe while showing off Katherine's lyrical prowess that cuts deep.
For the Record caught up with Katherine to talk about her career, advice she has for young artists, and what her creative process is like.
The artists who have inspired me the most are… 
Taylor Swift and Julia Michaels. I love their writing styles and the unique approaches to songwriting that they have. They truly are geniuses! 
A piece of advice I'd give to other women artists is…
To take the leap of faith and dive right into it! It's scary to put yourself out there at first. It definitely was for me, but everyone's always gotta start somewhere! 
A notable moment in my career so far is…
The release of my first EP, Crush(ed). This was my first body of work, and it was surreal reading messages from people who really resonated with my songs. It's always so comforting seeing that I'm not the only one struggling in the love department! 
My creative process is…
Basically word-barfing into the Notes app on my phone. Whenever I have a thought, I immediately write it in my notes to use as song lyrics later. I love the whole process; it's very therapeutic. A way I'd love to see greater gender equity in the music industry is seeing more women in the room for sessions and songwriting. Women seriously bring so many great things to the table and they need more spotlight, especially in the early stages of the music-making process. 
A few up-and-coming women artists I'm excited to watch are… 
Catie Turner and Lyn Lapid. Their songwriting and voices are both amazing, and the topics they talk about in their songs are things I can always deeply relate to. I'm so excited to watch the journeys of these incredible women. 
My girl-power anthem is… 
"Girl On Fire" by Alicia Keys. I was absolutely obsessed with this song when I was younger, and still am now. This song literally makes me feel like I can do anything . . .
Feel all the feels by listening to Katherine and other women artists in the EQUAL Global playlist