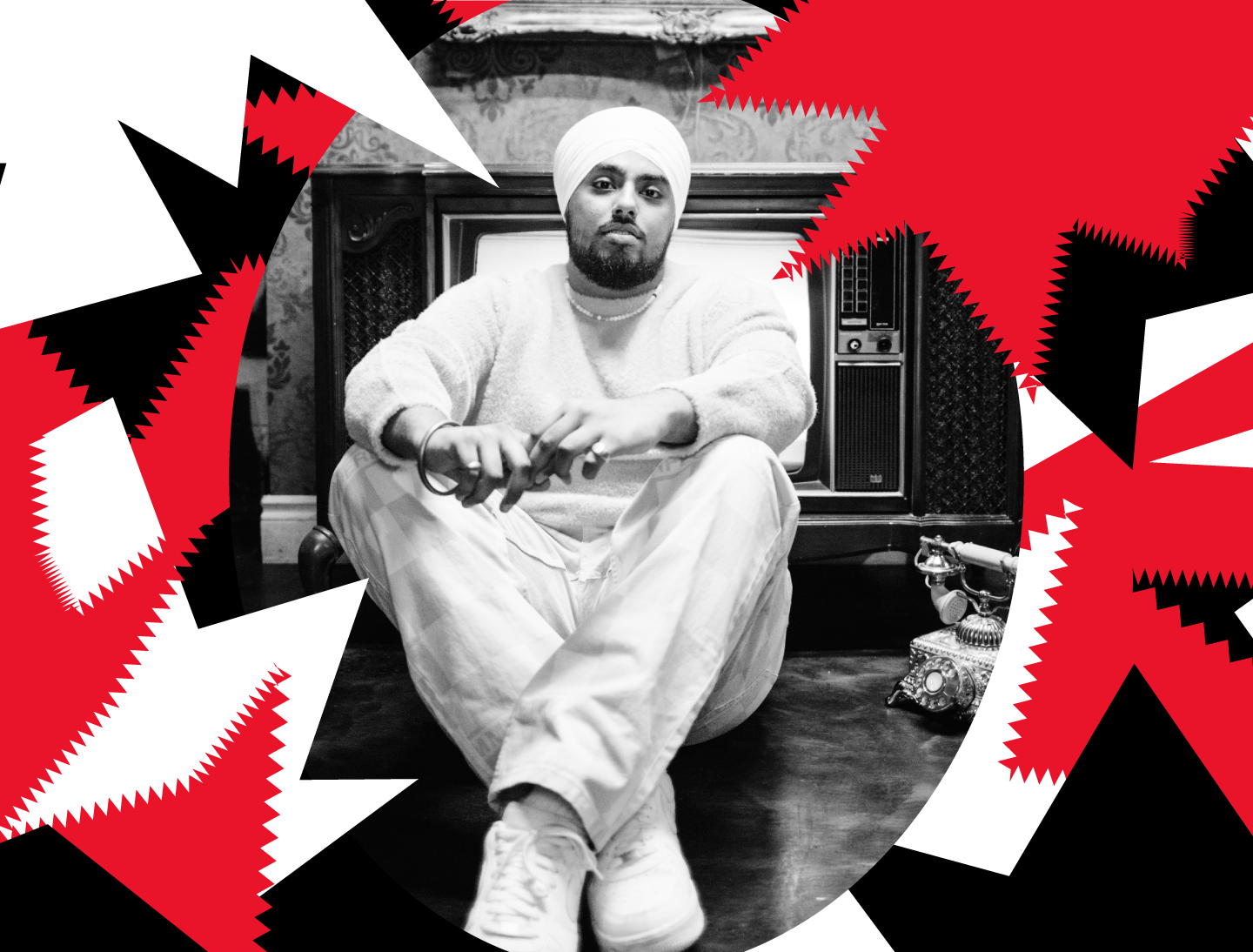 TRAWNA BHANGRA
'CAN You Hear Me' Returns as Toronto Music Producer Ikky Creates a Musical Melting Pot
In celebration of Canadian artistry, For the Record has launched CAN You Hear Me, a series championing the music, unique talent, and diverse cultures found in the Great White North—from the jazz bars in Québec to the dance clubs in Ontario all the way to the powwows in the west.
Next up in our series is the trendsetting producer gaining international acclaim Ikwinder Sahota, better known as Ikky. Through his 4N Records imprint (pronounced "foreign") on Warner Music Canada and his 4N Nights concert series, the 22-year-old from the Rexdale neighborhood of Toronto has been effectively bridging the gap between the exploding music scenes in India and the rest of the world.
Growing up Indian in the cultural melting pot that is the Toronto music scene has helped Ikky seamlessly blend Punjabi Bhangra music with hip-hop, pop, and Caribbean sounds into a unique style that highlights the cultural exchange that defines his home city. He has worked with some of the biggest Punjabi artists in the world today, including Diljit Dosanjh and Shubh. The Four You EP released this year with Karan Aujla was an instant hit, taking in tens of millions of streams per track, with "52 Bars" taking the top spot for listens.
For the Record sat down with Ikky to talk about life growing up in Canada, his love of Drake, and what it means to carve out a space for South Asian talent.
Can you tell us a little bit about your journey into music?
My father used to write music and he had a dream of being in the music industry, but since it never happened to him, he shoved my brother and me into it. At the time, I didn't really want to do it, but I developed a taste for the music and mixes you'd hear in dance music and started remixing when I was around 8 years old. My brother then joined in and we'd do live shows, then we'd start learning some instruments, and by the time I was 12, I'd really started to grasp the extent and joy found in the world of production.
So, from then on, I started working on my craft. I learned lots, made songs either with my voice or someone else's, began meeting some people within the industry, and by the time I was in grade 12, I had a hit record. 
Your music spans and intersects multiple genres and cultures, resulting in a vibe that's almost a signature of Toronto music. Can you share a bit about where that sound came from for you?
Here in Toronto, the people I grew up with were Punjabi, Hindu, Muslim . . . there was this fusion of cultures. Even the music was a mix of the traditional stuff we all knew and what we listened to that was part of living in Toronto. So I would listen to Jay-Z growing up and show his music to my Black and white friends. Then they'd show me what they were listening to and everything just kind of blends together.
I feel like with my music, even though it combines a lot of different elements, you're not consciously thinking that I tried to make an American song, an Indian song, or a Spanish song. It sounds like a natural exchange because that's what growing up in Toronto was like. You only learn that by literally growing up here.    
What prompted your label, 4N Records?
As production became my calling, I was getting a lot of ghost work for hire, but it really felt like I was working on the client's dream more than my own. It just became a job that I took so I could stay afloat and afford going to university. But then I met Mathew Fruitman and Eric Lawrence from Coalition Music, and in talking with them, I started thinking that maybe there was a bigger picture to this, and I could really evolve into doing things I want to do and create an entity where other artists and music could live on beyond me.
And it started off as a Punjabi kind of entity, but eventually I went for it and made it culturally diverse for everybody. Whether you're from America listening to Indian sounds or in India listening to American ones, foreign music is what we make at 4N. And as a guy from Toronto where we get hit with every sort of culture, I made it a point to make it diverse and unique.
Along with the Canadian scene, you've been a big part of the growing worldwide success of Punjabi music. What was your experience in bringing the language to international ears?
I think over the last couple of years, people have really started to pay attention to Punjabi music, and I think I kind of helped close the gap on the producer end of things. We have a lot of artists breaking through, but as a producer I feel like it's my job to direct them into the lane towards exposure. And honestly, I think I do a good job of that because of the team I have. My dream has become theirs too, and I truly feel like we're at the forefront of something great.
The Punjabi music community isn't as big as America's, and there are barely any collaborations. So I'm trying to shine my light on them, bring them over here, and have our team all work together so that we're on the same page. To make Punjabi relevant, we've got to do this on our own and open the gate. And when that gate's open, it's open forever. 
What's one message you'd like listeners to take away from your music?
I think it's just to work with a greater cause in mind. Every time I drop a project, I'm thinking of the generation after me as they hold this music until the end of their lives.
How have Spotify's artist tools helped you? 
Spotify for Artists has been a fantastic tool in researching. It's helped me understand my demographic better and it allows me to do the right kind of research that helps me plan things out. I know where to book shows based on where my listeners are and can take a look at the streams of my tracks and learn about what's been working. 
Which fellow Canadian artists inspire you?
I'm kind of biased because I'm also from Toronto, but Drake. He's able to tell a story, whether it's through an interlude or a full album. Even when he's not really singing on it, it's undeniably his song. Listening to Drake has been my inspiration this whole time because he showed me that there's more to making music than just whipping up some sounds. He's really one of my biggest inspirations in terms of music and how he lives his life.
What songs are on your On Repeat playlist?
I listen to Drake all day, man. "Do Not Disturb," "Keep the Family Close". . . yeah, it's those stories for me. 
I listen to a lot of The Weeknd, too, because, again, his pop is not everyone else's pop. It's honestly been crazy to see him grow as an artist the past few years.
Hear what Ikky offers to the cultural exchange of music in our This Is Ikky playlist.