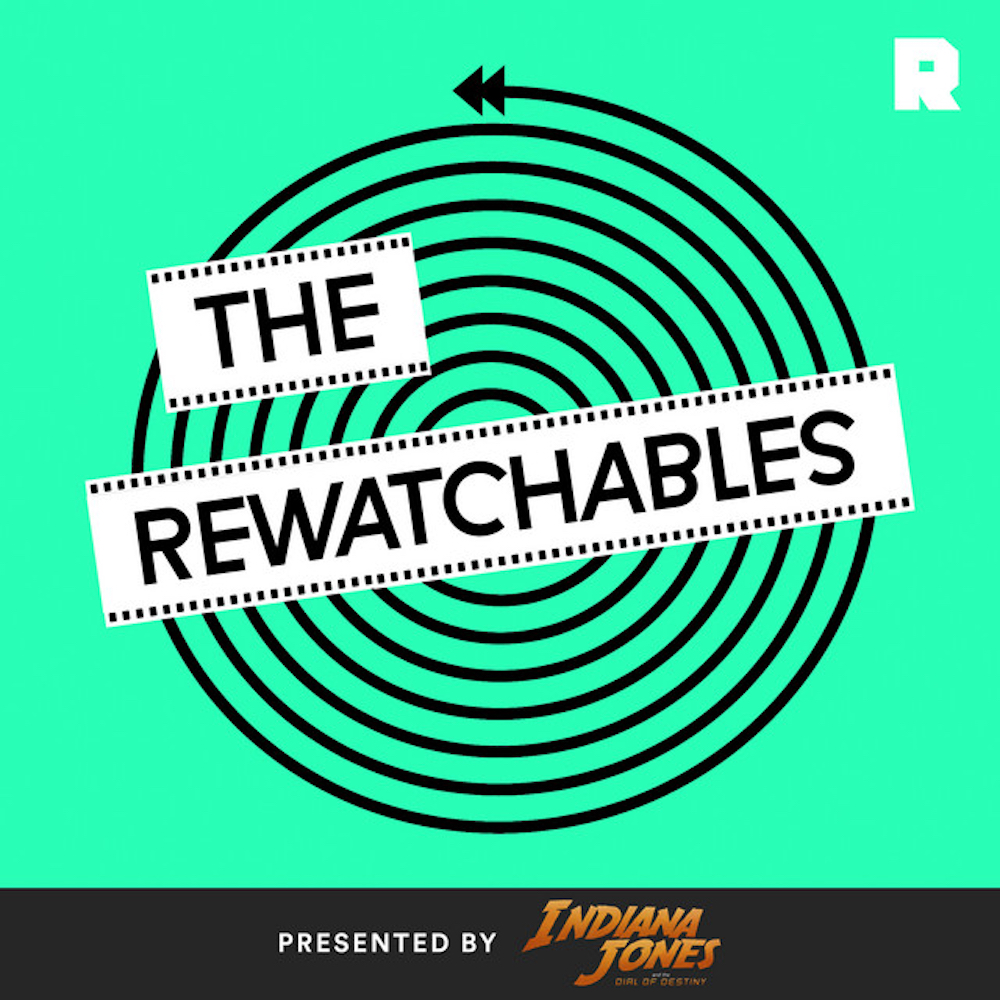 DREAM TEAMS
The Ringer Founder Bill Simmons Reveals the Secret Behind the Successful Brand Partnerships of 'The Rewatchables'
Bill Simmons is a man who wears many hats at Spotify. In addition to being the founder and Managing Director of The Ringer—which includes a website and podcast network dedicated to sports and pop culture—he's also Head of Podcast Innovation and Monetization at Spotify, where he's leveraging his experience at The Ringer building a high-revenue business through innovation and strong partnerships and applying it across the rest of the company. On top of that, Bill also hosts multiple podcasts, including The Rewatchables.
Featuring a rotating cast of writers and editors each week, the show explores classic films that people will never forget—mostly because they can't seem to stop watching them. As one of The Ringer's most popular podcasts, The Rewatchables is a shining example of the podcast network's creative use of integrated brand partnerships. 
This month, The Rewatchables is partnering with Disney to help promote the new film Indiana Jones and the Dial of Destiny. In addition to giving the movie prime placement through custom cover art and the show's pre-roll ad, as part of this month's programming, The Ringer is also dropping a special Indiana Jones episode, which will feature branded segments promoting the new movie. 
Beyond working with The Ringer, Disney+ recently launched a new campaign with Spotify that drives awareness of Disney's audio content in a delightful and immersive Spotify experience. Listeners across Germany, the U.K., Ireland, Italy, and Spain can now explore personalized in-app recommendations—as well as new genres and titles from the Disney+ soundtrack catalog—based on their listening habits. Plus, Spotify Free listeners receive audio, display, and video ads with a call to action to visit a branded in-app experience. Between these two brands, the connection runs deep.
For the Record sat down with Bill to dig deeper into the relationship between content and advertising, what makes a good advertising partnership, and how The Ringer makes these sponsorships sing.
We've heard you're a big fan of the Indiana Jones franchise and are revisiting The Last Crusade in an upcoming Rewatchables episode. What excites you most about revisiting the franchise? 
Raiders of the Lost Ark was the first great modern action movie I ever saw. It changed everything. I even remember where I saw it—the Cleveland Circle theater in Brookline, MA! 
We waited and waited to do it on The Rewatchables for years because it's one of the 10 most important movies of my lifetime. Indiana Jones is one of the best heroes ever, who fights the worst villains possible. And you're talking about one of the biggest stars ever in Harrison Ford, who was working with two of the biggest behind-the-scenes creators ever in Steven Spielberg and George Lucas, soundtracked by one of the best composers ever in John Williams. 
So Indiana Jones lives forever after that. If it's an Indiana Jones movie, I'm going. The difference between him and, say, Jason Bourne or Ethan Hunt is that he always feels like a real guy with a little hero in him . . . not a hero pretending to be a real guy.
The Ringer is known for long-term deals with brand partners, like this month's sponsorship with Disney. How do you approach these? What is the value in more integrated partnerships?
It may sound simple, but the most important thing is understanding what brands want to get out of the partnership. The brands that always succeed with us are the ones that tell us what their priorities are ahead of time.
One of The Ringer's secret sauces is that we have multiple avenues to raise awareness for something—podcasts, the network itself, the website, our social handles, and our individual talent. But we also have a good creative team and we understand how to make things a little more special and unique. 
In 2018, State Farm was blowing out a campaign around the state of the NBA season, so we turned it into a special event. We did a two-day Previewpalooza with a bunch of live video talk content, pre-taped shows, and upward of a dozen podcast episodes. State Farm is still a valuable partner all these years later, and I think that week is a big reason why.
Brands don't want to just fork over money; they want to feel like you elevated their product and put some thought into what they value.
Are there any films you're still dying to cover?
We are closing in on 300 episodes—which just seems like a crazy-high number—but I have a surprisingly meaty master list of the best Rewatchable movies we haven't covered yet, which includes classics like Almost Famous. Pulp Fiction, Star Wars, Road House, Anchorman, and most of the Marvel movies. 
There are so many times when I'll get inspiration for an episode when I'm flipping channels, or I'm on an airplane, or I'm surfing around Netflix. It's then that I realize, "Wait, I love this movie!" That happened with Casino Royale recently. So, I feel like we can get to 500 episodes pretty easily. From our first episode on the 20th anniversary of the noir film Heat to now, I'm so glad people still like listening to it because we love doing it.
Discover The Ringer's impactful brand partnerships for yourself by streaming the latest episode of The Rewatchables.