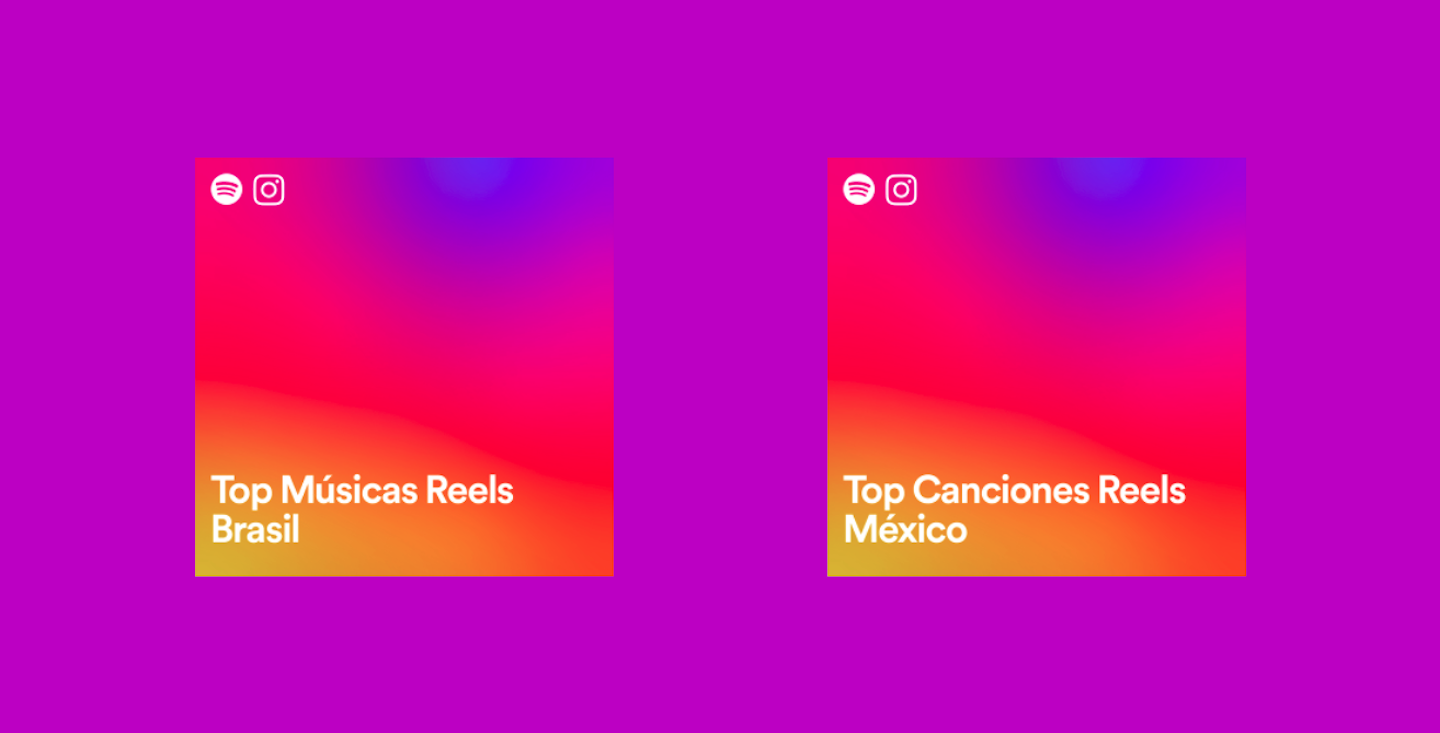 BOMBE SEUS REELS
Descubra as faixas mais populares do Instagram Reels com Reels Charts no Spotify
No Spotify, buscamos constantemente ampliar o modo como fãs ao redor do mundo descobrem música. Agora, Spotify e Instagram estão se unindo para lançar os Reels Charts pela primeira vez no Brasil e no México, onde estão os consumidores de música mais fervorosos do mundo, segundo o IFPI (International Federation of the Phonographic Industry).
O novíssimo Reels Chart vai exibir as 50 canções mais populares do Instagram Reels a cada semana. Será publicado como playlists no Spotify no México e no Brasil e mostrará as faixas mais populares no universo do Instagram Reels. Além de ser uma janela para as músicas mais populares no Instagram, esse novo recurso será também uma importante ferramenta para ajudar artistas a alcançarem uma base de fãs mais ampla, deixando criadores e fãs ainda mais próximos e facilitando conexões.
Como são determinadas as canções mais populares do Reels? Diversas variáveis são levadas em consideração, incluindo:
Canções mais utilizadas na criação de Instagram Reels

Canções com maior crescimento em visualizações no Instagram Reels

Níveis de engajamento no Instagram Reels

Consumo geral no Instagram Reels
Esta nova ferramenta foi desenhada para manter fãs atualizados sobre as últimas tendências. Fãs no Brasil e no México podem começar a aproveitar o poder dos Reels Charts no Spotify hoje.