WISH YOU WERE HERE
The Most-Streamed Songs and Podcasts of Summer 2020
The summer of 2020 was unique from the start, with celebrations like Pride and music festivals like Notting Hill Carnival taking place virtually for the first time. But as always, people turned to music and podcasts as lively, consistent sources for comfort and entertainment, both in person and apart. And most notably, they turned to "ROCKSTAR" by DaBaby featuring Roddy Ricch, which soared to its spot as the most-streamed song of summer 2020.
With more than 380 million streams between June 1 and August 15, the track has been a mainstay on our global chart and is one of the year's most-played songs on our flagship RapCaviar playlist. The track's success is certainly not lost on DaBaby himself.
"I knew ROCKSTAR was going to be a hit while I was creating the record," the rapper told Spotify. "But to watch the world make it into a global hit is an amazing feeling. God is great!"
Read on for more about the songs that dominated summer, plus, for the first time, the top podcasts. Finally, check out our new digital experience to help you feel some of the summer vibes you may have missed.
Sing along to the top songs of summer
Following DaBaby's "Rockstar" is The Weeknd's "Blinding Lights," which takes the slot for the second-most-streamed song this summer. It racked up just under 340 million streams between June 1 and August 15, and although it was released last November, it speaks to cities being "cold and empty." In third place is SAINt JHN's upbeat jam "Roses – Imanbek Remix," which collected over 280 million streams and was added to many workout playlists.
Harry Styles infused plenty of flavor with "Watermelon Sugar," which also landed in the top 5. Dua Lipa features twice in the top 20 with "Don't Start Now" and "Break My Heart," two tracks featured on the singer-songwriter's album Future Nostalgia, which she released during quarantine. Ariana Grande also brought double trouble—in the best way possible—with her hit collaborations "Rain On Me" with Lady Gaga and "Stuck with U" with Justin Bieber. Scroll to see the full song list below. 
Get hooked on the top podcasts of summer 
It may have only launched three weeks ago, but that didn't stop The Michelle Obama Podcast from becoming the top podcast of the summer with millions of listeners. The former first lady took to the mic to speak to listeners on topical themes such as identity, self-care, and family.  
Speaking of topical, listeners were clearly in the mood for plenty of news: NPR News Now and The Daily were the second- and third-most-popular podcasts based on number of listeners between June 1 and August 15. Other top shows include Call Her Daddy, TED Talks Daily, and Harry Potter At Home: Readings, as read by familiar voices like Daniel Radcliffe and Helena Bonham Carter. The mystery obsessed sunk their teeth into Crime Junkie, Last Podcast on the Left, and My Favorite Murder.
Dive into our new digital experience
Didn't get to take the summer vacation of your dreams this year? Get transported—digitally—to somewhere summery with our new immersive experience, Wish You Were Here. You'll be able to enjoy some of the season's biggest hits overlaid with those summer sounds you may have missed: think crashing waves, a sizzling barbeque, or a crackling campfire.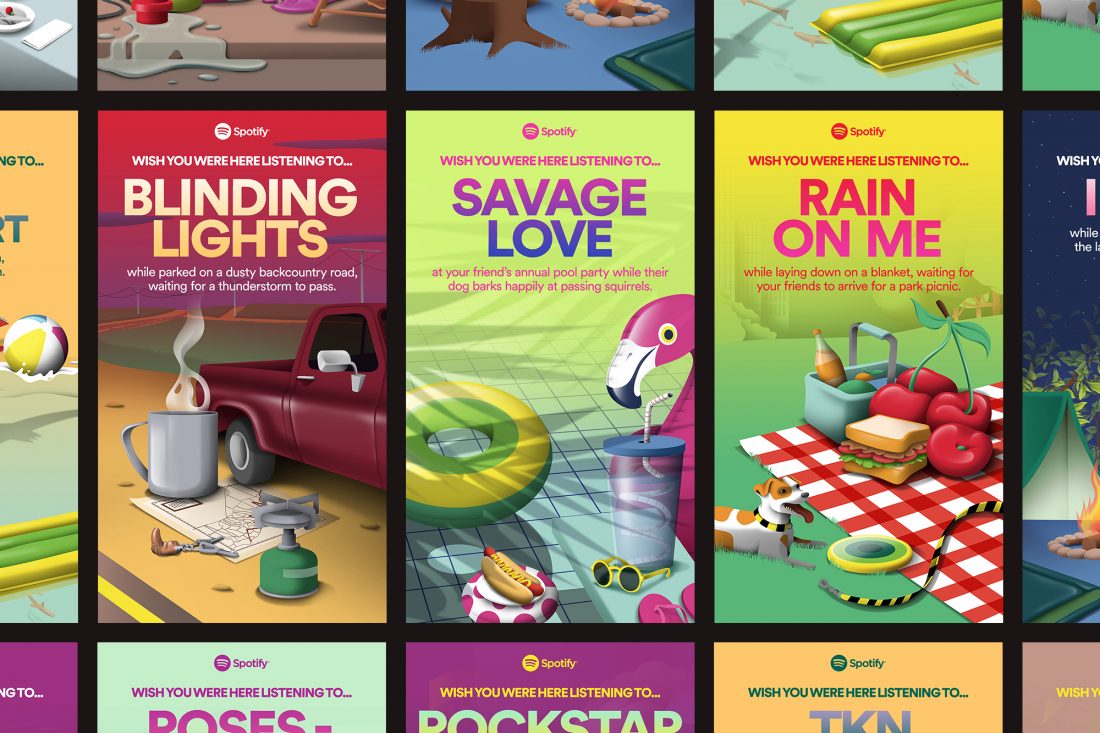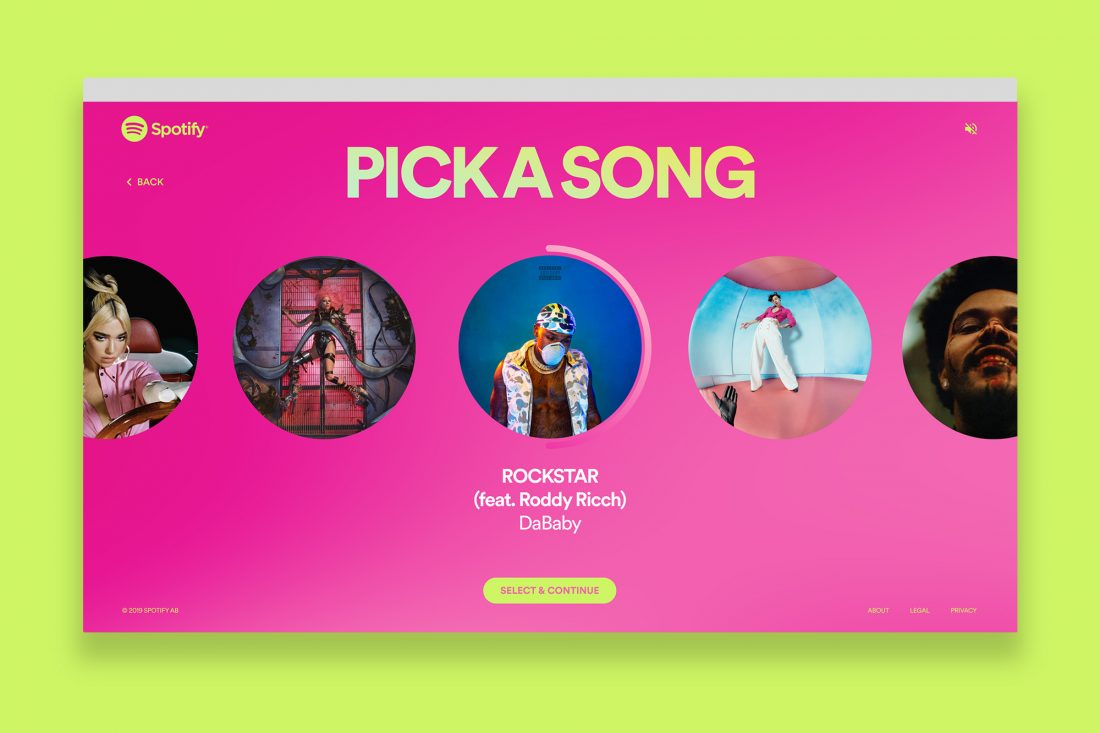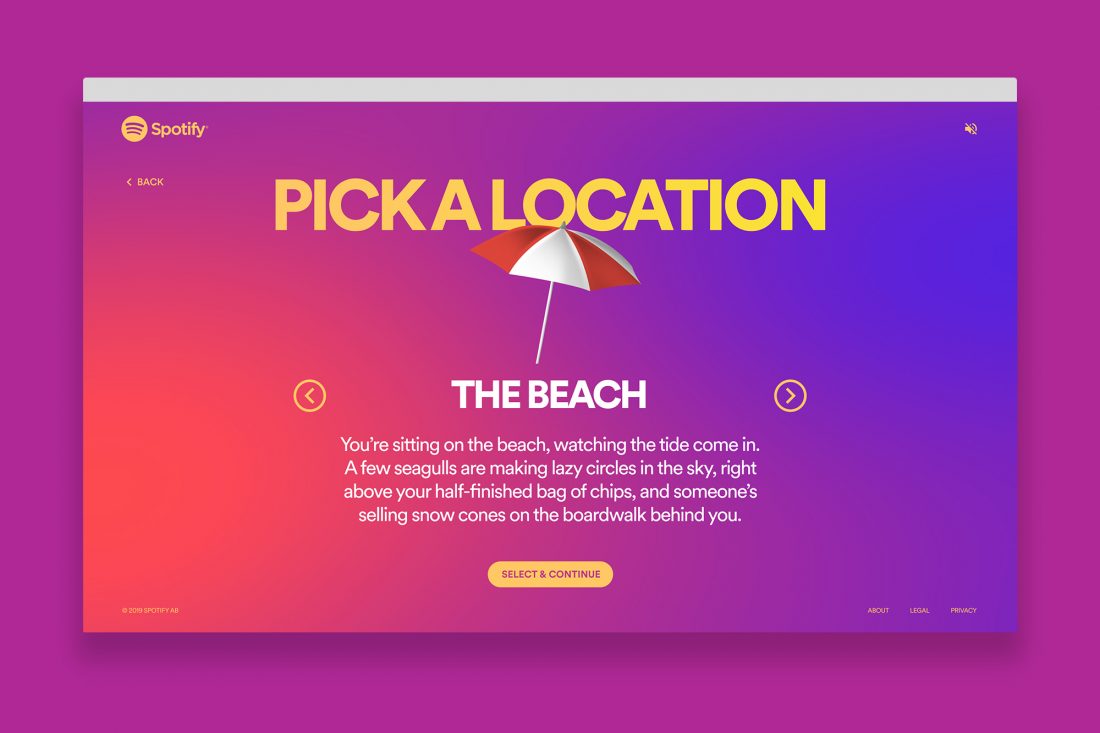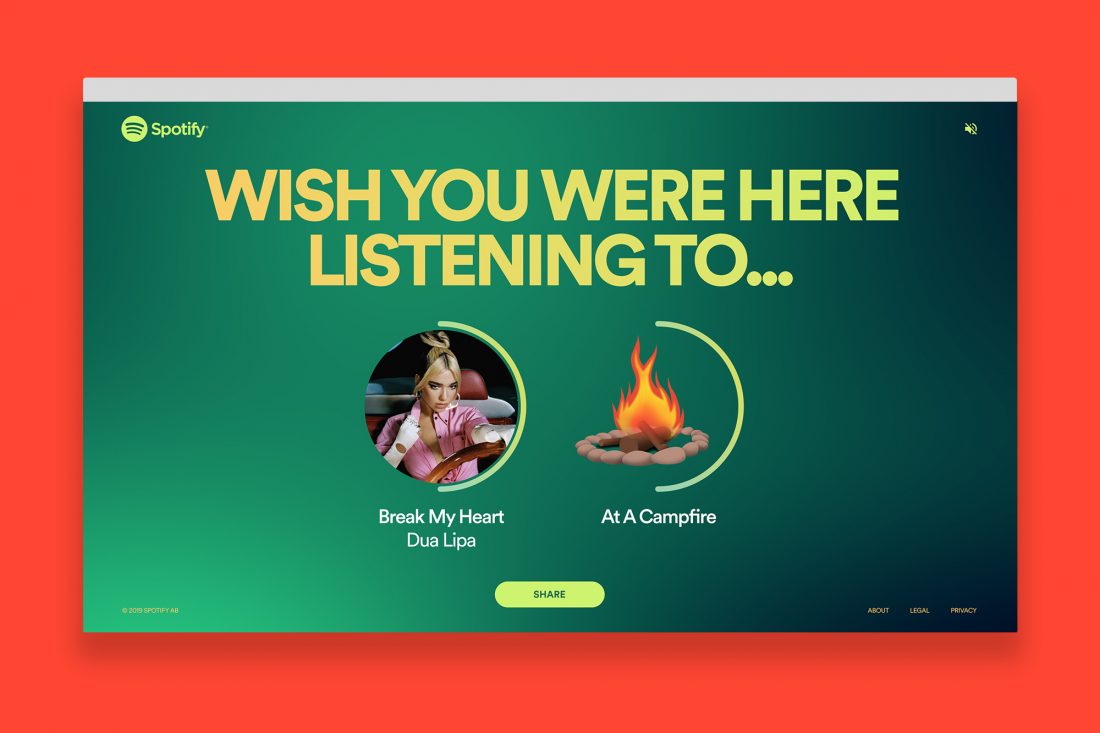 Enter the microsite to choose from a list of summer jams (such as DaBaby's "ROCKSTAR" or Dua Lipa's "Break My Heart"), then select an idyllic summer location (such as a rooftop party or a carnival). We'll generate a shareable virtual postcard to send to your vacation buddies near and far. The experience is available in English to Free and Premium Spotify users globally.
Take a splash: Dive into the Wish You Were Here experience, or stream the full Songs of Summer playlist below.
---
See below for our Songs and Pods of Summer lists.
Most-streamed songs of the summer globally, based on streams from June 1 through August 15, 2020
Top podcasts of the summer globally, based on number of listens from June 1 through August 15, 2020