GENRE ON THE RISE
What Is Rap? In Poland, Artist Young Leosia and Her Fellow Rappers Are Ready With an Answer
In the last five years, rap music has doubled in popularity in Poland, according to Spotify listening data. Today, rap music accounts for 23% of all music listened to in Poland on Spotify, and it's drawing in new listeners of all ages and a multitude of local creators. So to highlight the growing and sonically diverse rap scene unfolding across the country, Spotify Poland launched a campaign that asked a deceptively simple question: What is rap?
Depending on whom you ask, the answer changes, but all the experts agree that it's on an unstoppable path of growth. "Polish Rap is so diverse, colorful, hard to define, and that is the beauty of it!" said Mateusz Smółka, Music Team Lead Eastern Europe, Spotify. "We at Spotify, together with artists, are looking for the answer to a question 'What is rap?' to hear different voices and show how broad this genre is. But most of all we are celebrating all kinds of rap, and we are covering all kinds of examples on Spotify!"
Young Leosia, one of the best-known Gen Z DJs and rap music artists in Poland, takes the conversation even further, sharing her perspective as a creator. "Rap has become the most popular music all over the world, so that's not something we invented, but in general, I think that rap is all about the truth," shared the rapper. "It's about real experiences that people can relate to."
 She's not alone in her thinking. We also asked thirteen of the most-streamed Polish rappers to add their voices to the campaign and share their views on rap. They didn't disappoint.
But to understand what rap is in Poland, we also had to explore why and how the country's robust rap scene came to be.
Exploring the genre's rise on-platform
When Spotify music editors created the Generacja Hip Hop playlist (now the RAP GENERACJA) at the end of 2017, rap was on the rise, but it wasn't yet responsible for most of Poland's mainstream hits like it is today. It featured more influences from trap music and did not include as much experimentation, dance, R&B, or rock-inspired beats.
Experts attribute the genre's evolution to the trend among artists to collaborate. Specifically, many rappers began to form supergroups and super collaborations. Our music editors point to 2018 as the genre's turning point, when two of the biggest rappers at time, Taco Hemingway and Quebonafide, recorded a record-smashing album together under the name of TACONAFIDE. From there, rap and its super collaborations were ready for the spotlight.
As part of our recent campaign, Spotify rebranded the playlist where it all began, Generacja Hip Hop, into RAP GENERACJA. With a new fresh name and vibrant redesign, the playlist remains the go-to choice both for fans and artists to check out the hottest and biggest releases in Polish rap. Over the last three years, RAP GENERACJA climbed to number one on the Spotify Polish playlist rankings, becoming the country's most-listened-to playlist and marking a 240% growth in listenership. Recently, the playlist has made waves around the world and has become a top 10 rap playlist on Spotify's global playlist rankings.
And, to spotlight the diversity of the genre's sound, Spotify launched seven new playlists, including a fresh playlist for young artists, called Młody rap, and playlists celebrating the history of Polish rap, legendary tracks, and artists. Those playlists include Polski Rap 2000., Polski Rap 2010., and Rap historie.
The burst of new playlists reflects the genre's versatility and energy. "Polish rap is the buzziest and most influential genre at the moment in Poland, taking over the charts and inspiring the mainstream, but also flirting with pop, electronic/dance, alternative, rock, and multiple other genres," said Mateusz.
The artists making waves and speaking for generations
Whether creators teamed up into supergroups or maintained a solo career, all have had a front-row seat to Poland's evolving rap culture. And, as they connect with a growing listenership, artists are racing to set (and break) streaming records.
The trending artists also speak to the variety of sounds and styles within the genre that have become popular in the last five years—as well as the potential for emerging creators to take off. Just look at the top 10 rappers over the last five years, most of whom launched their careers within the same time period:
And looking more deeply at current trends and record breakers, artists Tymek and Big Scythe lead the charge with the most-listened-to song in the last five years, their hit "Język ciała." But nipping at their heels is the latest record-breaking song on the platform, Mata's "Kiss cam (podryw roku)." Mata's rise and fan favorite creators like Young Leosia reflect the changes sweeping across the music scene and how a new generation of Polish rappers is resonating with their audiences.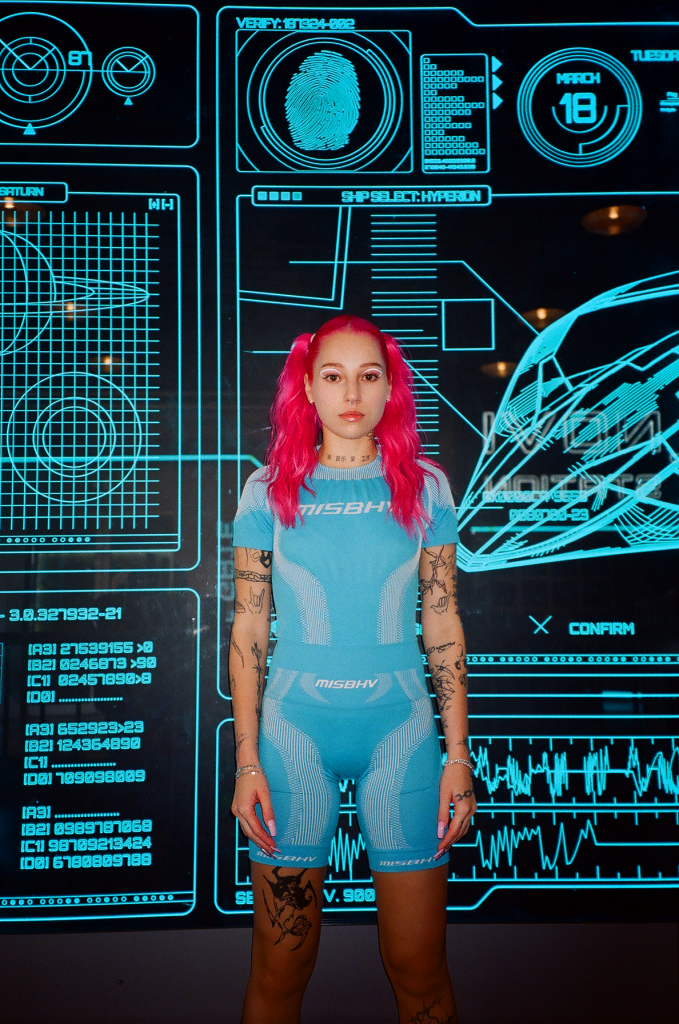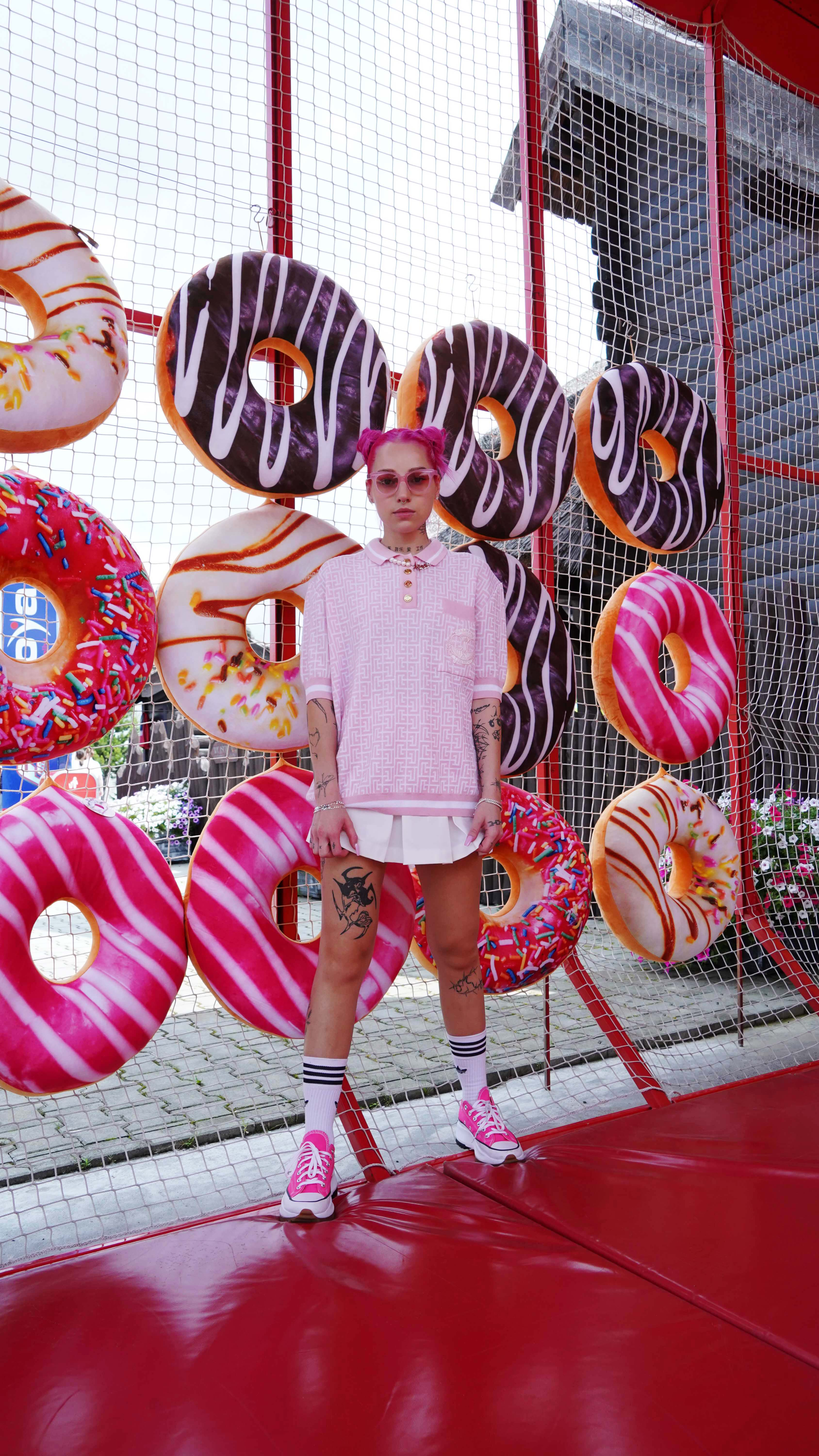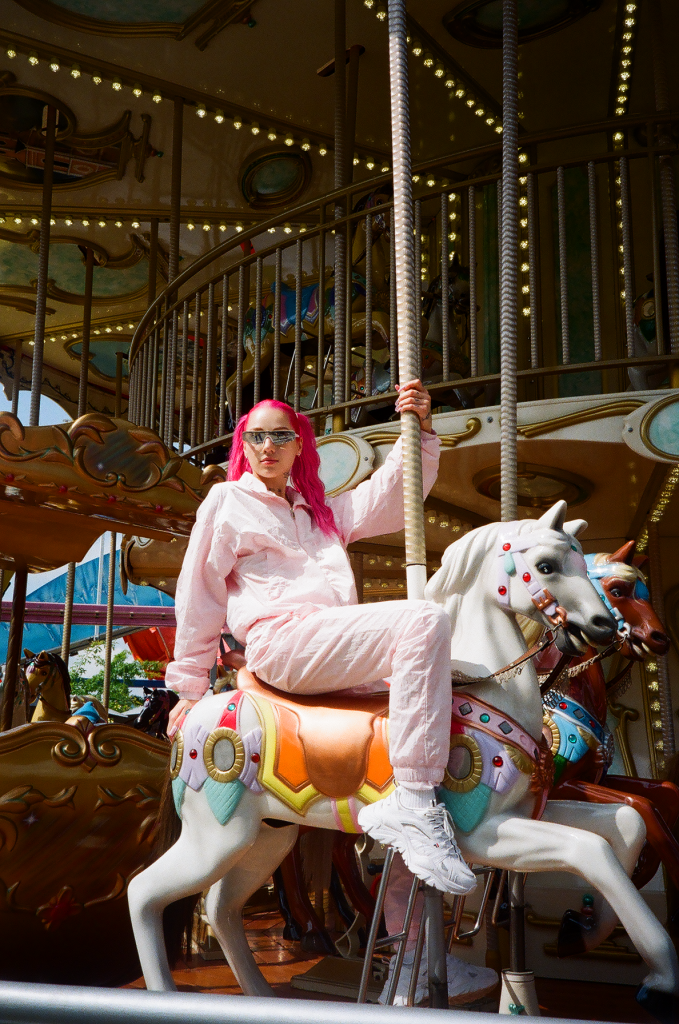 "Polish rap is full of strong personalities and rappers who are not just creating music but inspiring and deeply connecting with fans," explained Mateusz. "These artists are considered to be the voices of the young generation."
Looking to rap's future
Based on these trends, one thing listeners can almost certainly expect is more growth within the genre. As rap continues to evolve within Poland, experts in the scene forecast more surprises and local talent joining the scene. Already, the top 15 artists of the year in Poland in 2020 were Polish rappers, and 2021 is well on its way to continuing the trend.
However, Mateusz pinpoints one major area of development within rap, explaining, "For sure 2022 will excite us with many more amazing twists within the sound, as one of the main characteristics of Polish rap is that this genre is very much alive, and change is part of its DNA. But the key revolution that is just around the corner is the gender revolution. More and more women will rap and show off their amazing skills, powerful storytelling, and unique vibe—and deeply influence the scene and the sound in the process."
Young Leosia is already adding her voice to the gender revolution. The creator's influential sound blends diverse influences from pop to funk and has helped shape the future of the sound. Not only that, her work is also helping inspire a new wave of women artists.
"Hopefully the scene is changing now," she reflected. "We are setting an example for future female rappers in our country. I would love to speak up about the subject as much as I can and encourage other women to keep working and trying. At the end of the day, if you work hard enough, you will always achieve your goals."
Her final advice for fellow rappers: "Don't be afraid to try."
Join the rap revolution and start listening to the hottest tracks in Poland on RAP GENERACJA.